Diagnosed with early age, early onset dementia at the age of 57, Agnes Houston had to adapt to cognitive and sensory challenges – and cope with a social lack of knowledge and understanding around the condition. We talked to her about her experience, from diagnosis to her pioneering activism and research into sensory issues in dementia that has challenged stigma and given valuable and much-needed information to those living with the disease.
Twelve years ago, at the age of 57, I was diagnosed with early age dementia. I ran a chiropractor's office at the time, and I started to get lost going to work – wayfinding it's called, but I didn't know the words then. I had to phone a colleague up and say, 'I know this sounds ridiculous but I am standing by a big clock, I know I should be at work and that it's near, but I don't know what to do next."
I was also known for having a good memory, and I knew all the clients at the practice by name – and suddenly I couldn't remember who they were. The doctor I worked for thought it might be down to the menopause or stress because my dad had dementia.
They brought in help, but I couldn't remember how to do the x-rays to train the girl up. It was the strangest time, but I also didn't have a moment to think it all through – I was too busy. I just thought, "This is a nuisance. How can I make my life easier?"
My solution was to get up earlier, put patient's names on slips and break my working day down into 15-minute segments, so it was manageable. It was all about strategy until eventually, things got so bad that my boss suggested I get a brain scan. He said, "You need to go to your GP. I'm writing a letter and don't come back until you've had tests done."
Did you have any idea that your problems might be due to dementia?
I never had a clue that it might be dementia – and I was looking after my dad with dementia at the time. Twelve years ago I don't think people really thought someone of my age could have it. Professionals tended only to see people who 'presented old' in the context of dementia.
My best friend also said she had been worried, that I had been repeating phonecalls to her and so on. With my permission, she also wrote her observations, and I went to the GP with them.
The doctor looked at the letters and at my lifestyle – I ran wellness clinics, so I hydrated, meditated, walked and had a healthy diet – and said I should go for tests. I believe if I had had a different lifestyle and hadn't had the letters, I don't think he would have responded as he did. The results came in saying it was early age, early-stage dementia of the Alzheimer's type.
The consultants said it was a long-term condition, there was nothing they could do about it and to go and put my affairs in order. It was done in the kindest way but offered no hope. I'm sure it doesn't happen like that now.
What was your reaction to your diagnosis?
Most people who knew me were starting to think I had a brain tumour, so once I got diagnosed with dementia I thought, 'Well at least now we know what we're dealing with" and "I don't need an operation – so that seems hopeful". I felt quite relieved in a way.
My dad had dementia, and I didn't see it as this awful thing as much as everybody else did. We were managing him – yes, it was at times a nuisance, but it had just become part of life. I thought we would just manage mine and deal with it day-to-day.
They put me on a cognitive-enhancing drug which can slow down the progression of Alzheimer's, and a psychiatric nurse came to monitor my health every month, but all she was interested in was my reaction to the drugs.
She also kept saying, "You do know you'll get depressed" and "you need to get real about your diagnosis". And I thought, "I need to get rid of you" – in the nicest possible way!
What do you think would have helped you, post-diagnosis?
I needed someone to be there from the beginning to answer my questions and to be able to phone them up as and when, if my behaviour was disturbing me. There was no collaboration in my early care.
Person-centred care is a phrase that has lost its power because it's been misused. I believe it's coming in and working together to get an outcome that benefits everyone.
I would also have liked counselling to help come to terms with my diagnosis. I went from being a vibrant member of society to people crossing the road to avoid me because they didn't know how to cope with it.
What were the main reactions of other people to your diagnosis?
Getting a diagnosis affects everyone who is in your life, and the ripple effect is different for everyone.
The main reaction was fear. Lack of knowledge was a problem too – people didn't know what to do, because there was nothing physical and no tangible 'cup of soup' that would fix it. That left them feeling helpless.
They knew vaguely that it was an awful disease and you ended up not knowing anybody and questioned whether they could deal with that with me. Some found it was easier to pretend it wasn't happening and just walk away.
It made me go into myself; I was very reluctant to share with people, I didn't know who to trust and became very protective of myself. I couldn't afford to be hurt, and I only had one friend who stuck around, and she walked away after four years in the end.
How did your diagnosis affect your family dynamics?
I was the 'fixer' in the family, and suddenly they'd lost this strong personality in their structure so they were floundering and they were terrified whether they could get dementia too.
Ultimately though, having a diagnosis of dementia isn't going to make your family dynamic any different – if your sister's not speaking to you before diagnosis, she's probably not going to speak to you after. And you know who is going to be strong in your corner, or who is going to run away because you've known them all your life.
For many years though my family tried to deny, I had 'real' dementia, because I hadn't died in the appropriate time and I didn't go the way my dad went. And it also took them many years to realise I wasn't going to be a 'burden' to them and that I had made other friends who were also supporting me.
We've created this other relationship now, with dementia as a partner in the family, like another brother or sister! Now they admire what I've done, and they've said they could never have handled it that way. I know if push came to shove they would be by my side.
What has been the biggest impact of dementia on your life?
It took time to adapt to my dementia. I had put loads of things in place for the memory symptoms – memory boards, diary in the fridge, pointers on how to use the shower and so on.
But then it began to affect my senses – with my vision first. I started to fall, and my writing started to deteriorate and become childlike. About two years ago my daughter found stuff that I had written trying to make sense of the dementia, and we both cried at the writing when we compared it with some, pre-diagnosis.
The optician said my glasses were fine – but I was waking up blind in the mornings. And then looked carefully at it with my nursing head on and realised it was my brain not perceiving what it was seeing properly.
We also videoed people talking about the challenges and put it on YouTube. It had a powerful impact – and I became known as "the sensory lady", which actually didn't sit well with me. Where were the professionals? Where was the information?
I thought it would be picked up by researchers, but instead, they used the booklet for training and that was it. Someone said I should go and research sensory issues in dementia myself, so I got a Churchill Fellowship and did just that. Then I got funding to write a handbook, which I have managed to do – with the help of my personal assistant.
It looks at what a normal eye is, what an ageing eye is, what happens when dementia comes into the mix – what can we do about it and where we can go for help. It also looks at how dementia can affect hearing or taste for example, too – and proprioception, which is the ability to sense stimuli arising within the body regarding position, motion and equilibrium – and affects your balance.
I have the knowledge now, and if you have it, you need to pass it on. Some people need it as a story, or visually so you need to make sure you carry it in many "dementia languages". This is person-centred care.
I feel I was given a diagnosis of dementia and could either sink into the corner and be 'done to' or take control of my life. I feel like I am leaving a legacy for others so they can stand up and be a citizen and not a victim.
This interview was part of a series brought to you by Elder. Whether you are looking for live-in care in London or require assistance in another part of the country, Elder will ensure that all of your care needs are taken care of. The best part is that the cost of a live-in carer in the UK can be up to 30% less than a residential care home.
Related Features
Building Confidence in Mind and Body with The Dementia Swimming Project
Swim England's Dementia Swimming Project is based around pool sessions designed to create a safe and friendly swimming environment for those with the condition. We talked to Karen Tremlett from Bristol's Hengrove Park Leisure Centre about the importance of these special sessions for building confidence and activity.
Dementia and Depression in Later Life: Early Biological Changes May One Day Help Us to Predict, Track and Treat Those at Risk
Could we one day predict – and treat – those at risk of dementia years before they have symptoms? Professor John O'Brien's work at Cambridge University on the role of 'biomarkers' may one day make this a reality – as well as helping other conditions such as later life depression.
Dementia 2020 Citizen's Panel: Making Britain the Best Place in the World for Dementia Care
Commissioned by the Department of Health the Dementia 2020 Citizen's Panel gives people with dementia and their carers a chance to discuss the experience of living with dementia. We talked to Gareth James from the Dementia and Disabilities Unit about the aims for and importance of this wide-ranging initiative.
Brain Games: How Table Tennis Can Slow Cognitive Decline with Bounce Alzheimer's Therapy
Dubbed the 'number one brain game' and 'chess on steroids', table tennis could be the next big therapy for those with cognitive challenges. The Bounce Alzheimer's Therapy (BAT) Foundation has created the world's first therapeutic table and founder, Ian Craigton-Chambers, is passionate about the benefits of regular play.
Dementia Across Borders: Alzheimer's Disease International on the Global Approach to Dementia
Paola Barbarino, CEO of Alzheimer's Disease International, on the organisation's goal of making dementia a global health priority, cultivating understanding, both locally and globally, and working to reduce the stigma associated with the condition.
Read our latest interviews
Browse our latest interviews, and research on elderly living, from leading national experts.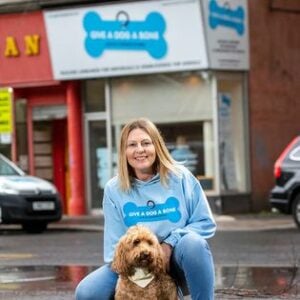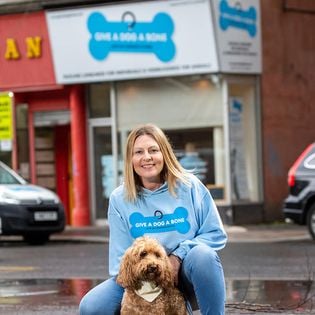 Give a Dog a Bone founder Louise Russell discusses her mission to provide companionship for elderly individuals through the love and comfort of pets. Learn more about her inspiring work to improve the lives of older people.
Read More »