Campaigner Tommy Dunne was diagnosed with Alzheimer's at the age of 58 and now spends much of his time working with organisations such as SURF (Service Users Reference Forum), Liverpool Dementia National Alliance and YoungDementia UK to raise awareness of the issues around dementia. We talked to Tommy about the challenges of living with Alzheimer's and how important is it for those with dementia to realise that they can still contribute to society and make a real difference.
How did you get first diagnosed?
I was only 58 when diagnosed with Alzheimer's. I had gone to work one day, and I was having a meeting with one of the directors and some senior managers when (so my wife was told) I just glazed over, stood up without saying anything and left the building – and must have walked home.
When my wife came home, she saw my jacket by the front door and my clothes on the stairs and found me sobbing under the bedclothes. She took me to the doctor who said it looked like I'd had a breakdown, so I was put on antidepressants and given a note to stay off work.
Over the following weeks, I became worse and was referred to a psychologist and then a psychiatrist, who diagnosed me as bipolar and prescribed lithium. My wife was adamant that I wasn't bipolar though, and I was eventually referred to see a different psychiatrist who gave me another five months of tests and brain scans.
He then visited me at home and told me, "I've some good news for you and some bad news: the good news is you don't have bipolar, the bad news is you have Alzheimer's". My first thought was, "That can't be. I can think, I can function".
I then I became afraid. Fears went through my mind, about being still able to think but not being able to communicate with my family, and about being put in bed, given a pair of bed socks and some grapes and only having conversations around being asked if I was OK? A lot runs through a brain, even one that's not supposed to be working, at a time like that.
What was life like following your diagnosis?
At first, I withdrew into myself, and I would stay in bed till late, watch daytime TV and go to bed early. That was what I thought someone did when they Alzheimer's – and that you could not contribute anything to society.
My wife and I had been keen golf players, and I told her that she needed to play and get out of the house because I'd started to notice the energy draining out of her. One morning I was watching TV, feeling particularly low, when she came in and took one look at me and said, "I'm not having this, you're going back to the golf."
I thought that everyone would be looking at me, and refused to go into the club house initially but I surprised myself as I could still play to a good standard (I'd been playing off a handicap of 9) – The sad thing is I now play as if I've never held a golf club.
When I went to the club house for the first time after being diagnosed, I realised that when you get dementia, you gain a super power; the ability to become invisible. My wife's friends would have a full conversation about me as if I wasn't there. "It must be awfully hard for you", they would say to her.
Was there a turning point for you in how you decided to live with your Alzheimer's?
I was offered a place in the Mossley Hill Hospital post-diagnostic group, where we were given loads of leaflets and information on dementia, which I found very scary.
The group leader Jill Pendleton asked the group one day if one of the service users would like to be part of the Dementia Action Alliance Group, to help raise awareness of dementia, and my wife volunteered me!
I have to admit I gave her a look that would have stopped an elephant in its tracks at the time, but in fact, it was a pivotal point in helping to change my life, post-diagnosis.
This monthly group included doctors, the emergency services, business representatives, nurses and health workers and at the first one, I heard their thoughts on what it's like to live with dementia.
I thought to myself at the time, "that's not right" – but then found I had actually said it out loud without realising. If you want to learn what it really is like to live with dementia, then you have to ask a person that is living with it to tell you – and be open to the answers.
For example, we have now helped change the post-diagnosis groups, working with Mossley Hill Hospital, to give the relevant information needed and focusing on quality, not quantity.
My peers or I also now attend the last day to speak to the people in the group and inform them of other groups they can go to – and importantly let them know that with the right support you can live well with dementia.
Further Information
For find out more about YoungDementia UK, click here.
To discover the 11 signs of Alzheimer's, click here.
For understand how to recognise the stages of Alzheimer's, click here.
What should people know about living with dementia?
Living with dementia means you can still follow – and enjoy – a conversation but often no one gives us a chance to answer, and the questions they ask are often just things like "Are you okay?" or statements like "You're looking well."
I find that people will also often talk over me, around me and about me, but never to me – even in a room of people I know. Sometimes the conversation will just stop when I walk into a room.
If I'm with people that don't know me, the conversation will flow until I mention I've got dementia, and then it's like Iv'e put on an invisibility cloak. I think people just don't know how to talk to people with dementia, in a similar way that people talk to the wheelchair rather than the person with disabilities or the guide dog rather than the sight-impaired person.
Because those living with dementia often look well, it's quite noticeable when it happens after you've told them about your condition. And when something like this happens I'm aware of what's being said about me and feel as if I'm a ghost looking and listening. I almost feel as if I'm looking at myself in some sort of film.
Is the perception of dementia changing in society?
I think because people with dementia are speaking out about what it's like to live with this condition – and people can see that life goes on and we are not just the shells of our former selves – it is helping them to look at dementia differently now.
We need more voices from this side to tell it like it is, and not let others speak for us and tell us what they think it is like living with dementia. There is a lot we have to say.
People with dementia still have their intelligence, they still think – but they just sometimes need a bit more time to process things and speak. We have the thoughts and the words, so please have patience when you're talking to us – and do listen to what we are saying.
What work do you do now to raise awareness around dementia?
I'm very busy, working with the award-winning service Users Reference Forum (SURF), a group of people who represent the views of people living with dementia, carers and families in Liverpool.
Our aim is to continue to improve the quality of life of people with dementia, giving them a voice in services, plans and decision-making within Liverpool to make it a dementia-friendly city.
I work with Liverpool Dementia National Alliance on its transport group, looking at ways to ensure that people with dementia and other hidden disabilities can experience journeys that are as stress-free as possible and with The Dementia Engagement & Empowerment Project (DEEP) which brings together groups of people with dementia from across the UK.
I also tweet regularly on @tommytommy18 to give information about living with dementia and contribute to chats #alzchat and #diversealz.
For me, the important thing for anyone with dementia to realise is that they can still contribute to society and make a difference.
This interview was part of a series brought to you by Elder. Whether your are looking for London live-in care or require assistance in another part of the country, Elder will ensure that all of your care needs are taken care of.
Related Features
The Emotional Impact of Dementia
Dementia is unique in its ability to affect us emotionally, but by understanding our emotional responses and finding ways to alleviate them, we can prevent this emotional impact becoming unmanageable.
Dementia Care: How Celebrities Are Putting Dementia in the Spotlight
With the Alzheimer's Society launching its United Against Dementia celebrity campaign, we look at the impact that high-profile people living with dementia can have in challenging the stigma and improving public understanding of the condition.
Raising Awareness About Alzheimer's Care: An Interview With Vivienne Francis
The Alzheimer's Society's annual Dementia Awareness Week is a crucial chance to highlight the issue in society, help dispel myths and focus on the ways in which those with the disease can live well for longer. We talk to Vivienne Francis from the Alzheimer's Society about this year's event, its campaign for improved care provision and why the society is calling on the next Government to find a social care solution that works for those with dementia.
How to Create a Dementia-Friendly Home
Thoughtful design and adaptation can make a living environment dementia-friendly – and allow those with the condition to stay at home for longer with live-in care.
Eight Great Dementia Products That Can Make Life Easier
A diagnosis of dementia means finding new, adapted and often innovative ways to support everyday living. We list some of the challenges faced by those living with dementia – and some great products, from low-key to high-tech, that can help.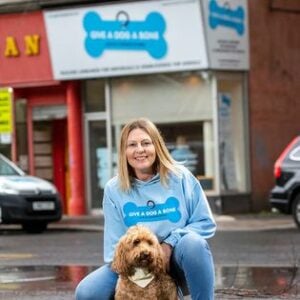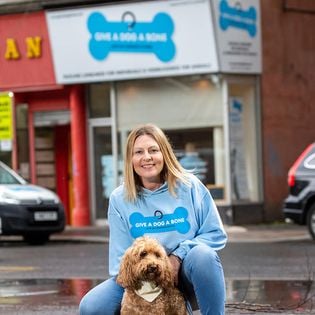 Give a Dog a Bone founder Louise Russell discusses her mission to provide companionship for elderly individuals through the love and comfort of pets. Learn more about her inspiring work to improve the lives of older people.
Read More »