Ted McDermott recently became a YouTube star when a video of the 79-year-old singing in his car with his son went viral online. Great pitch and phrasing aside, the video is remarkable because Ted has Alzheimer's. Despite his cognition challenges, which mean that he can sometimes struggle to recognise family members or remember recent events, he can still recall all the words to Quando, Quando, Quando and other favourite songs. And for his son, Simon, singing together in the car offers a powerful point of connection for the two of them; something they can share fully even in late-stage dementia.
No one watching the film could fail to be moved by the incredibly positive effect of music on his dad – so much so that Ted is now cutting a record of his songs thanks to Just Giving fundraising and record label Decca. You don't need to be releasing your first album though to benefit from the power of sound and song on the mind.
Musical aptitude and appreciation are two of the last remaining cognitive abilities that are found in dementia patients, with musical memory shown to survive relatively well. As such, music is increasingly being lauded as one of the best ways to move beyond the disease and reach the person at all stages of dementia – providing an important channel of communication when others are challenged.
Music and memories
Research has found that music is a particularly good cue for autobiographical memories, those that reinforce our sense of our own identity and underpin how we connect with people close to us. Songs that we first heard between our teens and late 20s appear to be particularly evocative.
Recent research by University of Amsterdam neuroscientist Jorn-Henrick Jacobsen and his colleagues found that memories of old songs activated very specific areas of the brain: the caudal anterior cingulate and the ventral pre-supplementary motor area. Crucially they also found that these same areas seem to be particularly resistant to the damaging effects of Alzheimer's disease.
Once these memories are formed, the emotional cues that they prompt are relatively easy to recall, even when specific memories could be hard to access. In this way, these aural cues can aid memory recall, create positive states and allow language to talk about the past.
In the powerful documentary Alive Inside, which followed seven dementia patients who were taking part in the "Music & Memory" initiative in New York, renowned neurologist Oliver Sacks noted, "Music imprints itself on the brain deeper than any other human experience. Music evokes emotion, and emotion can bring with it memory… it brings back the feeling of life when nothing else can."
Sounds like life
At its root, music is part of life – the sounds of laughing, crying and screaming are all distinct changes in volume, pitch and rhythm. Sound is essential in communication –without the cadences and nuances of pitch, tone and speed spoken language would sound robotic and unexpressive. And it is these essential communicative qualities of music that contribute to the power of singing and music to connect with people who have cognitive impairments.
Although memory recall may be the most high-profile of the benefits attributed to music and singing in those with dementia, there are more general positive effects, such as mood enhancement and sociability that are also important.
Physically, rhythm is a way of attracting attention in someone and can help with focus, acting as a timer to help the parts of the brain that control coordination, timing and muscle function. You can take this further and pair up daily tasks with music, to help people to develop a rhythm they can later use to access the memory of what they were doing at the time. Importantly, singing is also cardiovascular activity and as anyone who has had a good sing-a-long can attest – it is an excellent way of helping to reduce stress levels and symptoms of depression.
And, as shown so poignantly in the video of Ted McDermott music has the power to bring emotional and physical closeness back, especially in the later stages of dementia when patients often lose the ability to share emotions with people. Music can not only prompt expressive movement, but dancing, where mobility allows, hugging, kissing and touching all of which, in turn, bring security and memories back to the person with dementia.
Singing in harmony
Using music to enhance the life of a person with dementia can be something as simple as playing their favourite songs to them – which can be soothing and evoke pleasant sensations and often memories.
More and more arts organisations are also creating dementia-friendly performances too, which are enjoyable for carers too. Last year Scottish Opera performed the UK's first dementia-friendly opera, La Boheme at the Edinburgh Festival Theatre.
However, it may be that the real benefits come from joining in – a 2013 study conducted by Jane Flinn, a neuroscientist at George Mason University in Virginia, USA, found that singing in group music sessions can significantly improve the cognitive abilities of those with dementia – even in the later stages.
If mobility allows, there are dementia singing groups in all corners of the UK aimed at bringing music into the lives of those with dementia and their carers.
A leading initiative is Singing for the Brain, regular group singing sessions offered by the Alzheimer's Society around the UK. Sessions begin with vocal warm-ups and breathing exercises to strengthen the voice, ease tension and relax the muscles, increasing lung capacity and blood flow to the brain, helping keep it in optimum condition.
Participants then join in with musical activity that ranges from action songs to give challenges to the brain, use of rounds, call and response and other simple harmonies that aid concentration and rousing renditions of popular songs to evoke emotional memories.
This kind of therapeutic musical work goes much further than nostalgic sing-a-longs and can work on breaking up the repetitive loops of thought (perseveration) which dementia can bring, easing physical movement and encouraging alertness and interaction.
"There is much anecdotal evidence that the groups have real benefits for people with dementia. Even when many memories are hard to retrieve, music can sometimes still be recalled, if only for a short while," said a spokesperson for the Alzheimer's Society. "The sessions help people with dementia communicate, improving their mood and leaving them feeling good about themselves."
Many voices make light work
A community choir for those with dementia – and often their carers too – can be a great way of enjoying singing in a group, providing a regular social occasion and plenty of wellbeing benefits. Dementia-friendly choirs are increasingly popular throughout the UK and range from small informal singing groups to larger choirs that may also do performances.
If you want to take it a step further you could join a project such as the Raise Your Voice opera programme for people with dementia run by Glyndebourne Education Department, which takes its theme for the year's work from an opera from Glyndebourne's current Festival or tour repertoire. Another groundbreaking project is Vocal to Visual at the Dulwich Picture Gallery, a South London gallery that uses the masterpieces on its walls to inspire those with early stage dementia and their carers to write lyrics and compose music. The ten-week project is run in conjunction with a composer and artists from the English Touring Opera and participants perform their work at the end.
Whatever way the music flows, though, for those with dementia it can be a powerful activity to unlock creativity and wellbeing at any stage – and offer a unique and important way to communicate both with oneself and others beyond the limitations of the mind.
This interview was part of a series brought to you by Elder, the company who can take care of all your loved one's live-in care needs. 
If you're ready to hit the high notes, here are some UK resources to tune into:
To find out if there is a Singing For The Brain group local to you, look at the Alzheimer's Society's Dementia Connect service.
Come Singing runs singing groups in Norfolk. These are free and are run by charities and health providers with the support of trained volunteers.
The Forget-me-Not Chorus supports people with dementia and their families through weekly singing sessions through five choirs in Cardiff.
The Vocal Flourish Choir is a choir for people living with dementia and their carers in York.
Sing for your Life runs Silver Song Clubs, regular sessions of singing and music making for older people and their carers.
Visual to Vocal is run at the Dulwich Picture Gallery, London.
Raise your Voice is run by the Glyndebourne Education Department.
Related Features
Finding Meaning in Memory: The Power of Reminiscence Therapy
Accessing long-term memories through reminiscence can be a way of connecting a person with dementia with wellbeing – and a bridge to communication for carers.
How Live-in Care Can Help Learning in Later Life
Late-life learning is a powerful way to increase well-being in older people, keeping them engaged and stimulated by life – and their own capabilities.
How to Create a Dementia-Friendly Home
Thoughtful design and adaptation can make a living environment dementia-friendly – and allow those with the condition to stay at home for longer with live-in care.
Displaying Inclusivity: How Museums and Galleries are Responding to Visitors with Dementia
Museums, galleries and other venues are focusing on making the arts more dementia friendly and better equipped to enable those with the condition to enjoy them.
A Guide to Dementia-Friendly Days Out
How do you ensure a trip out with an elderly family member is enjoyable for everyone? We look at the challenges – and solutions for the perfect day out together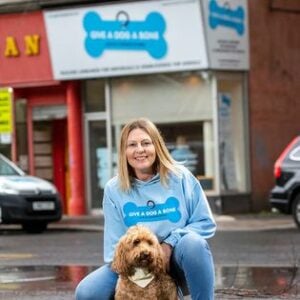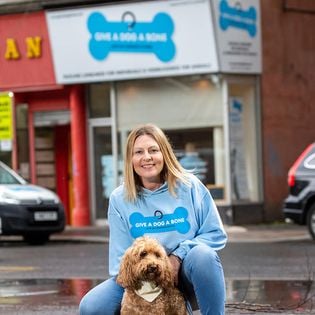 Give a Dog a Bone founder Louise Russell discusses her mission to provide companionship for elderly individuals through the love and comfort of pets. Learn more about her inspiring work to improve the lives of older people.
Read More »