We talked to Dr Rosemary Lim about improving patient safety and healthcare quality and the importance of the pharmacist's role.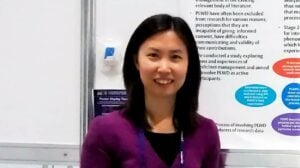 Lecturer in Pharmacy Practice at the University of Reading, Dr Rosemary Lim's research looks at how to improve patient safety and healthcare quality – specifically relating to the use of medicines. We talked to her about her work in this area – around pharmacy practice in care spaces and the challenges around medicine management for those taking multiple medicines or living with dementia.
How did you become involved in pharmacy practice research?
I got involved in pharmacy practice research because I wanted to make patient care safer, specifically relating to the use of medicines.
When I worked as a pharmacist in a community pharmacy setting, I observed practices that I thought could be improved – not just from the perspective of the pharmacy team but also how patients could be safer in terms of their medicine use. Some of these observations were specifically around medicine services provided to care home settings.
I heard of an opportunity to do research in this particular area at Surrey University which I took up, and the project I worked on while doing my PhD was the Care Home Use of Medicine study – one of the first studies that looked at medication safety in care homes in England.
What are the biggest issues around pharmacy practice in the gerontological space?
Bodily functions change when people get older, which means that they respond to medicines in a different way. We also see a lot of older people with multiple conditions and that comes with more medication.
Polypharmacy – taking multiple medicines – is not always rationalised though, so if a person has one condition and later on develops another condition, we really do need to look at the big picture. See whether they still need all prescribed medications to ensure they obtain the best possible outcomes from their medicines. This is called 'medication optimisation'.
There has been a move in the past few years to what is called 'de-prescribing', or not prescribing medications that are inappropriate in order to manage polypharmacy and improve outcomes for people. In our care home research, we saw residents were taking on average seven medications, and sometimes up to 20 – and actually when we looked further at it they didn't always need so many.
So we need to have a full review, to look at the person's needs, clinical condition and whether the medicines they are taking are really needed. Care also moves quickly – one week someone might have a condition, but then get an infection, so other drugs are introduced. You have to adapt and really look at the wider picture for that individual.
If we look at older people living at home, we can also see that it's tricky to be able to manage that many medications. So there are challenges around the person, the medication and the settings in later life where they receive care or encounter health and social care professionals.
How important is communication to effective medicine management?
Something we have come across in research is that people with specific conditions don't always get involved in conversations about their own care, so that becomes problematic. If they are not involved, they don't get to say what is important to them – and that then influences whether they are going to take their medicines or not.
We know that often patients won't say things because they think they won't be listened to. Or they might approach different healthcare professionals to get what they want. I am involved in research around the roles of 'non-medical prescribers' – nurses or pharmacists for example – who have prescribing qualifications.
In some of our studies, we've discovered that if patients want an antibiotic and a non-medical prescriber tells them no, they will then go to somebody else to get what they want. In some cases, this may be about a lack of communication, and that is why it's vital to be open and honest about someone's care.
The other communication issue is around access to information – care information can be held on different healthcare IT systems that don't always link up – and therefore you have to ensure the accuracy of the information you are getting to make decisions.
Where does pharmacy practice sit within the healthcare journey and how can it be improved?
Traditionally pharmacists are seen as professionals who dispense medication, but increasingly we have taken on more clinical roles because we are highly trained in terms of understanding drugs, how they work in the body, how to design them and how to consult with patients.
The role has evolved a lot within the healthcare context. Most hospitals have a dedicated ward pharmacist, who will participate in drug rounds and use their specialist skills to contribute to patient care. In addition to community pharmacists, there are also pharmacists working in general practice, public health pharmacists and industrial pharmacists who work in pharmaceutical companies.
Whenever there is a medication involved, a pharmacist can be involved – from the point of it being manufactured up to the point where the person is actually taking it into their own body.
You have been studying medication and people with Alzheimer's and their carers – what are you looking at and why?
Some people with dementia actually came to us and said they had confusion with the look of their medication, which sparked our research – we wanted to understand in-depth what problems people living with dementia have around taking medication.
One of the issues is that drugs have brand names, and a patent for a certain number of years and when that lapses, other companies can produce generic versions of that drug. These can cause confusion because there is no standardised way that the particular drug should look.
People can get confused because they don't know if they are taking the same thing, whether they should be taking two pills instead of one and so on. Also, around 90 per cent of those with dementia have at least one another condition as well, so this can include drugs for hypertension or depression for example, as well.
We were interested in finding out how they cope with multiple drugs and what successful strategies have they put in place because it's not about just learning from what has gone wrong but also from what has gone right.
What issues came up around dementia and medication?
Sometimes, there is a perception that taking medication is straightforward, but actually, there is a lot more at play than just 'taking a pill'. When we look at medicines, we interact with them in a number of ways – there is an emotional side and a social side as well as the practical and physical side.
It's a stressful issue for family carers too because being responsible for someone else's medication – often in addition to their own – can affect their quality of life. One of the aims of our study was to investigate how best to support both people with dementia and their carers with tools and strategies to manage medications.
What outcomes were you looking for and how can those translate to practical application?
People we talked to in our research had come up with interesting strategies to manage their medication – from low-tech ones such as tick box lists to high-tech ones such as using electronic pill dispensers or a talking watch.
Sometimes society thinks older people aren't as au fait with technology as younger generations – but our participants were 70 years and over and using Outlook to synchronise diaries and Alexa to remind them to take their medicines!
One of the things we discovered though is that people don't always talk about their struggles with how they manage medicines, and if we share them it might make it easier for other people.
As such, we're looking to develop a medicine management tool, a repository of strategies we have collated, to help people and their carers. We need to look at how it can be adaptable to different people's needs, settings and requirements though as one size does not fit all.
The problem that we started out with in the research was confusion due to drug appearance though, and our study participants also reported the same problems. Hence, we have recently brought together different stakeholders such as people with dementia, carers, geriatricians, a leading charity, pharmacists and academics to talk about the medicine management journey for people with dementia.
This will be relevant to anyone with a long-term condition, not just dementia, where they take medication month after month. But there is no easy solution – it's a wider structural problem that needs to be solved.
How do you think pharmacy practice will evolve in the next decade?
Pharmacists will continue to establish themselves as core members of a multi-disciplinary team. This is happening now, but I think we will become more embedded as time goes on and our value recognised much more in terms of our clinical and interpersonal skills.
I think there is a more prominent role for us to play concerning involvement with patients and the public in designing services too – a collaborative approach where we design systems together to ensure they will work best for both parties and will be safe, productive and effective. I think there will be a lot more "co-production", meaningful involvement where we don't ask people at the end of a design process what they think – we ask right from the start.
This interview was part of a series brought to you by Elder. Whether you are looking for live-in care in London or require assistance in another part of the country, Elder will ensure that all of your care needs are taken care of.
Follow Dr Rosemary Lim on Twitter HERE.
Follow updates from the University of Reading HERE and the Reading School of Pharmacy HERE.
Read our latest interviews
Browse our latest interviews, and research on elderly living, from leading national experts.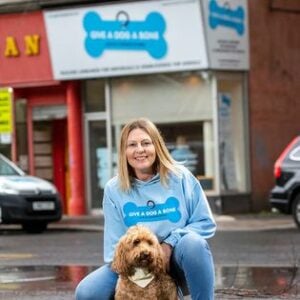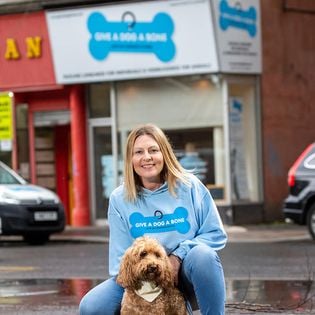 Give a Dog a Bone founder Louise Russell discusses her mission to provide companionship for elderly individuals through the love and comfort of pets. Learn more about her inspiring work to improve the lives of older people.
Read More »
Dementia and Depression in Later Life: Early Biological Changes May One Day Help Us to Predict, Track and Treat Those at Risk
Could we one day predict – and treat – those at risk of dementia years before they have symptoms? Professor John O'Brien's work at Cambridge University on the role of 'biomarkers' may one day make this a reality – as well as helping other conditions such as later life depression.
Learning Disabilities and Dementia: Providing Effective Care for Those with More Complex Needs
Research indicates that people with a learning disability are more likely to develop dementia, and earlier. For MacIntyre's Emma Killick, it's vital that boundaries are broken down between specialist healthcare organisations and charities in order to respond to a complex set of needs.
Eight Great Dementia Products That Can Make Life Easier
A diagnosis of dementia means finding new, adapted and often innovative ways to support everyday living. We list some of the challenges faced by those living with dementia – and some great products, from low-key to high-tech, that can help.
Ageing Science and Wellbeing: Translating Scientific Research into Tangible Social Benefits
Chief Scientist for Age UK, Professor James Goodwin was one of the creators of the pioneering Wellbeing Index, used by governments and organisations around the world. We talked to him about the importance of this as a measure – and of translating scientific research into tangible social benefits.
Building Confidence in Mind and Body with The Dementia Swimming Project
Swim England's Dementia Swimming Project is based around pool sessions designed to create a safe and friendly swimming environment for those with the condition. We talked to Karen Tremlett from Bristol's Hengrove Park Leisure Centre about the importance of these special sessions for building confidence and activity.