Research has indicated that table tennis is the 'number one brain game', with real cognitive benefits for those living with dementia. The Bounce Alzheimer's Therapy (BAT) Foundation is spreading the word, and has created the world's first therapeutic table tennis table for use in hospitals, care homes and community centres. We talked to BAT founder and Senior Associate of the University of Stirling, Ian Craigton-Chambers about the incredible brain benefits of playing regular table tennis and why he's passionate about bringing this resource to every town in the UK.
Where did Bounce Alzheimer's Therapy (BAT) UK originate?
I've been in the arts most of my life and during a period spent working in Los Angeles I became aware of Sir Arthur Gilbert. He was a keen table tennis player, and he and his wife Rosalind used to play socially, but then she was diagnosed with Alzheimer's. He discovered though, that when they played table tennis, her demeanour and her cognitive capabilities improved.
He was a wealthy man and contributed to research by the Mayo Clinic that showed emphatically that table tennis presents real benefits for people with dementia. He also started the Sport and Art Educational Foundation – the world's first designated table tennis therapy centre for dementia.
The work that he produced with the Mayo Clinic was picked up by two Japanese neuroscientists, Teruaki Mori and Tomohiko Sato, who did a major body of research on people with Alzheimer's playing table tennis that included doing MRI scans.
Through these, they discovered that the effects of playing were major, with the potential to delay the onset of symptoms and also cognitive decline.
What inspired you to bring the therapy to the UK?
My father was a physician, and he had wanted me to be a surgeon, but I went into the arts instead. When I retired, I thought about how to make amends and do something worthwhile in medicine – and as synchronicity will have it, I met a couple of people from a social enterprise initiative in Corby.
I was talking to them about the arts as a way to help get young people into work and finding charities that could use creative input – and they asked me to develop that idea further.
I remembered about the table tennis therapy I had seen in America and thought, why not push the boundaries and look at how one could evolve the standard game into a powerful, therapeutic vehicle? I approached the Alzheimer's Society, and it built from there.
My first port of call was to the University of Stirling's renowned Dementia Services Development Centre and its acclaimed neuroscience design team there. I was lucky to find a receptive Professor, June Andrews, who thought I was a bit crazy initially. But she bought into it, which was good – and gave me a lot of help taking this forward.
Can normal table tennis help dementia symptoms – or do there have to be modifications?
If you play table tennis, it will help, even on a standard table, or even over a net set across your dining room table. But the special table we've developed compensates for a lot of the deprivations that people with Alzheimer's experience.
Many of the early symptoms of Alzheimer's are to do with the visual cortex. For example, the person with the condition loses contrast, so a light switch on a white wall isn't visible; a bowl of rice in a white bowl looks like an empty bowl. As such, contrast became a major point of the table's design, and that's why we have a white playing surface and use orange jumbo balls.
Perspective is something that is also affected by the condition. We can see an object and know exactly where it is, but for somebody with Alzheimer's it's in a different place, or it might not even be there.
So I emphasised the boundaries of the table. I put side panels, initially just to keep the balls in play longer, but I found that having the white playing surface and panels created a placebo clinical effect for the players and they felt comfortable playing within that environment. The panels also helped with peripheral vision, field mapping and spatial awareness, so it's good for hand-to-eye coordination and using left and right brain.
We are trialling eight different activities at the moment including projecting clock faces on the panels, and getting people to hit the ball at twenty past twelve, half past three, ten past eleven and so on. It gets them to use different parts of the brain, and you can see the immediate effect, even after 15 minutes of play.
We also have a circular, socially interactive table, which can accommodate six players playing table tennis at once. You can also remove the net and put what is known as a Call-to-Mind board game overlay developed by designer Laura Templeton as a nostalgia trigger. It's a game where you pick up a card that asks you three questions, and through that you often find people with dementia start opening up and talking about things.
How have you developed the special tables?
I was fortunate to get Butterfly, probably the world's largest manufacturer of table tennis equipment, to fund the development and a neuroscience team from King's College London to trial the table with dementia and Alzheimer's players, and we evolved it from there.
We're also now working with Loughborough University, one of the world's leading sports universities, which is supporting us, under the auspices of Professor Paul Wells, in the 'Mark III' development of the table and lighter, larger bats that will have more tactile handles and wrist grips.
If somebody can't deal with an actual table tennis ball, then we use orange balloons. Or we have them pushing the ball backwards and forwards and just lift the net up. There are lots of different ways of accommodating levels of ability. And we're also going to trial things such as motion sensors in the playing surface, so when the ball passes over, it says, "Good shot, well done!" to keep attention and focus.
To find out more about table tennis and dementia and the work of the BAT Foundation click HERE.
What is the potential of table tennis for those living with dementia?
Exercise while living with dementia is terribly important. There are lots of different exercise interventions, but table tennis is the most effective because you have to think ahead. Before you even hit the ball, you've got to work out how it's going to come back to you. And it's a game that anybody can play at any level, even if you haven't played it before.
In Japan, they call table tennis the world's number one brain sport. In America, they liken table tennis to 'chess on steroids'. You can't cure Alzheimer's, but you can delay the effects of the condition by playing table tennis. And because the game is carer-inclusive, the amazing benefit is that they can be part of the therapy too.
As well as helping improve cognition – and being fun – it has many other possible benefits.
For example, I have an elderly gentleman with advanced Alzheimer's who loves to play table tennis but had to have a carer on either side because he's had terrible balance.
I got him to play regularly with his less dominant hand half of the time and after about five weeks, it re-orientated his balance. He was able to stand unaided, which obviously improved his confidence and his ability to play immensely.
Where can people get the special tables?
We donate the tables to venues and get them sponsored by corporate entities. This works well for both parties because the corporate body gets the kudos of having a table and helping create a dementia-friendly community, and the venue gets a table and the support with the volunteer player programme.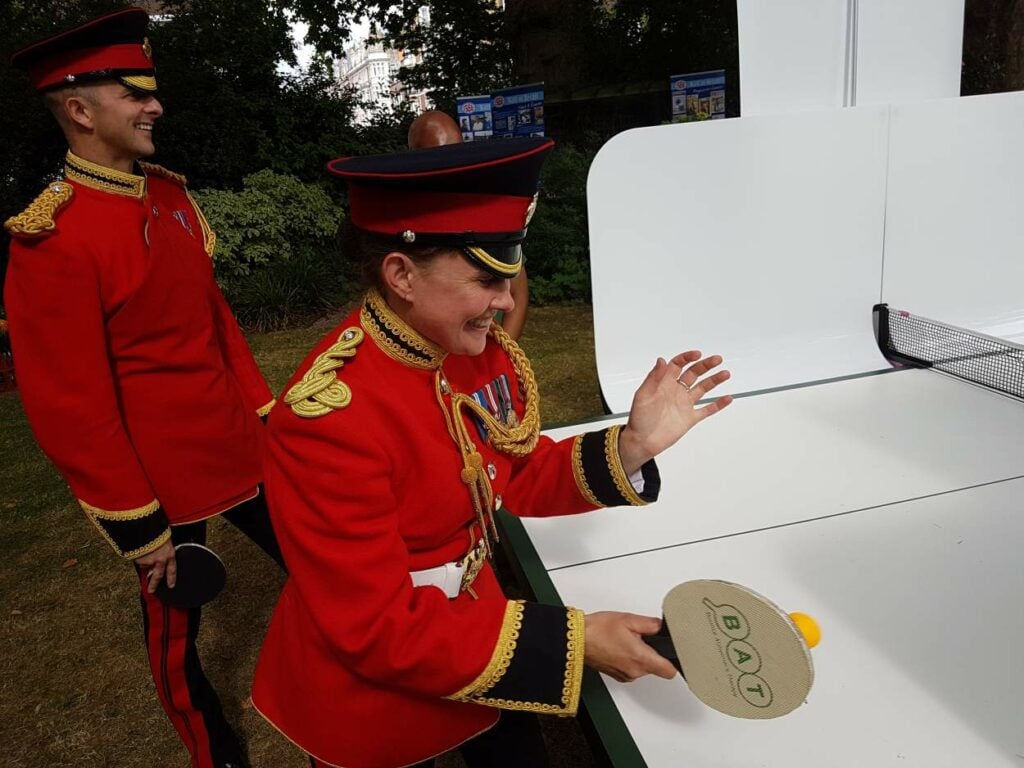 ---
The NHS is very keen to have these therapy tables, and I'm putting them into hospitals including The Maudsley and The Royal Hospital Chelsea. The hospitals we are putting them into are setting up clinical observation teams to give us regular feedback, so we'll see from their perspective what they think we could add to the table.
Every time I put a table into a venue, whether a care home, a community centre or a hospital, I also link it up with a local school, college or university so that we get volunteer players to come and play with the people with dementia. It helps people of all ages to understand the symptoms of Alzheimer's and get to know more about the people who have the condition.
In The Royal Hospital Chelsea, for example, I've got the support of the Household Cavalry who nominated soldiers from The Blues and Royals and The Life Guards to come and play table tennis with the Chelsea Pensioners.
What do you hope to achieve in the next five years?
Ideally, I would like a designated table tennis therapy hub in every city, town and village in the UK! At the moment, though, I'm working extensively with all the dementia action alliances across London which are looking to put at least one table in every borough in Greater London.
We also work very closely with London Sport, who have been fantastic – as well as Table Tennis England and Sport England. And we're doing some really exciting things – we've even been approached by a publisher who wants to do a graphic novel about table tennis and Alzheimer's. We'd like to then adapt that into a film, so we hope to really get the message out there – as well as the tables.
This interview was part of a series brought to you by Elder. Whether your are looking for live-in carers in London or require assistance in another part of the country, Elder will ensure that all of your care needs are taken care of.
The Importance of Taking Action for People with Dementia: Andy Tysoe and the #DementiaDO Campaign
Dementia Nurse Andy Tysoe, founder of #DementiaDO and a coordinator for the Sporting Memories Network is passionate about improving dementia care. We talk to him about encouraging people to see dementia as a disability and moving towards real inclusion.
Building Confidence in Mind and Body with The Dementia Swimming Project
Swim England's Dementia Swimming Project is based around pool sessions designed to create a safe and friendly swimming environment for those with the condition. We talked to Karen Tremlett from Bristol's Hengrove Park Leisure Centre about the importance of these special sessions for building confidence and activity.
Dementia 2020 Citizen's Panel: Making Britain the Best Place in the World for Dementia Care
Commissioned by the Department of Health the Dementia 2020 Citizen's Panel gives people with dementia and their carers a chance to discuss the experience of living with dementia. We talked to Gareth James from the Dementia and Disabilities Unit about the aims for and importance of this wide-ranging initiative.
Dementia Care: The Positive Power of Creativity – Rebecca Packwood, the Age Exchange
The Age Exchange is an intergenerational community hub in Blackheath, south London which focuses on active ageing. It is also the locus for Reminiscence Arts projects, interventions and training programmes run by the Exchange's project workers and volunteers for the local community.
Dementia-Friendly Gardens: How Gardens Can Provide Wellbeing for Those With Dementia
The therapeutic power of nature is well-known, and gardens can be a place of sensory delight for those living with dementia. We look at the growing trend for dementia-friendly gardens in horticultural design, and how you can create a flower-filled sanctuary at home that the whole family can enjoy.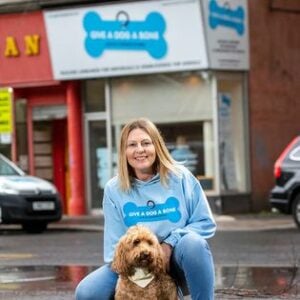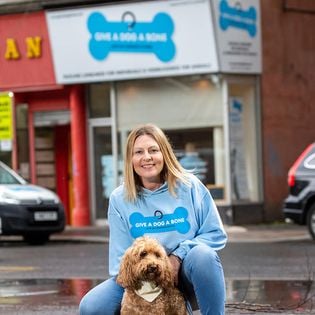 Give a Dog a Bone founder Louise Russell discusses her mission to provide companionship for elderly individuals through the love and comfort of pets. Learn more about her inspiring work to improve the lives of older people.
Read More »