We talked to Katherine Wilson, Head of Employers for Carers about the business case for better support and the new 'Carer Confident' benchmarking scheme.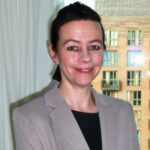 Employers for Carers is a forum for employers committed to developing good practice to support the 1 in 7 people at work who are caring for ill, frail or disabled family members or friends. We talked to Katherine Wilson, who played a key role in setting up Employers for Carers ten years ago, about the compelling business case for better support for working carers and how the new 'Carer Confident' benchmarking scheme can help employers to measure their progress toward inclusion.
What was the driving force behind setting up Employers for Carers?
There was a growing awareness by a number of employers around the best ways to support people who had caring responsibilities to stay in work. It wasn't just about childcare and family-friendly policies, but also the wider issue of caring for older or disabled family members and friends. Carers UK was fortunate enough to get some project money from the European Union to do some innovative work in this area by engaging key contacts within a range of employer and business organisations.
Setting up Employers for Carers was really about providing practical, hands-on support for employers for the carers in their workplace. It's a powerful service, and one that is being continually developed with a body of businesses who are learning from each other in a knowledge exchange of best practice.
Where did the demand to fill the need for best practice in this area come from?
The demand came from the employers themselves, who had begun to recognise the impact the issue was having in their own workplaces. Many employers see the moral case for support – it's the right thing to do, and that's important for them and part of making them an attractive organisation to work for – but it is also very much driven and underpinned by the business case.
The key motivations are the need to support and retain a skilled workforce and also have a workforce that is resilient and productive. If people are not able to be supported or don't know where to go for help when they are caring, both inside and outside the workplace, they are often going to struggle at work. It can also cause all sorts of health issues if people are trying to juggle everything and not getting support.
How many working carers are there in the UK?
Carers UK did some research with YouGov, which was published in February this year, 'Juggling Work and Unpaid Care', which found numbers of people combining work and care were far higher than previously thought – 4.87 million in reality, compared with 3m recorded in the last census in 2011 – or one in seven of all workers.
The 'invisibility' of working carers in businesses often comes about through a double-identification barrier – many of us don't see ourselves as carers, because caring can come in so many different forms. Firstly, our mum or dad, for example, could be getting less able to cope with living in their own house, but you just think of yourself as a son or daughter, and won't necessarily recognise yourself as a carer.
The second barrier is in actually wanting to identify yourself as a carer at work because often you can feel quite vulnerable in that situation. You might feel you're not going to be seen as committed if the workplace culture isn't supportive, and a lot of carers tell Carers UK they feel they are perceived as unreliable, as a result of opening up about these issues.
What kind of support do businesses get from the Employers for Carers?
The first thing they get is a digital platform with toolkits, case studies, frequently asked questions, examples of good practice and also information about legal rights and responsibilities.
They also get practical support in terms of meetings and information sessions at their workplace to help them with the practical implementation of policies and signposting around where employees can go for advice and information.
As an organisation we now reach over 130 individual employers, but that group actually includes around 35 local authorities who have an umbrella membership that enables them to include the local small or medium enterprises that are in their localities.
We're aware that larger-scale employers often tend to be the ones that have the focus and time to want to connect and stay with subscription services – but we are keen to be inclusive and to be sure the message is getting out to people in SMEs too. So we're always trying to look at how we can also promote support to smaller organisations, where obviously the challenges of potential lost skills and productivity in the workplace can be quite considerable.
What are the cornerstones of good practice around supporting working carers?
The first is understanding workplace culture and the issues that affect working carers.
The second is flexibility in all its forms, and that doesn't necessarily have to be a formal right to flexible working. Often, the flexibilities that are really helpful are informal and agreed with line managers in their teams.
The third is information; to be able to provide your employees and managers with signposting on where to go for specific information and ideally external support. Understanding, flexibility and information are what most working carers identify as the key things that make a real difference to them.
What are the main rights working carers should know about?
There are two sets of rights for working carers, first of all, workplace rights and secondly, rights outside work.
In the workplace, there are four key rights which are relevant for carers. The first is the statutory right to request flexible working, which is there for all employees with 26 weeks' service. As mentioned earlier, a lot of flexibilities are, more informal in practice though and people might just have an arrangement or adjustment with their line manager.
The second is time off to deal with an emergency involving a dependant, which in law doesn't have to be paid, but is there to help with any domestic emergency, including a caring crisis.
The third is parental leave – including shared parental leave – which can be particularly important if your child is disabled, but also if you're a 'sandwich' carer, balancing childcare with caring for an older relative.
The final one is probably the least well-known, the right in the Equality Act 2010 to protection against direct discrimination or harassment if you're a carer because you are counted as being 'associated' with someone who is protected by the law because of their disability or age.
Outside the workplace, the Care Act 2014 gives unpaid carers for an adult a right to have an assessment for their needs as a carer, as well as the right for the person they are looking after to have an assessment for their care and support needs. The Children and Families Act 2014 gives unpaid carers of a disabled child a similar right.
You've recently set up 'Carer Confident' as part of Employers for Carers – what is the role of this best practice benchmarking scheme?
As part of the next stage of our development of support for employers we recognised a growing appetite for putting best practice in a framework. The Carer Confident benchmark, launched by Care Minister Caroline Dinenage at the Employers for Carers 10th anniversary event in January, helps businesses to identify and address the gaps in their support, and to give them an idea of how they're doing.
We developed and piloted the scheme with initial funding from the Department of Health and Social Care, with a view to launching it as a self-sustaining benchmark as part of our Employers for Carers service.
Having a benchmark can inspire employers to engage as it's a very tangible way of getting and mapping support. Carer Confident is a three-level benchmark, so employers can start at level one (Active) and move towards achieving level two (Accomplished) when they have embedded the support and have evidence to show that.
Level three (Ambassador) is very rigorous and is about really championing best practice internally and externally with the aim to be a beacon for others.
We hope the Carer Confident benchmark scheme will help organisations to implement and sustain good practice in a practical way because they have that framework and can also enable organisations to gather evidence which they can use towards wider benchmarks in the future.
We are delighted to have celebrated our first five Carer Confident employers during Carers Week 2019 – Centrica, DWP, HMRC, Ministry of Justice and Public Health England.
What would you like to see happen over the next few years with the Carer Confident scheme?
I'd like to see a range of employers of different sizes and from different sectors having achieved the various benchmark levels. If people can see other organisations going through the process and what they've achieved then it will hopefully encourage more employers to engage – ultimately making life better for working carers by reaching, supporting and connecting with them at an earlier stage, before they get to crisis point.
Read our latest interviews
Browse our latest interviews, and research on elderly living, from leading national experts.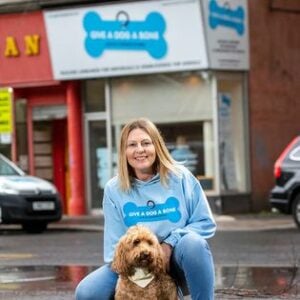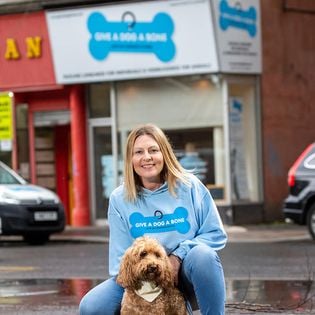 Give a Dog a Bone founder Louise Russell discusses her mission to provide companionship for elderly individuals through the love and comfort of pets. Learn more about her inspiring work to improve the lives of older people.
Read More »