Carers Trust provides essential services that help unpaid carers who are supporting a family, a friend, a family member, husband, wife or partner on an ongoing, regular basis. We talk to Giles Meyer, Chief Executive of Carers Trust about the challenges carers face, the barriers to accessing support and how early intervention is a key way to ensure that carers get the help they need to keep healthy and connected themselves.
What role does Carers Trust play for the UK's vast army of unpaid carers?
Carers Trust is the largest provider of comprehensive carer services in the UK, and we do that through a network of 147 local carers' organisations.
Through that, we reach over 500,000 carers per year of all ages from young carers to very elderly carers with a range of services. The last time we did a survey, the youngest person we supported was six, and the oldest was 102, so the breadth is vast.
On a local basis, we provide information, advice and support for carers, and also respite care opportunities, to make sure that carers can have a break from their caring roles.
On a national level, we campaign and have a relationship with the Government with regards to how it supports carers through policy, and that's very much informed by our grassroots work; what carers are saying to us about what they need and what their priorities are.
We also provide grants and funding directly to individual carers but also to groups as well, and through our network, we provide basic items like white goods or beds and other things that carers might not be able to afford and might see as supporting their carer's role.
Lastly, we provide grants for and support group activities for carers – from young carers' groups, older carers' groups, peer support groups – all of which meet on a local basis.
How did you become involved with Carers Trust?
I had a caring experience about ten years ago. My wife had breast cancer, which became terminal, and so I left my full-time role to do part-time consulting because of my caring responsibilities during that period.
So while I didn't class myself as a carer at the time, which is quite common with carers, there were quite a lot of changes in my lifestyle and my experience.
I've had that direct experience of being a carer and how it affects your relationship, your work life, your relationships with friends and family and how your world gets smaller and more isolated – all the things that carers say on an ongoing basis about their lives.
Is one of the biggest challenges for carers that they just see caring as 'something that they do', and therefore not seek support for what is actually a very demanding role?
It is, and early recognition of being a carer and intervention can make such a difference. It really can help to avoid the carer developing any kind of physical or mental health issues from their caring role.
We do quite a lot of identification work to make sure that people get the local carers' services information at that very early stage – because a lot of people won't recognise the role of carer in themselves, especially early on.
And in fact, that's the key time that available support can make the most difference – which in turn can be a great saving on the health system generally further down the line.
What sort of questions should a person ask themselves to find out if he or she is a carer?
There are two questions, really. A carer is anyone who cares, unpaid, for a friend or family member due to illness, disability, a mental health problem or addiction – and who cannot cope without their support. And I think it's that last part which is really important. That's the question to ask. Can the person not cope without your support?
The second question is to consider what you're doing and how much time that takes up. Because obviously the more hours you're caring for someone, the more intense the role is, the more likely it is to affect your health, which then has a knock-on effect for the health system.
It can also have an impact on the cared for person's health as well, as someone else may ultimately have to look after them.
What are the biggest issues for carers?
The knock-on effect for an individual's health is a real issue for older carers; 50 per cent of older carers don't even attend their own GP appointments because they are looking after someone else.
They are putting other people's health needs before their own, and that can have a considerable build-up on their own physical health as they get older.
There is also a big issue around isolation and loneliness in older people particularly when life contracts and becomes closer to the home.
Broader contact – things like peer-to-peer groups – is so needed, as well as learning aspects that help people in their caring role but also break that isolation and keep people's lives meaningful and connected to other people.
Follow Giles Meyer on Twitter HERE.
Are the numbers of unpaid carers in the UK increasing?
Most carers are between 45-65, where someone is looking after either a parent or a child with a disability. There are 1.3m carers over 65 though, and the under-24s numbers are the same as the 75 to 84-year-olds – about 400,000 carers in both categories across the UK.
In the last census, 7m people identified themselves as a carer, and the estimate for 2030 is between nine and 10m. It's a massive increase – and that's just linking in with a demographic increase of older people. So, for example, we're pretty confident there will be double the amount of carers in the 85+ category in the next 10-15 years.
Around three in five of us will become a carer at some point during our lives, and those numbers are going to go up. Every family will know someone that's got a caring responsibility of some sort.
And it's a dynamic picture because every year 2m people finish their caring responsibility, and 2m+ people will start caring for someone – and that could happen at any time and any age.
This is a significant dynamic in society now – tell me about your wider work to raise this awareness?
We meet with the Government on a regular basis to try and influence its strategies as well as with NHS England and the Department of Health and other departments.
We're working with Carers UK and other organisations to try to get to a situation where employers treat caring in the same way as, say, maternity or childcare responsibilities; it's understandable that occasionally you might need to leave early or come in late, or require some level of flexibility in working in order to undertake your caring responsibility.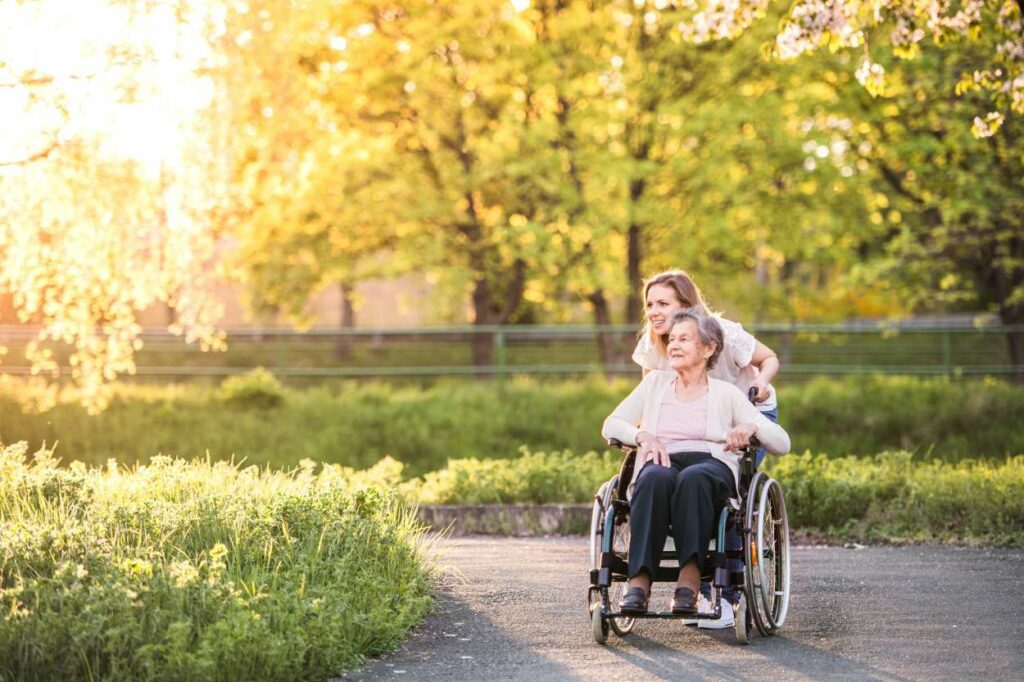 ---
So because the numbers are increasing, more enlightened employers are seeing that and responding to it as well. They know that in order to keep better people it's vital – and because the peak of this trend is 45-65 years old, a lot of the more senior people within companies are people that can be affected as well, which is influencing thought.
What's the biggest change you'd like to see in the social positioning of carers in the next five years?
I think it's integration on a local basis; so that the profile of carers is raised, people identify at an early stage and that resources are available.
I'd also like to see more consistency around the country between local authorities, so the level of service is not dependent on where you live.
And although there's good legislation in place such as the Care Act which states that every carer should have an assessment, the numbers that actually are having assessments and therefore getting benefits around that assessment has been quite low.
I'd like to see more consistency in that so that individually, carers have the support that they need and also have access to services on a local basis.
This interview was part of a series brought to you by Elder, one of the UK's top live-in carer agencies. Whether your are looking for London live-in care or require assistance in another part of the country, Elder will ensure that all of your care needs are taken care of.
For more information on Elderly Care, contact us today with no obligations.
Read our latest interviews
Browse our latest interviews, and research on elderly living, from leading national experts.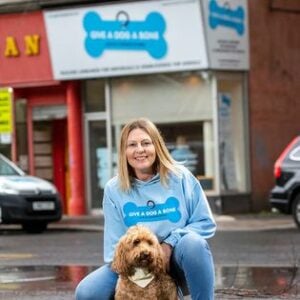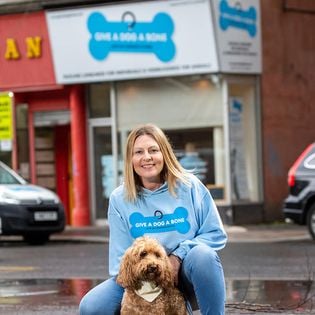 Give a Dog a Bone founder Louise Russell discusses her mission to provide companionship for elderly individuals through the love and comfort of pets. Learn more about her inspiring work to improve the lives of older people.
Read More »