Alfonso Montero is Policy Director of the European Social Network, a network of over 120 member organisations in 35 countries that brings together those who plan, finance, research, manage, regulate and deliver social services to look at the issues the sector faces – and discuss how best to approach them. We talked to him about the universal challenges that ageing populations across Europe face – and how sharing knowledge in the network can help countries to find solutions that work within their own cultural frameworks.
What is the role of the European Social Network?
The European Social Network is a network of public organisations working in the field of social services. It started in 1998 with a group of directors of social services in a number of countries, who realised that they had similar problems and wanted a space where they could come together to discuss those and solutions they could implement.
Since then it's grown into a network that includes social services and welfare departments in local authorities, public research organisations and regulation and inspection agencies – over 120 organisations in 35 countries, not only the EU but also accession countries such as Serbia and countries in the Eastern Neighbourhood Partnership such as Georgia.
We are funded partially by the European Commission in order to undertake a knowledge exchange programme to support policy development. We monitor social services across a range of areas, including children, working people with disabilities, mental health and older people – and look at the range of issues around integrated care and support for the most vulnerable in society.
What kinds of problems are your members sharing, and what are the biggest issues?
Many of the key issues that our members are looking at are to do with personalised and integrated service provision. Social services alone cannot address many of the issues a person may face, and moving to a more personalised approach and providing services in an integrated way – are vital. This is a common challenge for countries across Europe, not just the UK.
The issue of funding, particularly in the field of long-term care, is key too. How can you ensure that services can be sustainable in the long-term? There are a lot of discussions around the best way to do that: universal versus targeted, or 'means tested', approaches would be one, but there are many others.
We are also looking at how perceptions have changed around service users – they are increasingly becoming active agents themselves and want to contribute and be part of the design, delivery and evaluation of those services.
Can solutions be universal or do they have to be culturally specific?
Of course, there are certain political and governance frameworks to work within, and we are all very aware of that – but above that, you have a group of people who are working with people who have a similar set of problems, which allows us to step out of the frameworks to some extent.
By putting the person in the centre it's easier to ask ourselves how are we going to make sure services are designed, developed, implemented and delivered around them. It ensures we can look at different solutions first, and then how those can be adapted to a country's specific framework.
Why are personalisation and integration high on the agenda now?
One of the reasons as to why the integration agenda has been pushed is to do with the financial crisis, and in part realising that there are a number of duplications in the way services are being implemented.
There has also been a change in the way we understand the role of service users and their needs. If you have a person with multiple problems they may have to go to a number of 'windows', as we call them, to access the services they need.
It may be better to provide one "window" as the entrance to those services from which this person can then be referred. This also relates to the issue of personalisation – providing services in a more integrated way like this allows us to provide better answers to the needs of these users.
For example, by integrating secondary healthcare with primary healthcare it's possible to help elderly people stay for longer in their own homes, and be treated there, without needing to go into hospital care which is more expensive.
It is also more positive for people to stay at home too, as they can continue to have their own social connections and networks and be part of the community for as long as possible.
Are we at a critical point in social provision in the UK and Europe?
If you go back the last general election you can clearly see that the funding of social care is a key domestic issue. The Government proposed the so-called 'dementia tax' and then did a U-turn. That shows that the UK is in a difficult position in terms of how it can fund its social care for an ageing population.
The question of how to support people in the best possible way for as long as possible in a way that is financially viable is a key issue not just for the UK – but for many other European countries too because demographic change is an issue across Europe.
Further Information
To find out more about the European Social Network visit their website here.
What possible solutions are there on the table at the moment?
One of the key elements is the need to try to delay the onset of chronic conditions for as long as possible and a number of countries are working toward that.
We are growing older from the moment we are born, not just when we turn 65, and this is why it is so important to undertake public health campaigns to make sure that we are living as healthily as possible.
Also as people grow older, they should be supported to take preventative measures and invest in identifying whether they are developing certain conditions for which they need help and promote and implement active ageing programmes to ensure they keep as active and fit as possible.
Health systems usually look at these issues in terms of healthcare, but actually, it needs to be looked at from an integrated perspective.
For example, in many cases when we look at older people they feel lonely in their communities, and that fosters issues around depression.
The pension crisis is important too because it's not just about people having enough money to live on with dignity in later life. Young people are starting work later, which means that they are starting to pay tax later and they are not paying into a pension until later on.
From a societal perspective, if they are not paying enough taxes because they are not working enough hours or need to pay debts, that means there is not enough money in the societal pot to pay for services.
The issue is: 'are we paying enough to be able to support the structures that will support us?'.
What will Brexit mean for social care in the UK?
Probably leaving the EU will make recruitment for the social care sector harder, and possibly working conditions will be worse for those working with older people. Social care is not a sector that is particularly well-funded and those working in it are not particularly well paid.
Nearly 1 in 5 workers in social care here, were born outside of the UK, of whom 28% were born in the EU. Migrant workers play a key role in UK social services and with Brexit, well we don't know what will happen.
If they cannot guarantee a future in the UK they might decide to go to another country, such as France or Germany, especially now that the Euro and the Pound are pretty much the same.
There are also European funding streams to consider, particularly the European Social Fund. This could particularly affect people with disabilities as there are a significant number of UK programmes funded with EU money supporting people with disabilities to access employment.
For us at the European Social Network, our highest number of members used to come from the UK; a significant number of members left after the referendum, for reasons that are still unclear, but in part, it may be that the UK has decided to look at a more local level for answers.
On a practical level, we've been based here since the ESN was created, but the decision to leave the EU means that we are moving to Brussels next year.
Related Features
David Prendergast Explores the Potential of Technologies to Revolutionise Later Life
David Prendergast is a social anthropologist based at Intel and author of 'Aging and the Digital Life Course.' This collection of essays was awarded 2016 CHOICE 'Outstanding Academic Title' by the American Library Association and described by the Huffington Post as 'one of the two most fascinating books on aging in the 21st Century'. We talked to him about the potential of technologies to create new forms of community, support caregivers and revolutionise the way that later life is lived.
Charlotte Burrows, Design Council Social Innovation Programme Manager
The Transform Ageing programme, funded by the Big Lottery Fund, is a pioneering community and design-led programme delivered through a partnership led by the Design Council that aims to improve people's experience of ageing. It brings together people in later life, social entrepreneurs and health and social care leaders to define, develop and deliver new solutions to the wants and needs of older people. We talked to Charlotte Burrows, Design Council Social Innovation Programme Manager about how this innovative approach could help create a more positive culture and perception of later life.
Challenging Stereotypes Around Ageing: Alex Rotas, Photographer
Alex Rotas is challenging stereotypes of old age and helping to create a 'new ageing narrative'. We talk to her about her work, the perception of growing old in our society and how we can open up our minds to what's possible as we age…
Displaying Inclusivity: How Museums and Galleries are Responding to Visitors with Dementia
Museums, galleries and other venues are focusing on making the arts more dementia friendly and better equipped to enable those with the condition to enjoy them.
Dr George Leeson, Director of Oxford Institute of Population Ageing, on Why Age is Just a Number
Dr George Leeson is Director of the Oxford Institute of Population Ageing, a multi-disciplinary research facility within the University of Oxford. With a particular focus on demography – statistics that illustrate the changing structure of human populations – the Institute researches the implications of the world's increasingly ageing populations. We talked to Dr Leeson about humanity's achievements in longevity, why we need to redefine what old age is – and the challenges we must all rise to in order to create a sustainable society for the future.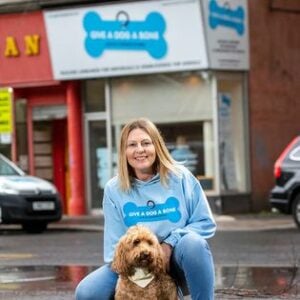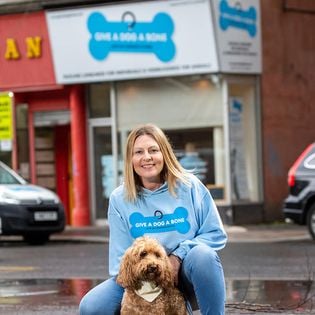 Give a Dog a Bone founder Louise Russell discusses her mission to provide companionship for elderly individuals through the love and comfort of pets. Learn more about her inspiring work to improve the lives of older people.
Read More »