The National Care Forum was developed 25 years ago to support the not-for-profit part care sector, which makes up about 20 percent of providers. We talked to Vic Rayner, the Forum's Executive Director, about the work the organisation does to promote quality care and help its members to innovate, respond to change and transform the care space for the future.
What is the work of the National Care Forum (NCF) and why is it important?
The NCF is a national membership organisation for not-for-profit care providers. Our focus is on promoting quality care, and we do this in a range of ways. We connect members with each other to share best practice, connect members with governments and decision-makers and also bring an international focus through looking at work done in other countries. We provide critical information to shape and inform policy and practice and are the strongest voice for the not for profit care sector.
A key focus of our work is the development of innovative responses to the care needs of a changing population. We're interested in how changes in innovation in all shapes and forms can enhance the sector's ability to meet the needs of people who use these services as well as developing different models of delivery that can improve the experience of people who need care.
Is it important to give the not-for-profit sector a strong voice today?
Absolutely! The not for profit sector has a unique contribution to make. The first thing to mention is the strong value base of all not-for-profit organisations – the key to this is putting people at the heart of all provision.
In many organisations, you've also got the capacity to bring in volunteers and depending on the organisation, to offer a strong community connection. Many of these organisations have existed for 50, 100 and even 200 years within communities, they have a special role to play there, and we think that's incredibly important to support and sustain.
In addition, all the funds available within a not-for-profit organisation are being reinvested into ensuring the needs of people are being met, enhancing the workforce, improving buildings and into innovation and change.
What does quality care look like – and how do we get there if we haven't got it?
Good quality care is care that is built around the needs of the individual using the services. It gives that person a clear opportunity to exercise choice and control over how things happen around their particular set of circumstances, needs, interests and preferences.
Quality care has the voices and needs of people who use services at its core. This means that there isn't a 'one size fits all' or a 'tick-box approach' to quality. It has to run as a thread, through an organisation, from the leadership right down to every interaction that is delivered to individuals.
We know that there's a lot more to be done around good quality care in the sector in terms of strengthening areas around leadership and safeguarding, for example. And you can't reach a level of quality and stop there; you have to keep developing and improving, and that's partly because we live in an ever-changing world and the kinds of people who are now receiving services are often much frailer and have more complex co-morbidities and so forth.
Finally, a great strength of National Care Forum members is a strong sense of collective action around this agenda, and with that a willingness to share information, ideas and support each other to develop and promote quality across the sector.
The National Care Forum has established a reputation for innovation, how are you developing this and why?
Innovation comes in many shapes and forms. The not-for-profit sector has a very strong tradition of innovation, and many of the new developments around working with people with complex needs, redesigning the built environment, approaches to workforce development and service delivery in the field of later life care have emanated from within this group of independent care providers. We are proud of this tradition of innovation and are keen to continue its passage.
One of the key opportunities that is on our minds is technology enhanced innovation. We are keen to work with our members, and with technology suppliers and developers, to understand what is out there and what the sector needs.
There has been a significant technological transformation in the last 15 years in almost all sectors in the UK, but very limited change within the care sector, so it's really ripe for it. And there are lots of ways in which we're helping members to think about what that might look like.
Part of that change could be relatively straightforward things such as looking at electronic medication management systems or electronic care planning systems that begin to reduce the amount of time that people need to spend on recording.
In the context of a care plan, you might be recording a couple of hundred interventions a day. If you've got to go and write those down somewhere, generally you're having to leave the person that you're working with to do that and often trying to do it by recall.
Electronic care planning is one of the ways in which we can really begin to transform that process – and also do something with that information. Instead of it then going into a filing cabinet and being read as part of handover, we can extract data and say, "We've been working with this person for the last ten days in this way, and there's been a real transformation in their physical strength or mood" etc.
Obviously, moving forward, there are also questions around the workforce and what the role of robotics might be – and there are real possibilities around that, not in the sense of replacing people, but perhaps getting robots to do things that people are less keen on, or don't need to do.
For example, I saw a showcase recently of a robotised trolley, which goes from room to room with you and takes all the dirty linen back to the laundry. It goes to the lift which automatically recognises the signal from the trolley, and the lift opens up and takes it to the right floor.
At our recent conference we brought together frontline managers from all over the country, and as part of this, we had a big tech festival. It involved all sorts of suppliers, from people making exoskeleton suits, robots and niche products for people with dementia to developers of new bed technology to support people with pressure sores and balancing boards to help improve core balance.
We ran the festival a bit like a speed dating event – managers had ten minutes or so to learn about a particular product. However, it was critically important they also had a chance to try out the technology themselves and ask the questions they needed to, such as, "what will happen if this breaks or I forget the password or somebody drops it?"
Are the simple technology solutions going to be the most effective in creating greater quality of life for those needing care?
Some of the adjustments that are being talked about at the moment might be small, but they're very sophisticated in what they do. Acoustic monitoring tech has been used in the Netherlands for the last 20 years, for example. It consists of a microphone behind your head that picks up on noise within your room, and if you need help, then somebody can come to you immediately to check that you're okay.
It is very simple in many ways, and an unobtrusive piece of tech, but what it means is that the staff who are available at night are only working with the people who really need them – and those who are sleeping are not being disturbed on an hourly basis to check that they're okay. It's transformative really, in terms of protecting individuals' space, and meeting people's needs.
What's the biggest potential for change in the next ten years for the not-for-profit care sector?
We will probably see a transformation in the models of care that are being delivered within the not-for-profit care sector over the next ten years. We talked earlier about technology having been rather static within care provision, and we've still got relatively standardised models of home care and residential care. However, we are already beginning to see some real leadership within the not-for-profit sector around how services can be transformed to meet current and emerging needs.
The voice of people who want to use care services now and in the future will become ever more important. It is imperative that the not-for-profit sector plays its part in creating a clearer narrative about the role of care in society, and provides opportunities for people in the wider community to engage and shape care provision.
Technology will also allow a lot of different things to happen, particularly in the independent home space and there's some real game changers for people via artificial intelligence and remote monitoring. As such, we will be asking ever more of the workforce in terms of development, expertise and decision making. So I think we'll be looking at a workforce too that is increasingly recognised for its contribution, expertise and skill set.
Do you feel there is a positive future for care?
Absolutely. These are challenging times to be a care provider in any type of environment, but actually, I think we have a real opportunity to look towards what those future care needs will be, and some of the tools that will help us make that leap forward.
The big challenge is that people don't think about care until they are in crisis. What I hope some of this new future thinking will do is make care a less frightening proposition and make people feel that the care we will be able to offer in the future will be more flexible and responsive.
This interview was part of a series brought to you by Elder, the company who provides live-in carers for the elderly. Whether you are looking for London live-in care or require assistance in another part of the country, Elder will ensure that all of your care needs are taken care of.
Related Features
Is Virtual Reality the Future of Mental Health? Professor David Roberts, Professor of Telepresence, University of Salford
With Virtual Reality moving into the mainstream, what is the potential for its use in the dementia space? We talk to leading researcher Professor David Roberts about the new realities of this technology.
Dhruv Sharma: Mitigating Later Life Loneliness Through Radical Innovation & Digital Technologies
Dhruv Sharma is a Senior Innovation Associate at Newcastle University's National Innovation Centre for Ageing (NICA), an initiative that brings together academics and businesses to share knowledge relevant to developing innovative products and services for older adults. Dhruv is currently researching the role of radical innovation and digital technologies in mitigating later life loneliness and social isolation as part of his PhD at the HighWire Centre for Doctoral Training, Lancaster University. We talk to him about his two strands of work in the ageing space, and how they can contribute to solutions for important later life issues in society.
Interview with Nicola Cooper, Senior Technology Co-ordinator for Alzheimer Scotland
As Senior Technology Co-ordinator for Alzheimer Scotland, Nicola Cooper is part of a team that promotes independent living through the use of technology, complementing human care and support.
Charlotte Burrows, Design Council Social Innovation Programme Manager
The Transform Ageing programme, funded by the Big Lottery Fund, is a pioneering community and design-led programme delivered through a partnership led by the Design Council that aims to improve people's experience of ageing. It brings together people in later life, social entrepreneurs and health and social care leaders to define, develop and deliver new solutions to the wants and needs of older people. We talked to Charlotte Burrows, Design Council Social Innovation Programme Manager about how this innovative approach could help create a more positive culture and perception of later life.
Alix McDonald, Head of the Centre for Lifelong Learning at University of Strathclyde
Strathclyde University's Centre for Lifelong Learning brings education and interest to over 2000 older learners each year offering a variety of courses, from short and online to accredited and undergraduate access. Its programme aimed at 50+ students is run alongside a lively Later Life Students' Association, offering social benefits as well as educational ones. Centre Head Alix McDonald, talks to us about the University's commitment to positive ageing and how learning at any age can engage, inspire and stimulate health, well-being and interest in the world about us.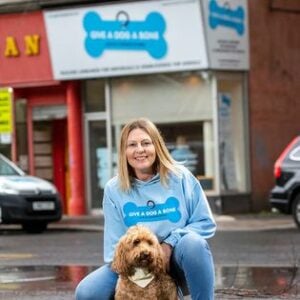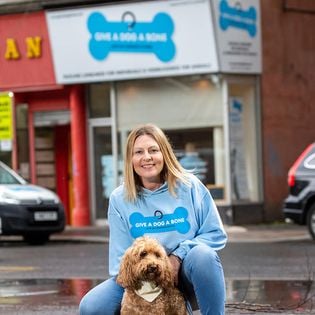 Give a Dog a Bone founder Louise Russell discusses her mission to provide companionship for elderly individuals through the love and comfort of pets. Learn more about her inspiring work to improve the lives of older people.
Read More »