Philip Harper, Associate Lecturer at the University of Worcester, discusses dementia and LGBTQ+ issues.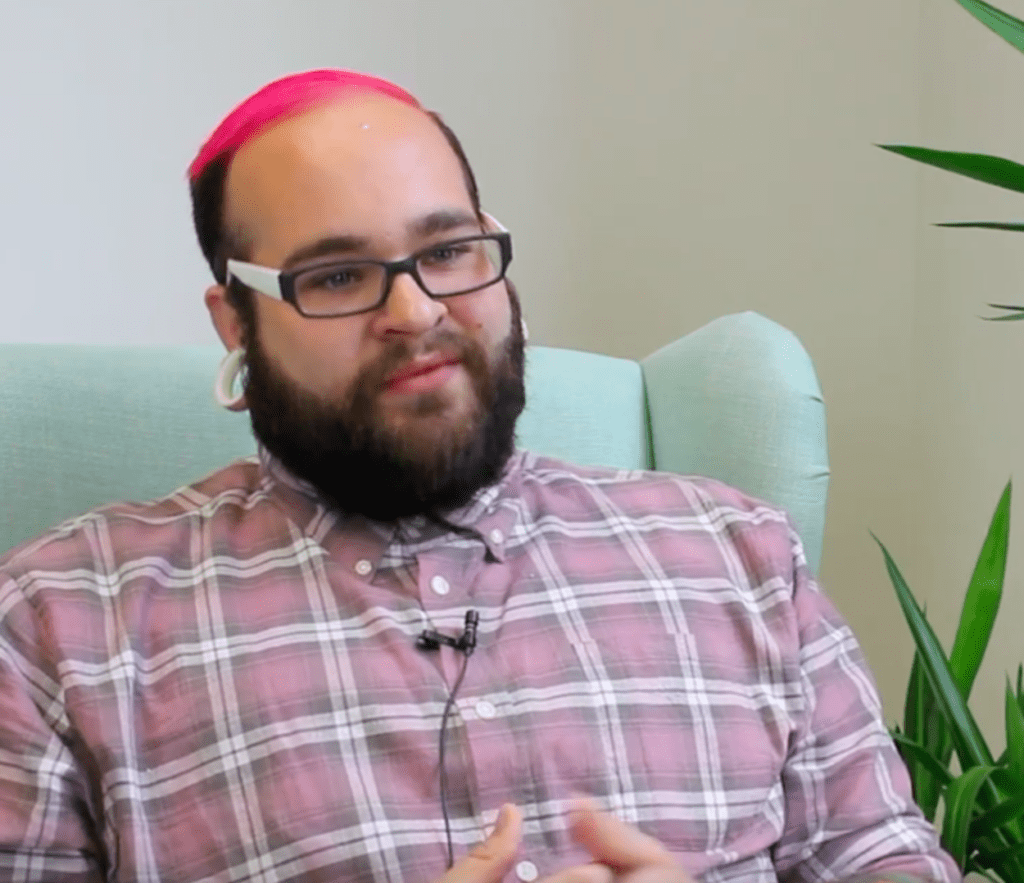 Philip Harper is an Associate Lecturer at the University of Worcester and holds a bachelor's degree in Health Science with postgraduate qualifications in practice development for dementia care. At the moment he is also studying for a doctorate at Manchester Metropolitan University, with the aim to explore care staffs understanding of the needs of LGBTQ+ person living with dementia.
Previously, Philip has worked in hospitals, charitable organisations and most recently care homes. He has also been involved in the development of dementia training for hospitals and care homes previously.
Tell us a bit about yourself: 
Predominantly my work focuses around LGBTQ and dementia. Through my doctorate, I'm looking at exploring care staffs understanding of the needs of an LGBTQ+ person living with dementia.
The main focus is on microaggressions and language, because then by looking at what that language is being used while caring for people, I can pull apart where the lack of understanding is. And what subtle aggression in language could be having a negative impact on an LGBTQ person living with dementia.
I'm also a part-time associate lecturer for the University of Worcester, where I specialise in dementia care. It's really brilliant to work with people who are on the floor, who are the care assistants, the senior carers and then the nurses.
What interested you in Dementia?
I first started working in dementia care because my nan had Vascular Dementia but the more questions I got answered through my studies, it generated even more in-depth questions. So my education really hasn't stopped. I've done my foundation degree and topped it up to a degree, done postgraduate study and now topping it up to a doctorate. The more answers I get the more questions occur.
It's two big parts of my life. I've studied dementia for quite while, I've experienced it with my family, and I've become a professional in the field. And through me being gay myself and being part of the LGBT community, it really just came into my head that, 'when I get older will people know what my specific needs are?'
What is it like getting a Dementia diagnosis?
Getting a diagnosis of dementia is scary because of the stigma of the disease. People are scared of getting it, and think "What will people think of me if I have this?" Because dementia is seen as a mental health condition even though it shouldn't really, it should be neurology. But because of this, quite often people don't discuss LGBT+ needs within their GP surgery or within hospitals, because you don't always feel included in the conversation.
So actually, going to a health care professional can be quite scary. Especially for older people who have had far more negative experiences in the past due to homosexuality only being decriminalised in 1967. Some really negative experiences create a barrier to people going to health professionals and then getting a diagnosis.
What is 'Heteronormativity'?
There's a concept called heteronormativity in society, it's the champion of heterosexuality. The fact that everything you see in a doctors surgery, most of the time all the posters are heterosexual couples and the message that gives is, 'this isn't a place for you'. That's heteronormativity.
Heteronormativity is rife within care homes. For example, you have a new male resident admitted to the care home, you ask, 'Do you have a wife?' They always go to the heteronormative partner. And that's a micro aggression because if they're not heterosexual, they might feel uncomfortable challenging you and then you're enforcing the normality of heterosexuality on that person.
You've also got the complexity of other residents and generational views on LGBTQ people, which can be quite outdated at times and if someone has dementia it can be really hard to challenge these views. That makes this very complex and shows the need for safe spaces because you can't make everyone living in the care home be LGBT+ inclusive, but you can create safe places for people to feel comfortable.
Do you think loneliness is an issue?
Everybody experiences losses, everybody loses friends when they're older. But for people who are LGBT+, they can quite often become estranged from their family because of disagreements over who they are and that creates conflict. The person might then create a 'family of choice'.
But if they're all around the same age, then you might lose people. And then bring dementia back into it, you've got that fear of having dementia, it's really common for somebody because of the stigma of dementia, to lose their friends. So if you haven't got a biological family, you have your family of choice, but they become scared of dementia you could become really lonely.
Finding a partner in the LGBT+ community, especially for the old generation, can be difficult. For younger people there are apps, but old people generally don't use these and so it can become quite difficult to access places where you would meet someone else.
If you think of safe LGBT+ spaces, they're mostly night clubs or pubs – there aren't many non-alcoholic related LGBT+ safe places. Drinking is a big part of the community and alcohol-related dementia and syndromes such as 'course caught' which is very allied for dementia, can be quite prevalent. But dementia doesn't discriminate and it doesn't affect people differently due to what their identity is.
How can carers and care companies be more inclusive?
I was quite happy to see there's not really homophobia in care. But at the same time, there's not support either. Care very much works on tolerance and not supporting people who are LGBT+.
Ultimately it comes down to visibility. And be self-aware. Be aware of how you interact with people and your language. Be aware of heteronormativity. Ways we can change this are as simple as wearing a rainbow lanyard or pin. In the head office, have LGBT+ stickers up or inclusive pamphlets. You can give a leaflet that has dementia specific care to make everyone feel included.
By you championing this, to someone who hasn't been able to come out, that can give them the confidence to come out. Creating conversation and demonstrating that you are inclusive and that you do appreciate people come from different walks of life, that's really important. It can be difficult, looking after many different types of people. It's about visibility and empowering people to be their authentic self.
Read our latest interviews
Browse our latest interviews, and research on elderly living, from leading national experts.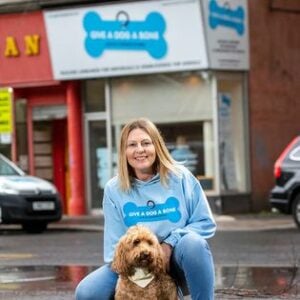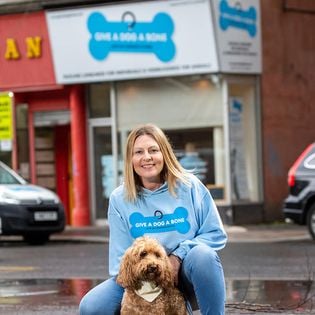 Give a Dog a Bone founder Louise Russell discusses her mission to provide companionship for elderly individuals through the love and comfort of pets. Learn more about her inspiring work to improve the lives of older people.
Read More »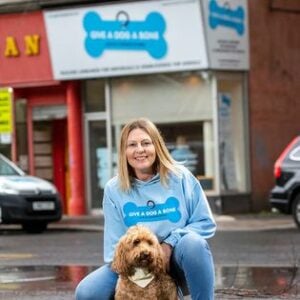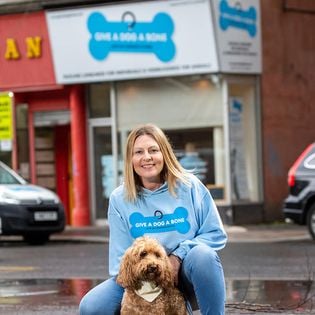 Give a Dog a Bone founder Louise Russell discusses her mission to provide companionship for elderly individuals through the love and comfort of pets. Learn more about her inspiring work to improve the lives of older people.
Read More »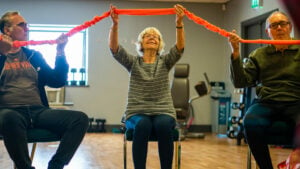 In this guest think piece Professor Amanda Kirby discusses how far we've come in understanding neurodiversity in later life, and how far we still have to go.
Read More »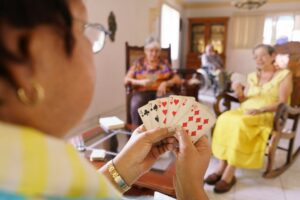 The following 25 brain games may improve your loved one's long and short-term memory and help to prevent feelings of loneliness.
Read More »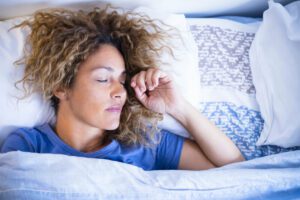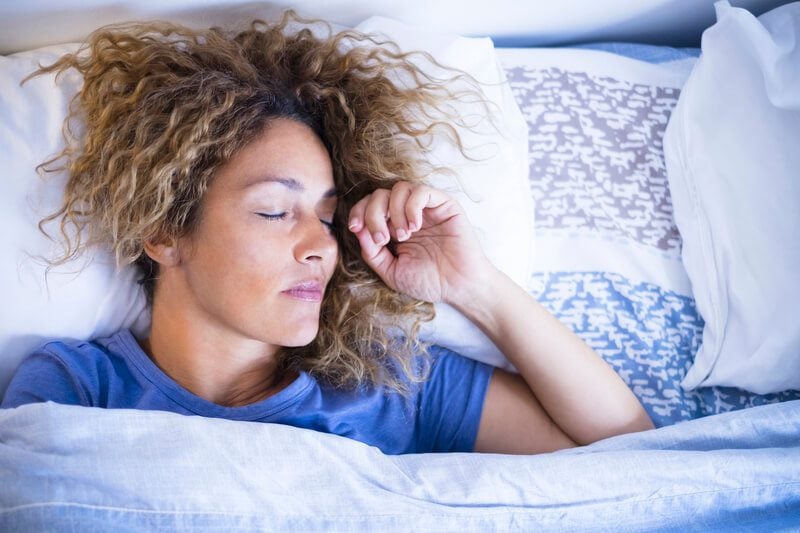 We asked Channel 4 sleep expert Stephanie Romiszewski about the impact of poor sleep, and how caregivers can break unhealthy sleep cycles.
Read More »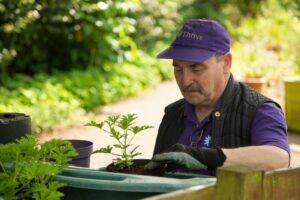 We recently asked Thrive – a national charity that uses gardening to improve wellbeing – about the therapeutic power of gardening.
Read More »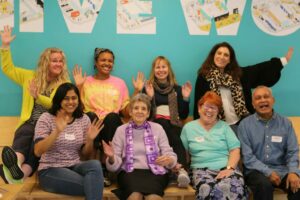 We recently spoke to The Cares Family, to find out more about the benefits of spending time with someone from a different generation. 
Read More »