Dementia Adventure is dedicated to supporting people to live well with dementia and have a sense of adventure in their lives through regular, active engagement with the natural world. In Dementia Awareness week we talk to business development manager Simon Thorp about positive risk taking in dementia intervention and how it is changing the perception of life after diagnosis.*
How did Dementia Adventure come about?
Dementia Adventure is a relatively young organisation – we started the journey through our founders seven years ago as a social enterprise. Since then, we have evolved into a charity, training and enabling people with dementia, their carers and professionals to connect and remain connected to activity and adventure – and to exercise in the outdoors.
When we started we designed a training programme that would support people to think differently about positive risk taking in the outdoors – whether that was a sensory walk or a holiday. Our founders Neil, who has a NHS clinical psychology background and Lucy, who has a background in adventure travel – had very different, but very complementary, backgrounds. They thought 'wouldn't it brilliant if there were services out there that could enable people to go on having a life they thought was worth living." And that evolved into providing nature-based experiences and holidays, as well as helping and supporting organisations to think differently and be more confident about doing "risky" stuff in the outdoors.
How is Dementia Adventure unique in its approach?
The approach we have taken is quite a disruptive model versus the traditional medical model of care. Our experience is that is that the demand has always been out there for nature-based support and intervention. The challenge is that people need to be signposted to that support and information.
In health and social care circles there has always been an aversion to risk taking – albeit that that we are "positive risk taking". And as a result of that, there is often a preconception that it is better to have less risk – to remain indoors, for example, is less risky than to face crossing the threshold and going outdoors. But a person with dementia might have always been keen and able to be out in nature, so why should that not continue?
You always encounter and have to work with these preconceptions. We aim to be a positive influencer, for carers as well as for those with dementia. When it comes to being outdoors, a balanced approach is necessary; often there is a greater risk of doing nothing and sitting in a chair, physically and mentally, than in staying active and getting outdoors.
The person may have memory or cognitive issues, but this doesn't mean that they can't enjoy a physical and emotional connection to what they love doing. So why not empower them to get away from the memory boxes – and into the garden and beyond? At the other end of the spectrum we've even done things like support an afternoon of driving for someone who hadn't driven in 15 years because their GP had told them not to!
What is "risk" in this context?
In this context, risk is doing things that move a person into the unknown, or past an accepted norm – and here that is usually the accepted safeguarding narrative. This can say that it is not a particularly safe thing to get people with dementia up and encourage them to be active. This is despite much research pointing to reduced co-morbidity as a benefit of being active. For us, it's all about providing the right clinical information and tools that enable people to make an informed decision about the risks and take positive ones. Whether you have dementia or not, life is a pretty tedious place to be if it doesn't involve a bit of risk and fun.
For example, take the idea of creating a sensory stroll in a local park. In a positive risk assessment, instead of thinking of the walk as being characterised by one particular risk, such as a pond into which people might fall, you are thinking about how you might circumnavigate that pond and all the positive things you can do around this. And by extension you are properly tapping into ways that you might positively communicate with people from a sensory and emotional viewpoint. It isn't rocket science, but you are bringing the positive into the equation – and a forward focus rather than a reactive one.
Are there any particular barriers to engagement you have to overcome?
Sometimes those with dementia are concerned about being outdoors, but what we find with our supported short breaks more often than not is that the bit they are most fearful of is getting to the place, not the experience of the holiday destination. We help bridge that gap through supported transport, which makes getting to a place easy and hassle-free.
We find that people with dementia generally want to go on living a full and active life. And that carers want to have a genuine holiday break, as opposed to the traditional model of respite care. Our aim is to give both a holiday that is worth having. Everything we do is informed by people with dementia, and we have set up a special interest group to help and guide us.
We also support professionals, including charities and local authorities, with training too. I think in 9 out of 10 cases the barriers to engagement aren't that the health and social care practitioners don't want the best for their people – but they are risk adverse and lacking confidence. We can help them look at risk in a new way. Indeed, one of our training clients told us that by working with us and being upskilled they were able to develop community based projects outdoors that they wouldn't have even had considered before.
Are there any limits on the adventure that someone can have?
We tend to think an adventure can be designed for someone in any stage of dementia – and we are keen to empower them, based on our experience. An adventure has the power to remove you from the everyday world and it can be as big or as small as the person doing it. It is a totally individual thing – as the saying goes, "meet one person with dementia and….you've met one person with dementia." Everyone is different, and everyone has different needs and wishes.
We recognise that there are risks to be considered and managed to support someone on this journey. We talk through what is needed with the individual and the family – and we're about the art of the possible. We say to people, "let's hear what you'd love to do." Then we think it through and have real fun together achieving that dream.
We get an amazing reaction from people with dementia and their family members to what we can do to facilitate extraordinary experiences. One of the fascinating and heart-warming things one of our holiday clients once told us was that having the adventure removed the dementia for a little while – and allowed them to reconnect to themselves and their family.  This is what guides and drives us on a daily basis.
How is Dementia Adventure evolving?
We are currently working on a not-for-profit social franchising model at the moment, as we simply don't have enough hours in the day to meet demand! We want to empower other organisations to be Dementia Adventure in their own communities, so we are developing a social licensing model to upskill other organisations to create their own nature-based interventions. This has been piloted in Scotland, with initial funding from a local authority, and we will be rolling it out across the UK later this year, over the next 2-3 years.
What are the benefits to having an adventure with Dementia Adventure?
We recently conducted a social impact review and report that showed 100 per cent of our clients felt supported by Dementia Adventure, and ¾ of them felt that the experience helped to enable them to sustain their own caring role and gave them resilience. In addition, 6/10 carers said that they felt the holiday has had a positive effect on their relationship with the person with dementia.
Clients ask us if there are any "side effects" to things that are perceived as "risky" activities. And we say "yes" – you feel positive, and much better and happier. Carers generally feel cheered and buoyed – and they say it restores their faith in human nature. By doing something like this, many people feel that they are looking forward again at long last.
Related Features
A Guide to Dementia-Friendly Days Out
How do you ensure a trip out with an elderly family member is enjoyable for everyone? We look at the challenges – and solutions for the perfect day out together
How Live-in Care Can Help Learning in Later Life
Late-life learning is a powerful way to increase well-being in older people, keeping them engaged and stimulated by life – and their own capabilities.
Live-in Care Boom Boosts Later Life Choices
Live-in home care, where 'companion carers' are carefully matched to provide support and continuity, is the fastest-growing model in the care sector.
The Digital Third Age – Live-in Carers Help Elderly Get Online
While younger generations debate over whether the internet connects or alienates, the older population is increasingly finding digital life a positive way to combat feelings of isolation and loneliness.
Is Virtual Reality the Future of Mental Health? Professor David Roberts, Professor of Telepresence, University of Salford
With Virtual Reality moving into the mainstream, what is the potential for its use in the dementia space? We talk to leading researcher Professor David Roberts about the new realities of this technology.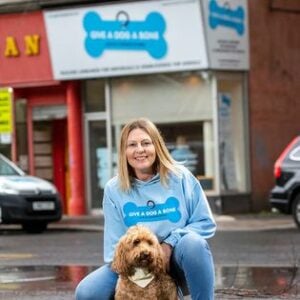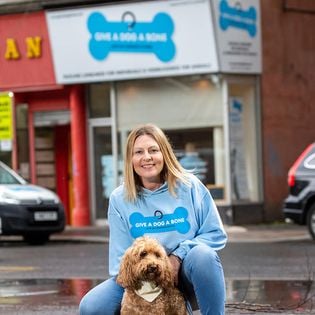 Give a Dog a Bone founder Louise Russell discusses her mission to provide companionship for elderly individuals through the love and comfort of pets. Learn more about her inspiring work to improve the lives of older people.
Read More »