The Ally Bally Bee Project is the world's first personalised children's book about dementia. The book is currently only available to order through the Ally Bally Bee Kickstarter campaign – which has less than a week left to run. So don't miss out visit their campaign page now.
Two years ago my wife's grandmother had been diagnosed with Alzheimer's
There was a moment when we were all sitting around a table in Finland, where she's from, and talking about granny and how she'd been acting and what she'd been saying. My wife was pregnant with our daughter at the time and it got me thinking – if we couldn't get our heads around it as adults, how would a child? How would I explain dementia to a six-year-old – this was the question that stuck with me, and it became the basis for the Ally Bally Bee Project.
I had worked at a breast cancer charity years ago –where they had done a book, which I remembered being impressed with. I am a digital marketer with a bit of a background in e-learning, so I'm very technical – and these factors all came together in the idea to personalise a children's book online about dementia care.
For the first six months I wanted to test the waters. 
I wanted to see what the appetite for the idea was, so the first thing I did was to set up the website and Twitter account. It was really all just an idea at that point, and I concentrated on building up the blog on the site with guest posts on the subject.
After six months, though I got a small grant which allowed me to find our writer, Elvira, and get her on board – and then our illustrator, Daisy. As a family we are growing the project in our spare time so from a time and financial perspective it's always been quite challenging – but the enthusiasm I saw for the project online really spurred me on in the early stages.
Ally Bally Bee is a Scottish nursery rhyme that my mother used to sing to me
My earliest memory is of lying in bed falling asleep to the sound of her voice, and it has a great sense of comfort for me to think of this. The purpose of the book is to ease distress – I hope it will be comforting to people – so naming it after this memory seemed to make sense.
The whole thing has been quite collaborative.
I am not a writer, but there is a huge digital element to the project because of the personalisation aspect online, which is where I come in. Elvira, our writer is Swedish and had previous experience writing about positive social benefit, through books that help language development, which have been popular with people dealing with autism.
We bounced ideas off each other before she produced several drafts – the book is a combination of entertaining and educational. The illustrator was one of the hardest elements to put in place. I had an idea of what kind of illustration I wanted, but I couldn't describe it – I just knew I'd know it when I saw it.
I spent months looking for the right person, and finally came across Daisy's work online. She was studying at Bristol University – and to my shock, I found out she was only 18 at the time! Her work was just what I wanted though and again she had a social issues background, having done illustrations on body image, so she has been a perfect fit.
The book is designed is to make difficult conversations easier.
Although our book isn't going to be a comprehensive explanation of what is going on when a family has a diagnosis of dementia in it, it can be a conversation starter.
Starting a conversation about a difficult issue can be an incredibly hard thing and in this situation the book can act as a catalyst. We initially aimed it at 5-6 year olds, but we've expanded that out to 4-7 year olds now. From my research, as you go lower down the age range the information resources start to dry up.
As an adult you can research things online or read, teenagers have specially dedicated websites and often do dementia projects in school, but there is less for the earlier years. I could see there was a gap in the market for a service that could explain this situation in a way that was engaging for the child.
In the book, the adult can insert text into it that is specific to their family
For example, there is a page where "Superdoc" explains to the child that someone with dementia can do strange things – to which the child's text replies "Oh it's like Granny when she does XYZ". How the family want to finish that sentence is what's important. We give parents the control in terms of how they want to tell the story of what is happening in their family.
I never want to give advice, but the research out there across the board seems to agree that when you are explaining something big to children it is best to be honest with them. It can be reassuring for them to know why someone is acting as they are with dementia, for example – and that it is not because of something the child has done.
There are children's books on dementia already, but in reality there is no 'one size fits all', and so many different variables and complexities around the condition. For example, a family might have a grandmother who gets aggressive, or an auntie who gets up at 3am.
At the moment, in the book you can personalise names, both the child's and their relative, the genders and the behaviour and traits of the person with dementia. We've made the skin colour purple – to be universal, but also because it is the recoggnised colour for dementia charities but going forward we will hopefully develop the project and offer even more complex options for personalisation.
To contribute to the Ally Bally Bee Kickstarter campaign and order your personalized book CLICK HERE.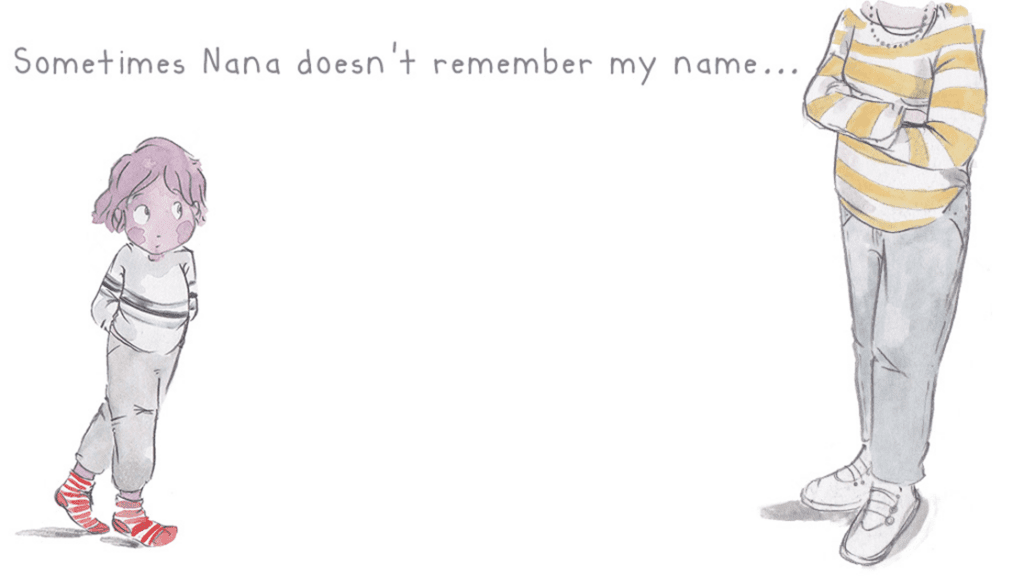 We launched our Kickstarter crowdfunding campaign a month ago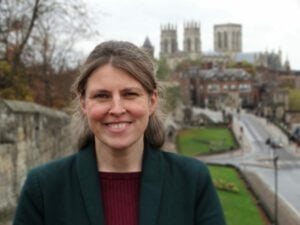 Giving the elderly a voice in Parliament: An interview with Rachael Maskell MP We talked to Rachael about how she helps constituents with issues around
Read More »