Julia Jones is co-founder of John's Campaign, to recognise the invaluable role of dementia carers in hospitals. We talk to her about the progress that has been made, and how much further there is to go.
*__John's Campaign is named after Dr John Gerrard, who lived with dementia and died in November 2014 after a catastrophic hospital stay (to read his story click here). The campaign was founded by his daughter Nicci Gerrard and friend Julia Jones to create a sea change in attitudes to carers in hospitals. It aims to highlight the valuable role that carers of people with dementia can play in this situation – and argues that they should not only be allowed unrestricted access, but actively welcomed in hospitals. We talk to co-founder Julia Jones about the progress that John's Campaign has made in changing attitudes and how much further there is still to go.__*
How did you get involved with John's Campaign?
Nicci and I are friends and I knew her father, John. He was a good and genial man. I liked him very much. My mother also lives with Alzheimer's so this is something close to my heart. Nicci and her family were on a long bike ride from London to Suffolk in the summer of 2014. They stopped with us here in Essex and we were talking in the kitchen about John and his disastrous experience in hospital. He'd been admitted for five weeks for leg ulcers. Family visits had been restricted and he'd declined rapidly. There was nothing wrong with the medical care but they didn't know him, what he was like and what he was able to do. Without the understanding and encouragement of his family he lost all of his ability to function – he could no longer walk, speak or feed himself. He was incontinent and scarcely able to recognise the people he loved.
We wondered whether anyone with children would be fobbed off from staying with them if they were in hospital – and the answer was 'obviously not'. John never recovered. He needed 24-hour care for the rest of his life and died in November that year. When Nicci and I next met we agreed if we were going to do anything about it then we should do it now, so we set up John's Campaign. When Nicci wrote an article in The Observer about her father's experience the response was overwhelming. So many people said; "that's what happened to us". I, too, was thinking of my own mother's situation; how hard it is to build normality and how an unsupported hospital admission could destroy the degree of stability and living well with dementia that I was struggling to achieve for her. It was clear the rules needed to change.
Can carers stay with loved-ones who have dementia in hospital?
Yes – if the hospital is pledged to John's Campaign. Otherwise the rules still vary across the UK and from hospital to hospital. Even within a single hospital they can differ between wards. Yet people with dementia can be admitted almost everywhere – they are not only in "elderly care" wards. If the carers of people with dementia are considered as "visitors" then they are subject to these general restrictions. But dementia is a disability as well as an illness and a carer is more than a visitor – a carer may be an integral part of that person's ability to function, rather like a blind person's guide dog. There is a wonderful specialist dementia nurse, Andy Tysoe, who describes a carer as a 'cognitive ramp' – offering the best chance of keeping a person with dementia connected to the outside world. That's an even more important function in a hospital, which can be a frightening space. I see myself as my mother's brain-aid. If the nurse has to give her medication or change her catheter, then I am the person with the best chance of persuading Mum to agree. As a carer I am a crucial part of her team.
How does a hospital admission differ for someone with dementia?
The special needs of a person with dementia must be considered – they can't be treated as any other adult of the same age going into hospital. All the support that goes into helping someone to live well in their own home can't just switch off when they go into hospital. Carers, paid or not, are incredibly important for continuity of care. They can help the person with dementia to stay orientated, because they can't orient themselves to the place – the value of a familiar face is enormous.
Are there any specific issues for which a carer on-site can be of enormous value?
Dehydration is a particular risk for elderly people and to keep hydrating you really need one-to-one support. If you're disorientated and not eating or drinking properly with dementia you are at high risk of delirium. There are two types: hypo-delirium, where people slip into passivity and are absolutely lost to where they are – and the more obvious hyper-delirium, where they can scream, hallucinate or struggle to escape. It is a state of extreme agitation. But both are very damaging to the delicate brain. Another important aspect is individual knowledge. If the person with dementia is supported by a carer they can provide essential background information and let nurses and doctors know crucial things; "Dad's not usually like that", "he's continent and he can feed himself" or "although her first name's Hazel, people always call her June".
What impact has the campaign had?
Many hospitals are opening up their visiting hours and accepting that there needs to be special arrangements for carers of people with dementia. However, it is still a chaotic – and unfair – picture across the UK at large. Hospitals are big places and without communication Sister X could say yes to access for a dementia carer while Sister Y could say no on a neighbouring ward. Our hope is that within hospitals there will be culture changes in the general understanding of the importance of carers and it won't be too long before everyone is on the same page. The most conservative estimates suggest that 1 in 4 hospital beds are occupied by people with dementia and most people believe the number is much higher.
John's Campaign has been running for over two years. Over 1000 organisations have signed up – as whole health trusts or hospitals, and even as individual wards. Many hospitals have introduced a carer's passport system (which allows carers to come into the wards at any time) and it should be possible to pass these between the family members or other trusted carers.
It's important to remember that family carers may be tired and stressed. I would hate to say to anyone that they must stay with someone 24-7, and it's not necessarily true. Every person with dementia has individual needs. and there might be specific times when these needs are greatest. Perhaps a relative gets frightened in the night, and if so, a carer willing to stay overnight should be welcomed. Maybe they're okay at night but need stimulation during the day – or extra help at meal times. If someone's still living semi-independently the carer might have built up a daily normal routine where they pop in every morning and evening – and how very sensible it would be to keep that routine in hospital. Carers must have the freedom to make their own decisions in the best interests of themselves and the person they look after.
What needs to happen now – do we need a change in the law or in attitudes?
It would be nice if it were something as simple as a change in the law! We need public awareness and an attitude change; anyone with a caring connection to someone with dementia needs to know how much they matter. It's about equality too; that the same allowances are made for a carer of someone with dementia as they are for the parent of a small child admitted to hospital. The right for a parent to be with their child in hospital hasn't always been the case: it had to be fought and campaigned for in the early 1960s and a lot of people don't realise this. The NHS Constitution certainly supports the principle of caring for patients according to their individual needs and those of their families. In the real world though a hospital can still set its own visiting rules and this is why there needs to be a clear understanding from every hospital that they will make special arrangements for carers.
What can people do to help?
John's Campaign is an attitude. It's about looking at the person with dementia, and their carer as source of strength. I would love it if people would click on the map on the John's Campaign website and check the dementia-friendly status of hospitals in their locality. If they haven't pledged then please write and ask them to clarify their attitude to the carers of people with dementia. Some who haven't signed up may say "yes, we are sensitive to this", but it's important that they say so publically.
All we ask is that the hospital post a 50-word pledge to say "Yes, we welcome carers" – and to ensure all of their staff know that they have done this. They can put posters on ward doors, think about a carer's passport system or perhaps even waive car park charges for carers. The carer is a member of the patient's team and allowing them to stay with those with dementia is not a grace-and-favour situation, it should be a right.
This interview was part of a series brought to you by Elder, the company who can take care of all your loved one's live-in care costs. Whether you are looking for live-in care in London or require assistance in another part of the country, Elder will ensure that all of your care needs are taken care of.
For more information or to find out more about your local hospital's policy toward supported hospital stays click on the John's Campaign website.
Statistics from John's Campaign:
– Over a quarter of UK hospital beds are occupied by people with dementia.
– The average stay of a person with dementia is three weeks but it can be much longer if rehabilitation is a problem or there is nowhere suitable to go.
– One third of people with dementia who go into hospital for an unrelated condition never return to their own homes.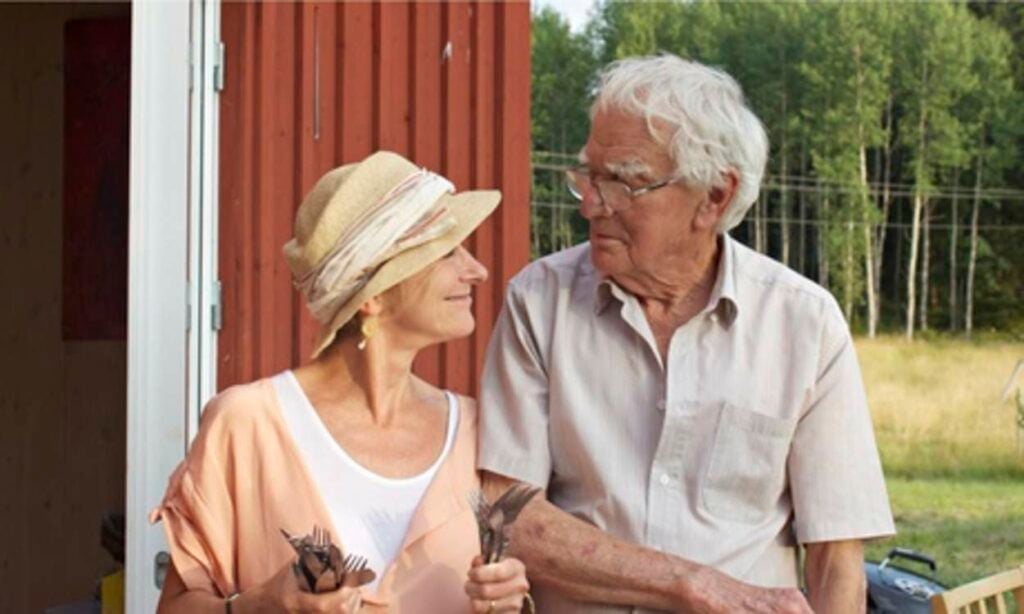 Dr John Gerrard and Nicci Gerrard, John's daughter
Related Features
A Guide to Dementia-Friendly Days Out
How do you ensure a trip out with an elderly family member is enjoyable for everyone? We look at the challenges – and solutions for the perfect day out together
Eight Great Dementia Products That Can Make Life Easier
A diagnosis of dementia means finding new, adapted and often innovative ways to support everyday living. We list some of the challenges faced by those living with dementia – and some great products, from low-key to high-tech, that can help.
How to Create a Dementia-Friendly Home
Thoughtful design and adaptation can make a living environment dementia-friendly – and allow those with the condition to stay at home for longer with live-in care.
Interview with Jeni Lennox of The Dementia Dog Project
The Dementia Dog project is a pioneering initiative in Scotland that aims to pair people in the early phases of dementia with an assistance dog trained to provide tailored support in their day-to-day lives.
Live-in Care Boom Boosts Later Life Choices
Live-in home care, where 'companion carers' are carefully matched to provide support and continuity, is the fastest-growing model in the care sector.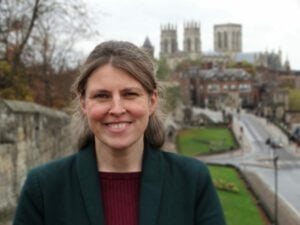 Giving the elderly a voice in Parliament: An interview with Rachael Maskell MP We talked to Rachael about how she helps constituents with issues around
Read More »