While younger generations debate over whether the internet connects or alienates, the older population is increasingly finding digital life a positive way to combat feelings of isolation and loneliness.
George talks face-to-face with his daughter and grandchildren twice a week, even though they live 100 miles away from his Coventry home. His live-in caregiver Ria helps him to log on to Skype on a laptop to say hello to nine-year-old Ethan and five-year-old Emily. In this way he catches up on how their days have gone, what they are doing at school and is able to tell them about his day in return.
It's a piece of everyday magic that many of us now take for granted thanks to the internet – the ability to be with our loved-ones and friends now even if we are separated geographically. But for older people like 74-year-old George, whose mobility issues restrict much of his contact with the world beyond his house, it can be the difference between disconnection and real everyday continuity with his family.
Few would argue that digital life can replace real life – personal contact still remains the most meaningful form of connection for most people. But for elderly people, particularly those who are housebound, use of the internet and social media has been shown to have positive effects in alleviating loneliness, boredom and isolation. And as such it can be another powerful tool – alongside live-in care from innovative providers such as Elder – to help people stay connected to the world, and even broaden their horizons at a time when they might feel they are contracting.
The demographic clearly agrees: internet use among the 65+ age group is one of the fastest growing and a recent study showed that 71 percent went online daily, with 34 percent using social media regularly. However, according to research by the charity Age UK, the sweet spot is still this early decade, with 61 per cent of people aged 75+ having never used the internet, whether through a feeling that "it's not for me", fear of "doing something wrong" or just perhaps never having been introduced to the basics to build confidence as a user.
The older generation may be playing catch up, but it's clear that a 'digital third age' is gathering pace.
Video messaging platforms such as Skype are popular ways to bridge the geographic gap between relatives and their loved ones – or even friends, here and abroad, but they are just part of the internet toolkit at the fingertips of the older generation.
Social media, often considered a "young person's thing", is being increasingly embraced by older people in order to keep up with the times as well as acquaintances and young family members. Indeed, as platforms such as Facebook wane in popularity with Millennials, they are in fact showing a significant growth in use by older demographics.
Research has shown that the 65+ demographics use social media in a very different way to their younger counterparts though. Not for the older generation, the broadcasting 'selfie' culture – rather the elderly, more concerned with their privacy, use it to connect with like-minded individuals and to exchange useful information.
Being able to talk online with others, on Facebook pages or in groups for example, who may be experiencing the same challenges helps to lessen feelings of isolation – and serves a role that even close family may not be able to fill. Doctors and other healthcare professionals have also set up Facebook pages based around conditions – from dementia to diabetes – where people can join and give and receive support without having to leave their own home.
It's just one aspect of the internet providing a vital gateway to the outside world when access is otherwise limited. In addition, many elderly people are also turning to the web as an important portal for information and as an educational tool.
From the ability to keep up with current affairs to being able to access goods, services, home shop, internet bank, find a book review or read a digital travelogue, the ability to to research things and access services online can empower the elderly person, putting them firmly back into their own lives and choices.
For those who are able and willing, blogging is even an option – providing a way to exercise mind, imagination or memory as the older person shares their thoughts and experiences with readers.
Cognition engaged
It's not just the emotional aspects of older life that can benefit from a digital boost. Research has also indicated that regular internet use can play an important role in helping to exercise the minds of seniors.
A study entitled 'Ages 2.0' carried out on 120 seniors over two years in the UK and Italy found that when elderly people were trained to use social media, Skype and email they performed better cognitively and showed improved health overall. Mental and physical capacity was shown to have improved, in contrast to the control group who experienced a steady decline in both. Importantly, participants reported feeling "invigorated" and "stimulated" rather than "slipping into a slower pace".
Thomas Morton, of the University of Exeter's psychology department, who led the project in the UK said: "Human beings are social animals, and it's no surprise that we tend to do better when we have the capacity to connect with others. But what can be surprising is just how important social connections are to cognitive and physical health."
Here are some ideas how you can help the older people in your life get connected –
Help them get set up to go online if they aren't already at home.
Find a reliable local troubleshooter they can call if they have technical problems
Set appropriate privacy settings on their computer and any platforms they may be using, including social media
Ensure that they are clear on what NOT to share online
Sign them up for a course, or arrange tuition. As a partner of Go ON UK, the UK's digital skills alliance, Age UK runs one-off taster sessions and short courses as well as home visits and there are often local beginner adult education courses on offer for those who can get out of the house
Be patient. One of the most off-putting things cited by respondents to an Age UK survey was the lack of patience by more technologically adept family members to their questions and concerns about digital use.
You could also show them how to:
Search local news and events
Connect with friends and family on Facebook
Make a Skype call to someone who lives far away
Place a grocery shopping order
Find a better deal on their gas and electric or insurance
Help them set up their own blog
Access Google Earth and walk them down the streets of their youth on it
Pressing buttons
With so many potential benefits, it's clear that supporting and empowering older people to get online can be a positive addition to a happier, healthier later life. Digital inclusion looks set to be one of the big social challenges to meet with an increasingly ageing population, and as such, getting people used to new technology as early as possible is important.
The most common reason that older people give for not being online is that they are not interested – and it may be useful for relatives to talk through the potentials of the internet and social media with older relatives to determine whether this is true disinterest, or reluctance based on fear or a lack of knowledge.
Other barriers include things such as cost, being put off by 'the how tos' of internet use and lack of confidence in using technology in general. Common complaints echo those of Anne, 84, who says; "Technology is going a bit too fast for me! My degree in computing was about 30 years ago. Things have changed."
But change doesn't have to meet exclusion. There are resources to help bridge the information gap – Age UK runs one-off taster sessions and short courses as well as home visits – and there are often local beginner adult education courses on offer for those who can get out of the house. Relatives can play an important role here too in teaching older people the basics of internet use.
According to Age UK, age-friendly design can also help to increase take-up of digital technology, A Government Office for Science report cited studies highlighting difficulties in using technology that people may have due to physical impairments, deteriorating eyesight and cognitive decline. In some cases, appropriate, and in some cases specialist, equipment can help overcome some of these difficulties.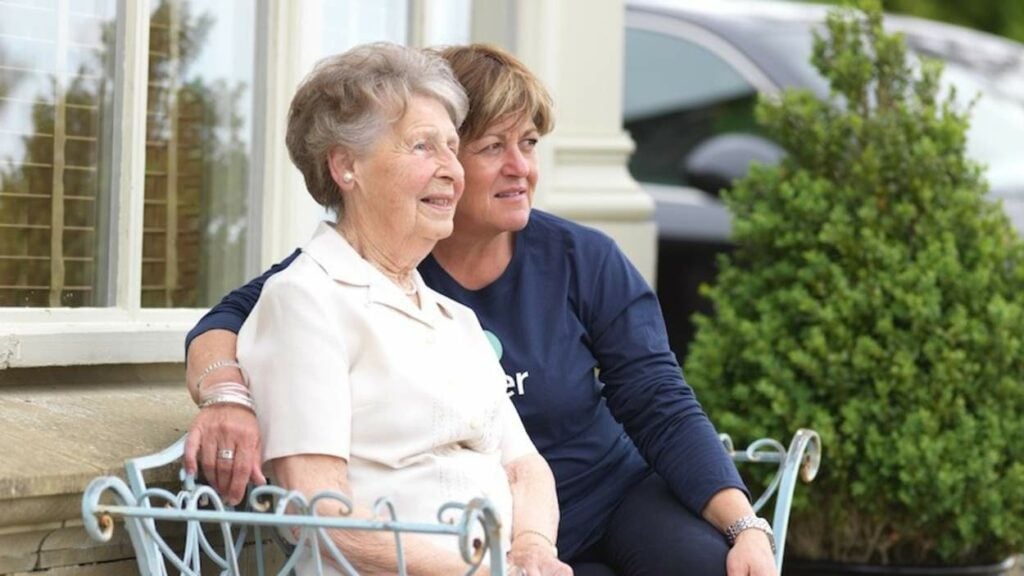 ---
Cyber Safety
Of course the internet may not be appropriate for every older person to use and will depend on capabilities, especially where people are experiencing memory or cognitive problems such as dementia and may find retaining digital skills and things such as passwords difficult.
For those that can use it, employing suitable privacy settings on the computer and on platforms and giving older users a clear understanding of what not to to share online – such as bank account details and home address – is vital. Having a live-in carer can also provide discreet monitoring of online behavior, as well as a handy support should the user become overwhelmed, concerned or need a little help with online practicalities.
Support and encouragement can demystify the internet for an older person – and could open up a whole new world to a relative with limited mobility or feelings of isolation. As Ida, a recent 92-year-old digital convert says: "I was reluctant to use the internet for a long time, my son persuaded me. Now I love it, I wish I had started earlier, it is so useful and enjoyable."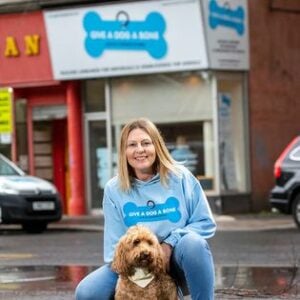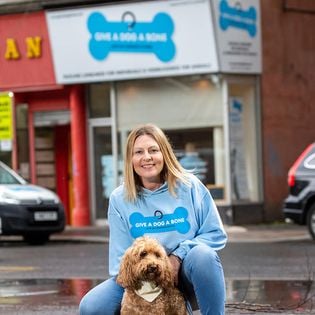 Give a Dog a Bone founder Louise Russell discusses her mission to provide companionship for elderly individuals through the love and comfort of pets. Learn more about her inspiring work to improve the lives of older people.
Read More »