Susann Keohane is the IBM Global Research Leader for the Aging Initiative, heading a worldwide community developing solutions and technology-enabled services for consumers in the 'longevity economy'. Her current research focus on Internet of Things sensor systems for elder care, applies advanced analytics and machine learning techniques to model a person's activities of daily living. In this way, technology can generate new insights that reduce risk and improve quality of life. We talked to Susann about the positive impact of emerging technologies on older people and their carers, the potential of artificial intelligence in the ageing space – and how we now live in an environment of information.
What is the Strategic Initiative on Aging and why has IBM made ageing a focus?
At IBM, we have a research group focused on making technology accessible to people with disabilities, and the aging research strategic initiative developed out of this group, as a logical extension. Ageing is the changing of functional ability over time – and the question is how can we start to have technology understand the individual and their needs as they change? And then how can we provide solutions and services to help?
For something to be important to IBM, there has to be a societal and a business impact, and it has to be big – IBM likes hard problems to solve! And if you look at the ageing demographics and the trend of ageing, this is one of the biggest emerging challenges – there are more people over 65 in the US than under five for the first time in history, and 1 in 4 people in Japan are over 65. In China, the population is ageing at the same rate as the US, but it had a one-child policy for a long time, so who is going to care for this growing ageing demographic?
A lot of focus now is on millennials, and the ageing demographic is almost left behind by technology, so how can we bridge that gap for a group that doesn't necessarily always adopt it? How can we eliminate that barrier and help them realise the value of bringing technology into their home, to reduce risk and potentially keep them independent longer?
Are there differences in the way that technology might be used now and in the future for and by older generations?
The generation coming up is an ageing demographic "in training", and we understand that technology will grow with us, but many of today's elders don't use an iPad or a cellphone – although you can't make assumptions, as some are very tech savvy. However, the elders of today are not the elders of tomorrow.
One question then is how can we begin to incorporate technology into their environment, so they don't even necessarily have to interact with it? We call this the Internet of 'Caring' Things – involving technology such as sensors, which can learn behaviours and notice changes over time that could potentially minimise risk or proactively alert someone before an issue arises.
Of course, the person in the home can interact with it too if they want to – although it might be something that might be more of interest to 'young elders'. We all have a curiosity about the data that comes out of our daily life – that's why people love exercise trackers at the moment, for example. And as our homes start to change from analogue to digital, as we bring in new appliances, there will be more and more data points to collect information.
You founded and run the IBM Aging-in-Place research lab – what role does this play in developing solutions?
At our 'Aging in Place' environment in Austin, Texas, we get to test out all of our technologies before we deploy them. In this research lab, we can experiment and shape what we want to deliver.
Right now we are working on a project I love with a US care provider in Oregon where we have set up 20 nursing facility rooms in which we're trying all sorts of sensors, from accelerometers that measure changes in speed on doors and bed handrails to motion detection in the bathrooms.
We also have five 'independent living' rooms for healthy older people with whom we don't expect to see an incident. What's beautiful though, is that through the monitoring we can start to learn their patterns.
For example, one study participant showered twice a day like clockwork – you could consider that in terms of propensity for urinary tract infections (UTIs), for example. Showering every day and toileting every 2-3 hours is what doctors recommend to reduce risk for this – so if next month he suddenly stops showering that's a problem – and you can alert someone.
Understanding toileting behaviour and routines aren't just about diagnosing incontinence or dehydration; it's about making connections from certain behaviours to an increased risk of developing afflictions, such as UTIs. Early detection may help to reduce hospital visits significantly.
Can artificial intelligence (AI) 'learn' to detect risk or decline through these patterns?
In one of our first pilot projects, we put sensors in a house where an 87-year-old lived and started to monitor and train the data to understand the toileting pattern. With data, there is the 'real time' – what's happening now – and then there is the predictive aspect.
If you know what you expect to happen because they shower every day at 8:30, then using AI you can say with accuracy that if it doesn't happen at this time, it might be good to alert someone. This is a very simple example, and there are many more complex applications – but in essence, training the data in this way means you can potentially start to predict decline over time.
What is the biggest trend in technology and care?
With technologies at the moment, the 'one-sensor, one-rule' alert is common. If a person falls, for example, they press the physical button, the alert happens, and that's the rule. However, we can begin to do something a little less intrusive now, and also better learn the false positives and false negatives.
The challenge in care is that you don't want to be overrun with alerts – you don't want to be told of every activity that happens. What you really want to know is mom ok? And that's a higher level question that we're hoping to answer with new technologies. There are just so many exciting things on the horizon of what we can do.
The other trend that you can't escape is that our analogue homes are becoming digital – every new device is connected, and all of these data points are about us. The question is how I do I use this data for me so that I can improve my health or happiness?
What unique perspectives can IBM bring to the ageing-in-place space?
What I think IBM brings to the table are scale and security – you see a lot of startups in this space – but they just don't have the history that IBM has. The security and privacy in our cloud infrastructure is really a value-add, and you know IBM is going to be around a year from now: startups might have great devices or analytics, but they can't offer the full solution as we can. That's why we're always looking to partner and work with new players in this space.
When we look at bigger entities such as countries, I think they see the value of anchor companies like IBM – but we will also work with startups, putting their data in our cloud – and helping to fuse all that data together to derive a higher level of insight.
How can emerging technologies help carers?
When people are in a caring role they're often not alone – you may have siblings that negotiate the care of parents, for example, and this can be quite an emotional thing. One will say, "I think mom is fine," but the other will disagree.
An unhealthy dialogue can then develop that is only based on people's assumptions or emotions. What often happens is that the fear of what might happen takes over – and how you would know if something did happen.
---
If we can provide insight through data and say this is where we see challenges happening, then there can be a bit more logic to these discussions. Technology might be able to alert you that mom is, say, struggling with bathing, so you can hire someone to assist her. She can then potentially stay in her home longer.
If you remove someone from their home too soon, you've taken away their independence, but if you leave it too late, then something catastrophic could happen. This emerging technology and understanding of how someone is managing their ageing in place could take a lot of that pressure off the informal care providers.
You were also involved in developing the IBM Multi-purpose Eldercare Robot Assistant (IBM-MERA) – what is the potential for robotic technology in the ageing space?
Everyone loves robots – and they're obsessed with them! Embodied cognition, like a robot, takes many shapes and forms, ours was more humanoid, and we put technology on it that could perform analytics using the camera in its eye.
Through this, it looked at slight skin colourations to pick up on heart rate variation. You could also have a conversation about your health with it – the robot could say, "I see your heart rate is accelerated, would you like some tips to lower it?" for example.
The project was fun, but I think the movie industry has set the expectations so high about what a robot should be – and I don't think the technology is quite there yet. I'm not a roboticist, but at this point, I don't see robots like that scaling – they're very expensive.
We also realise that not everyone is quite ready for a robot inside their homes. We have taken what we have learned from working with IBM MERA, though, and are bringing it to those in later life through instrumented, ambient-assisted living coupled with analytics and machine learning.
Further Information
For more information about the IBM Strategic Initiative on Aging, take a look their website.
IBM Research team collaborated with Rice University to build an IBM Multi-Purpose Eldercare Robot Assistant (IBM MERA). Learn more about the project here.
IBM also teamed with the University of California San Diego to enhance the quality of life for the elderly utilising artificial intelligence. Learn more about this project here.
For more information about Elder or to discuss whether private live-in care is right for you and your family, please contact one of our friendly expert care advisors who will be happy to answer any questions you may have.
Related Features
David Prendergast Explores the Potential of Technologies to Revolutionise Later Life
David Prendergast is a social anthropologist based at Intel and author of 'Aging and the Digital Life Course.' This collection of essays was awarded 2016 CHOICE 'Outstanding Academic Title' by the American Library Association and described by the Huffington Post as 'one of the two most fascinating books on aging in the 21st Century'. We talked to him about the potential of technologies to create new forms of community, support caregivers and revolutionise the way that later life is lived.
Charlotte Burrows, Design Council Social Innovation Programme Manager
The Transform Ageing programme, funded by the Big Lottery Fund, is a pioneering community and design-led programme delivered through a partnership led by the Design Council that aims to improve people's experience of ageing. It brings together people in later life, social entrepreneurs and health and social care leaders to define, develop and deliver new solutions to the wants and needs of older people. We talked to Charlotte Burrows, Design Council Social Innovation Programme Manager about how this innovative approach could help create a more positive culture and perception of later life.
Dr George Leeson, Director of Oxford Institute of Population Ageing, on Why Age is Just a Number
Dr George Leeson is Director of the Oxford Institute of Population Ageing, a multi-disciplinary research facility within the University of Oxford. With a particular focus on demography – statistics that illustrate the changing structure of human populations – the Institute researches the implications of the world's increasingly ageing populations. We talked to Dr Leeson about humanity's achievements in longevity, why we need to redefine what old age is – and the challenges we must all rise to in order to create a sustainable society for the future.
Dhruv Sharma: Mitigating Later Life Loneliness Through Radical Innovation & Digital Technologies
Dhruv Sharma is a Senior Innovation Associate at Newcastle University's National Innovation Centre for Ageing (NICA), an initiative that brings together academics and businesses to share knowledge relevant to developing innovative products and services for older adults. Dhruv is currently researching the role of radical innovation and digital technologies in mitigating later life loneliness and social isolation as part of his PhD at the HighWire Centre for Doctoral Training, Lancaster University. We talk to him about his two strands of work in the ageing space, and how they can contribute to solutions for important later life issues in society.
Ageing Well: Creating an Age Friendly UK with the Beth Johnson Foundation
Lynne Wealleans from the Beth Johnson Foundation talks about the need to give people a voice in challenging times, how "ageing well" is a personal definition and the power of making a real difference at community level.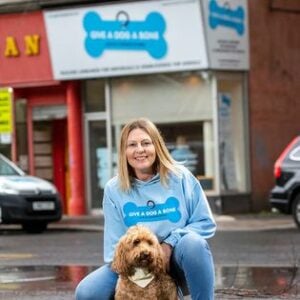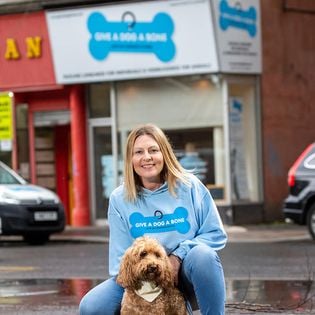 Give a Dog a Bone founder Louise Russell discusses her mission to provide companionship for elderly individuals through the love and comfort of pets. Learn more about her inspiring work to improve the lives of older people.
Read More »