Going for a walk is one of life's simplest pleasures. Good for body, mind and spirit, walking helps us to keep enjoying life and feel part of our local community. Yet this everyday activity can be problematic with dementia, and may at times put those living with it in real danger.
One Oxford University study estimated that up to 40 percent of individuals diagnosed with dementia will get 'lost' outside of their home during the course of the condition – and the Metropolitan Police Service – which launched a "Safer Walking Campaign" in May for those with dementia – investigates around 44,000 missing person cases each year, a significant number of which are said to be dementia-related. Thankfully, the majority of missing people are found and returned to their families within a day, safe and well.
Memory and cognition problems can mean that someone with dementia may become disorientated or confused for a period of time, even in familiar places – and they may also not remember their name or address in order to help others aid them to get home.
They may have left home with a purpose, such as to go shopping – in the early stages of dementia – and not be able to get back, or they may just have "wandered off", causing real distress to carers that then try to find them.
Those who display this wandering behaviour called 'wander walkers', yet dementia-driven walking often does have a purpose. The person is usually walking because they're bored or need to relieve their discomfort. They have a destination in mind, yet may simply forget where it is and/or how to get home.
Regardless of the strength of their intention, it doesn't reduce the risk of a loved one becoming frightened, lost or confronted with a dangerous situation.
Three years ago former Blue Peter TV presenter, the late John Noakes went missing from his Mallorca home for 10 hours in 35C heat, sparking an intensive land and air search. He was found lying dehydrated in a field. John had Alzheimer's.
Wandering seems to get worse further into the condition, specifically the mid stages. "As a person's dementia progresses, they may become more confused, which can lead to them getting lost or disorientated even in familiar surroundings", confirms Chief Executive of the Alzheimer's Society, Jeremy Hughes.
Often responses are to confine a loved one to their home, or to move them into a care home. Happily, though, there is a growing field of gentler technology-led options. Collectively known as assistive, or 'safer walking technology', specialist gadgets now offer simple and successful ways of knowing exactly where your loved one is.
These trackers use a combination of satellite and phone signals to give an accurate location. Most work by sending you text message alerts, or through a smartphone app or website.
There are two main types. One is an alarm system that alerts carers when an individual has moved outside a set boundary around the home (not unlike a door alarm that alerts you when a door's been opened). The second locates a person at any time or place, meaning you will always know where they are.
As empowering as this is for carers, questions have been raised about the ethics of tracking someone who is living with dementia. The best-case scenario is, arguably, that in which the loved one fully understands the implications to them of being tracked, and agrees to it.
Individuals in the early stages of dementia are likely to be well aware that you worry about their safety, especially when they go out. They may be glad to wear a tracking device if it means you feel less stressed. However, a common scenario is that the person at most risk of wandering and getting lost has a diminished capacity to make decisions, something that is still somewhat of a controversial topic.
"The use of safer walking technology is not a substitute for good care and the right level of support, says Metropolitan Police Chief Superintendent, Steve Wallace. "There must also be a balance between protecting your loved ones from potential harm, and not interfering with their human rights or rights to privacy.
As well as offering peace of mind these products assist the police and other agencies to locate lost individuals. The use of this technology may also increase independence, allowing an individual more freedom, and reduce the need for more restrictive measures, such as locking doors."
Knowing that you know where they are, and that they can be helped to get home, could prove just the boost some people need. In particular, those who have become worried about leaving the house by themselves on learning that they've been diagnosed with dementia.
For those able to offer consent, its arguable that wearing a tracking device increases a person's liberty and the amount of exercise they do, which has a direct effect on how good they feel.
Another potential crucial benefit is that it boosts their chances of being able to continue living at home, with family or with a live-in caregiver – without doubt the preferable option – and not face being moved to an institution where they can be surveilled 24/7.
Reducing the risks
Make sure your loved one has some identification on them, sewn into their clothing or stuck onto their phone, for example.
Sensitively tell trusted local shopkeepers and neighbours about your loved one's dementia, and give them your contact details – they may be willing to be an extra pair of caring eyes.
If they're set on leaving the house, do your best not to try to stop them and cause upset. Instead join them for a bit of the way, giving you time to divert their attention and head home.
ATDementia has lots of information on, and sells, assistive technology.
The University of Southampton has been conducting a unique research project into the effectiveness and acceptability of using GPS technologies to promote safer walking for people with dementia.
Current top options in wearable assistive technology include small, portable, water-resistant devices and come in a range of prices. Most come with the extra support of a specialist call centre – ideal for times when you can't be contacted or drop everything to go find your loved one and whether they're likely to be safe or at risk.
Probably the most discreet option, because you can't see it. The GPS SmartSole fits in a shoe, and only tracks your loved one when they leave a pre-defined 'safe zone' such as the street outside their home. Comes in medium (UK size 4 to 9) and large (size 10 to 14), and can be trimmed to fit the shoe. Available from £249.99.
2) Personal Alarm & GPS Tracker
This monitors your loved one's location anytime and sends specific location alerts. It also lets them reach their emergency contacts by pressing the SOS button, and you to call them at any time. It will also alert you if they fall. £184.99
One of the simplest trackers on the market, this hit-proof (it can't be accidentally switched off) pendant works straight out of the box and has a week-long battery life. Download the app, press once to link to your loved one, press once more to locate and you're done. £99, available on Amazon.
An SOS button lets them call you instantly, you see where they are; they're no longer missing. You can request the phone's GPS location at anytime for instant peace of mind. £140.
This award-winning fitness-device lookalike wristband lives on the dock at home, and must be worn when out and about. It allows the wearer to call a 24/7 alarm monitoring centre for direct human help. It then checks their location and calls you to let you know something's happened. You can rent one for £10 a week, or own one for £249, plus £5 a week.
Small and light, with no confusing lights or buttons, it fits easily in a pocket or handbag, and can even be worn as a pendant. Carers can check the user's location on Mindme's website, and in an emergency the company's response centre will locate your loved one and help organise somebody to collect them. It costs £85, plus £16.50 per month for the Response Centre. Calls and texts are free.
Finding the right tool to best meet your loved one's needs can take time, as well as an element of trial and error. In the end, you may find that even the simplest gadget can make a world of difference to the quality of life of your loved one – and you. Yet no technology can completely protect anyone. And naturally no device will ever surpass the power of excellent care and the right level of support.
Related Features
Eight Great Dementia Products That Can Make Life Easier
A diagnosis of dementia means finding new, adapted and often innovative ways to support everyday living. We list some of the challenges faced by those living with dementia – and some great products, from low-key to high-tech, that can help.
A Guide to Dementia-Friendly Days Out
How do you ensure a trip out with an elderly family member is enjoyable for everyone? We look at the challenges – and solutions for the perfect day out together
Finding Meaning in Memory: The Power of Reminiscence Therapy
Accessing long-term memories through reminiscence can be a way of connecting a person with dementia with wellbeing – and a bridge to communication for carers.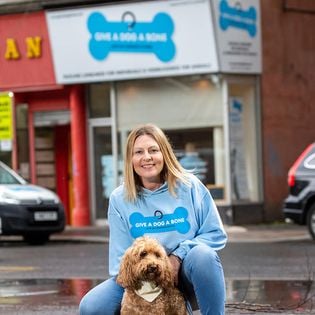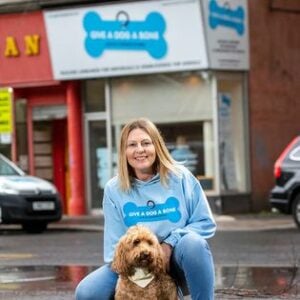 Give a Dog a Bone founder Louise Russell discusses her mission to provide companionship for elderly individuals through the love and comfort of pets. Learn more about her inspiring work to improve the lives of older people.
Read More »