The phone rings, but no one answers. Should you be worried? Or has your elderly relative just popped to the shops? In the past, there was no way to find out other than by visiting – not always easy for the sandwich generation or those living in a different location. Now, using smart monitoring to determine a loved one's routines, the Howz app can alert families to changes that might indicate a problem. The idea, says co-founder Louise Rogerson, is providing peace of mind – as well as flagging up issues long before they become a crisis. We talked to her about the potential of this technology to help people maintain their independence for longer.
Why was Howz created and what was the aim?
I'm a physiotherapist, specialising in people in older people and those with neurological conditions. While working as a commissioner for Manchester health services I realised there was a significant mismatch between what I could see in the data, and who I was treating clinically. I could see that people who needed help were struggling on, and weren't always appearing in the health service data until they were in A&E with a crisis.
I felt there had to be a way of knowing sooner if something was wrong so we could deal with it. Jonathan Burr, my co-founder, had an energy efficiency sensor in his house and had started to see that you could learn his routine off it – and we soon realised this could provide a cost-effective answer.
We tested the system by putting motion sensors, door sensors and a smart plug into a few homes and within the first few weeks it picked up on somebody getting up a lot later than usual – they had a bad chest infection that they hadn't been to doctors about.
When I go to see someone clinically I ask, 'How are you doing?' – which really means, "are you able to do your daily routine?" If they aren't then that's a warning sign and that's when I would see what was happening with this person. Effectively we've developed technology that is able to find that information out before it gets to that point.
What technology do you use and how long does it take to discern a pattern from the data?
We use off-the-shelf sensors, at the moment – the motion sensor covers temperature and light and the door sensor also covers temperature. The smart plug picks up electricity usage, so when you put the kettle on, for example.
The system is self-install, and works straight out of the box, which was important to us. After seven full days of use we can normally define a routine for an individual through machine learning analytics. We are then able to set the alert system based on that routine.
If we find the person doesn't have a routine, we'll contact the system's owner and tell them this. In one case, for example, a client was up all hours, with no discernible rest period. Her family had no idea of this – they had actually had CCTV fitted in the house, but it hadn't picked this up because she wasn't in the rooms where the cameras were.
How do you determine when and where to set alerts?
Our set of AI analytics pick up where change is occurring – such as when a person has gone from a rest period to an active period. Through this data you get a distinction which then basically describes their pattern over 24 hours. As a clinician, I've defined what matters for the human. So, the time that the day ends, and the time that the day starts are very important – rest and the start of the day being roughly about the same time are part of a healthy routine.
A lot of systems set alerts by sensor, but that doesn't allow for variation in routine. We also measure how variable somebody is in their routine – to include the flexibility of a little lie in every now and then.
What we look for is people who will be up by, say 9.30am, on 29 days out 30. If they aren't, then someone will get an alert to say there was no activity that morning. It could mean they are unwell or perhaps they had a terrible night. Either way, a quick phone call is normally a nice thing to receive in that case. From that point on, we will look for low activity during the day – asking how many hours is it reasonable for there to be no activity in that property – and set the alert accordingly.
The use of this technology isn't just about people on their own though – there are many 70 or 80-year-old carers in the UK now. We have a family where the mum has dementia and the dad is the carer, and they put a sensor in the kitchen to look after dad – because if that routine is okay then he's okay – and if he's okay then she's okay.
Caring also isolates many older people, who can't get out of the house much. With the Howz system they could pop to the shops, because they don't have to worry about their spouse – or conversely if it's clear they themselves haven't been out in a week, you can plan to pop in and see them.
Is monitoring technology liberating or intrusive?
I think the perception of monitoring is that it is intrusive – even the word feels intrusive. I think the language of it is challenging and there isn't really a good word to replace 'monitoring' yet. A lot of the original sensor technologies, had a sensor in every room in the house and tracked which room you go into. That is a very different setup to what we're doing, which is just looking for changes in routine and taking it from there.
When we did our first trial with stroke survivors one man was a bit bothered at first about the idea of his personal habits being shared with his family. When he looked at the system though, he realised that they didn't know his habits from the sensors, they just knew there was movement in the hallway or front room. All that matters is that someone is moving regularly from space to space.
Are technology solutions the most effective way to help someone to maintain independence?
A lot of people in this space have technology and then try to make it fit the problem. We started with the person first, looking at what's useful and how it's going to work best for them. Then we made the technology fit.
Technology is effective in enabling people to do what they need to do – it's not going to replace visits; it's just added peace of mind. A good example is my auntie, who is on the system. This week I rang her and there was no answer, which would usually make me concerned. I checked Howz and the door had closed as she had gone out for the day. I could see that so I didn't worry. Later I checked she got in and was safe – and again I didn't need to worry or ring her.
My dad says that his conversations with his sister are now things like, "How's the garden?" not "Have you eaten?" It's the same with health services. Clinicians want to spend time with the people who really need it, rather than routinely visiting 20 people. With this kind of monitoring you can say, "I'm going to spend half an hour where it's really needed, because I don't have to fit in 19 other visits, as I can see they are all right".
How can you use data to track long-term changes in people's conditions?
You'll sometimes see a general reduction in activity during the day – and that is normally a sign of change for someone. Knowing this early can enable a family to have a conversation and ask, "is everything all right?" and then take action. As a physiotherapist I've actually seen a welcome increase in activity in some patients – so it's not all about decline. For the health service though this kind of thing is critical, because if you could spot trouble earlier, and put a service in for that person at that point, rather than after A&E, their outcomes will be better.
How can the product be adapted for those living with dementia?
Generally, when you've got cognitive impairment, you need more sensors because the risks are higher when someone's not behaving logically and we're working with the University of Surrey and Surrey and Borders NHS partnership on the development of algorithms that will detect things such as agitation for people with dementia. My idea is that eventually you could have a setup designed for people with dementia, with slightly different alert settings for them.
What is your vision for Howz?
I'd like to get Howz to a point where people think, "Well, why wouldn't you have this?" I think that having a system with a real understanding of what kind of data is going to help people to make decisions is important – as opposed to a system that just alerts them to everything.It's got to be about what we call 'actionable insights'. If I can't do anything about what you're telling me, I don't want to worry. So, while it's good to know if someone has fallen, for example, at that point, I just have to get in the health services to make sure that they're alright. Whereas, if I had noticed early on they weren't going out as much as they used to I could put balancing exercises in as part of effective preventative measures.
This interview was part of a series brought to you by Elder, the company who can take care of all your loved one's live-in care costs. Whether you are looking for a live-in carer in London or require assistance in another part of the country, Elder will ensure that all of your care needs are taken care of.

Howz provides non-intrusive home monitoring systems, to promote and support independence. 
Their remote monitoring technology builds a round-the-clock view of behaviour and can identify indicators that a person may need medical support. 
Read our latest interviews
Browse our latest interviews, and research on elderly living, from leading national experts.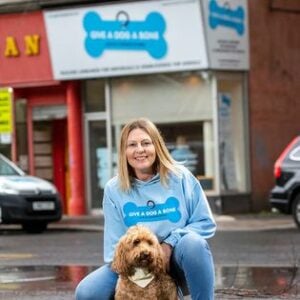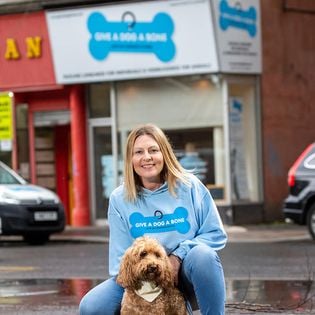 Give a Dog a Bone founder Louise Russell discusses her mission to provide companionship for elderly individuals through the love and comfort of pets. Learn more about her inspiring work to improve the lives of older people.
Read More »