The Smart Ageing Prize aims to inspire innovation in the ageing space – this year looking at overcoming the problems of social isolation through digital technologies. Run by Innovation foundation Nesta's Challenge Prize Centre and The Active and Assistive Living (AAL) Programme, the prize is open to all – from SMEs and student groups to entrepreneurs and organisations. And with 95 entries for the 2018 prize from around the world, its central core is to encourage diversity leading to new solutions and greater awareness. We talked to Constance Agyeman, Head of International Development and Communities at Nesta's Challenge Prize Centre, about the benefits of the challenge prize model and what kind of fresh energy it can bring to the issues and opportunities of an ageing population.
What is the Smart Ageing Prize and what is the idea behind it?
The Active and Assistive Living Programme (AAL) runs a series of products and services that look into research around supporting ageing across Europe and we have worked with them previously on a smart ageing prize a couple of years ago. They were very interested in using the prize model as an alternative method to try and encourage more innovation and reach a broader community of people to support some of the challenges they were seeing in the ageing space.
We first ran the prize with AAL in 2015/16 with a focus on ICT solutions for access and healthy ageing. Initially, it was really about AAL understanding whether the methodology worked for them, helping to achieve the objectives in terms of reaching new innovators and approaching funding in a different way.
For the latest Smart Ageing Prize, AAL was interested in the effects of social isolation on ageing communities around Europe and what could be done there in a positive, life-enhancing way. A lot of the time when we're looking at social isolation it's from a deficit model and what AAL was asking was, "how can you use technology to enhance the way that ageing populations can interact with their communities, friends and families?"
Primarily the prize is about AAL trying to reach new innovators that don't usually engage with their programmes generally. They have a lot of research institutes and other bodies, so they're looking for more community-based ideas or to attract people that wouldn't normally be applying for the funding they have available so they can broaden the range of innovation.
We had 95 submissions for this year's Smart Ageing Prize from around the world. The prize's judges come from a range of different communities including representation from the European Commission, academics, investors, nurses and other people on the frontline of caring. There is a broad variety of networks and perspectives – so we can really discuss the viability of the product from all angles.
What does a "Challenge Prize" model bring to innovation in this space?
It is about tapping into those "unusual suspects" and opening up the challenge. A lot of funding streams out there have very set ways of approaching a problem and what they'll get are the same types of organisations coming forward with the same types of solutions – and these are usually larger organisations that are well versed in seeking funding through the mechanisms that are there.
A challenge prize methodology throws out the challenge to all – we don't mind where the solution comes from, we just want you to be able to address the challenge, and the more diverse the solutions are, the better for us.
It's very much an 'open, low barrier to entry' process – in that we're not trying to scare off people who might think, "well we're a small community group or small NGO or even a student group and we've got an idea but we haven't had an opportunity to be able to do this" or "we've got the technology or development experience and we'd like to apply it to this particular problem".
It also allows us to open the dialogue around the issue because the prize is as much a communications campaign as anything. The more people that are talking about the issue and understanding it, the more we're likely to have solutions that are appropriate for that.
As Nesta's Challenge Prize Centre, we are here to promote the use of this model in terms of supporting organisations to think about alternative ways to address the issues they're trying to tackle.
What benefits do innovators get from being shortlisted?
The prize is about providing a support mechanism, not just about giving out funds and leaving innovators to it. The process takes them through a journey where they get, in this instance, business development, coaching around ageing issues and support around marketing and commercialising their product.
We're trying to build their confidence and awareness of what it means to get their product to market in an 18-month timeframe – which is one of the stipulations of entry. And that also involves building networks, because we know that the more people you know in the space you're working in – the more connection you have to manufacturers, technologists and ageing networks – the more you're going to be able to build your awareness, knowledge and capabilities.
Are the prize finalists competing against the issue rather than each other ultimately?
We always talk about it not being about the winning entries in the end; it's just as important that all the finalists have been on a journey that supported them and has provided them with a profile as a finalist and that gives them a bit more credibility in terms of the networks and meetings they are in and any investors they might speak to.
The peer network is important too and that's why with all our competition prize models we bring the competitors together to make some traction against the issue. They all have different ways of dealing with this, and different communities to take it back to, therefore there is strength in the network and the community it builds.
It's just as important that all the finalists understand the landscape a bit better, not just the winners, and they can tap into the opportunities that are available to them all. We want them all to succeed because we are considerate of the issue and know that it is not going to be fixed with just one solution.
How do you get awareness out about the prize and attract diverse innovators to it?
As part of our prize process, we do a lot of initial scoping to find out who the innovators might be that have solutions in this area and what kind of skill sets they have – rather than focus on people who are already working in that space. We do that through social media, events and by drawing on as many networks as possible.
In this instance, we knew we were looking for answers in technology so we talked to developers, students, people working with ageing communities and even gaming communities. We want to try and attract as much diversity as possible to explore where solutions might come from and amplify the message as much as possible.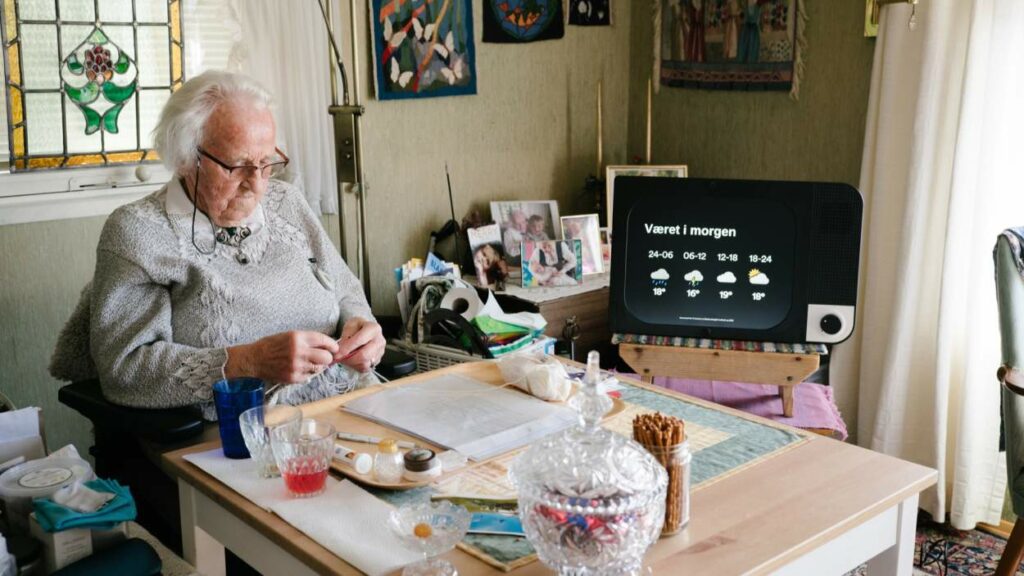 Why do you think the 2018 Smart Ageing Prize winner KOMP was the eventual frontrunner?
I think KOMP's winning strength was its simplicity. A lot of technologies can become overly complex and that puts off an ageing community. KOMP is a one-button computing system that helps people to connect with family and friends in a really simple way.
It enables people to be able to visually reference each other – and while there is an element of understanding that we would prefer an ageing community that is more socially active, that's not possible for everybody, Therefore, having an opportunity to make that connection from a home base was an important factor.
The process of co-creating products with the community is crucial too. We want to know through the development of their product that innovators have been working closely and meaningfully with the ageing community and it's something we ask them on their application. Part of the eventual judgement is made on how much they have worked with the community and really taken on board how they respond to their product and ideas – and the feedback KOMP got was really positive from that standpoint.
What outcome would you like to see ultimately as a result of the Smart Ageing Prize?
I would like to see products out there in the market that are being used by the older population, being enjoyed and are making a real difference in their lives. I would like to see products really enhancing their social outlook and the way in which they can connect with other communities.
We want to support projects that have sustainability and can really make their place in the market with potential for growth, not just those who will need to rely on grant funding in perpetuity. This will only happen with innovation and if older generations or communities support them and really buy into those products. Then they will find their place – and provide real value – to the communities they are trying to serve.
This interview was part of a series brought to you by Elder. Whether you are looking for live-in care in London or require assistance in another part of the country, Elder will ensure that all of your care needs are taken care of. 
To find out more about the work of Nesta's Challenge Prize Centre log on to the website HERE.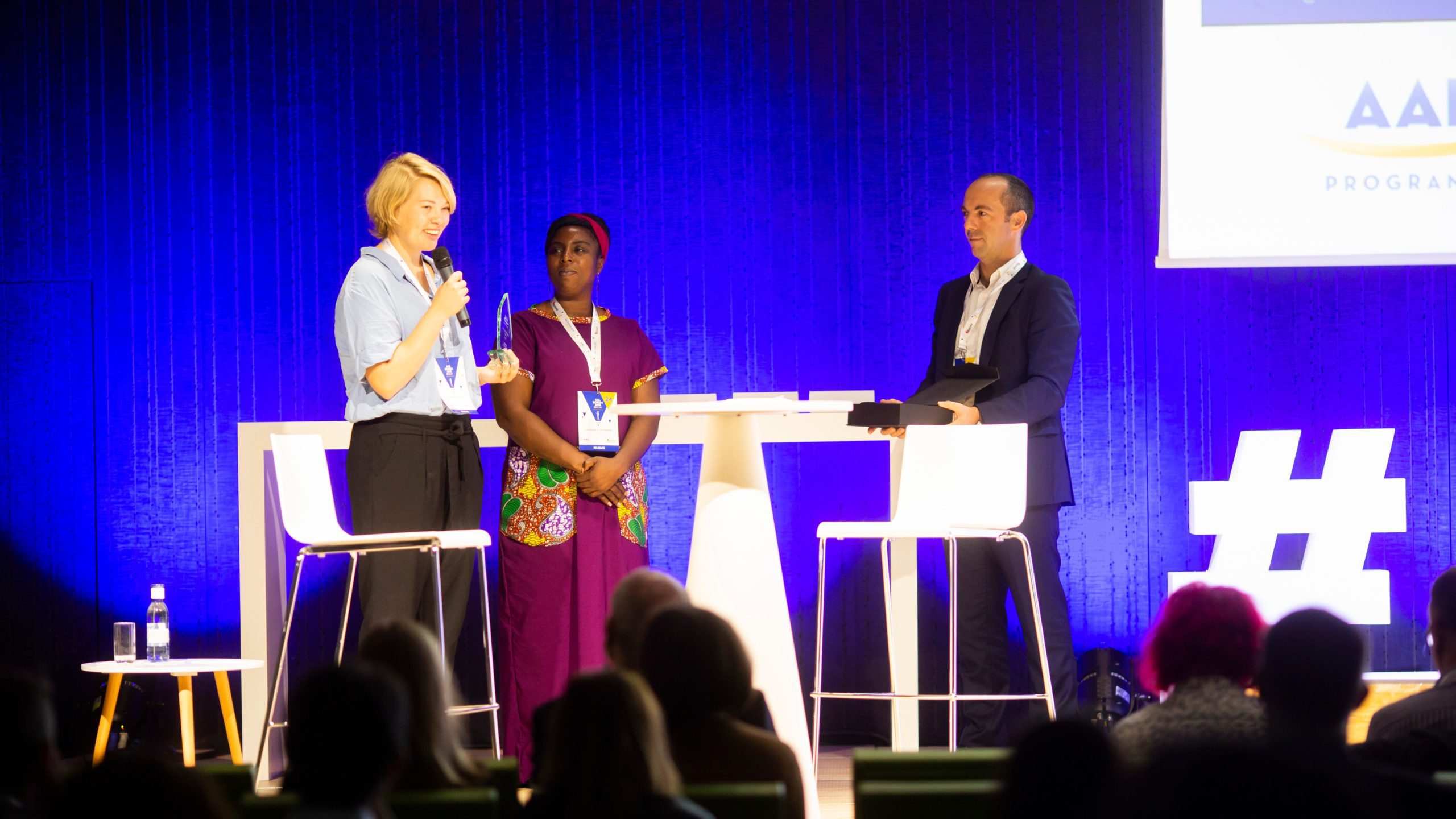 Read our latest interviews
Browse our latest interviews, and research on elderly living, from leading national experts.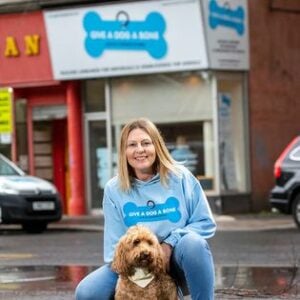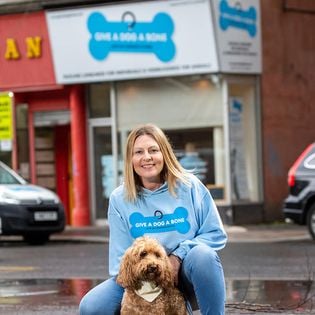 Give a Dog a Bone founder Louise Russell discusses her mission to provide companionship for elderly individuals through the love and comfort of pets. Learn more about her inspiring work to improve the lives of older people.
Read More »