With a population living longer than ever before there is a growing group of people who are becoming what is known as 'Sandwich Carers'.
With a population living longer than ever before and more people starting families later in life, there is a growing group of people caring for their children and their parents at the same time, known as 'Sandwich Carers'.
Juggling multiple caring responsibilities can increase stress, exhaustion, and even cause periods of ill health, yet many sandwich carers are unsure where to turn to for help.
Chances are 'Sandwich Carer' is a term you have possibly never heard of, but it perfectly illustrates the lives many people in their 40's and 50's are leading as they juggle caring responsibilities at both ends of the life course.
These individuals are the filling in a sandwich of caring that pulls them in numerous different directions, from doing the daily school run to attending hospital appointments with ageing parents or grandparents.
The challenges of caring at both end of the life course
The difficulties associated with singular caring responsibilities are well-documented. Multiple caring responsibilities are so much more than the multitasking exercise they are often dismissed as.
"Sandwich carers tell me they feel stressed and exhausted, frequently unwell, and dismiss their own wellbeing as something they feel they may never get back"
The deluge of information myself and my partner were provided with when we had our daughter is testimony to the life-change that starting a family brings, while from my own personal experience of my dad's 19 years with vascular dementia, I know only too well how caring for a parent with a long-term and ultimately terminal condition turns your world upside down. I struggle to comprehend how you would manage to do both, simultaneously."
What about your career?
With the drive to encourage parents to go back to work after having children, sandwich carers struggle more than most parents to maintain their employment status.
Employees who meet the criteria can ask their employer for flexible working, but there is no guarantee of getting it. If you don't meet the criteria, or you're self-employed, you may feel extremely isolated in the workplace.
The impact caring can have a career
84% of employees feel more stressed due to their carer responsibilities with 50% of these people stating they have felt depressed as a result*
70% of people are likely to scale back their careers in order to provide care**
Women are more likely to experience the impacts of the 'sandwich generation', and 400% more likely to give up work to provide care. **
Coping with distance
To add insult to injury, many sandwich carers are also distance carers, torn between their life with their children at home and the needs of ageing parents or grandparents who are potentially miles, or even continents, away. With few modern multigenerational housing options, hopes of trying to marry up the two are usually futile.
How can you help yourself?
Identification – First and foremost, identifying yourself as a carer is vital. Carers are entitled to assessments under the Care Act, and telling your GP about your caring responsibilities will help your doctor to support your health in challenging times.
Family and friends – If other people in your life can assist with caring responsibilities for older or younger members of the family, that may help to relieve some of the pressure you are feeling.
Employment – Although employers aren't legally obliged to give you flexible working conditions (only to consider your request), many employers may be prepared to be flexible if they understand the challenges you are facing, while some employers may have their own employee assistance schemes. Do your research to find out what is available.
Schools – If your child/children's school(s) know you have caring responsibilities for older relatives, they may be able to offer additional support to you and to your child/children. There may also be learning opportunities for your child/children's school(s) in the form of initiatives like Dementia Friends.
Technology – There are some great technology solutions to help support older people to remain independent and manage their day-to-day health. Many of these can link to your device(s) so you can monitor the health and wellbeing of your loved ones.
Legalities – If you are caring for ageing parents or grandparents, discuss Power of Attorney and Advance Care Planning with them to ensure their wishes are documented and you are able to fully advocate for them.
The Future – Be realistic in your expectations of yourself. Evaluate what you can take on, particularly if your children have their own health needs, you caring from a distance for older loved ones, or your parent/grandparent is living with dementia.
Having conversations about what the future might hold and making plans is much easier in a non-crisis situation. Consider all long-term care options, including live-in care. It can be a huge relief for a long-term sandwich carer to know that a qualified professional care worker is living with their older loved one, and helping to keep everyone in touch and reassured.
Sources of advice and support include: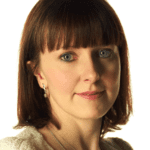 This article was written by Beth Britton, a campaigner and speaker specialising in issues affecting older people, health and social care and specifically dementia.
Read more later life articles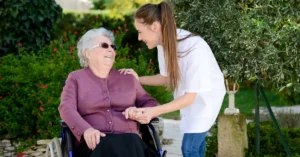 Post-operative care, also named convalescent care, is a crucial aspect of recovery following a surgical procedure. This specialised care is tailored to meet the unique
Read More »