The Alzheimer's Society's annual Dementia Awareness Week is a crucial chance to highlight the issue in society, help dispel myths and focus on the ways in which those with the disease can live well for longer. We talk to Vivienne Francis from the Alzheimer's Society about this year's event, its campaign for improved care provision and why the society is calling on the next Government to find a social care solution that works for those with dementia.
How important is Dementia Awareness Week and what is its aim?
Dementia Awareness Week is a pivotal point in the calendar for us to get across the message about the importance of dementia care. Of course, we want people to be aware all year round – and we will be building our United Against Dementia campaign to ensure that happens – but the week offers a good opportunity for us to get the key facts out there. Thousands of individuals, health professionals and organisations come together to use the week to ensure that anyone with a concern about dementia gets the information and support they need.
This year Dementia Awareness Week is the culmination of our mass communications campaign, United Against Dementia. We ran TV, print and digital advertising urging people to put their differences aside and to unite against dementia. Dementia is set to be the 21st century's biggest killer. Yet, many people do not get the care and support they need.
We need to ensure people see the size and scale of the issue – and act to ensure we beat it. Whether people donate, campaign or volunteer, they are all doing something to help build the growing movement for change. This year many more people than are hosting fundraising events during Dementia Awareness Week, showing the move to action, alongside the traditional awareness-raising events.
How are perceptions changing about dementia in society – and what still needs to change?
Things are moving forward. For instance, we saw a recent storyline about dementia in popular ITV1 soap Emmerdale, which reached so many people, and was very credibly handled. However, there is still some misunderstanding and stigma around dementia.
Here at Alzheimer's Society we have recently carried out a huge piece of research which explored public attitudes to dementia. Some of the interesting findings were that 40 per cent of people think that people with dementia can't play an equal part in society and 60 per cent of people worry that if they developed dementia no one would want to spend time with them.
Almost half (44 per cent) of people fear dementia more than any other condition and over half (56 per cent) say life would be over if they were diagnosed. Because public understanding is so poor, people with dementia often feel – and can be – misunderstood, marginalised and isolated. We need to do more, like the Emmerdale storyline, to put dementia into the mainstream. We now have almost 2m Dementia Friends, who have all signed up to understand more about dementia, and to take action. We are also creating dementia-friendly communities. Things can, and will, change.
What is the Alzheimer's Society focus at the moment?
We are campaigning around social care. This is an essential resource for people with dementia that they will almost certainly come to rely on, but it has been starved of funding for years by successive governments, meaning that people with dementia and their families are left enduring inadequate care, crippling costs and impossible choices. The next Government must find a social care solution that works, and ends the injustice people affected by dementia have long experienced.
Research is also underfunded and far behind where it should be – as an example, breast cancer charities receive eight times the amount of funding as dementia. That is why, despite dementia bring one of the top ten causes of death, we are still no closer to being able to prevent or cure it or even slow is progression down. This is so important when we know that dementia is only going to become more prevalent, with 1m people living with it by 2021 and 2m by 2051.
How can people help in raising awareness about Dementia?
We are urging everyone to unite against dementia. Becoming a Dementia Friend is a great way to learn more and to take action. We have both face to face and digital sessions, so people can get involved in their own way. Whether they do this, campaign, volunteer or fundraise they are doing their bit to build the movement, break down stigma and build awareness. We also have materials and a helpline available for anyone concerned about dementia so they can avail themselves of the facts.
This interview was part of a series brought to you by Elder. Whether you are looking for live-in care in London or require assistance in another part of the country, Elder will ensure that all of your care needs are taken care of.
Dementia Awareness Week ran from 15 to 21 May 2017 this year
To find out more about Dementia Awareness Week, becoming a Dementia Friend and the work that the Alzheimer's Society does look at the website www.alzheimers.org.uk
The Alzheimer's Society runs a helpline on 0300 222 1122 for anyone concerned about dementia.
Related Features
A Guide to Dementia-Friendly Days Out
How do you ensure a trip out with an elderly family member is enjoyable for everyone? We look at the challenges – and solutions for the perfect day out together
Exploring Creativity in Dementia Care: An Interview with Author John Killick
Poet and author John Killick has written seven books on dementia, including Dementia Positive, Communication and the Care of People with Dementia and Playfulness and Dementia.
Finding Meaning in Memory: The Power of Reminiscence Therapy
Accessing long-term memories through reminiscence can be a way of connecting a person with dementia with wellbeing – and a bridge to communication for carers.
Eight Great Dementia Products That Can Make Life Easier
A diagnosis of dementia means finding new, adapted and often innovative ways to support everyday living. We list some of the challenges faced by those living with dementia – and some great products, from low-key to high-tech, that can help.
Close Harmony: The Power of Music in Dementia
Research has shown that music and singing are incredibly beneficial to those with dementia, offering a way for them to move beyond the disease and an important channel of communication when others are challenged.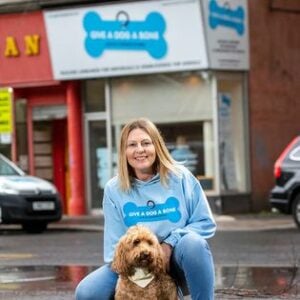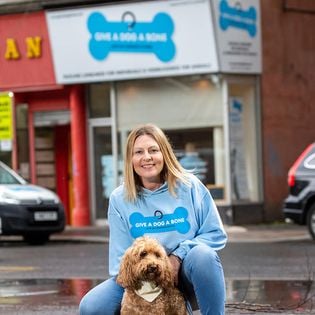 Give a Dog a Bone founder Louise Russell discusses her mission to provide companionship for elderly individuals through the love and comfort of pets. Learn more about her inspiring work to improve the lives of older people.
Read More »