Mary Gilhooly is Professor of Gerontology and Health Studies at Brunel University and conducted one of the first studies in the UK on family care of people with dementia. Her most recent research includes studies on financial elder abuse and posterior cortical atrophy, a rare form of dementia. We talked to her about ageing in society and why the issues associated with it are such a rich area of study.
What makes ageing so fascinating to study?
One of the things that are interesting about older people is 'variability'. There is a common view that all old people are the same, but in fact, all young people are the same. There's much less variability among them, regarding health status, cognitive functioning and socioeconomic status. Also, ageing is treated very differently in different countries.
Any psychologist is interested in variation, and you get so much of it when you study older people – which is why it's so difficult to ask questions like "what do old people want" and "what do they need?"
We have come a long way in the last 20 years, and we now talk about the 'young-old' and the 'old-old.' That's not ideal regarding the huge amount of variation we see, but it's better than the policy makers lumping everyone in together – you see it in these surveys where you have to tick an age-band box. When you get to 65+ there's just one box, but that group can span up to 40 years and 65-year-olds are very different from 95-year-olds.
I moved into the field of ageing in the late 1970s, and at the time many of my colleagues thought this was career suicide. Back then if you were going to make it big in psychology, you had to be studying memory, problem-solving or cognitive sciences.
I realised, though, looking at the demographic changes, that in 20 years' time the UK government was going to wake up and realise that there were important things they would have to address – and that I would be one of the few people that would know anything about this.
And it has taken a long time to get governments – around the world – to wake up and realise there are serious issues about the sustainability of pensions and around healthcare because of the rising costs, as well as opportunities to address too, like allowing people to work longer. So moving into gerontology was a wise career move for me!
One of your areas of study is financial elder abuse – why did you choose this research?
Financial elder abuse includes things like adult children with power of attorney extracting money from a parent's account when that money is supposed to be used for their welfare, or scams by strangers, neighbours or friends where money is extracted from older people. Basically it is any way of taking financial advantage of vulnerable people that don't quite fall into the theft category.
It is a much more complicated situation than, say, if someone breaks into a house and takes money. For example, if a mother knows her son is taking money out of her handbag, she might not want to report him because she doesn't want to destroy the relationship.
My research into this area started around ten years ago. A lot of people working in the field said that the cases of financial elder abuse coming to their attention were just the tip of the iceberg.
To me, as a gerontologist, this suggested that social and healthcare professionals were seeing the cues of financial elder abuse but were not doing anything. A lot of the research in the field is about prevalence, but I came at it from a different perspective – people are not intervening for some reason, and I wanted to study their decision making.
With funding from the ESRC and the Dawes Trust, we did a study looking at cases that had reached the Court of Protection and interviewed banking, health and social care professionals about cases they'd been involved in and what they saw as the 'cues' to financial abuse. We also looked at the barriers to them reporting their suspicions.
For healthcare professionals such as GPs, barriers were things like a situation where it would come to their attention that someone was being scammed, but the victims wouldn't want anything done about it – and they would have to abide by doctor-patient confidentiality.
Sometimes bank tellers would get suspicious but would feel they weren't in a position, due to the Data Protection Act, to take it any further. They often can't say or do much if an old lady appears with her son and suddenly takes a large amount of money out, unless they have strong evidence that the person lacks capacity.
But older people are allowed to spend their money foolishly – if you want to take £10K and give it to your son, there's not a lot a bank teller can do unless they suspect you are being coerced or not capable of making the decision.
One thing that emerged from the study that raises serious issues is that the mental capacity of the victim was regarded as a significant cue. However, we would want to detect financial abuse before people become mentally incapacitated. And it's precise because people are allowed to spend their own money foolishly that we can't interfere.
[B1] Capacity, even now, is often seen as an all or nothing thing. You either have it or you don't. But that's not the way it really works. Buying a fancy car at 89 with all your life savings when you're about to stop driving might be foolish – but is that evidence that you're mentally incapacitated? It's very complex and the more you research it, the more complex it gets.
You are also involved in study of a type of dementia called Posterior Cortical Atrophy (PCA) – what does this involve?
This study is an interdisciplinary collaborative project with people from some universities and led by Professor Sebastian Crutch at UCL. PCA is an early onset dementia – the most high-profile person to have had this condition being the author Terry Pratchett.
The main characteristic of PCA is that people with it have issues seeing. Our project is called 'Seeing What They See' – and it is actually not just about those with PCA but with people with what we call 'typical Alzheimer's.'
Further information
Take a look at Mary Gilhooly's profile on the British Society of Gerontology, for more information about her career in ageing and how it began.
I had never asked myself, "what do people with dementia see?" – it had never occurred to me, because as a psychologist your main concerns are thinking, problem-solving, memory or with personality changes.
Personality changes, in particular, are more problematic for carers than memory problems – someone might become more aggressive or more disinhibited. However, many of the problems we describe people with dementia as having may not, in fact, be about their memory but because they have to make sense of what they see.
In PCA the bit of the brain that translates cues into your brain isn't functioning properly. If someone says they see snakes on the curtains, this might not be an example of a hallucination, but because that is what the brain is interpreting through the visual cues.
People with PCA are very interesting to talk to because they can tell you what is going on and what they have to cope with as their memory isn't affected.
The team at Brunel are now doing an experiment in the Medicine Man gallery at the Wellcome Trust. People with PCA or typical Alzheimer's disease come in and are kitted up with cameras to give us some idea of what they are looking at and sensors that measure their heart rate and the speed at which they are walking.
We ask them to tell us what they are seeing and record everything. Then we analyse to compare what people with typical Alzheimer's versus PCA look at, and how anxious they get while doing this experiment.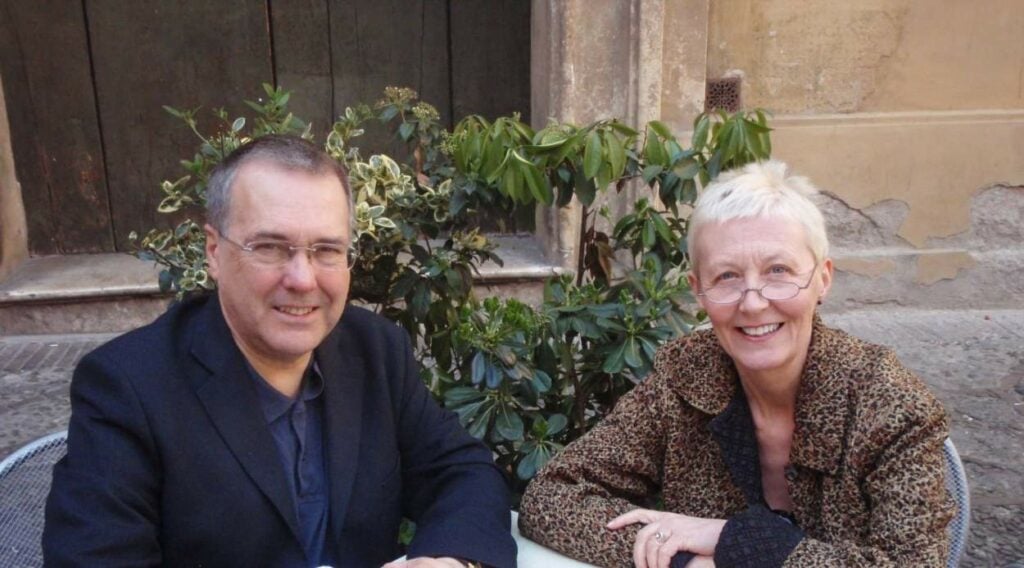 ---
What are the biggest issues we are facing in society in the area of later life?
That's a very difficult question, given what I've said about variability, however, one big thing is that we don't just want to see rising levels of life expectancy, we want to see rising levels of healthy life expectancy.
We're just beginning to get evidence of whether we see this…And there is a little bit of this in a couple of European countries, but we do not see it in the US or UK.
It has been suggested that this is because of austerity – but that would not be showing up in the data of life expectancy yet. However, rising levels of obesity and overconsumption of alcohol would reduce the chances of a health life expectancy, both of which are prevalent in the baby boomer cohort.
I think it's a great accomplishment to live longer – but we want to people to live longer and be healthy, and that is one of the biggest challenges, particularly for government.
This interview was part of a series brought to you by Elder. Whether you are looking for live-in care in London or require assistance in another part of the country, Elder will ensure that all of your care needs are taken care of.
Related Features
Tommy Dunne: Living With Dementia, Not Suffering From It
Campaigner Tommy Dunne was diagnosed with Alzheimer's at the age of 58 and now spends much of his time working with organisations such as SURF (Service Users Reference Forum), Liverpool Dementia National Alliance and YoungDementia UK to raise awareness of the issues around dementia. We talked to Tommy about the challenges of living with Alzheimer's and how important is it for those with dementia to realise that they can still contribute to society and make a real difference.
A Guide to Dementia-Friendly Days Out
How do you ensure a trip out with an elderly family member is enjoyable for everyone? We look at the challenges – and solutions for the perfect day out together
Ashton Applewhite, Author of This Chair Rocks, Explores the Solution to Ageism
Ageism has been dubbed "the last acceptable prejudice" in society – and writer and activist Ashton Applewhite is out to firmly challenge that. Her straight-talking blog, TED talk and book This Chair Rocks: A Manifesto Against Ageism, discuss how ageism distorts our view of old age, and urge us to challenge age-based prejudices in ourselves and in society. We talked to her about the messages we absorb from society, the false divide between old and young – and why the solution to ageism needs all generations to get active.
Challenging Stereotypes Around Ageing: Alex Rotas, Photographer
Alex Rotas is challenging stereotypes of old age and helping to create a 'new ageing narrative'. We talk to her about her work, the perception of growing old in our society and how we can open up our minds to what's possible as we age…
Dementia Care: How Penny Garner's SPECAL Method Promotes Wellbeing
Penny Garner's observations of her mother and the way she processed and linked information become the basis for the development of the SPECAL method – a person-centered method of managing dementia and promoting wellbeing. Today, she trains and raises awareness about the method through the Contented Dementia Trust and the Sunday Times bestselling book Contented Dementia. We talk to her about her unique work…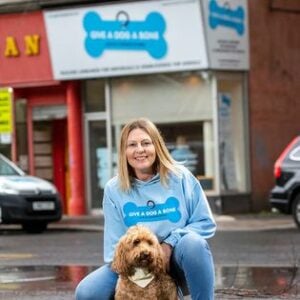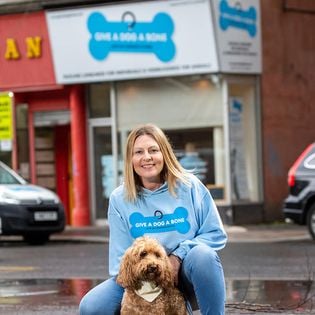 Give a Dog a Bone founder Louise Russell discusses her mission to provide companionship for elderly individuals through the love and comfort of pets. Learn more about her inspiring work to improve the lives of older people.
Read More »