We spoke to Stakeholder and Community Manager, Dan Edwards about the simple fix to gas cookers that could make a huge impact on keeping people in vulnerable situations safe.
Managing the network that distributes natural and green gas to 5.9 million homes and businesses across Scotland and the south of England, the gas distribution company SGN is so much more than just 71,000 km of pipes. Putting the customer at the centre of all they do, SGN promotes gas safety and embraces innovation. One example of this is their Locking Cooker Valve, a small, free device used to stop gas supply to a cooker when not in use.
What is a locking cooker valve and how does it work?
The locking cooker valve is a really simple safety device that is fitted to the pipework of gas cookers. When the locking cooker valve is locked, the gas supply to the cooker is stopped.
This effectively eliminates the risk of the cooker being unintentionally turned on or left on.
It's especially suited for people that live with dementia or Alzheimer's, but we've also fitted valves for families that have children with autism, for example. Basically, it's for anyone that may be in a vulnerable circumstance, who could potentially use the cooker in an unsafe way. It also provides peace of mind for the carers or relatives of that person.
No matter what you do with the knobs on the cooker itself, no gas will pass through to the cooker. Meaning it can't fill the property with gas, you can't put an electric kettle on the hob and set fire to it, pans won't be burnt dry; all these dangerous scenarios are avoided with one simple device.
Are those the kinds of situations you come across quite often at SGN?
I used to be a first call operative, which is what we call our engineers that attend emergency situations as they are the first people on site.
I was an engineer for eight years, and I went to quite a lot of properties where vulnerable people had left the cooker on unlit and filled the property with gas. This often happened in blocks of flats, which became a risk to everyone in the building, not just the person who had left the cooker on.
I've also been to a few properties where the electric kettle had been put onto the gas hob. The kettle was plastic so as it burned, there were fumes from the melting plastic, on top of the danger of the fire itself.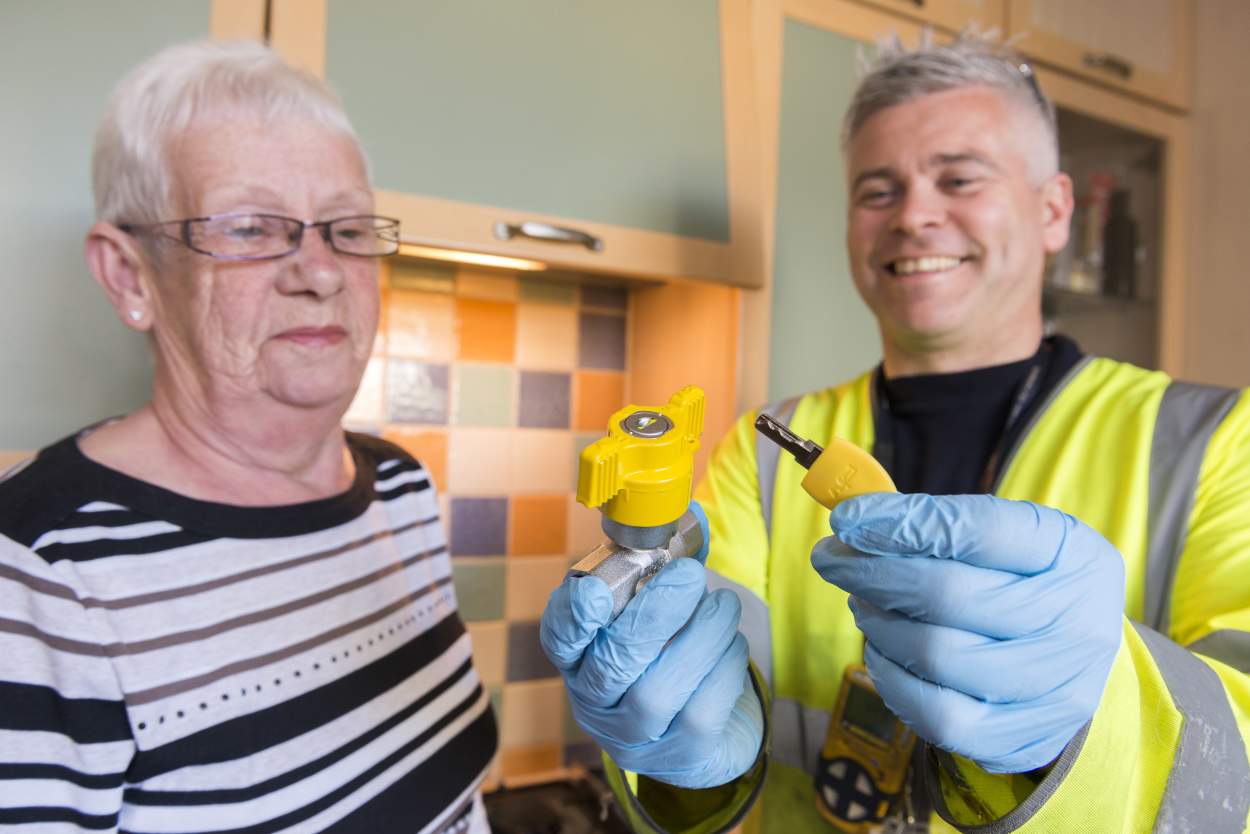 So, these are situations that we've dealt with and been aware of for a long time, but we never really knew how to overcome it to try and help these people.
It wasn't until we attended a presentation at the National Dementia Conference in 2014 that we met a lady called Afroza Ahamed. She had started a charity that was looking to set up additional safeguarding for customers in vulnerable circumstances.
Part of the problems that Afroza highlighted was around cooking appliances and the dangers around using them in an unsafe way. So we worked with Afroza to look at how we could overcome these problems, and this is where the locking cooker valve initiative came from.
We did some engagement both in our organisation – to see if it would be viable for us to do it – and externally to see if there would be a need or interest in it. After going through that whole process, we discovered that the interest was there.
How long did it take for the locking cooker valves to start being implemented in homes?
Our network covers Scotland and the South East of England, so back in 2014 we initially trialled it in Scotland, which went well. We worked with the fire services there because they do home safety visits they would visit the properties, identify the people who could benefit from the valve and they would refer them through to us.
That ran for a few months and then we introduced the same trial down in our southern area with a focus on West Kent because we thought we would try it in one depot first and then roll it out across the business. From there it was a great success.
We worked with Kent Fire and Rescue, and they thought it was a really great idea. They also referred quite a few people through to us, and that helped us partner up with other organisations in Kent.
Because of the work we do with the other gas distribution networks across the country, we told them about the initiative and they agreed to adopt it as well.
Now it's available nationwide, no matter where you are in the country; England, Scotland and Wales. It's completely free of charge, no matter what distribution network you fall under. So even if we can't supply it for you, one of the other gas distribution networks who cover the area that you're in, can.
Do SGN often look for innovative ways to promote safety, especially with vulnerable people?
We do. We have a 'People in Vulnerable Circumstances Strategy', which is currently being updated. We've also got a dedicated innovation team, who manage ideas and opportunities from both internal and external sources, and how they can be converted into valuable propositions for the company and for our customers.
Safety is our number one priority and innovation falls very closely behind that. They're closely linked because often an innovative idea will improve safety. Particularly for people in vulnerable circumstances, we're always looking for new ways to help and support them.
So far, over a thousand of our staff have taken part in the Alzheimer's Society Dementia Friends training initiative which we run.
This helps our staff to identify people who may be showing symptoms of dementia, how we can look to provide them with additional support and how to work with them in the right way, rather than dismissing them or completely missing vital clues that this is a person in need.
And it's about how you can communicate and engage with that person successfully. This can be especially helpful if it's an elderly person who may not come into contact often enough with others who would have an opportunity to recognise that there may be something wrong.
We often attend customers in that scenario, where it might be someone living on their own, and the neighbours call us out because they can smell gas.
It can be a bit of a challenge sometimes from the engineer's point of view because they are walking into the unknown. They don't know what the property is like or what the people are like, especially if they are living with dementia or Alzheimer's.
It's important to know how to deal with the customer, how to talk to them, put them at ease and apply safeguarding measures. So the Dementia Friends training is helpful because it gives us that little bit of extra knowledge and awareness so our employees are able to deal with those scenarios as best they can.
A lot of the gas suppliers and gas/electricity distribution networks are all getting involved in this now. We actually do share our Dementia Friends training with some of our partner organisations, like the fire services, to get some of their employees trained as well.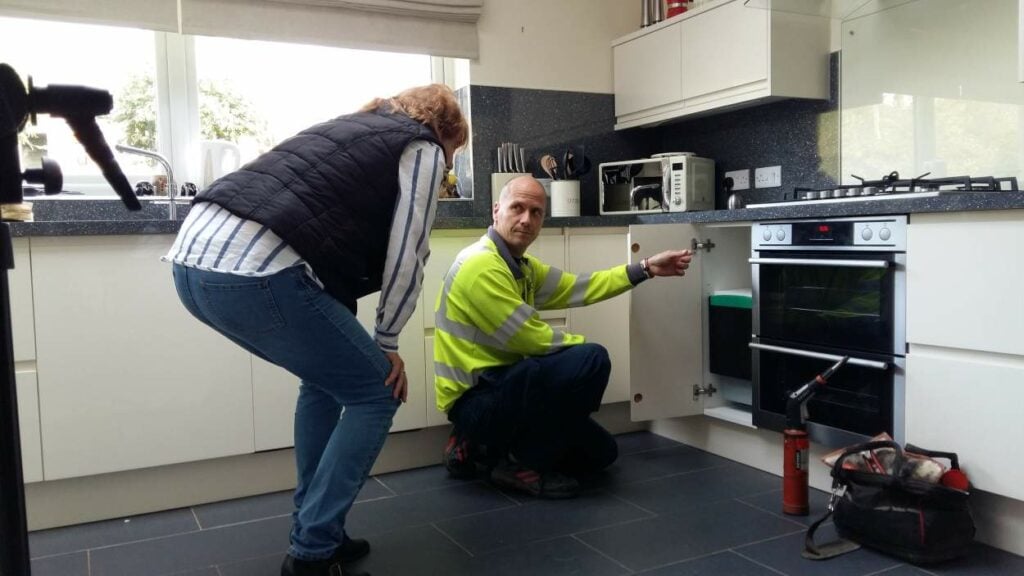 ---
What are your top gas safety tips?
The best tips I can offer on what to do if you smell gas or carbon monoxide and to ensure safety in those situations are:
Open doors and windows to help ventilate the gas
Turn off the gas supply at the meter and make sure any gas appliances are turned off
Call the national gas emergency number on 0800 111 999 at any time of day and that will get an emergency gas engineer to your property. Once we have the call, we're on site within the hour. If it's deemed a controlled escape, where the smell of gas goes once you turn it off, we'll be there within 2 hours.
Until the operative arrives, it's important you don't smoke or use any naked flames, don't touch any electrical switches and don't enter a cellar, even if that's where the meter is located. As it's below ground level, it could cause additional problems.
The other best tip I can give is to ensure that all your appliances are installed and regularly serviced by a qualified professional.
Many of the jobs that we attend are caused as a result of either poor maintenance of an appliance or an appliance being installed/maintained by an unqualified person, so it really is vital that appliances are regularly maintained and that the person is qualified in doing so.
Most people tend not to know who SGN are until they've had some sort of gas emergency or gas issue. Usually, that's where their engagement with us begins.
We're not a company that would be in the forefront of people's minds, it's just in that time of need where we come into play, which is what we're here for. But hopefully, with innovations like the locking cooker valve, we reduce the need for these things to become an emergency in the first place.
This interview was part of a series brought to you by Elder. Whether you are looking for live-in care in London or require assistance in another part of the country, Elder will ensure that all of your care needs are taken care of.
Read our latest interviews
Browse our latest interviews, and research on elderly living, from leading national experts.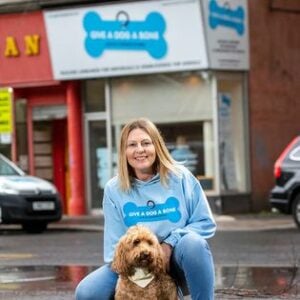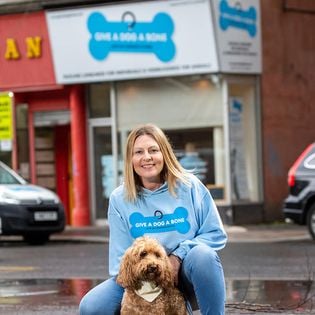 Give a Dog a Bone founder Louise Russell discusses her mission to provide companionship for elderly individuals through the love and comfort of pets. Learn more about her inspiring work to improve the lives of older people.
Read More »