Playlist for Life is on a mission to raise awareness about the positive power of music and its ability to improve the lives of those with dementia and their families. By making a playlist of personally meaningful music, it's possible to curate a 'musical life story' that can resonate, stimulate and even help to make daily life easier on a practical level. We talked to Sarah Metcalfe, Chief Executive for Playlist for Life, about the ways in which music can bring people together and connect those living with dementia back to themselves – and the launch of Playlist for Life's new app.
Why Playlist for Life set up?
Playlist for Life was set up in 2013, by BBC broadcaster and writer, Sally Magnusson, after the death of her mother who suffered from dementia for many years. Sally and her sisters cared for her mother at home and discovered as she got iller, the thing that really helped keep their mother 'with them' was the music that had been part of family life; old hymns, music hall songs, and Scottish ballads.
Sally researched and wrote a book about her experiences caring called Where Memories Go: Why Dementia Changes Everything and discovered that the positive power of music is a recognised phenomenon. There is lot of research that shows that personally meaningful music is a powerful tool for remaining connected to a person with dementia. Playlist for Life was set up as a charity with the objective of ensuring that every person with living with dementia in the UK would have access to a personal playlist of meaningful music.
What is the aim of Playlist for Life and how does it work?
Our number one priority is to raise awareness that it's powerful, that it can work and that it is something that is within the grasp of all of us. Just having the knowledge about how powerful music can be, can be enough for people to start using it in their own lives and with their own loved ones straight away, without any additional help.
Some people can make playlists easily, but others can get stuck so we provide information to help them; we teach people to become what we call "music detectives" – tracking down meaningful music from somebody's life story, even if they can no longer recall the music that meant the most to them.
The big thing that we are very excited about though is our app, which is being launched in the next few weeks. We have developed this with funding from the Utley Foundation, a family trust with a particular interest in music and dementia.
The possibilities of digital technologies are enormous for people using personal music, but we believe strongly that technology should support and facilitate human interaction, rather than replace it.
People will be able to download this app free from the Apple app store to help them to find the music that is meaningful to them and their loved ones. We give ideas and inspiration on the app and we also have specially curated playlists that you can access through it.
For example, we have a playlist of the top 100 songs from every one of the last 100 years – so you can search for songs from 1957, for example, and play tracks to see if a person responds to that song – and if they do you can add it to their playlist.
Also within the app is an organiser function that allows you to tag each song with how it makes you feel, what it makes you remember and what you like doing while you are listening to that song. In this way, you can automatically create a 'happy playlist' or a childhood playlist or a bath time or exercising playlist.
Is music a form of reminiscence therapy – or something even more?
I think there is a lot of crossover between personally meaningful music and reminiscence therapy and I sometimes think of Playlist for Life as life story work with the extra neurological benefits of music. What we're really getting people to do is create their musical autobiography – and playing the tunes of the big events of one's life is something we can all enjoy.
There are additional elements too, in that that the playlist you create can in itself be helpful as a tool. One of the things we train professionals in is therapeutic scheduling, which is the idea that once you have your playlist, you can look at a person's day and think about where the points of stress and distress that occur for them.
Research at Stanford has suggested that if you play personally meaningful music half an hour before anticipated points of stress or distress then you can potentially avoid it altogether, and this can also help to reduce falls, wandering and other challenging behaviours often found with dementia.
Further Information
You can visit Playlist for Life's twitter here.
The Playlist for Life app will be available for download shortly for Apple phones. To keep up to date with its launch date click here.
What is the impact can Playlist for Life have on the family of someone living with dementia?
One of the things that Sally saw clearly was that the music connected her family to her mother, but importantly that it connected her mother to herself.
It grounded her back into who she was. That's why what we focus on finding the music that is unique to an individual and find out what the musical story is for each person. In terms of care, it is a hugely person-centred resource; Playlist for Life is about exploring a person's individuality and also then about timing it to fit in with their unique needs.
There are benefits that are not just for the person with dementia, but for the families and the people who get to share moments of happiness again with someone they thought they had already lost. And that is really powerful.
On our site, we tell the story of Harry and Margaret, who were the first couple we worked with. Harry had dementia and had withdrawn into himself and Margaret was visiting him everyday and leaving in tears because he wouldn't speak and was barely eating. We started working with the playlist, and if you watch the video on the site it's testament to the transformation.
Harry began talking and laughing and engaging with Margaret again. Margaret recently said that she was reflecting on how much Playlist for Life had meant and that it had become very difficult for her to keep seeing Harry, as the man she had married because she was caring for him.
Listening to the music together had brought them back together again. In her own words, she said that she had 'fallen in love with him again.'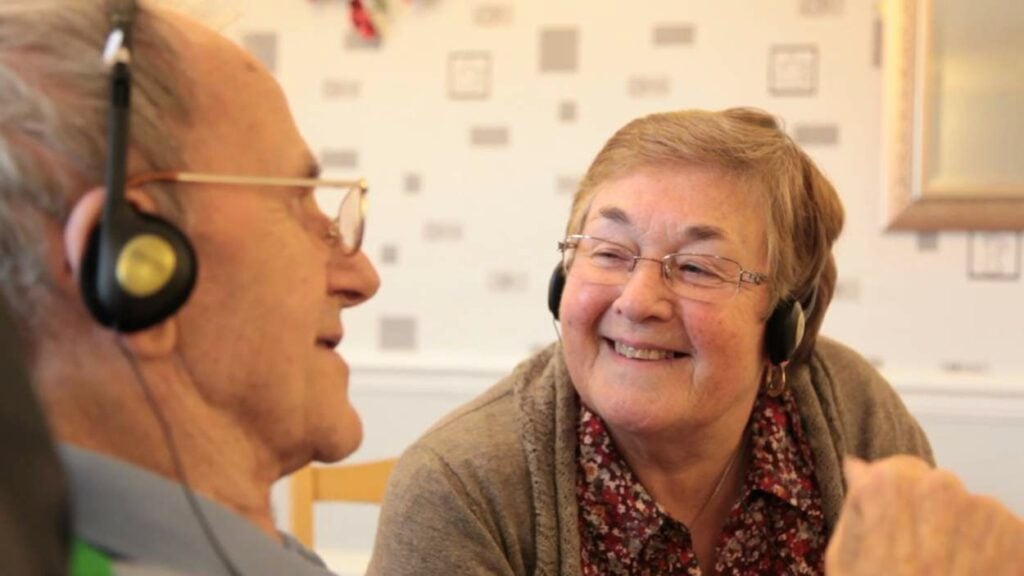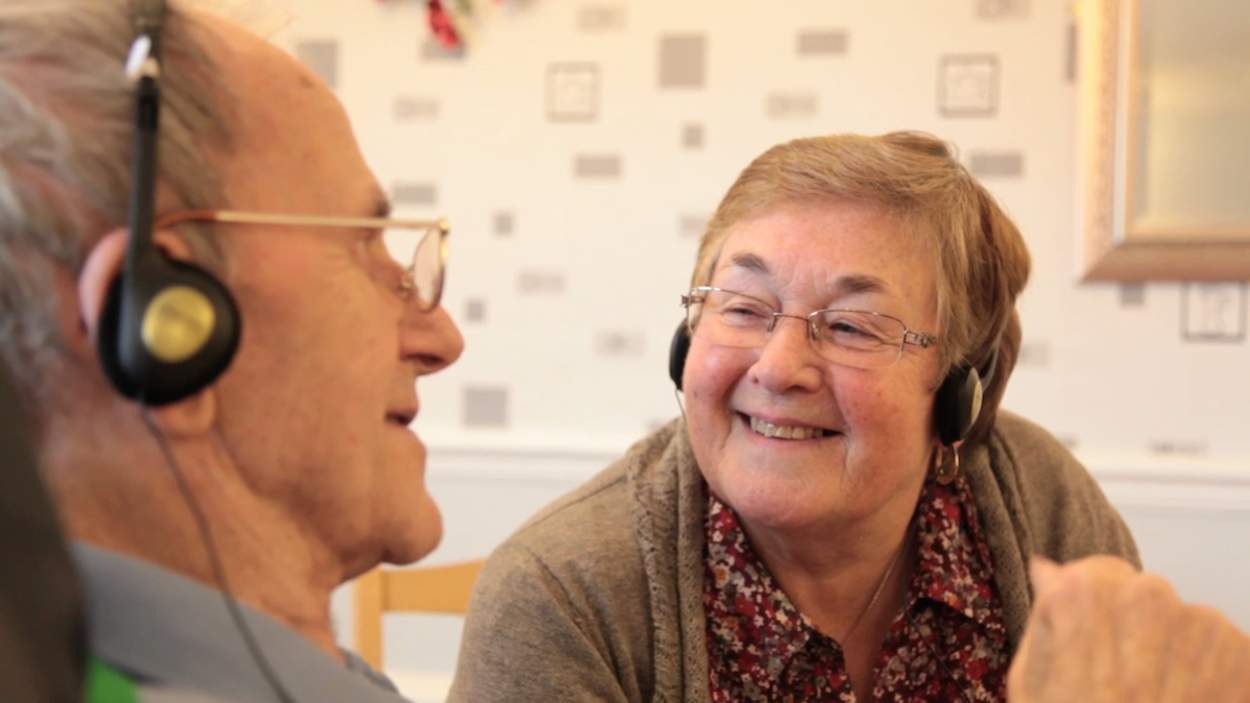 ---
Why is music so powerful?
Music is neurologically special because it stimulates so many parts of the brain at once; and what seems to happen is that even if one part of your brain is damaged, the music still stimulates other parts. What we see in our work is that it almost gets in through "the back door" to access things you might have thought were lost, potentially forever.
We see people who can't speak being able to sing, people who struggle to walk being about to dance and people who have withdrawn into themselves and no longer communicate or engage, take an interest in others again. It's not always this dramatic, but it can be.
We are currently working in partnership with the Edinburgh University Centre for Dementia Prevention to scope out a big study looking at the use of personally meaningful music on dementia patients – and to look even further at the neurology and the care and medical implications.
How important is it music is something everyone can access?
With Playlist for Life, people "get it" as soon as it's pointed out they say, "ah, of course. I'll give that a go" and I think that is really important. There are great musical interventions out there, but a lot of them require specialist skills, music therapists who've trained for years, musicians or group settings.
What makes Playlist for Life special is that is an individually based activity that is all about someone's favourite music – which is something we all have. Just knowing that it can help can get people started – and we are all about democratising the power of music.
We encourage everyone to make a full playlist, but we also see that once people have knowledge of Playlist for Life, it is just one of the benefits that comes from it. People might not get around to making the full playlist, but they are suddenly aware that if they sing their mum's favourite song from their teenage years, then that can calm her down – or if they put a radio on playing 1960s music it resonates. Being aware of this begins to change the way that people relate; the knowledge is a tool that they can then incorporate in all kinds of innovative ways.
How do you start to use Playlist for Life?
There is a page on our website about how to start building a playlist for someone you love. But for me, the starting point would be to sit with my phone and start to play bits of tunes that I remembered the person loved, or that might have been important to them as part of their life.
I would make a note of any song that they responded to and gradually build that playlist up of powerful music. I would start small and keep it fun, and most importantly, I would see it as something enjoyable that I could do with that person I loved.
This interview was part of a series brought to you by Elder. Whether you are looking for live-in care in London or require assistance in another part of the country, Elder will ensure that all of your care needs are taken care of.
Related Features
A Guide to Dementia-Friendly Days Out
How do you ensure a trip out with an elderly family member is enjoyable for everyone? We look at the challenges – and solutions for the perfect day out together
Finding Meaning in Memory: The Power of Reminiscence Therapy
Accessing long-term memories through reminiscence can be a way of connecting a person with dementia with wellbeing – and a bridge to communication for carers.
How to Create a Dementia-Friendly Home
Thoughtful design and adaptation can make a living environment dementia-friendly – and allow those with the condition to stay at home for longer with live-in care.
Eight Great Dementia Products That Can Make Life Easier
A diagnosis of dementia means finding new, adapted and often innovative ways to support everyday living. We list some of the challenges faced by those living with dementia – and some great products, from low-key to high-tech, that can help.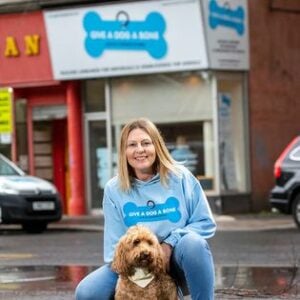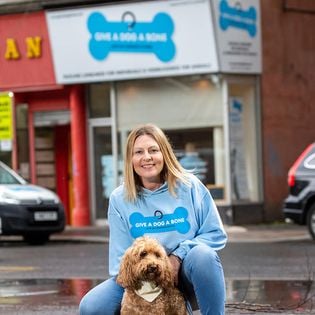 Give a Dog a Bone founder Louise Russell discusses her mission to provide companionship for elderly individuals through the love and comfort of pets. Learn more about her inspiring work to improve the lives of older people.
Read More »