Inspired by close relationships with her older relatives growing up, Natasha Wilson has always been passionate about working with those in later life. She started volunteering at the age of 18 – and is now an Assistant Coordinator at Age UK Sheffield, on a mission to be a trailblazer in improving later life and dementia care. We talked to her about the importance of intergenerational relationships, what she has learned about later life working with older people and her vision for the future of dementia and later life care.
When did you first start working with people in later life?
I am 23 now, but I started volunteering in a care home when I was 18. At that time, I was doing my undergraduate degree, and as part of that course, we had a placement in our final year. I had always wanted to work with older people, so I put that idea to my tutors.
They suggested that I did a placement within the Sheffield NHS Foundation Trust on an acute assessment ward for people with dementia with quite complex behaviours. I absolutely loved working there, and just as I was finishing, I got offered the job that I'm currently doing.
I now work for Age UK Sheffield in its wellbeing centre, which is specifically for people living with dementia in Sheffield. We do a variety of activities and non-pharmacological interventions on a daily basis, to try and enhance the lives of the people who come there – such as supporting family carers, carrying out assessments and promoting resilience and independence.
Why are you so passionate about working with people in later life?
I think initially it was partly because I'm just so close to my own grandparents. I was lucky enough when I was younger that my great-grandparents were also still alive, and as I grew up, I was used to going into a care home environment to visit them with my nan and grandad.
I really enjoyed going to see them, and this environment fascinated me. Everything stemmed from there really, I think – and I've just always enjoyed the company of older people.
I get enormous enrichment working with older people, and I absolutely love it – it's very central to my life.
What is it about the company of older people that you enjoy?
It's a combination of things really: the richness of people, the raw life stories and experiences, and the kind of wisdom that comes from older people is incredibly inspiring. I get a lot from listening to that.
I also find it humbling that people are open about sharing that with you and often tell you quite intimate details of their lives – both really happy situations and difficult and awful situations.
I'm in a privileged position that I am able to hear those things, and in some way give a little bit back for the things that people have done to pave the way for my generation.
How important are intergenerational relationships in later life services?
This is something I spoke about recently when I took over the NHS Twitter page for a week. I said that what I personally hope for the future of dementia care is that it begins to be seen as a really positive career step for people. It would be brilliant to be able to ignite a passion in people to work in that environment and for them to get from it what my colleagues and I do.
Somebody once described elderly care as being the "ugly sister" in the Cinderella story, in that often people don't really want to work in it, and it's not considered a desirable career move. I'd like to see a real shift in that.
What do you think the biggest misconception or barrier is to working with older people?
I think fear plays a big part. When I tell people what I do for a living, they sometimes get a horrified look on their face and say things like, "Oh, it must be awful, you must see some terrible things."
And I'm not denying that with old age and dementia there are some quite dark times, and it is a challenging and, at times, awful condition to be living with. However, I have plenty of really positive examples in my daily life and lovely, wonderful stories too.
There is still plenty of laughter and love and good times. There are people who are really passionate about life despite all these things, and people giving back to the community still, despite being older and having dementia.
I think it's about being able to see the positives, and know that as well as really quite difficult situations that you can find yourself in as someone working in care or dementia, there are rewards to reap too.
What have you learnt about later life, doing the work that you do?
Probably that it can be as exciting, rewarding and meaningful as younger life is.
Your aim is to be a trailblazer in dementia services and support for carers. What is your vision?
I'm really proud of the service I am working with, and everybody who comes into contact with it has a lot of positive things to say about it. It's quite unusual though, and I don't want it to be.
I want this kind of service to be the standard and what people can expect to have when they receive a diagnosis of dementia, for example. I'm also really focused on raising awareness to give family carers the recognition they deserve too, as I feel that they're often overlooked and taken for granted.
If we can get to a family at diagnosis, we can look into the future with them and work with them to make sure the journey that they're about to go on is as positive as it can be, in ensuring that they're not alone at any stage.
That is what I'd like to see, ultimately, which is a major ask. It's not something that's going to happen overnight, but I'll have a good try at helping to achieve that.
What is the key to unlocking the dementia care space?
I think personalisation is the main thing; getting to know people really well, and getting to know their stories really well and what's important to them. It's about building positive, strong relationships with people in order to support them in a way that's meaningful to them and helps them to feel fulfilled, needed and wanted.
I am very interested in The Senses Framework, a paper written by Professor Mike Nolan of Sheffield University, which is about improving care for older people through a relationship-centered approach.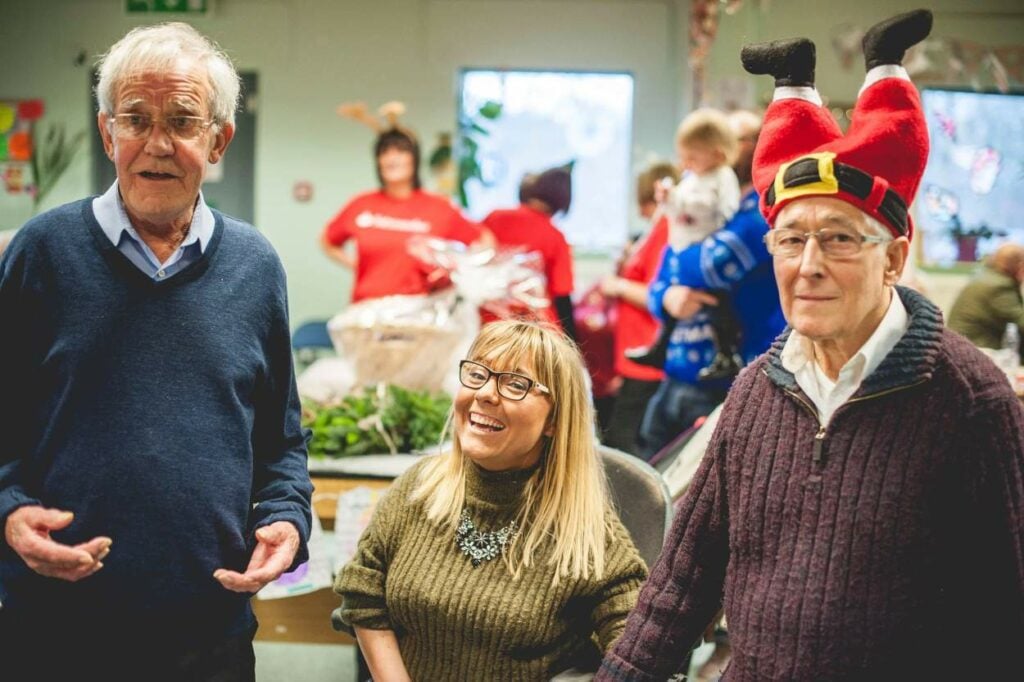 ---
He looked at a framework of things that allow people to have positive experiences in life such as feeling valued and feeling secure. It's about meeting all those senses if you like, and this is something that's been the driving force behind everything that I've done, career-wise, so far. He's an important person in my professional outlook.
In society, why do you think that we perhaps don't value older people as much as we should?
It's quite a daunting prospect to look into the future and know that old age and dementia is something that will affect us all in some capacity. And I think that can be quite a fearful thing for people to think about. It creates an instant barrier. That's one of the major things that we have to try and tackle.
Are there any initiatives in dementia or later life care or research that you find particularly interesting?
There are loads! I've just done my master's degree, which opened my eyes to the enormous amount of research that is going on. One of the things that I looked at for my final MA dissertation was how humour is being used in some environments with people with dementia.
I share so much humour on a daily basis with the people I meet. You can see that glint in somebody's eye, and that cheekiness that many people just seem to retain right until the end. That's been something that's really fascinated me, so I've loved reading about that.
I'm from Sheffield and northerners have a very dry sense of humour, and that is just something that just stays with people. It's a tool that's been useful for me to build relationships with people, and being able to laugh about things and laugh together creates special connections and bonds. Life can be very serious, but that's not the only reality of it for most people, in my experience.
This interview was part of a series brought to you by Elder, the company who can take care of all your loved one's live-in carer needs in the UK. Whether you are looking for live-in care in London or require assistance in another part of the country, Elder will ensure that all of your care needs are taken care of.
Related Features
Ageing Well: Creating an Age Friendly UK with the Beth Johnson Foundation
Lynne Wealleans from the Beth Johnson Foundation talks about the need to give people a voice in challenging times, how "ageing well" is a personal definition and the power of making a real difference at community level.
Dementia Care: How Celebrities Are Putting Dementia in the Spotlight
With the Alzheimer's Society launching its United Against Dementia celebrity campaign, we look at the impact that high-profile people living with dementia can have in challenging the stigma and improving public understanding of the condition.
Living With Dementia: An Interview with Chris Roberts and his Wife Jayne
We talked to Chris Roberts and his wife Jayne about the perceptions of dementia, the challenges for families on diagnosis and the power of working together as a husband and wife team.
Living with Young Onset Dementia: An Interview with Peter Berry
Peter Berry lives with early onset dementia, a form that appears before the age of 65. A passionate advocate for living well with dementia, Peter works with Young Dementia UK to raise awareness of the condition.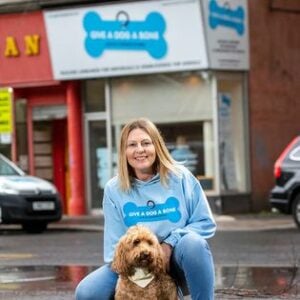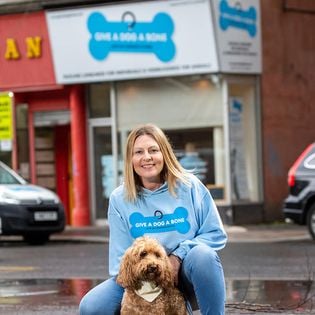 Give a Dog a Bone founder Louise Russell discusses her mission to provide companionship for elderly individuals through the love and comfort of pets. Learn more about her inspiring work to improve the lives of older people.
Read More »