Music in Mind is a charity that uses music projects and performance to raise awareness around important social issues. One of its biggest projects, 'Hidden Voice' has been described by the NHS Director for Dementia, Professor Alistair Burns as 'a unique relationship between music and dementia'. Using melodies and rhythms from film interviews for those with dementia takes the audience into the lives and emotions of those on screen. We talked to John McHugh, artistic director of Music in Mind about the power of music for health and wellbeing and its role in giving a voice to people with dementia.
Music in Mind was set up in 2010 to promote the use of music as an aid to public health and wellbeing, learning and creativity.
In 2008, prior to setting up Music in Mind, I had composed a piece called The Big Voice of Liverpool when Liverpool became Capital of Culture, based on the melody and the rhythms within the Liverpool accent.
It worked really well, and in 2014-15 I was asked if I could explore the relationship between music and dementia. I wanted to know if we could film people and create an awareness piece based on the melodies and the rhythms of their speech.
I wasn't sure whether it would work, but once we started filming we found that it was almost as if the families hadn't been heard: they really wanted to speak. I expected each interview to be three or four minutes and they all ended up being about half an hour each. This was the basis of the Hidden Voice project.
What's your background in music?
I trained at the Royal Northern College of Music, and during my career, I have done everything from touring with opera companies to solo classical guitar and piano concerts. I also teach at Liverpool University and am Director of Arts at Notre Dame Catholic College in Liverpool.
I have also composed lots of things over the years, including pieces about the Irish famine, and of how people came to Liverpool and went on to settle in America.
Does your composing always have a social element to it?
Yes, it does, and that's something that's grown and grown over the last few years. I'm passionate about the idea that music has to mean something. It's nice to compose music, but it's even better if you can do it for a cause.
It is a 35-minute composition in five sections, performed live to the film on screen by an ensemble from the Liverpool Philharmonic Orchestra.
Each section tells a story with a different theme. The first is a lady in her nineties, talking about how her memory isn't as good as it used to be. She said, "Some you remember and some you don't" and so that became a phrase on the violin – and the first piece.
The second piece was a chap called Tony, talking about his mum. He said, "There's still something in there," and that became the next melody on the cello, and so on.
The third is called 'Bessie was a Weaver', and it's about three sisters who meet every week. When we filmed them, the middle sister said, "Bessie was a weaver", and those are the notes you can hear straight away. That section had a theme about identity – Bessie might have dementia now, but she's still very much a person, and she was a weaver.
The fourth section is called: 'She's No Longer My Mum' and is a daughter's testimony about her mother. As an aid to coping with the situation and the breakdown in communication, she was told by staff that 'it's no longer your mum'. This is a common phrase that's used with dementia yet is this the right approach? We've found that this can be a good talking point.
The final section is called A Different World based on a lady named Collette talking about how music takes her to a different world. The whole idea with that particular section is about how music can transport you back to happy times.
How powerful is the music in its ability to tell people's stories and convey their emotions?
The whole atmosphere of the music comes from the emotion of the speech – and it raises it to an almost poetic level. It's almost as if the people on the screen are singing off the screen as well.
Behind speech, there is so much emotion and so many feelings that people don't usually hear or pick up on. It was because of this that I decided to call the project the Hidden Voice.
A recent scientific study suggested that humans had music before we could speak – and if that's the case, then speech is a form of music. I think music communicates directly to us and it really does bypass the mind and go straight to the heart.
What happens is that it moves people, but what I'm happy about is that it makes people stop and think. And I think that's the first point of being aware of something, before you can do anything and before you can really get to grips with all the data around the subject, I think you have to feel it first.
We performed in Hebden Bridge recently and had a question and answer session after. I thought would be about 10 minutes, but it was nearly an hour. I was so pleased because the project does raise questions in the audiences – it raises thought and makes people reevaluate their thinking around the condition
I knew that the technique worked because I'd done it with the Liverpool piece a few years earlier. However, I was slightly worried about doing it around dementia, because I wanted it to be sincere and genuine. I found that I just had to be honest and just set the stories that I was given to music – it's all I could do.
I also thought it would be too serious, but it's just the truth, and there's so much that's happy in it as well. When you see Collette's A Different World, she is full of life, animated, and happy. You see her smiling, and talking about music.
But then you see Tony, and he's talking about his mum, and says, "sometimes I come in, and she doesn't recognise me, but today she recognised me." I used that phrase, 'she recognised me' because it's poignant and real.
The project really does move people because of the subject matter, but what I'm really pleased about is that it also makes people stop and think. To start being aware of anything you have to feel it first – and that's what we have found happens to people when they listen to the Hidden Voice.
Did you have any experience of dementia before you started this project?
Not really, no. I was coming at it from an artist's point of view. Of course, since then I've learned an awful lot about dementia. The biggest thing that I've learned is that there is one word – "dementia" – but there are many forms and many different stages.
And it's not all negative – you can live well with it for a long time. The lady in the first section of Hidden Voice was 90, for example, and talking perfectly articulately, but she had also been diagnosed with dementia.
You recently took part in the Commission on Music and Dementia at the House of Lords – how did that come about?
The Commission on Music and Dementia was commissioned by ILCUK, the Institute for Longevity. They had heard of the Hidden Voice project and invited us down to London in October for the first session.
We spoke about the work that we have been doing, as part of a group that included other organisations doing music therapy-based practice – such as Arts for Dementia, based in Devon, and Live Music Now.
The actual launch was in January with Lesley Garrett as a guest speaker and the brilliant Croydon Singing for the Brain Choir who performed at it.
It's the world's first ever such commission, which is fantastic and an exciting thing to be part of.
Music lights up all the parts of the brain if you're listening to it, but even more so when you play an instrument. If you play an instrument, it links the right part of the brain with the left part of the brain really well.
There are plenty of other benefits to music too, such as the release of the chemical oxytocin when you make music, which makes you happier and can promote empathy. Music is basically just really great for your health.
The thing I would say to anyone who wants to bring music into their lives is that music is natural to all of us. All you need to do is just listen. You don't need to know how it works or what it is. You have to open your ears and your heart, and then just give music a chance, and it will never let you down.
We've got two more dates on this year's tour – Leeds College of Music on March 13, part of a conference about how music is part of the human condition called Sounds Human and in Liverpool on April 13. And we've got plans to do a second tour towards the end of 2018 around the UK.
We've just been doing straight performances so far, apart from a six-week project with the Everyman Theatre in Liverpool in which five schools worked on their own section of Hidden Voice, devising their own drama piece around it.
We have decided to extend the model further this year, so Hidden Voice is also being developed as an awareness tool, and we're looking at creating online software so people can download resources and possibly even training around it.
We're just finishing the first phase of Hidden Voice really -and we've realised we've got a lot of room to grow with the project.
This interview was part of a series brought to you by Elder. Whether you are looking for live-in care in London or require assistance in another part of the country, Elder will ensure that all of your care needs are taken care of.
Related Features
Finding Meaning in Memory: The Power of Reminiscence Therapy
Accessing long-term memories through reminiscence can be a way of connecting a person with dementia with wellbeing – and a bridge to communication for carers.
How Music Can Help Those With Dementia and Their Families
Playlist for Life is on a mission to raise awareness about the positive power of music and its ability to improve the lives of those with dementia and their families. By making a playlist of personally meaningful music, it's possible to curate a 'musical life story' that can resonate, stimulate and even help to make daily life easier on a practical level. We talked to Sarah Metcalfe, Chief Executive for Playlist for Life, about the ways in which music can bring people together and connect those living with dementia back to themselves – and the launch of Playlist for Life's new app.
The Elder Interview: Beth Britton, Campaigner, Writer and Dementia Consultant
We talk to campaigner, consultant and writer Beth Britton about the power of positive communication around dementia.
The Elder Interview: Nigel Franklin, CEO of Arts 4 Dementia
Arts 4 Dementia works with creative organisations to facilitate workshops for people with dementia. We talk to CEO Nigel Franklin about the power of the arts to challenge and inspire people after a diagnosis.
Pam Schweitzer, MBE, Reminiscence Expert & Coordinator of the European Reminiscence Network
One of the leading experts in the field of reminiscence for over 30 years, Pam Schweitzer MBE is passionate about the positive effects of this work on older people and those with dementia – focusing on triggering individual memories and the sharing of stories in reminiscence groups. We talk to her about breaking down the boundaries between history and memory, the increasing recognition of the importance of reminiscence work and the power of stories as the fabric of our lives – both personally and in the social record.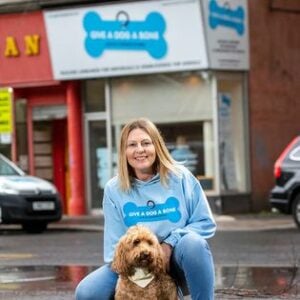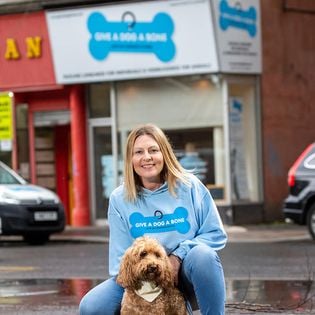 Give a Dog a Bone founder Louise Russell discusses her mission to provide companionship for elderly individuals through the love and comfort of pets. Learn more about her inspiring work to improve the lives of older people.
Read More »