We talked to Pippa Kelly about the power of connection through words, the importance of allowing people to share their experiences and the increased visibility of dementia and caring in the media.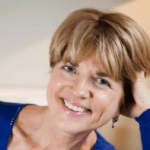 Journalist, speaker and campaigner Pippa Kelly is one of the foremost writers about ageing and dementia in the UK. Author of the novel Invisible Ink, she also writes an award-winning blog on dementia and caring. 
Why did you start focusing on elderly care and dementia in your writing?
In the 1990s my mum developed dementia and the doctor told us we had to move her because our family home was built on a steep hill and my dad's health was also failing.
The situation was getting to a crisis point and eventually my two siblings and I decided we had to take matters into our own hands. We came up with a heart-breaking plan to sell the house without mum's consent and buy her a suitable flat.
When she discovered what we'd done, mum's dementia, which up until then had been fairly dormant, went off a cliff edge. My mum had a breakdown and only ever spent one night in the flat that we'd bought for her. She ended up in hospital for six weeks and from there went straight into a nursing home.
I am a journalist and the first piece I wrote on dementia was about this experience, which was harrowing. I realised in writing it though that there were threads in my very personal story that were actually common to many people. These included the way in which dementia creeps up on a family – I talk to people now and ask them when their relative first developed dementia and often they don't really know – and also, paradoxically, the way that it suddenly hits you; you're not prepared for dementia in a family or told how to cope with any of the things you need to do.
I made a decision early on that if I was going to write about dementia I would have to do it very honestly – both in my newspaper pieces and in my blog. When I wrote my first piece I did so under a pseudonym because my parents were still alive and my mum was without the capacity to grant her consent, but it's the only time I've done that.
What keeps you so passionate about writing in this area?
Through my mum's dementia I discovered that one of the many emotions when you become a family carer is resentment. There is living grief as you see somebody you knew very well changing, and almost disappearing, but there's also frustration and anger – you go through a veritable maelstrom of emotions. No matter how much you want to care for your loved one, your own life has suddenly been skewed out of its normal context.
I fought for continuing healthcare for my dad and I remember that the day I found out he'd been awarded it I felt incredibly flat. Because of all that I was going through I was having weekly counselling sessions at the hospice under whose auspices dad came and that week I told my counsellor of my odd reaction to such good news. She told me I was experiencing a normal, complex and contradictory emotion called anticipatory grief because I did and didn't want my dad to die.
Obviously I didn't want him to die because he was my dad and I loved him, but he was bedridden, being fed by a tube and hanging on to life. I didn't really grieve for my dad when he died, but that day talking to the counsellor I had an enormous wave of grief, which I wrote about in one of my blogs.
These are the sorts of terrible things that nobody tells you. When I talk about these emotions publically I see people nodding and often crying. There is something powerful about knowing you're not alone, which is one of the main reasons I keep writing.
Do you feel that dementia is more visible in the media generally now?
Definitely. I stumbled into this area of writing and I still feel like a newcomer to some extent – a lot of people I now encounter have been working in or writing about social care for decades .I always say that I think I came in at a moment of change, certainly in terms of dementia in the media, and those who have been in the field for longer tend to agree.
Media coverage is more frequent now, both in news and current affairs and in popular culture. It's hard to think of a TV or radio series that doesn't contain a dementia storyline , which is generally well researched and quite nuanced.
In the news not all the coverage is great – there are still plenty of contradictory or sensationalist stories out there, but some of it is excellent. I wrote about a couple of BBC Radio 4 Today programmes on my blog in which John Humphrys interviewed people with dementia and their carers, for example.
I think the frequency and improvement in the way dementia is being covered in the media is partly because it's touching so many more people now. Once you're personally affected by it your attitude totally changes.
What themes are fundamental to a positive understanding of dementia in society for you?
One of the great themes is that of the stigma of 'them and us'. And the way in which societies in the West 'outsource' the care of older people to care homes tends to accentuate this.
I wrote a recent blog post based on an event I attended at the Royal Academy. We were all studying and discussing a painting and you genuinely couldn't tell who in the room was living with dementia and who wasn't. The curators had covered up the title and the artist's name – and everyone's opinion was equally valid because we were just looking at a piece of art. It didn't matter if you had dementia or not – everyone could see there was a table there, or a statue of a horse, or be curious about why a person in the corner of the picture didn't appear to have a head.
There was something wonderful about that inclusion. It wasn't pretending the experience was all exactly the same for everyone, because it isn't – things change if you're beginning to lose some cognition. But as we studied the painting there was no past or future, no them and us, just everyone being in the present together.
Another thing I am focusing on more these days is intergenerational issues. Just by mixing up generations you can take away some of the 'otherness'. Nightingale House care home is close to where I live, and it was the first home in the country to open a nursery within its grounds. I remember one of the older residents there saying to me that the initiative had brought her alive. Really young children relate so well to older people and those with dementia – they don't see things like adults do, they don't judge others, they just see people.
For example, my mum was always a bit eccentric and when she developed dementia, my then very young daughter just thought it was fun. She wasn't judgemental at all; if granny wore her skirt inside out, then she wanted to as well. This can be the best way to treat someone with dementia because you're just going along with the individual's reality, and everyone is more relaxed about it all.
Is there something you wish you'd been able to read yourself during your caring experience?
As a family carer the one emotion that overlays all the other difficult emotions you experience is guilt. I think you feel a patina of guilt generally because you don't know what you're doing and you're just battling through.
I wish I could have read someone's experiences around this at the time and been told, "don't worry, you're doing the best you can and it's alright to feel anger, frustration, resentment". There's no manual for caring for someone with dementia and each case is highly individual. To know there are others going through the same situation, albeit in their own way, is helpful though.
What issues are you particularly interested in writing about in the future?
A big passion of mine now is music and dementia. I met Sally Magnusson who wrote Where Memories Goin which she talks about how her mum was able to sing songs from her early life throughout her dementia right up until she died and explains why music is such a powerful way to connect to those with even the most advanced dementia . There is neurological evidence to show why music is so powerful and why the brain can retain musical memory far longer than other kinds. I am fascinated by this and would like to explore it further.
On Christmas Eve, the day before my mum died, I went to visit her in her nursing home; by this time, she had been confined to lying in bed, mostly with her eyes shut, for about two years. I thought we could listen to the Nine Lessons and Carols from King's College Cambridge on the radio together – because she had always loved this– and as the solo chorister started to sing Once In Royal David's City my mum opened her eyes. I remember feeling mine prick with tears. That was all she did, but there was a definite connection with the music. She died the next day, but I was forever grateful to have experienced this wonderful moment with her.
Read our latest interviews
Browse our latest interviews, and research on elderly living, from leading national experts.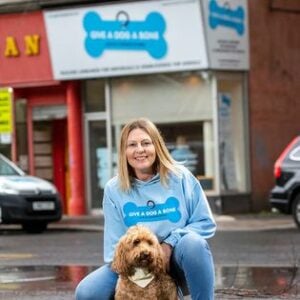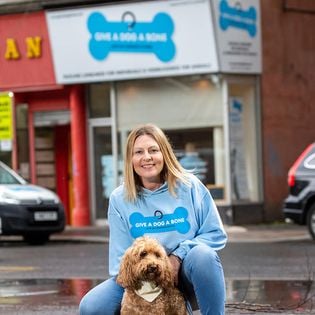 Give a Dog a Bone founder Louise Russell discusses her mission to provide companionship for elderly individuals through the love and comfort of pets. Learn more about her inspiring work to improve the lives of older people.
Read More »