Chris Roberts was diagnosed with early onset, mixed dementia five years ago, in his early 50s. Since then, he and his wife Jayne have campaigned to raise awareness around dementia and blow away the stigma, inspiring those who have been diagnosed to see that they can continue to live fully with the condition. We talked to them about the perceptions of dementia, the challenges for the family on diagnosis and the power of working together as a husband and wife team, rather than 'patient and carer'…
How did you discover that Chris had young onset dementia?
Jayne: It started off with us noticing that Chris had become scatty and bad-tempered. He had always been a very easy going and even-tempered person – I used to call him Kofi Annan, after the former UN Secretary-General, because that's how good he was at sorting any situation out! But he'd become moany and argumentative and we also noticed that he had started to repeat himself a lot.
Chris: I did maintenance on our properties and began to notice that I could no longer pack my toolbag properly with the tools I needed like I usually did – I would have to make repeat journeys because I'd forgotten things.
I just thought it was my age. I was also getting beeped at a lot while driving – Jayne came in the car one day to watch me and saw that I was looking down to see where my feet were going, especially at junctions, because I couldn't remember.
Did you consider the possibility of dementia as an explanation for the behaviour changes?
Chris: We put the behaviour down to my age, but also down to my emphysema at first. We Googled it – as you do – and as 'shortness of breath' came up we likened my mental state to a mountaineer going up to a high altitude and getting a bit scatty without proper oxygen. And once you've got an excuse for the behaviour you just live with it.
Jayne: This went on for about 18 months and it made things difficult at home; we were bickering which we'd never done in all of our marriage, but I put that down to Chris possibly having some kind of mid-life crisis – you make up things so it makes sense to you.
The first time we even considered it might be dementia was when we went to see the GP about his emphysema. She dismissed that as an answer to his altered behaviour and gave Chris the MMSE, a mental function test done on paper.
Chris: Like most people, we'd heard the word dementia, but really knew nothing about it. Things are changing now, but only five years ago you were lucky if you found a GP was informed about dementia.
We actually knew our GP outside of the surgery, which was useful. She had a certain insight and could rule out things that others wouldn't have, like depression and stress.
After that, we started keeping a diary and paying attention to how I was in everyday life. Jayne was quite hopeful it might be a brain tumour because in her ignorance she thought it would be a better diagnosis, as at least that's operable. Obviously, we know better now – and if I had to have a life-changing illness I'd rather dementia than most.
What were your feelings after diagnosis?
Chris: It took 13 months to actually get a diagnosis after lots of tests and scans and I was diagnosed with mixed dementia in two stages – vascular dementia first and Alzheimer's five months later. I actually felt slightly relieved because at least I had a label for my behaviour, I wasn't going mad and could plan ahead.
Jayne: I initially called it "vascular degeneration" when I told other people. I changed the diagnosis because I was so fearful of the word 'dementia' – and ashamed that he had it.
Chris: There's a lot of power in having knowledge and I think most people are scared of dementia because it's the 'monster under the bed' that you know nothing about. The more you know, the more you can understand your diagnosis and accept it – and even embrace it and move forward.
I concentrate on what I can do now, not what I can't. That was just causing me stress before, which would lead to anxiety and make my dementia worse. I've taken the attitude that I'm living with the diagnosis of dementia and not dying from it.
What adaptations have you made to live with dementia positively?
Chris: It's not always positive, we have our bad days. Some days I struggle to speak, and other days I don't even know how to get out of bed. But we try and make sure that instances like these are as limited as possible.
The first thing is to get as much information as you can, and for your family – because they're affected by the diagnosis too. They also need to be able to see how they are going to live with it as well.
It is a huge team effort. I also think you've got to try and carry on doing the things you did before and not isolate yourself. It's so much easier to stay inside sometimes than go out and have to deal with all these obstacles, like not being able to see or hear properly, not being able to judge things accurately or getting lost.
Jayne: The biggest lifestyle change we've made is me becoming Chris's PA. One of the hardest things for people with young onset dementia is that one person in a couple probably still needs to go out to work to pay the mortgage and so on.
We're both self-employed and work from home so we are luckier than many as we're in a good situation to be in a 'bad situation', as we say. We are together 24-7. Chris's condition does mean that we have to pay people to do things we used to do, though, so it has had a financial impact. My 'title' is Chris's 'PA and logistics manager'…
Chris: …travel agent, chauffeur and apparently carer. But most of all she's still my wife.
Jayne: That's really important because you go into a consultation as husband and wife and you come out as "patient and carer". We've wrestled that back and we are a husband and wife team again – and a team that goes out raising awareness around dementia.
How are you involved in raising awareness – and why is it important?
Chris: I got quite depressed after diagnosis and we called the family together for a "last holiday" – but when we got back from it…I was still me! So I thought I had better find out more about dementia and discovered the Dementia Friends information sessions by the Alzheimer's Society.
Those gave us both confidence and a sense of worth again, which you can lose. From there, people asked us to go and talk about dementia publically and we are now invited to speak all over the place – we've been to Australia, Japan and Europe.
We also try to get involved with as many things as possible in the UK – to inspire people and tell them life is not over with a diagnosis. You can do other things if you can't do the same things you used to do.
Jayne: Early on after the diagnosis, I started to disable Chris by doing everything for him. It's what you do when someone is "ill" – but you can't do that with this disease.
It's the only one I know where the primary carer has to be hands off. We go in and disable out of love and kindness, and it's the wrong thing to do. We have to step in when we are needed, not too soon –and it's such a fine line.
Chris: People too often forget that on diagnosis you don't suddenly become stupid – you're just cognitively challenged. I have 30 years of experience that I can still share with people as long as I get support and make adjustments.
I'm still me – but Jayne has just become my cognitive bridge to the 'real and normal' world. So don't just look at a person as having dementia: they might have been a professor, a teacher, a researcher, a great golfer, a driver…and those skills they've had throughout their life are slow to be removed.
They've also become an expert by experience in their own illness and dementia, so can add value that way too. As people living with dementia, we can contribute to so much, and instead of people "doing" for us, they can do things with us.
How important is it that people speak out about their dementia?
Jayne: When Chris had the Alzheimer's diagnosis he wrote a Facebook status to say that he had been going through tests, had a mixed dementia diagnosis and that we wanted to let everyone know at once.
What it did was take the elephant out of the room. We didn't consider that at the time, but looking back that was a major awareness-raising move – people weren't then afraid to ask us about it because we'd come out and talked about it.
Chris: There is a stigma around anything people can't see because they haven't got a visual clue. And people get embarrassed if they haven't got a clear sign.
Unless you come out and tell people about your dementia and talk about how it is to live with it then people aren't going to be aware and you're just perpetuating the stigma or the idea that we should be hidden away and ashamed.
This interview was part of a series brought to you by Elder, the company who can take care of all your loved one's live-in care costs. Whether you are looking for a live-in carer in London or require assistance in another part of the country, Elder will ensure that all of your care needs are taken care of.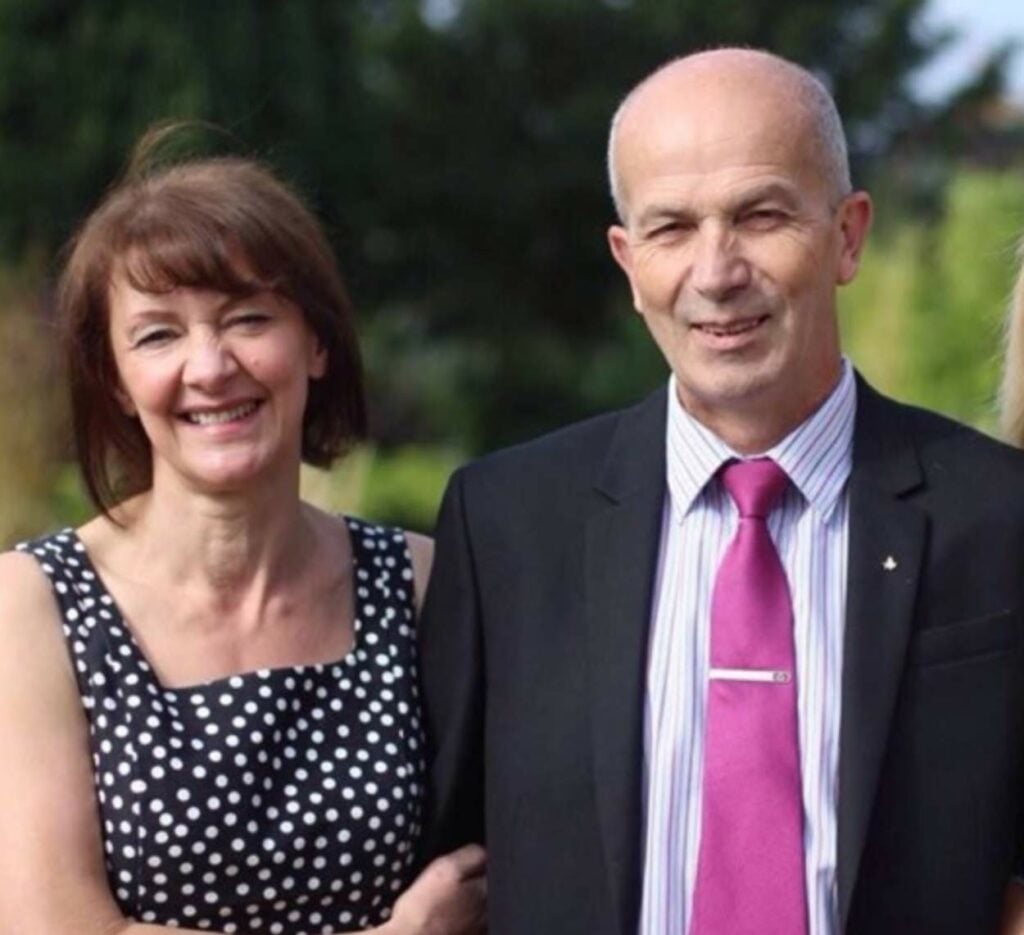 Related Features
Dementia Care: Tracey Shorthouse, Living with Early Onset Dementia
Tracey Shorthouse was diagnosed with early-onset dementia at the age of 45. Now 47, she talks to us about how her life has changed and the challenges – and opportunities – to keep independent and engaged with life.
Dementia Care: How Celebrities Are Putting Dementia in the Spotlight
With the Alzheimer's Society launching its United Against Dementia celebrity campaign, we look at the impact that high-profile people living with dementia can have in challenging the stigma and improving public understanding of the condition.
Dementia-Friendly Gardens: How Gardens Can Provide Wellbeing for Those With Dementia
The therapeutic power of nature is well-known, and gardens can be a place of sensory delight for those living with dementia. We look at the growing trend for dementia-friendly gardens in horticultural design, and how you can create a flower-filled sanctuary at home that the whole family can enjoy.
Living with Young Onset Dementia: An Interview with Peter Berry
Peter Berry lives with early onset dementia, a form that appears before the age of 65. A passionate advocate for living well with dementia, Peter works with Young Dementia UK to raise awareness of the condition.
The Elder Interview: Nigel Franklin, CEO of Arts 4 Dementia
Arts 4 Dementia works with creative organisations to facilitate workshops for people with dementia. We talk to CEO Nigel Franklin about the power of the arts to challenge and inspire people after a diagnosis.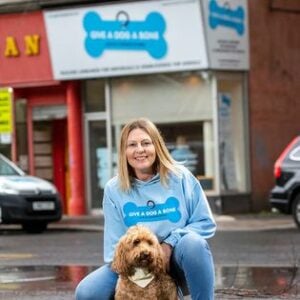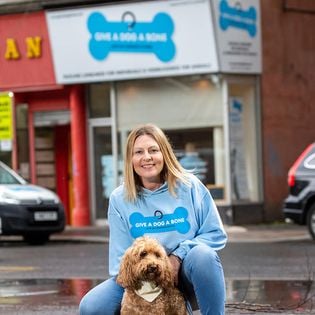 Give a Dog a Bone founder Louise Russell discusses her mission to provide companionship for elderly individuals through the love and comfort of pets. Learn more about her inspiring work to improve the lives of older people.
Read More »