Live-in home care, where 'companion carers' are carefully matched to provide support and continuity, is the fastest-growing model in the care sector.
David can't remember things he used to recall easily. He gets easily confused and disorientated. He's anxious a lot of the time, and needs significant support, practically and emotionally. It's a challenging situation, both for him and for his family, perhaps the most challenging they have ever shared together. But even though David needs 24 7 care, he is still able to live in his own home – the one he shared with his wife Maureen for over 40 years – thanks to an innovative new live-in care model that puts his wellbeing first.
Live-in home care, where 'companion carers' are carefully matched to provide support and continuity, is the fastest-growing model in the care sector. It was a welcome choice for David's daughter, Fiona; like so many, she was torn between the demands of her own young family, work and everyday life – and the need to make sure her 84-year-old father was safe, well-cared for and happy. For Fiona, employing a carer to live in with her father and provide both a watchful eye and companionship was both welcome and a relief.
She is not alone in her search for the best way to meet the needs of older family members. With an ageing population that numbers some 15 million people in the UK aged 60 and over, and 1.5 million who are 85 or over – finding the best solution for relatives that need assistance has become a crucial one.
Traditional options have generally been uninspiring and impersonal; care homes are often grey, whey faced places where people may get primary care, but without the emotional empathy, continuity and personal attention that acknowledges the individual.
The other care alternative, when possible, is leaving older people to live independently in their own home – but this can be fraught with worry for relatives who live far away, or who may check in on them as often as possible, but lack the peace of mind of an ever-present eye.
Small wonder that demand is surging for live-in care, dubbed by some as "au pairs for the elderly". At present, only a small network of companies provide live-in carers – of which Elder.org is a market leader. Founded by web entrepreneurs Pete Dowds and Tom Brooks, the company uses similar technology to online dating and consumer review websites to match tailored live-in care to people in their own homes. Live-in home care was originally meant to be a niche offering on the side of the company's wider care options. However, it has quickly become the company's sole focus – and only a year into business demand shows no sign of slowing down. For Dowds, the success of the model lies in marrying technology to human need.
Elder's goal is to move this care model into the mainstream – providing a solution that will allow families a new affordable choice in how their loved-ones are cared for. The costs of overnight live-in-care are comparable to that of a higher-end care home, around £750 to £1,400 per week, depending on the level of care needed – and it's a far cheaper option for couples who wish to stay in their own home.
At present, the live-in carer model only caters for a small proportion of the older population needing assistance. According to industry sources, only around 10,000 families have live-in care. By comparison, 290,000 older people in England and Wales live in care homes according to the last census.
Care options:
The numbers of people aged 85+ in England increased by almost a third over the last decade and will more than double over the next two decades
By their late 80s, more than one in three people have difficulties undertaking five or more tasks of daily living unaided and between a quarter and a half of the 85+ age group are frail.
290,000 older people in England and Wales live in care homes according to the last census.
Around 10,000 families currently have live-in care, and it is the fastest-growing area in the care sector.
*Source: Age UK – The Health and Care of Older People in England, February 2017*
But it's the emotional and personal aspects that are hard to put a price on that have really swung the pendulum this way. Some research has suggested that it is quality of life, not just primary care, that has the biggest effect on a positive outcome for someone with care needs.
For many in later life, remaining independent for as long as possible is key – and the human element of companionship, attention and emotional warmth is a major contributing factor. Pragmatically, the research also suggests that older people who are allowed to remain in the familiar surroundings of their own home are as likely to suffer a third fewer falls and a quarter fewer hip fractures than those in care homes.
What's clear is that this new market has tapped into something crucial about care – namely that everything matters. Whether it's the comforting, familiar surroundings, the simple idea of home-cooked meals or just someone friendly around on a daily basis to talk to, these are profound elements of being human often ignored by traditional models.
Live-in care, by its fundamental premise, also deals with the very real risk of loneliness for many older people – especially those with mobility issues or dementia. According to the charity Age UK, "the risk of loneliness and isolation appears to increase with age, and among those with long-term health problems and/or disability. Mounting evidence shows that loneliness has a serious impact on our health – which in turn can lead to greater reliance on health and social care services. Around a million (10 per cent) older people are 'chronically lonely' at any given time in the UK".
The element of companionship is a crucial part of the success of this new model – and of the vetting process of new carers, who are carefully matched with clients to ensure they have similar interests. As a result many indeed do become friends.
"We want to ensure that when we match care professionals with recipients, they aren't only matched based on skill and requirement, but also on common interests," says Pete Dowds. "This way, once the carer moves into the recipient's home, they have a mutual interest that can help them build strong and lasting relationships, developing into genuine companionship."
The peace of mind of a live-in carer also extends to the transparency of care that a person receives – in the wake of a number of scandals involving standards in UK care homes, the unthinkable idea that a loved-one might be neglected or mistreated is one that haunts those trying to find appropriate care. With a live-in carer there is an accountable, named person in charge of primary care who is almost an extension to the family – and a structure of continuous and considered support, rather than a focus on removing their loved one from their immediate caring circle.
Carers will generally move into a spare room in their clients' home to look after their charge, sometimes on rotation with others to ensure seamless cover 24-hours, seven days a week. It's a practical, elegant solution to an often difficult and upsetting situation. And it's one that also allows families to operate without disruption – and crucially that means for all members involved.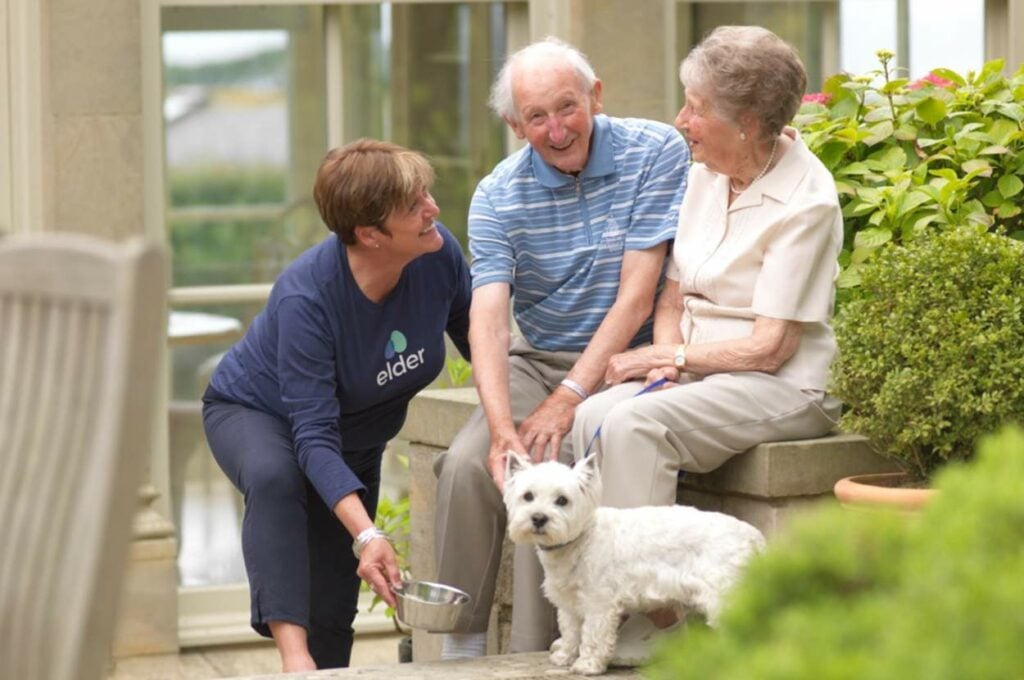 ---
It even allows older people to keep their pets – something that care homes are notoriously unwilling to accommodate. A recent high-profile social media appeal to keep Bob, an 87-year-old pensioner with his dog in his care home underlines this thorny issue – in the end the management cited health and safety concerns and inconvenience in their decision to remove the dog. Bureaucratic boxes to be ticked, but a person nevertheless on the other end of a decision that will affect him and his wellbeing greatly.
With flexibility being just one of the myriad benefits to live-in care, the challenge now, according to those in the sector, is not persuading people that it is the best option – but in finding the carers to meet the demand.
Sian Hughes, a carer in north London, has worked in the care sector for over ten years, and is now a full-time Elder employee. "I look after a lovely gentleman in his late 70s and I find the live-in care model very rewarding – both personally and professionally. I get to spend real time with my charge, who I consider a friend now, and being on site and offering that continuity of care in his own home is incredibly positive for both of us."
Many carers are currently being sourced from the Commonwealth, Eastern Europe and South Africa, but live-in care companies say that they are keen to get more British people to consider it as a career. As such they are targeting more unusual recruits too – from recent divorcees to those considering a mid-life change of career and lifestyle – people who might never have thought of care as an option before.
And while they may be looking at care in a way they hadn't done before, they will only be following a larger trend in society – as our ageing population demands solutions such as those provided by one of the best live-in care agencies, Elder, help the elderly to live with increased wellbeing and independence well into later life.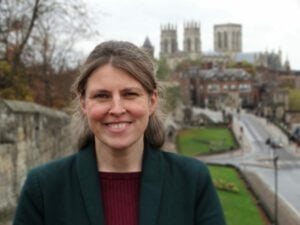 Giving the elderly a voice in Parliament: An interview with Rachael Maskell MP We talked to Rachael about how she helps constituents with issues around
Read More »