Founder of the Lewy Body Society, Ashley Bayston is on a mission to raise the profile of this type of dementia, which accounts for around 20 percent of all diagnoses of dementia in older people. We talked to her about the importance of raising awareness of Lewy body dementia and making it as much of a recognised name as Alzheimer's – and how the society is supporting vital research into the condition.
What is Lewy body dementia is and how does it differ from other forms of dementia?
Lewy body dementia is the second most common form of dementia after Alzheimer's. The term includes both dementia with Lewy bodies (DLB) and Parkinson's disease dementia (PDD). Alzheimer's makes up about 60 percent and DLB about 20 percent of diagnoses – roughly 120,000 people in the UK.
In the clinical sense, Alzheimer's and DLB are caused by two different malfunctions in the brain. Alzheimer's is caused by a protein called tau that forms plaques and tangles and causes cell death. In Lewy body dementia, the cell death is caused by abnormal deposits of the protein alpha-synuclein called Lewy bodies.
As far as symptoms are concerned, Alzheimer's is mainly about memory, and DLB has both cognitive and motor symptoms. The cognitive symptoms aren't necessarily about memory, especially at first, but more about executive functions such as spatial awareness, analytical thinking, discerning television from reality, that sort of thing.
The motor symptoms resemble Parkinson's because Parkinson's disease is also caused by Lewy bodies, but in a different part of the brain than DLB and PDD present identical symptoms with a different sequence of timing. With DLB the cognitive symptoms come first and the other way round with PDD.
Another thing that makes Lewy body dementia distinct from Alzheimer's is that there are dramatic fluctuations of consciousness. A person with DLB can be completely out of it and unconscious, and then suddenly awake and able to function, and it's totally unpredictable and can happen within minutes.
Finally, a hallmark of DLB are hallucinations, which you don't get in Alzheimer's. Some people get pleasant hallucinations – children and bunny rabbits and things, but most people have really scary hallucinations, which is ghastly for both the people with DLB and their carers – and indeed hallucinations are one of the things that often triggers the diagnosis.
Is diagnosing DLB difficult?
It is – you can't have an absolutely positive diagnosis except post-mortem. However, there are imaging techniques such as PET and SPECT scans that are very advanced and show changes in the brain associated with various disease processes. A skilled and experienced diagnostician should be able to spot it.
Lewy bodies themselves are named after Dr Frederich Lewy, who was a neurologist in the same lab as Dr Alzheimer. Dr Alzheimer found his tangles in 1906, and Dr Lewy found the bodies in 1912, but he found them in people with Parkinson's.
It's only from about the 1990s onward though that the medical profession has paid much attention to it, and the first set of diagnostic guidelines were only put together in 1994 in a consortium headed by Professor Ian McKeith, who is the president of the Lewy Body Society.
Why did you found the Lewy Body Society and what is its aim?
My mother had DLB, and it took five years for her to get a diagnosis. At that point, I thought I would like to help a charity in aid of Lewy body dementia, but there wasn't one at the time – so I started the Lewy Body Society in 2006.
I googled DLB, and Professor McKeith's name kept coming up over and over again. He was in Newcastle, so I went up to see him. I had read a textbook that he'd edited, at that point the only one on DLB, and every chapter ended with, "more research must be done into this." So I thought, "Right, I'm going to set up a charity to fund research and to raise awareness."
In the beginning, I did everything myself, except being the treasurer, and I was also the helpline then too, which was difficult because although I really liked helping people after my mother died, it was like pulling off a scab.
I passed the "handbag of office of CEO" over to Jacqui Cannon in 2010, who is one of the most efficient people in the world and had helped the charity as a volunteer and a treasurer since the first year. She shares my passion. We are doing this for my mother and her father. I remain an activist Chair of the Trustees and work closely with Jacqui.
Funding research is a core mission of the society– why is it so important for you?
The mission as set out in the charity's constitution is two-fold: to fund research and to raise awareness. People send donations – mainly instead of flowers at funerals, we never solicit contributions – because they want it to go into research. We were able to fund the first research in 2007 and have funded several projects since then. We are currently funding four research projects.
These include a significant work on genetics by Dr Jose Bras at UCL which was published in Lancet Neurology on 15 December. There is a feasibility study happening under Prof Alan Thomas at Newcastle University using skin punch biopsies as biomarkers to test for alpha-synuclein.
Prof John O'Brien at Cambridge University is also working on an advanced form of imaging, and we are also funding a project which is not hard bench science but a model pilot carer and patient support group. This past autumn Dr Jay Amin at Southampton University finished his research into inflammation and DLB which we funded.
If you would like to take part in a research study of Lewy body dementia through 'Join Dementia Research' click here.
How do you best support somebody with Lewy body dementia?
The carer's burden is much higher in Lewy body dementia because you aren't just dealing with challenging cognitive issues, you are dealing with people who are falling or fainting and have trouble walking too.
The hallucinations are a huge challenge. You've got to get inside somebody's reality, and it's very difficult because you can't really. With my mother we didn't know what she was thinking, she just kept saying, "help me" and it was so terrifying.
Professor Alistair Burns in Manchester has a wonderful story; he talks about a patient of his who saw the Hallé orchestra at the end of her bed! I wish my mother had had that; she would have loved it.
I hear of people whose loved ones have visitors that "come for dinner every night". Some carers will show unwanted visitors out the door to try to relieve their loved ones' anxiety. Sometimes people get very paranoid and think you are out to get them. I would say that DLB is the worst of Alzheimer's and Parkinson's combined.
What resources are there to support somebody caring for a person with Lewy body?
There isn't a lot really – the people who are in hospice get a lot of support, but regarding other available support, it depends on where you are. Dementia UK's Admiral nurses, who are like Macmillan nurses and go into the home, are a godsend if you are lucky enough to live someplace where there is one.
It's a postcode lottery. I am planning on moving to Newcastle because it's the best place in the country to get dementia care! This is because of the work of Professor McKeith and his colleagues at Newcastle University's Institute for Ageing. There is state-of-the-art biomedical research and clinical work on campus for Ageing and Vitality – it's absolutely a centre of excellence.
There have been people in the public eye with Alzheimer's who have spoken about the experience – which has arguably led to greater awareness. Has anything similar happened with DLB?
Robin Williams had Lewy body dementia, although he was initially diagnosed with Parkinson's. His wife spoke out about a year after he died and discussed very openly about DLB which was one of several waves of awareness-raising around it and him since his death in 2014.
Public awareness is key. Before Ronald Reagan developed Alzheimer's nobody knew about it, and I think in some ways that was his greatest legacy. There's not as much money going into research for DLB as Alzheimer's, and this is where the awareness question comes into it. One of our ongoing activities is to make people aware that Alzheimer's is not the only dementia.
What would you like the legacy of the Lewy Body Society to be?
First of all, I would like Lewy body dementia to have the same name recognition has Alzheimer's. When this started out, I thought we could do that in six years because the year that we started was the centenary of Dr Lewy discovering the bodies, but there is still a long way to go.
I've been running the society now for 12 years, and there's more awareness, but not nearly as much as we want to achieve. More than that though I would like to see some research sponsored by the Lewy Body Society make a huge breakthrough in treating, or even preventing, the disease.
This interview was part of a series brought to you by Elder, the company who can take care of all your loved one's live-in care needs. If you are looking for a live-in carer in the UK, Elder can help.
Further Information
Susan Schneider Williams, wife of Robin Williams, wrote a Special Editorial for Neurology.org about her family's experience with Lewy Body Dementia called 'The Terrorist Inside my Husband's Brain' which can be read here.
Related Features
Interview with Nicola Cooper, Senior Technology Co-ordinator for Alzheimer Scotland
As Senior Technology Co-ordinator for Alzheimer Scotland, Nicola Cooper is part of a team that promotes independent living through the use of technology, complementing human care and support.
Before I Forget: Preserving Our Stories Using Digital Memory Curation – Dr Nick Barratt
Nick Barratt is an author, broadcaster and historian best known for his work on BBC's Who Do You Think You Are. We talked to him about the power and potential of using digital memory curation to preserve our stories.
Dementia Across Cultures and Ethnicities: An Interview with Author, Dr Julia Botsford
We talked to Dr Julia Botsford about the questions and issues that cultural and ethnic differences can raise in the provision of support and the creation of services for those living with dementia and their families.
Dementia Care: The Positive Power of Creativity – Rebecca Packwood, the Age Exchange
The Age Exchange is an intergenerational community hub in Blackheath, south London which focuses on active ageing. It is also the locus for Reminiscence Arts projects, interventions and training programmes run by the Exchange's project workers and volunteers for the local community.
Clothing and Identity in Later Life: An Interview with Professor Julia Twigg
We talked to Julia Twigg, Professor of Social Policy, Sociology and Social Research at the University of Kent about the impact of clothes on creating and maintaining identity and the idea of "old age" as a cultural construct as well as a physical reality.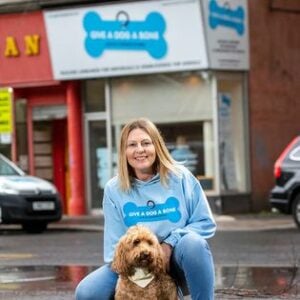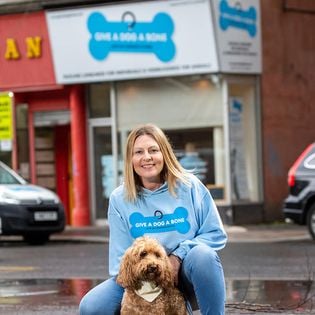 Give a Dog a Bone founder Louise Russell discusses her mission to provide companionship for elderly individuals through the love and comfort of pets. Learn more about her inspiring work to improve the lives of older people.
Read More »