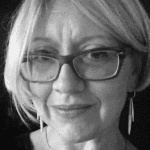 As Senior Technology Co-ordinator for Alzheimer Scotland, Nicola Cooper is part of a team that promotes independent living through the use of technology, complementing human care and support.
The team provides information, training materials and resources, as well as real life examples of technology being used to support people living with dementia. This is can all be found on Dementia Circle, an online resource dedicated to finding and testing useful products for those with dementia. We talk to Nicola about the power of technology to impact the lives of those with the condition and their carers and its capacity to empower and connect.
There's real interest at a local and national level about the use of technology in dementia care; from family home carers to health and social care professionals. Many feel out of their depth, particularly as new products and services are emerging all the time. When we talk about technology we find it helpful to break it down into more digestible areas – everyday living, staying connected with friends and family, getting out and about, and having a meaningful life. This also makes it easier to signpost people to what they are interested in.
I think the word technology can be daunting. You almost have to take it back to "anything with a plug", and remind people that we use technology all the time already. Families are becoming more and more interested in exploring how it can help them to care for their loved ones.
In part I think it's because people are much more spread out geographically than ever before, and this presents a challenge in caring for loved ones. There are various tech solutions available to help carers.
For example, you could have a person in one part of the country that gets an alert in the morning when their relative in another part of the country switches the kettle on for their cup of tea – reassuring them that they are okay. The home care profession is also looking at technology in new ways. With the double challenge of an ageing population and budget constraints, technology can provide good value in terms of supporting people living with dementia, with low-cost interventions that can make a real difference.
Technology can help dementia in so many ways
It could be an app, a mobile phone, a central heating control or a TV remote that makes the difference. Innovation can also transform the most mundane things and make them accessible – like the person who is storing food in their microwave because they can't work out the complicated control panel, when one designed with big turn-able buttons would make it much easier to use.
Clocks are a biggie too. People will buy them, often at considerable cost, only to find that the model they went for wasn't an appropriate solution; perhaps buying a digital clock for someone who now only recognises analogue, or a speaking clock that says 6.15pm when quarter past six is what makes sense to the user.
Some initiatives are even using applications such as Virtual Reality in dementia care
There are cases where people have recorded things such as the favourite beach walk of a person with dementia, which is then played back to them on a VR headset. This has been shown to evoke positive feelings that can remain with them long after the actual experience. Another application for the VR tech is to help professional understand the experience of someone living with dementia. For example, the architects using VR headsets to experience buildings and interiors through the eyes of someone with dementia, such as finding out what the spaces look like with diminished sight.
Contrary to popular opinion, it's possible for people with dementia to learn new technology skills.
Alzheimer Scotland service users in Glasgow have been learning how to use iPads. Those attending the iPad sessions are mainly living at home and the group support is usually back up by family carers and sometimes grandchildren. Everyone has their own device and week-to-week they learn how to upload, download, use Facetime and other skills.
The iPad is a piece of technology that they they have learned to use only after diagnosis. They'll use it in all sorts of ways, including Facetime each other to stay in touch – even in the middle of the night if they know someone in the group has the same sleep patterns as they do. Learning technology skills is like anything – quite often if someone has dementia they will understand points in the process, but sometimes forget the order. With the right prompts and pointers you can get past this.
Technology can support people living with dementia to manage risks, improve quality of life and stay in their own home for as long as possible.
Applications in technology could include home health monitoring, cooker controls, medication pill dispensers, video messaging apps, GPS and location technology.
For more information on the work of Alzheimer Scotland's Tech Team, get in touch at: www.alzscot.org; tech at alzscot.org; AlzScot Tech (Facebook)
 Alzheimer Scotland has developed a free app to help find a person with dementia if they are missing – Purple Alert – They are looking for 300 people to help test the app for one day in March, in 3 locations – Glasgow, Edinburgh, the Highlands. If you would like to get involved, then contact Nicola at ncooper at alzscot.org.
www.dementiacircle.org offers feedback from testing circles (people living with dementia and their carers who have tried and tested products) and video clips about technology and everyday domestic products that people are finding helpful.
Live-in carers can provide the support elderly people often require to feel comfortable using technology to stay in touch with friends and family.
GPS location technology is also something we're seeing a lot of people considering.
It's an enabler, allowing people to maintain their everyday routines, with the back up and knowledge that in the event they become disoriented, someone knows where they are. We're finding that people are independently getting onto the internet and looking for this kind of technology – "safer walking technology", we call it, never a "tracker".
The informed consent of the person living with dementia must always be sought before even considering putting something like this in place. Guiding principles are now being drafted to support citizens and professional organisations working in this area. There's a lack of confidence and understanding on why one device may be more suitable than another and we want to give people the knowledge and skills that will lead to good outcomes for people living with dementia in Scotland.
You also need to educate people on the limitations of technology too.
A device may be a wonderful thing but someone still has to charge it, someone has to remind the person to take it with them if they go out. And you do have to have the conversation with the person around "do you consent to having a GPS", for example.
For us, it's all about awareness and breaking down barriers. Helping people to understand why they might want to embrace technology, and why they shouldn't be afraid of it. We're developing masterclasses with our partners in health and social care, so that conversations around the potential future use of tech can be had at the point of diagnosis.
---
Technology can never replace the human aspect of care.
It's more of an augmentation. It's can also be a useful bridge in helping family members to understand and make sense of their loved one's behaviour. Door sensors and home monitoring equipment can reveal patterns of behaviour that are rooted in an earlier occupation, rather than someone who is up through the night and leaves home for no particular reason. For example, the man who rises in the middle of the night and takes the neighbours bins out because he was formerly a bin man. Not knowing why dad is tired in the morning and where he may be going during the night can sometimes lead families to become overly restrictive, when understanding what's actually going on can be reassuring, helping families and care partners to support someone living with dementia to stay at home for longer.
For me, the most exciting thing about technology is how it helps people maintain their everyday routines and social connections.
For example, if you have a control that will automatically cut out a fire or a cooker if it's left on, then the dangers associated with it are minimised. In some cases, even small technological interventions can enable a person with dementia to live at home six months, two years or even longer than they may otherwise have been able to.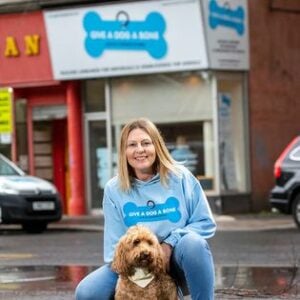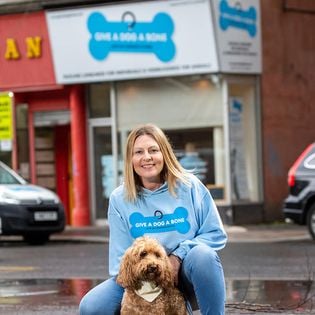 Give a Dog a Bone founder Louise Russell discusses her mission to provide companionship for elderly individuals through the love and comfort of pets. Learn more about her inspiring work to improve the lives of older people.
Read More »