We spoke to Adam Hillier, Head of Care Service Operations at Legal & General Retail Retirement, on being more proactive about financial planning for later life and care needs.
What do you think are some of the primary challenges to planning for care funding? 
There is a lack of understanding about the later life care system. Many people do not plan ahead for their care needs until they reach the stage of needing it. It's only at this point that they, or more often family members, begin searching for information on care funding – often with the pressure of having to make a decision quickly.
There is also no one central place for information on care funding options. Although many people will start their care journey with their GP or local authority, social care teams are only likely to identify whether you are entitled to any state support. Taking further financial advice is often something the care seeker or their family needs to seek out themselves.
Why do you believe the majority of people in their 60's tend to put off planning for care funding?
Care is not as aspirational as, for example, retirement. It's not exciting to think about how you will spend your money, when the subject is care.
It's also something that many people either do not think will happen to them or simply do not wish to think about. Care is still closely associated with end-of-life and is often a taboo subject that people do not wish to discuss with their family members.
Why is it important to plan ahead for care funding?
There are two main reasons. First, by taking advice sooner you may be able to retain more of your money. A specialist later life care financial adviser can help you maximise your income and explore financial products that can effectively cap the cost of care.
The second reason is choice. Approximately 1 in 4 self-funders receiving care will run out of money, when this happens your choice of care provider will reduce considerably. If you're receiving a package of home care that is more than the local authority are prepared to pay, they may suggest a more cost-effective care provider or even a move into a care home.
What are important considerations or questions people should ask themselves or relatives when planning for care funding in later life?
What do you want to happen if your care needs increase to the point where it is difficult for you to live independently? A care home is often the default option for many people, but live-in care or retirement communities can be an alternative.
Have you thought about what changes could be made to your home, to make it more accessible if necessary? Is there a downstairs bathroom? If not, could one be put in? How much would it be to fit a stairlift and are there any grants? Would you be willing to put in a wet room rather than a traditional bath? These kinds of changes are often worth doing before you need them, so that if a sudden change in your health happens, your property is already suited to your needs.
Finally, it's important to have an open and honest conversation with family members, to ensure that everybody is comfortable with the plans you are making. For example, if your ambition is to move closer to your children, or even move in with them, then having an honest conversation about how this will affect everybody involved is vital to ensure such a move doesn't negatively affect your relationship.
What are the different care funding options available from local authorities, NHS, and companies like L&G?
Every local authority in England follows a fairly standard process for assessing your finances and determining who is eligible for financial support.
If you have more than £23,250 in savings and assets outside the value of your home, then you will be expected to meet the cost of care in your own home by yourself. If you require a care home, this £23,250 figure will also consider any property that is not disregarded. If you have less than £23,250 then the local authority is likely to contribute towards the cost of your care but may still not meet the full costs.
There are two forms of funding available from the NHS. NHS Continuing Healthcare is a fully funded package of care, whereby the NHS will pay in full for your care. In order to be eligible for this level of assistance, you will need to show that you have 'primary health need' – meaning you have medical care needs rather than solely personal care requirements.
The second form of NHS funding is NHS Funded Nursing Payments, these payments are only paid to people that need the services of a registered nurse in a nursing home. The payment is made directly from the NHS to the nursing home, is designed to cover the cost of nursing care, and will be deducted from your bill.
Legal & General recommend seeking specialist Independent Financial Advice for later life care if you are likely to be self-funding the cost of your care. Legal & General provide two products that may be suitable to help meet the cost of care.
Our Lifetime Care Plan is a form of Immediate Needs Annuity which can provide payments towards the cost of your care and potentially cap the cost of care.
Our Lifetime Mortgage product may allow you to access the equity in your property, potentially giving you greater choice when it comes to arranging care at home or making home improvements and adaptations.
Get every penny you're entitled to
Click the button below to use our free funding calculator.
How can L&G products support individuals who are partially funded by their local authorities? How do they support those that are self-funding their care? 
If you are funded by your local authority for a package of care at home, but they are not prepared to pay any extra to meet the cost of night-time or live-in care, then our Lifetime Mortgage allows you to drawdown from the equity in your home. This may allow you to meet the cost of intensive care at home packages, avoiding the need to move into residential care.
However, depending on your circumstances, releasing equity from your home may affect the amount of local authority support you are entitled to. The Legal & General Financial Advice team can discuss this with you in more detail.
Some customers have previously released equity, through a Lifetime Mortgage, despite having buy-to-let properties that could be sold. Doing this has allowed them to access the capital to pay for their care whilst not losing the income generated by those properties.
If you are self-funding the cost of your care then our Lifetime Care Plan can potentially cap the cost of care, with the plan making regular payments towards the cost of your care.
What are the benefits of working with an independent financial adviser when planning for care?
There are very few reasons not to have a conversation with an Independent Financial Adviser (IFA) if you are self-funding the cost of your care and are likely to do so for some time. Many IFAs provide a no cost no obligation initial consultation to explore your options.
Most helplines, such as those provided by national charities or even Legal & General's own Care Concierge team, can only cover non-regulated care funding advice. By speaking to a care specialist IFA, you will be able to understand all of your care funding options.
Care has the potential to cost hundreds of thousands of pounds. There are products that can help people to limit these costs. Some of these products are currently only accessible through financial advisers.
What questions can people expect to receive when meeting with a financial adviser?
When a person contacts an IFA, they will often have access to a no obligation and no cost initial conversation.
The IFA will review your financial situation to identify any support you may be entitled to. If you will be self-funding your care, the IFA will explain the different options that might be available and the pros and cons for these. They might cover options such as:
Generating rental income from any vacant properties
Savings & investment advice
Care plans to pay for care (also known as Immediate Needs Annuities)
You can then take the time to go away and think through your options or talk it over with family. Financial Advisers understand that this is not a quick decision and it often takes months between the first conversation with an IFA and a person deciding to proceed with advice.
Why did L&G Health and Care decide to enter into supporting those seeking financial advice around care? Can you speak to your partnership with SOLLA?
With the UK's over-80 population set to double by 2040, and the existing care infrastructure already struggling to fulfil the needs of those in later life, there needs to be a step-change in the way society provides, plans and pays for care.
We're dedicated to helping society solve this challenge, which is why we've launched our new Care Service. We want to make it as easy as possible for care seekers to understand their care options, find suitable care in the area they want, and ultimately pay for that care. People can access our Care Service via our website or by speaking to our friendly Care Concierge team.
To help care seekers consider their options, we're working with a panel of Independent Financial Advisers (IFAs) who specialise in care funding advice. All advisers are experts in their field and accredited by the Society of Later Life Advisers (SOLLA). Legal & General have a history of working with SOLLA and we believe that, when it comes to seeking specialist later life care financial advice, their advisers are some of the best in the country.
Read our latest interviews
Browse our latest interviews, and research on elderly living, from leading national experts.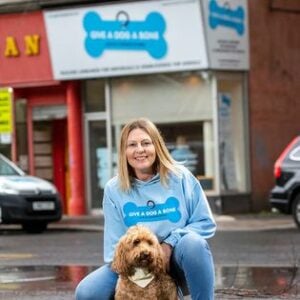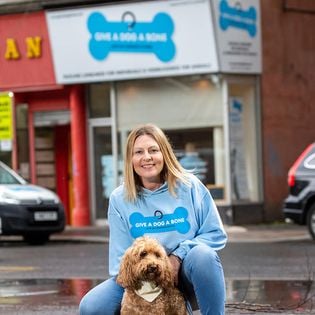 Give a Dog a Bone founder Louise Russell discusses her mission to provide companionship for elderly individuals through the love and comfort of pets. Learn more about her inspiring work to improve the lives of older people.
Read More »