The Elder Interview
Giving the elderly a voice in Parliament: An interview with Rachael Maskell MP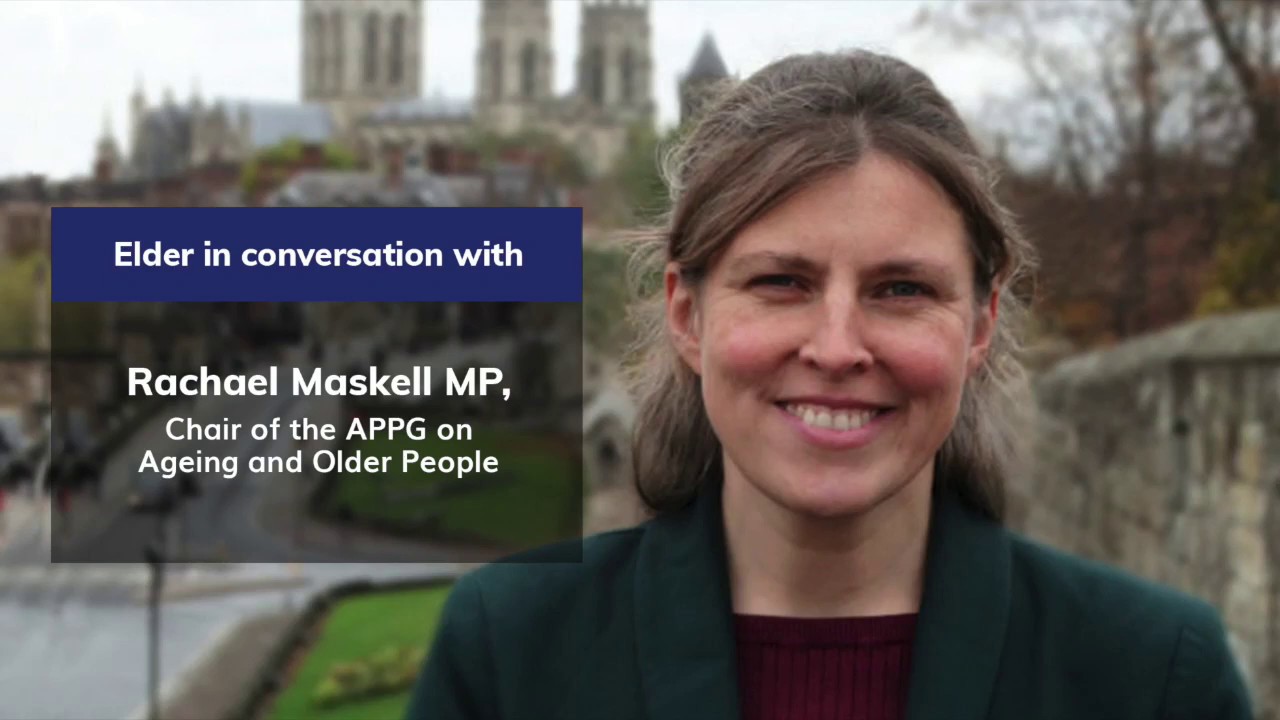 Rachael Maskell MP is the Member of Parliament for York Central, Shadow Minister for the Voluntary Sector and Charities, and Chair of the All-Party Parliamentary Group (APPG) for Ageing and Older People.
The latter is an organisation working in parliament with Age UK to raise awareness around issues the elderly are facing. One of its primary roles is to shine a positive light on the value the elderly bring to society, as well as lobbying the Government to make sure those in later life have a voice.
We talked to Rachael about the work of the group, how she helps constituents with issues around care funding, the response to COVID-19, and the future of social care.
Tell us a bit about what the All-party Parliamentary Group for Ageing and Older People does.
The All-Party Parliamentary Group for Ageing and Older People has a really important role to play. In politics, I find that the only time that older people come into any form of debate is concerning pensions or social care and always in a negative context about the weight they place on the public purse.
I think it's really important to look at the broader agenda, about how we dignify life in later years. How do we ensure that older people are really valued? Not just for who they are, but what they bring.
That's why I think chairing the group is about setting out a vision – that actually it's an uphill climb as we get older – of positivity – and it doesn't always have to be based on this negative agenda.
So, the All-Party Parliamentary Group – they're known as APPG's in short – has undertaken a range of different inquiries into aspects of later life, and the impact they have. We've looked at everything from relationships and older life, to looking at housing – housing comes up as an issue currently.
We've carried out a really thorough inquiry into the issue of human rights of older people. Particularly in light of the fact that, in Wales, they've got a Commissioner and a commission protecting the rights of older people. It really is world-leading in the work that it does and we were seeing whether there is a case to be heard to have a similar body across the rest of the UK.
The conclusion of our report was that we should have that protection put in place. It's quite interesting that we've seen the Welsh Commission taking up litigation as a result of the coronavirus. So, it's very relevant indeed.
Whereas, in England, we don't have such protections. You've not just got to look at what's gone wrong, but also drive through the rights. We look at local authorities like Manchester. They've made such a huge effort to ensure that the voice of older people is mainstreamed into their policymaking.
We've heard from many good examples, including Manchester, during that inquiry about how older people should have a voice and the power to self-determine. I think that's so important, particularly if you're looking at a number of vulnerabilities that individuals have.
So, really, the work is around inquiries. Sometimes we'll have an opportunity to raise issues with Ministers or in a debate. But, I have to say, the agenda around older people is still quiet in Parliament. That's why the All-Party Parliamentary Group exists – to raise the profile around these issues.
What has been the APPG's biggest success to-date?
I think a big success really is the report we did around human rights for older people. We were carrying out a number of inquiries into different areas, but we kept coming back to the same thing – unless you've got rights then it's quite difficult to exercise those rights.
That's why we thought it was really central to do that report. We've got some good coverage – but we haven't yet won that argument with the Government. We need to continue to pursue the issue.
Read the APPG's report into human rights and older people
You're also one of the few MPs who has also worked as a care-worker. How do you bring your frontline experiences to the political space? What unique insight do you feel it provides you with?
Professionally, I was a Physiotherapist but, before I qualified, I was a care worker.
You know, it's a huge privilege being able to be alongside people and to provide their care. This was in the time before we knew about zero-hour contracts, and certainly minimum wages, but it was really important to be able to have that hands-on experience.

What was really important to me was about dignifying older people. I worked in domiciliary, as well as care home settings, noticing everybody as special for who they are, and I carried that through with me for the 20 years I worked in the NHS.

I always saw that my role was to care for the individual in a much more holistic way, and I think probably putting those roots down, as I did very early, working in social care enabled me to do that.
Of all the experiences in life, it's those moments you spend with older residents, in particular, who recant their lives. They tell their stories. They show the way they loved, they dance, they lived – they show everything. You just realise the true value of care.

Rachael Maskell MP, Chair APPG Ageing and Older People
What are your thoughts regarding the forthcoming Green Paper on social care?
When the Coalition Government came in, they commissioned the Dilnot Report, which reported in 2012. The following year, we were promised the Bill in 2013. It never emerged.
In the 2015 manifesto from the Government benches, we were promised a new Green Paper. It never materialised – despite constant scrutiny. In 2017, we were promised it was imminent.

Ever since, we were told it was coming out in the summer, at Christmas, the following spring. It never, ever, materialised. That's why I'm quite sceptical whether the Government really knows what they want to do with social care.

I'm really clear that we need to get this issue sorted. We know that £8 billion has disappeared from the sector. The access to social care – the thresholds have gone up. Therefore, people don't realise the nightmare it is to navigate until they actually hit that point in their lives – normally around their parents requiring social care.
Then they suddenly learn of the expense, the pressure, the availability of the support that they'll get. It is incredibly challenging. I personally support a national care service, integrated with the NHS. One that we professionalise.

We should work with care staff to ensure that they're properly registered – for their protection and that of the public. They carry out incredibly important roles, they're often the people who diagnose or notice something has changed, but also that report concerns as well.

I think we need to ensure that the profession is properly paid and properly valued. That people aren't on zero-hour contracts, that they can provide the care that individuals need. There is a whole revolution which is needed around social care.

I look at so many other countries, at their provision, and I'm very envious, I look at places like Holland, which have really got hold of what a good care setting looks like – ensuring you're maximizing independence while, at the same time, keeping people safe.

Unfortunately, I think our approach has been minimalistic. It's been about how to ensure that we can balance the books. Actually, it's got to be so much more. We've got to ensure that people have dignity in later life.

Having experience in social care, understanding the sector, it makes you realise how important it is that this agenda has got to be sorted. Sadly, the Government has been left wanting for over a decade on this.

It really hasn't been resolved since the creation of the NHS. So, as we're going to be celebrating 72 years on the 5 July this year, maybe that is the time to, not just clap carers and the care sector, but actually put something down in concrete to make sure that we have a properly available, accessible, affordable care service.
What are the issues around care funding you often hear from your constituents?
Clearly, you take a sharp intake of breath when you understand the real cost of care. Of course, if you need residential accommodation, that can be an additional cost on top of that.
The reality is that if you require care within a hospital setting, you get that free. Yet, if you need care in any other setting, you have to pay for it. There's a real inequality that's built up around this.
Maybe your condition doesn't require you to be in a hospital – but a social care setting? And, as a result, you have to pay the price. I just think there is inequality.
This isn't just an issue for older people, it is an issue for all of those requiring social care. The costs are astronomical, we know that. I just look at some of the costs of care providers within my own city, where people are paying over a thousand pounds a week – and that's quite common for a care facility.
There are some very nice ones but, when we talk about social care, we're talking about providing things like: washing, dressing, getting people out of bed, getting people fed, getting people comfortable for the day, addressing hygiene. These issues are essential to peoples' lives and any dignified society should fund those basic functions.
None of us really choose to be recipients of social care. It's just one of those realities that we have to face as we become frailer. As a result of that, it's important to have the comfort to know that our country will meet the basic needs.
That's what the NHS promises to do. But when you come into social care, there's a '… only if you pay for it' approach. That's where I think it's got to be free at the point of need, paid universally. By the grace of God we won't need it – but who knows we may.
That's how I feel. But, for families themselves and I hear, as an MP, so many stories about how people have worked so hard all their lives to put a little bit of savings away that they want to pass it on to their children, their grandchildren, but it just gets gobbled up so rapidly by social care.
Then, of course, people run out of money, sell homes and all sorts of things to provide that care. The money soon disappears and it's an immense cost. It's probably the biggest cost many people ever have to face.
Care homes were not prepared for this crisis. The first things we saw around older people were these letters coming out to older people saying 'Do Not Resuscitate'. Again, an appallingly unequal judgment being made.

Rachael Maskell MP, Chair APPG Ageing and Older People
I think it's different in different locations. In York, there's a model where the local authority purchases its care provision. Obviously, it tries to focus on domiciliary care as much as possible, to keep people in their homes.
But, if it does need residential care, then it will purchase those beds from private providers – you've got social providers as well. The approach of local authorities means – and of course it's always a difficult decision whether individuals need care – it's very hard to qualify to get the funding for it. That's certainly something I know constituents have often got in contact with myself about.
Then, obviously, having the choice of location. There are pluses and minuses to residential care, because you could be very socially isolated if you perhaps aren't mobile anymore and live in your own home. Perhaps you, as an individual, need the company of others and social care does not provide that service.
Some people are better off in residential care. Some people clearly need more support – and the home setting isn't a safe place for them to be and residential is required. The local authority, where I am in York, will purchase that provision from a range of care homes.
But I think that there are big issues, I would say, with that model. I think, personally, we should have well-provided state provision of social care. I think it's a lot safer in many ways because you take out the contractual issues and therefore the focus can be on the residents.
This is where I think we really need to think hard about how we build that service for the future – because we've got to build it, and we've got to build it well. I want the very best.
What issues do you hear from your constituents about NHS Continuing Healthcare?
Often there are issues with the assessments which are made on individuals and about their eligibility for Continuing Healthcare. Certainly, we've had a lot of issues we've dealt with.
Even people that have had it and then lost their Continuing Healthcare. That's a shock. Why? Because their parents are, perhaps, deteriorating rather than making an improvement.
What we're seeing is, as resources of local authorities are being stripped back, that clearly there's more rationing going on within Continuing Healthcare and the support it gives.
I think, on paper, probably the model seemed a very good idea but – I think the practical workings of it haven't really delivered for older people. That's why I'd really like to see that model reviewed, as part of a wider review of social care.
Where do you think the Government has got things right, where have they got things wrong in their COVID-19 response?
I've been very troubled by the approach the Government has taken towards coronavirus. In my city of York, we had the first case in the UK back in January. I've been involved with the discussions from that point.

We knew that there was going to be high risk – and yet – the preparations were not made and it's certainly been on a global agenda, this pandemic, for a significant amount of time. It was going to happen at some point. We didn't know when.

We've had, shall I say, practice runs with things like avian flu in the past. So, we should have been prepared. Obviously, learning that we stripped back on PPE. In particular, protective equipment – masks, aprons, gloves – it's very concerning.

I've just got a reply to a parliamentary question I asked about the provision of PPE. When the Government was talking about thousands of pieces of PPE and, in York, care homes were in receipt of 300 pieces of PPE.

Every single glove is counted as a piece of PPE. We're talking about a box of gloves, a few aprons and masks and that's it. When I was in clinical practice, I recall probably 100 pieces of PPE I'd get through in a day. Just to put it into some sort of scale.
Why do you think the impact of COVID-19 has been particularly tragic in care homes?
Care homes were not prepared for this crisis. The first things we saw around older people were these letters coming out to older people saying 'Do Not Resuscitate'. Again, an appallingly unequal judgment being made.

We have seen that, with less resilience as we get older in terms of our health, that coronavirus has a disproportionately negative impact – as a respiratory disease does. Probably, in my city, about 50% of the people that have died either being in care whose all got moved into hospital from a care home.

Of which, I have to say, the Government isn't collecting data on – which I think it's appalling because it's not where you die which matters but actually where you got the infection.

Residential care has been high-risk, we've had some really tragic stories. Including in my own constituency – where we've seen spikes of mortality – because the PPE protection wasn't there, staff weren't trained, there was long-term staff sickness, and agency staff coming in.

What I'm finding is that we didn't have the Care Quality Commission – that's the inspector, the regulator – coming in and inspecting homes. We didn't have GPs going into homes. We didn't have family going into homes. So, there was nobody who was independent eyes and ears on what was happening in care homes.

I've certainly been scrutinising my local authority because they are the only body with the responsibility for Public Health, who could have actually taken action. I don't think care homes had robust governance structures in place in order to protect people.

Therefore, I've been deeply concerned to hear stories of staff being told to come back to work sooner, despite having signs of coronavirus, staff really concerned for themselves and their residents in care homes, and in the community, about not having the protective equipment they need, and, people who are working in agency care moving out of the community then into care homes.

I heard of one instance of somebody who was working a coronavirus ward, he then worked in a care home. Now, clearly, if you are taking all the infection control measures, and that's most stringent hygiene, it shouldn't be an issue. But we know those protections weren't there as well.
We know that the social care sector is very financially unstable at the moment. I'm sure a 30% reduction in people accessing care home beds will mean that some organisations will go to the wall. I have no doubt about it.

Rachael Maskell MP, Chair APPG Ageing and Older People
How can we get to a point where we accurately evaluate the successes and failures of the Government?
I personally think there needs to be a Public Inquiry, which particularly looks at this area around mortality of older people in domiciliary and care home environments and in the hospital. We must remember, at the beginning, we didn't have protection for patients in hospitals either.

To really understand how there could have been more lives saved, it's a very sensitive issue, and I'm very aware that it's very upsetting for families to consider this, we have to learn from this. We don't know the total number of people who have died– and how even some of the deaths are being recorded is under question, as is the scale of infection.

There's a lot of people, you must remember, have survived coronavirus but their health has been impacted as a consequence of it. I know we just look at mortality as a country, but there's many more people who have had a most worrying long-term impact as well. The scale hasn't yet been realised.

We're not through this. This is why I become incredibly unnerved when the Government starts talking about easing the lockdown and narrowing that distance. What I'm learning is that a lot of older people are now being taken further back into isolation because they're too scared to go out.

If it's becoming busier and more dangerous out in the streets. The walk that they were able to take in the afternoon – because it was very quiet, they're no longer able to do that safely socially distanced. I think the strategy is wrong. We should have locked down a lot faster, like all the other countries, not released our lockdown until we are a lot further down the line – a lot safer.

We're seeing in Leicester, them having to continue to lockdown because of the infection risk. I'm sure that will not be the only place where there's a spike. I'm really concerned about how it continues to be mismanaged as well.
We know that the social care sector is very financially unstable at the moment. I'm sure a 30% reduction in people accessing care home beds will mean that some organisations will go to the wall. I have no doubt about it.

I think we see different care homes and some are absolutely fantastic places. In my constituency, I've been hearing about the hygiene measures they've gone through – which are extraordinary. I've heard the amazing care and support they've provided residents with. They have gone over and above what was needed and have been able to keep their residents safe.

It's not always a negative story. Some of these places are wonderful places to live and must be celebrated. But, I think the whole issue now is about the whole model of care. We've got to look at that.

Of course, we've got people who are carers at home, caring for loved ones. Often putting in extraordinary time to ensure that a spouse is well supported 24/7 and yet don't get any recognition or proper support at all. This is why the whole of the care sector needs a complete overhaul. I just don't think it works. I think it's a broken system. We must see reform.

We must learn from the current crisis to be able to do that. Also, I think there really must be an understanding of what the outcome is that we're trying to achieve in the provision of social care. This isn't just about a minimal meeting of need – a practical functional role.

This is about somebody's life, it's about enhancing somebody's life and ensuring that people are treated with the utmost dignity – and a real investment in the individuals it's there to serve. I really want to see transformation in this area.
Well, I have to say, first of all, a huge thanks to those working in social care doing extraordinary things that nobody ever knows about and are truly remarkable. I think there are many issues why social care itself has just been so devalued.
Why does the social care system not have enough people joining it?
First of all, it's predominantly women who work in the care sector who obviously care incredibly about the residents they support – some people out in their homes or in care home setting.

I think there is an assumption made that women will not shout for their rights and will not stamp their feet to say there's an inequality here.

As a result, I think local authorities – we know that they've gone from a period of austerity – but for a long time haven't really identified the worth of the care working staff. And, have significantly underpaid for the value that they bring.

We're really short on numbers of care staff. Brexit is making that more acute because many people would have come from the European Union to provide that support and care.

I look at areas like my constituency, and many others, that as new housing developments are being put up, people can't afford to live within the city. As a result, we've got a real shortage on that basis because they're not building the housing that people can afford to live in.

So, I think there's a number of factors there. Also, the lack of value which is put into care work. Often people are able to earn more work in the supermarkets. I don't want to devalue that work. But it's people doing that rather than providing work within the care profession.

It is a sacrifice working in social care but it's always a privilege to do that. But, when you're on a zero-hour contract, you don't get paid for your breaks, you don't have time to provide the care you want to provide. You are working under pressure, under speed and you worry about your residents – the people you are there to look after. You carry a huge burden. None of that is recognised.

I certainly can remember many shifts – and that's going back sometime now – where you barely had time to speak to your colleagues, let alone the residents. You were just getting on with the next task, then the next task. I think we really need to say if we're going to value people – which is surely the big learning of what coronavirus has given us as a society – that we must value one another.

We have to ensure that we provide for that and we have to fund it. And actually, when you wipe away everything else, what else matters in life? To know that our mums and dads get the care and the support they need. That someone's keeping an eye on them when we're not available to do that ourselves.

I just see we've got to change our value system to put care at the centre. Incredible community support when people came out Thursday night, after Thursday night, to clap for carers – and we thank everyone for that. But, there is no point standing in Downing Street clapping carers, if you then don't pay them, if you then don't value them, if you then don't ensure that the whole social care system is uprated and really given the input, the upgrade, that it needs.

I think it's really important that we see a proper response now from the Government to what we have witnessed over the last three months.
A simple message to you, the carers
Words can often seem empty and fall short when celebrating the incredible acts of kindness and compassion we're seeing during these tough times.
Your sacrifice, dedication and professionalism over these last few months has humbled us and we couldn't be more proud of each and every one of you. You've saved lives.
It is impossible to show you just how grateful we are, but we've given it our best shot in this short video message to you.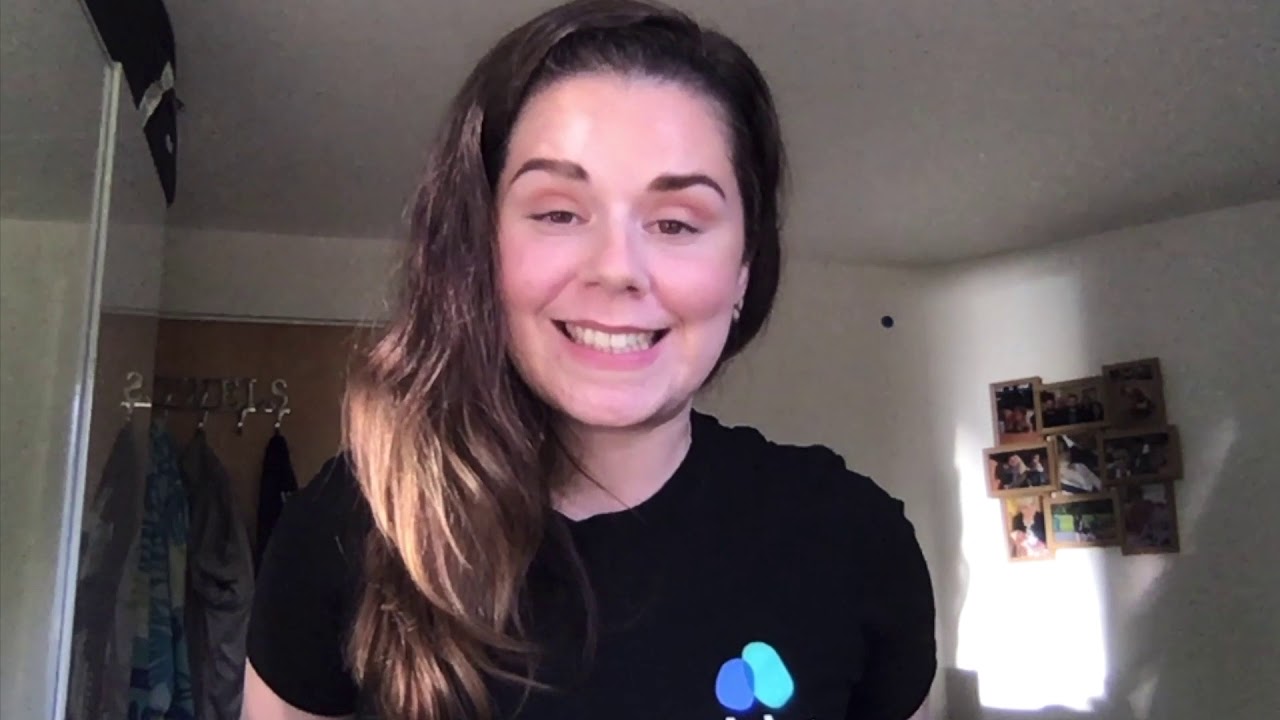 What would be your one piece of advice for Keir Starmer when it comes to social care?
What he should do, is do a shift with a care worker really understand what it is that they do. I think he would come away so moved from that experience that he would make sure that care work itself was given the value that it deserves. But, also, really understand what care is all about.

I think when you have that lived experience, it means it is much more than the theory. I know we could be talking about a general election in 2022, 2023, 2024 – we don't know. But, in that time, I want to see Labour put forward a really radical proposal around social care, which will provide that free-at-the-point-of-need, holistic care where we have a society which is built not around the cost of care but around the care itself. You can't put a value on that.
I think we see different care homes and some are absolutely fantastic places. In my constituency, I've been hearing about the hygiene measures they've gone through – which are extraordinary.

Rachael Maskell MP, Chair APPG Ageing and Older People
There's a lot of doom and gloom when people talk about the health and social care system. But what gives you hope?
I think my hope comes from those people dependent on social care, more than anything. I have to say, of all the experiences in life, it's those moments you spend with older residents, in particular, who recant their lives.

They tell their stories. They show the way they loved, they danced, they lived – they show everything. You just realise the true value of care. I think, whilst those people requiring care have hope and can inspire you, you can then be inspired to fight for them.
Customer snapshots
Whether it's getting up on the dance floor, forming lasting friendships or offering complete peace of mind to loved ones, a live-in carer can be transformative. These videos include families discussing why they chose 24-hour care at home and how it was arranged, as well as snapshots of how those receiving care find it.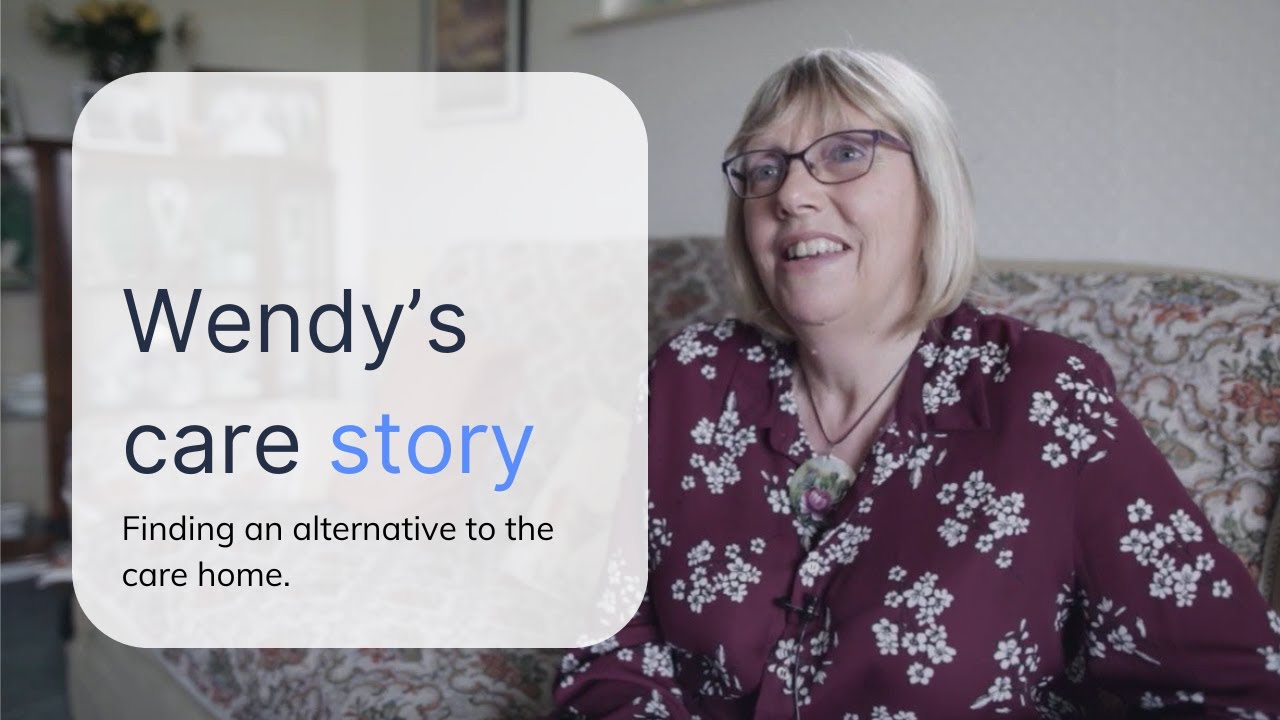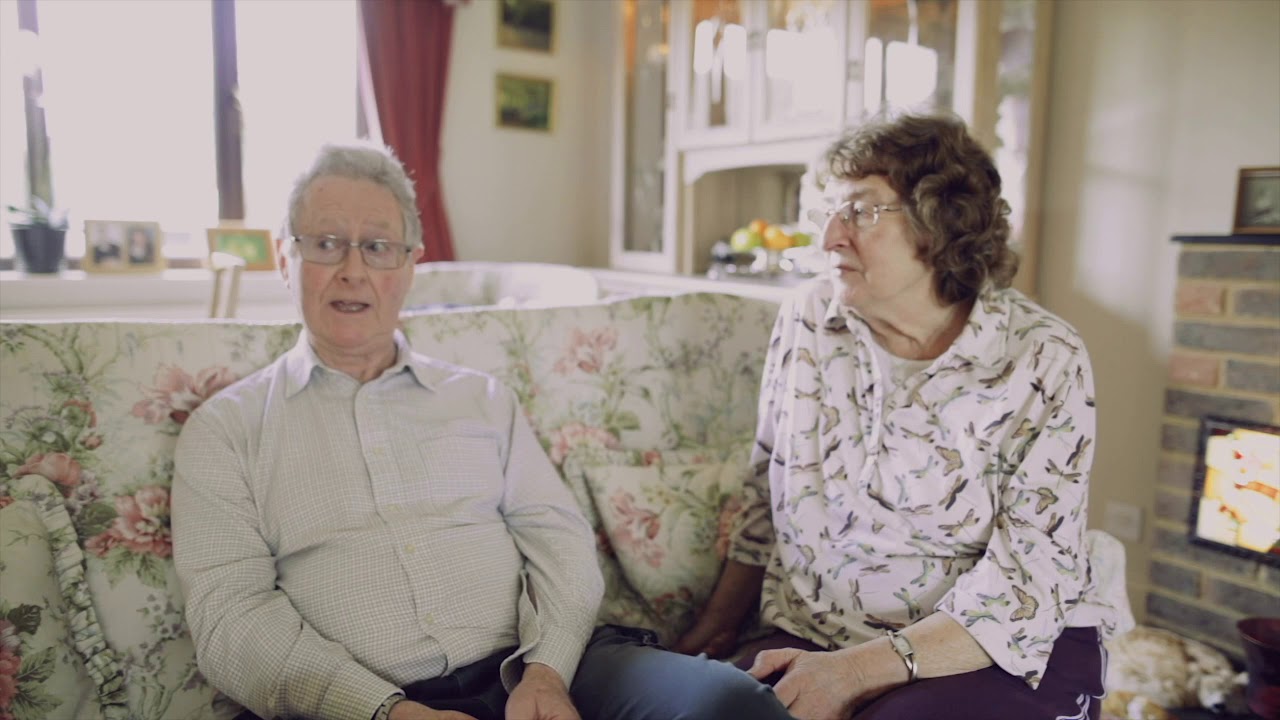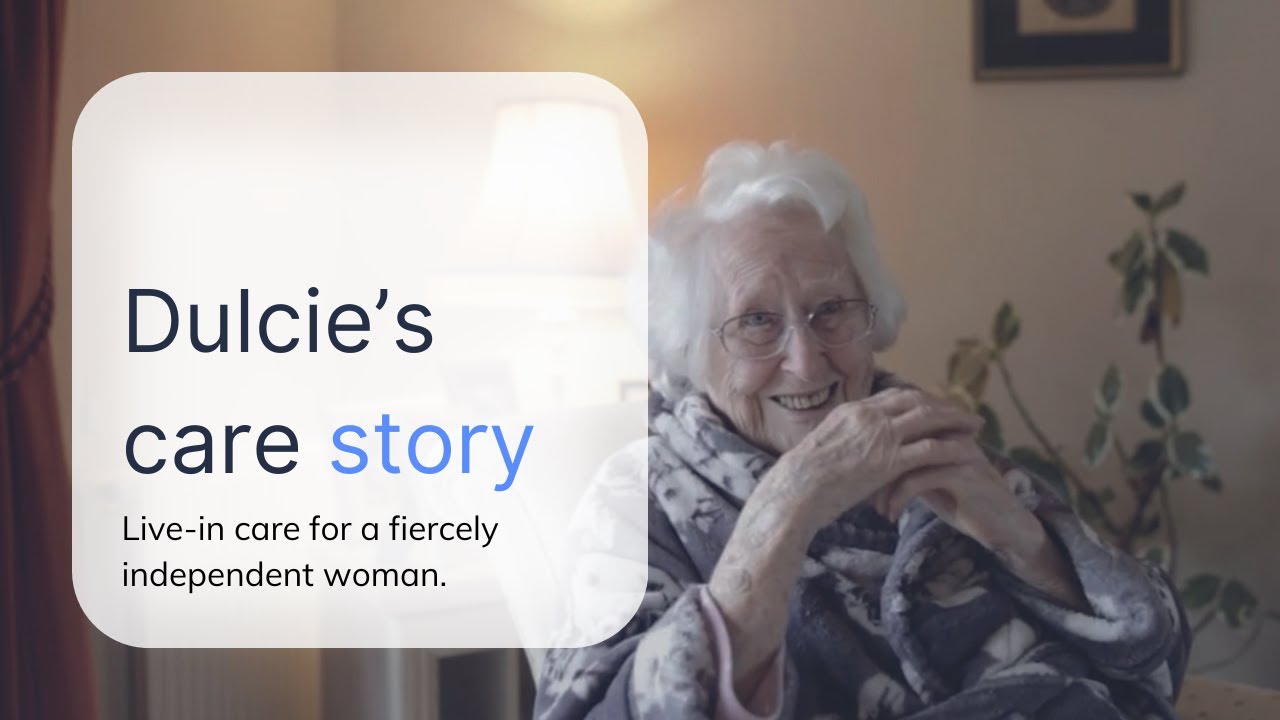 Read more information and advice
Discover every detail about live-in care in our 32-page brochure