The Silver Line is the only free, confidential helpline, providing help, advice and friendship to older people, 24 hours a day, seven days a week. The service, set up by Esther Rantzen, also offers weekly friendship calls, a letter writing service and group calls organised around shared interests. We talked to CEO Sophie Andrews about the power of connection – and the impact a simple phone call can have to help alleviate loneliness.
What is The Silver Line and why was it set up?
The Silver Line was set up in 2012, and I was the first employee, recruited by Esther Rantzen. Esther had written about her own experience with loneliness in a national newspaper at the time, and had had an enormous response from the public.
As Childline, which she had also set up, had been the answer for children who were being abused, she wondered if something as simple as a 24/7 phone line might be able to help alleviate loneliness.
We piloted The Silver Line in November 2012 in Manchester as a helpline, where people could ring us for information, friendship and advice. On top of that, we offered – and still offer – a friendship service where volunteers make weekly friendship calls to people.
We had an independent evaluation which was positive and helped us to secure lottery funding; then we launched nationally in November 2013.
The helpline is confidential and anonymous – how important is that?
I think because we're confidential, people feel they can ring and really tell us about their experiences, and they will also not be identified in a way that they would be if they went to their doctor or to a lunch club. Being anonymous just makes it easy for people to share how they're feeling and not feel judged.
One of the important pieces of feedback we received from people is they love the fact that no one knows who they are; many people are often embarrassed to talk to anyone about the fact they feel lonely because they don't want their family to feel guilty.
Or they might be someone who is a carer and finding it hard to cope, but are afraid of telling anyone because they don't want to lose control. In this case, they can see us as a safe place.
Another important issue is that because we're seen as a safe space we do receive calls from people who are in abusive situations – around 5 per cent of our calls relate to abuse – three per cent current, two per cent are historic cases.
One of our first calls was a lady in a care home who said they had no food and the heating had been turned off. She was too scared to tell us her name, but she would tell us the name of the care home so that we could involve the Care Quality Commission and the police.
Providing a 24/7 service for people who might be in an abusive situation is extremely valuable; a free, confidential space to call when there's an issue.
Why do you think people feel a stigma around loneliness in later life?
I think it's a snapshot in time, and I don't necessarily believe in 50 years' time there will be the same stigma regarding older people and loneliness – as younger generations are often more connected to talking about feelings.
At the moment, we're supporting a generation of people who have survived a world war through 'stiff upper lip'; you get on with things, you don't go to your doctor, you don't bother people and so on.
I used to be chair of Samaritans and interestingly, a lot of older people would say to us, "I would never call the Samaritans because I don't want to block the line – someone more in need might be trying to get through."
They can also feel that everyone is busy or using digital technology that they aren't. Family members might be texting them saying, "Are you okay?" – however, they're not getting a phone call or an actual visit.
What kind of people work with The Silver Line?
Our 24/7 helpline is staffed, and we have over 4,000 volunteers who work from their own homes to make the weekly 30-minute friendship calls.
Many of the people who volunteer for us are older and lonely themselves – which goes back to that stigma point; it's easier to ring up and say, "I'd like to volunteer and help someone else" than to ring up and say, "I feel quite lonely."
If you listen to some of the calls, you wouldn't necessarily know who's the volunteer and who's the older person, because it feels more like peer support.
How long does the telephone friendship generally last?
The weekly friendship calls are half an hour on an ongoing basis, and we have people who have had them every week since we launched in November 2012. We don't want to put a time limit on it – it'd be a bit harsh to say, "You can only have a friend for six weeks!"
Those who have the weekly friendship call will also often call our helpline. Who do you ring at two in the morning if it's not an emergency and you just want to have a chat? You can do that with us – and it's crucial because night-time can be much harder for people living on their own.
We also offer Silver Circles, which are ongoing group conference calls for an hour once a week that are held around shared interests. So seven or eight people on the phone will talk with a volunteer who facilitates the call – and we've got all sorts of groups from a music one, where people are playing musical instruments down the phone to each other to a reading and a gardening group.
Importantly all our calls of all types are recorded, and we don't give out phone numbers, and the same for addresses with our letter service. Safeguarding is very important to us.
What feedback have you got from users?
Many people say that we're the only voices they hear in a day, and will often ring us maybe three or four times as checking points. They'll ring in the morning to say hello and then, later on, to tell us how their day is going – they may ring us in the evening between TV programmes and then ring to say goodnight. They feel reassured that there's someone that would notice if they weren't around.
A simple connection can have a significant impact in this way. It also gives us the ability to signpost to other people, places, organisations and helplines who might be able to help with specific problems.
We can make the calls on people's behalf too – if you rang up and said, "I'd like to go to the lunch club," and we found out you have transport or mobility issues, we could, with your consent, step in and ring Dial-a-Ride, for example.
We do everything we can to make it easy because people are ringing us in many cases because they've lost confidence, and the answer to that is more than just giving out a phone number.
If through our phone calls we link people up to other groups and they gain their self-confidence, and potentially don't need us anymore, though, then that's a success story.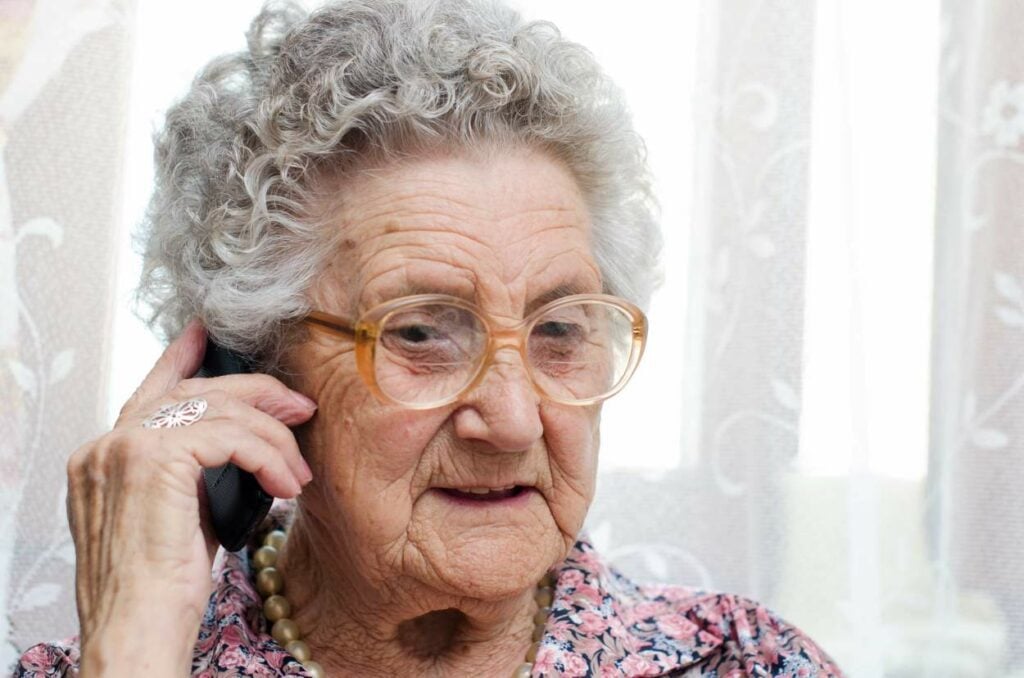 ---
What is the balance of men and women callers?
It's 60 per cent female, 40 per cent men and we're really pleased with that figure because men are a particularly hard to reach group.
I think it helps because we say we are here for "information, friendship, advice" – and as such, people will often ring up with a 'presenting' question. For example, we had a call from a man one Christmas who opened the conversation with, "Could you tell me how to cook a chicken, please?"
Twenty minutes later, after a staff member had gone through that with him, he then said, "My wife died this year, we were married for 65 years, it's my first Christmas on my own." He would never have rung up to say that first.
For the person, it's also about testing out if you get on with whoever is on the phone with you, before talking about your emotions – you're working out if this is someone you really want to share things with.
At our end, it's about the skill of staff not to take things at face value – so if someone rings up and says, "Could you give me the number of so and so,", it's about actually then trying to have a conversation with them about why they need the number and how are they are.
How do you see The Silver Line evolving?
I think in the next five to 10 years we will be moving into areas such as texts, online chat and emails to make sure that we're there for people that would maybe find using the phone a barrier, whether due to hearing loss or perhaps issues with the person they care for.
We want to make sure that we can respond, so scaling up will be about resources. There's no point launching something and then not being able to answer anyone.
This is why we're moving more towards a volunteer model around the helpline as well, opening up regional hubs in the next year for calls – but potentially one day they could also answer emails or online chat.
This interview was part of a series brought to you by Elder, the company who provides live-in carers for the elderly. Whether you are looking for London live-in care or require assistance in another part of the country, Elder will ensure that all of your care needs are taken care of.
For more information or to donate to The Silver Line visit HERE or to talk to someone at The Silver Line call 0800 470 80 90.
Read our latest interviews
Browse our latest interviews, and research on elderly living, from leading national experts.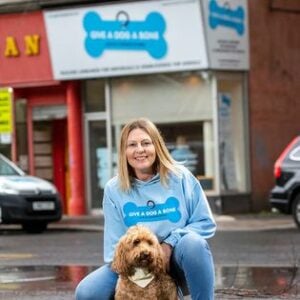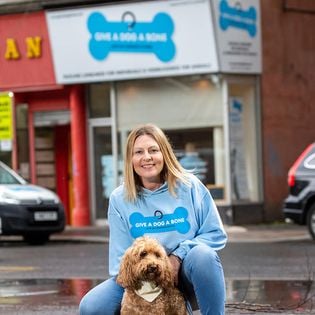 Give a Dog a Bone founder Louise Russell discusses her mission to provide companionship for elderly individuals through the love and comfort of pets. Learn more about her inspiring work to improve the lives of older people.
Read More »
Confronting Later Life Loneliness: Connecting the Elderly with LinkAge Network
LinkAge Network is a Bristol-based charity supporting community development for older people to help reduce social isolation and loneliness. CEO Jo Stokes talks to The Elder about the power and potential of the Network and her hopes for future community collaboration in the city.
Confronting Tomorrow's Challenges Today – An Interview With Later Life Ambitions
Later Life Ambitions (LLA) brings together the collective voices of a quarter of a million pensioners to encourage today's decision makers to confront the challenges of tomorrow. We talked to LLA about the importance of focusing on an aspirational and ambitious future for those in later life.
Defining Dignity in Later Life: The Role Identity, Empowerment and Agency Can Have in Improving Care
What contributes to a dignified life in later life? For Liz Lloyd, identity and agency are themes that come up time and again in her research. We talked to her about personal and social perceptions of age, the challenges of identity, empowerment and choice – and how these can best be addressed to provide better care.
Dhruv Sharma: Mitigating Later Life Loneliness Through Radical Innovation & Digital Technologies
Dhruv Sharma is a Senior Innovation Associate at Newcastle University's National Innovation Centre for Ageing (NICA), an initiative that brings together academics and businesses to share knowledge relevant to developing innovative products and services for older adults. Dhruv is currently researching the role of radical innovation and digital technologies in mitigating later life loneliness and social isolation as part of his PhD at the HighWire Centre for Doctoral Training, Lancaster University. We talk to him about his two strands of work in the ageing space, and how they can contribute to solutions for important later life issues in society.
Exploring Creativity in Dementia Care: An Interview with Author John Killick
Poet and author John Killick has written seven books on dementia, including Dementia Positive, Communication and the Care of People with Dementia and Playfulness and Dementia.
Ageing in Place: What is Technology Enabled Care?
With more people opting for care at home and hospital beds in short supply, could Technology Enabled Care be the key to easing the demands on health and social services? We talk to the CEO of TSA Voice, Alyson Scurfield to find out how to age in place and self-manage health and wellbeing more successfully.