We talked to the CEO of Care England, Martin Green about the challenges of the care sector and its workforce, and the importance of distinguishing between – and giving equal respect to – the social care system and the health service.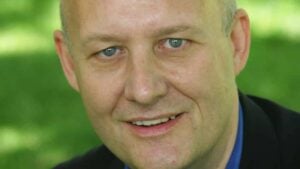 Martain Green is the CEO of the largest representative body for independent care services in England, Care England works to create a social and political environment in which care providers can deliver and develop high quality care for all. 
What work does Care England do and what is its aim?
We work with our members who are predominantly care providers in older people's services, but also learning disability services, brain injury units and mental health services.
Our role is to ensure that the views and opinions of the care sector are fed into critical decision makers – of course that means the Government, but it also includes a raft of other bodies who make decisions that impact on care.
So we work with the Government and the Department of Health, but also with communities and local government, the NHS, some of the Royal Colleges, professional bodies and others who engage in work that impacts on our members.
Our key priorities are funding for quality – we are clear we want proper funding for social care, but it must be about delivering a quality outcome to people who use the services. We are also very exercised on how we develop and train, and also recognise and reward the workforce, because workforce is one of our biggest challenges.
So we want to see a much more professionalised approach to their recruitment, retention and training. We're also very interested in how we can use new technologies in developing new care services that are fit for purpose in the 21st century.
What are the biggest challenges for the caring workforce in the UK?
The big challenge is that people see this as a job, and actually it's a career of very complex work. People don't understand what the social care workforce does and they don't give it just respect, including many other professionals.
They also don't understand it and in general the public think that everything is about health. If you go on to the high street and ask 10 people about how social care is funded and delivered, they wouldn't have a clue. Everybody thinks it's all about the health service, and actually it's a very different system.
We also mustn't forget that the Government puts about £3,700 of taxpayers' money into every single NHS employee in terms of training – but they only put £14 into each care employee. So if you look at the difference in how people are treated, that translates in the difference in how they are respected and understood across the system.
We need to be benchmarking social care workers in exactly the same way that we benchmark NHS workers, and we need to be trying to align the terms and conditions right across the health and care systems.
Is government policy the lynchpin to real change and improvement in the care sector?
Government policy needs to change. It has been 20 years since Lord Sutherland was asked by Tony Blair to develop the commission to find a long-term care solution, and since then we've had The Commission on the Future of Health and Social Care in England (also known as the Barker Commission) and we've had the introduction of the Care Act, but we're still no further forward. And it's because the Government puts everything like this into the "too difficult" box.
But public attitudes also need to change – and both are interlinked. So the Government pretends to everybody that there is no difference between health and social care, and constantly talk about integration, which completely misses the point. Good integration is invisible to the service user – it's about the services that wrap around the need of the person.
What the Government doesn't remind people of though is that they're going to have to make provision for their care needs in retirement. If they did that, we could then get a proper conversation about how that was going to happen. It might also prompt the insurance industry to come up with products.
But while the Government is constantly talking about the NHS and not about social care, then citizens will never realise there is a difference in the system or that they are going to have to make provisions for their own care – until it's too late.
Care England is lobbying at a national and government level, through local authorities and also CCGs at the health level and we are also engaging with our members about how they talk to their own residents and families about the issue.
We've also tried to work through the media to try and get these key messages across, but it is difficult. The problem is nobody wants to engage with something which is not very pleasant. But we've got to start getting care on the public agenda so that people start to make provision.
Is ageism in society part of the problem?
Yes, because age is the last taboo. You constantly hear ageist comments in society, and what I always do is flip the categories. So if I hear somebody talking about "that stupid old woman" I wonder if they would use the same words to describe someone who was disabled or gay for example – if you insert those groups instead to what they're saying you start to see how unacceptable it is.
But the notion of ageism in this society is so casual, it is done so often in so many places and it is never challenged.
At Care England, our manifesto says there is a fundamental human right around access to care and support, and that it shouldn't be based on your means necessarily, but it should be based on your needs. There should be equal access in terms of services, and also we need to reconfigure how we think about ageing so that we respect and value people at any age, not just young people.
It has to be a society-driven programme. If you think about all the work that's been done on race, gender and sexuality in schools, for example, around those things, but you never hear that people are doing sessions on age and what that means.
Ageism never stops being reinforced. It's subliminal in everything that's happening around us. So change does need to be an active movement, and it won't "just happen". It requires leadership, because change needs to happen right the way through society.
You are also chair of the International Longevity Centre (ILC). How does that fit in with your work for Care England?
One of the things we do at the ILC is look at how other societies are managing demographic change. And it's interesting, because this is a global phenomenon, and it requires people to think strategically not only about what that means for older people, but also what it means for younger people as well.
We look at different approaches throughout the world and we see what works and in which areas. Where that's particularly helpful in my role at Care England is that I get an international perspective on how services around care and support are being developed.
Is there anything interesting being done around the world that we could benefit from here in the UK?
There are some interesting things being done globally around community development and how you engage communities in supporting people.
We've done quite a lot of that here already though and I have to pay tribute to Jeremy Hughes and the Alzheimer's Society for the development for Dementia Friends. We now have a million dementia friends in local communities which are raising understanding of the condition.
This was an initiative which actually started in Japan and was replicated here – so there are some good examples of comparatives that can be brought in to different societies from one side of the world to the other.
What do we do well here in the UK?
I think we have really improved our understanding of dementia and how people live well with dementia. I think we also do well particularly in learning disability services and the voluntary sector organisations that offer advice and advocacy, but the challenge is to make it accessible to everybody.
Intergenerational work is also a growing area; there was a recent documentary about the St Monica's Trust in Bristol which has opened a nursery within a care home and Nightingale Hammerson in Balham has also just opened a nursery.
What the documentary showed was this intergenerational connection was improving wellbeing of both the older and the younger person, so I think we've done quite a bit of good stuff around that and there are some exemplary services. However, our challenge is to make everybody's experience as good as it can be – rather than just pockets of excellence.
This interview was part of a series brought to you by Elder, the company who provides live-in carers for the elderly. Whether you are looking for London live-in care or require assistance in another part of the country, Elder will ensure that all of your care needs are taken care of.
Related Features
Addressing Ageism: How Data Can Change Society's Perception of Our Ageing Population
Age International supports older people in low and middle income countries providing age-friendly emergency relief, challenging attitudes and helping to influence policy. We talked to Head of Policy and Influencing Ken Bluestone about the experience of ageing in the developing world and how best to meet changing need.
Defining Dignity in Later Life: The Role Identity, Empowerment and Agency Can Have in Improving Care
What contributes to a dignified life in later life? For Liz Lloyd, identity and agency are themes that come up time and again in her research. We talked to her about personal and social perceptions of age, the challenges of identity, empowerment and choice – and how these can best be addressed to provide better care.
The Care Model That Could Help Solve the Social Care Crisis, Shared Lives Plus
"None of us dream of living in a service or institution – we want to live somewhere we've chosen, with people we've chosen to be with." For Shared Lives CEO Alex Fox, family and community life is what makes this care model unique both on a personal level – and in its potential to address larger social care issues.
Best Practice in Care Environments: Seeing People in Later Life as Individuals, Not as Conditions
Passionate about best practice in care environments, Julienne Meyer is the executive director of My Home Life, an initiative that promotes quality of life and positive change in care homes. We talk to her about the importance of relationships in the care space – and empowering people to make their own care decisions.
New Dynamics of Ageing: Professor Alan Walker, University of Sheffield
We talked to Professor Alan Walker about the New Dynamics of Ageing Programme, its aims, the importance of its findings for how we as individuals and as a society approach the challenges and potential of longevity.
Inequalities in Later Life: Dr Laurie Corna, Lecturer in Gerontology, King's College London
We talked to Dr Laurie Corna, Lecturer in the field of Ageing at King's College London about the positive implications of gerontological education and the power of an interdisciplinary approach to the issues of later life.
Humanising Healthcare: Person-centred Practice Helping Patients and Professionals to Revolutionise the Care System
Putting people at the centre of their healthcare decision-making gives people – patients and professionals – greater wellbeing and the sense they are more than just a 'cog in the system'. Researcher Professor Brendan McCormack looks at progress and argues that a greater revolution in healthcare is still needed.
Read our latest interviews
Browse our latest interviews, and research on elderly living, from leading national experts.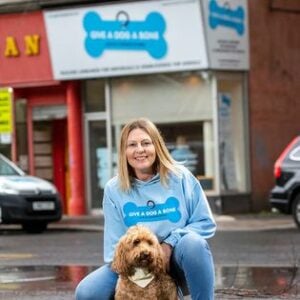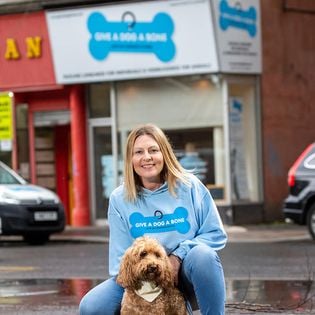 Give a Dog a Bone founder Louise Russell discusses her mission to provide companionship for elderly individuals through the love and comfort of pets. Learn more about her inspiring work to improve the lives of older people.
Read More »