Madeleine Starr, Director of business development and innovation at Carers UK discusses how harnessing the power of 'everyday tech' such as smartphone apps may be key to unlocking the digital potential in the care space.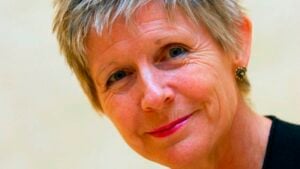 Can technology help unpaid carers and empower those in later life to live at home longer? For Madeleine Starr, Director of business development and innovation at Carers UK, normalising the use of everyday tech such as apps, remote monitoring and smart home technology is essential if we're to unlock the digital potential in the care space. 
What is your role at Carers UK around digital innovation?
I head up a team which delivers a range of digital products and services, and I am also a lead on technology policy externally.
We have two different digital products which work closely together. One we provide through our Employers for Carers business forum. Employers sign up to our platform, and we give them practical support in creating a more carer-friendly workplace culture.
The second product is a digital platform for carers on which we host a range of our own information and support resources. We market this to local authorities and employers who can then tailor it with their own information for carers.
The platform includes a care coordination app, 'Jointly' which was designed to help people who are sharing care.
With the potential that technology has to provide solutions to many big care challenges, why is it not being used more?
People don't necessarily equate technology with health and care.
We did a poll last year to look at public awareness of health and care technology, and although seven in 10 people were using everyday technologies to support their lives – for example, shopping or banking online – only three in 10 would think about technology for health and care support. We were really taken aback at the lack of awareness.
So we need a big drive to get people thinking about this. Most telecare-type products currently being used are provided by local authorities and are clunky old bits of kit that you are given following an assessment.
I've been working in this area for six years, and there's been little in that time in the types and designs of products available. But are they ubiquitous? No, they're not.
Why do you think that people are cautious about implementing technological solutions in caring?
We trust technology to deliver our banking services, so we have to ask ourselves why we don't trust them to send us a message to say that our mum is up?
I don't think tech in the care space has been promoted enough or embedded in people's everyday lives yet. People use FitBits and are happy with them, even though they are monitoring data such as your heart rate and taking your blood pressure.
But there's something about technology in the health and care space that causes people to pause. People often equate these types of products with age and vulnerability, and that's problematic because no one is going to buy a product that makes them feel old.
For carers, I think we're seeing more tech coming along, but we need to see big commercial players entering the space – they're the ones who will make the difference, then we'll get take-up and competition.
In the care space, do you think there's a sense that it's dehumanising to introduce technology?
We hear this a lot. Firstly, there is the idea that using technology is "trying to do it on the cheap". It can be cost effective, but you're never going to replace personal care because the technology does not wash and dress your mum, it doesn't take her to the loo, and it doesn't give her lunch.
So the power of technology is more around enabling the routine things – and providing assurance and peace of mind, which we know is so important.
It actually means you can tailor the time you have with somebody more effectively. If a care provider is using a monitoring technology, for example, that tells them that your dad has been up in the night six times, they can look at your dad's dashboard before they visit him in the morning.
They will know he has not slept terribly well or if he made a cup of tea at four o'clock in the morning, and can use that information to check up on him more effectively. In addition, these technologies can begin to predict his routine using AI elements. So when that routine changes, you ask, "Why?" It's simple stuff, but it's effective.
You don't take away the need for the human interface with technology; you just make the interaction more effective.
In terms of the funding crisis in care, do we need big solutions that are scalable like technology interventions?
Of course. It's no good us pretending that we're going to have an unending supply of care workers. We have a shrinking workforce at the same time as we have a rise in the older population, so we have a shortfall in the care workforce.
We're also awaiting the impact of Brexit, which is potentially going to leave us on the edge of a care crisis if we lose half of our care workforce.
We need to be agile in thinking about how we find a solution to that problem of care and support. Plus, if you can empower people and make them more independent, you can help them to live at home which has to be a good thing.
Was giving unpaid carers accessible tech a reason that you chose to create the Jointly app?
Yes. We did a lot of insight work with carers around creating the app – it was very much a user-led design process, and what they wanted was very simple.
They wanted all the information they needed about their loved one in one place: their medical condition and contacts, not only doctors and dentists but the dog walker, for example.
And they wanted task allocation in a calendar. For example, your brother lives 100 miles away, and you live 80 miles away – who is doing what next weekend for your mum?
In the Jointly app, you can create a task across the family and friends circle, which someone can pick up and then gets logged into the in-app calendar.
For more information on Carers UK, follow them on Twitter HERE.
That can sync with your own calendar so when your Outlook pings, up pops the fact that your mum has a hospital appointment and your brother is taking her – but also that it's your turn to visit this weekend.
The next feature I'd like to see in Jointly would be something that helps you manage the coordination of nutrition and hydration. If you're having to plan menus and plan meals, or even do your mum's online shopping, then the app can bring all that together.
How can it help with something like monitoring medication?
Medication is something people really worry about, especially at a distance. So we added a medication page to Jointly, showing which meds have to be taken at what time.
We also chose a medication dispenser as the first device to connect the app to, and it's been well received.
When you're connected to the dispenser through the app it will send a notification either when it opens or if it doesn't – you decide. That notification can go to your whole Jointly circle in real time.
We made a conscious decision though not to have emergency alerts on the app because you often can't do anything about an emergency in real time. We could connect instead to a responder service that reports through the app.
It wouldn't say, "Your mum's fallen over" – it would say, "Your mum fell over. The service was alerted, and someone went round. She was okay. They made her a cup of tea."
It's about notification rather than alarm, something that was important in our original user feedback.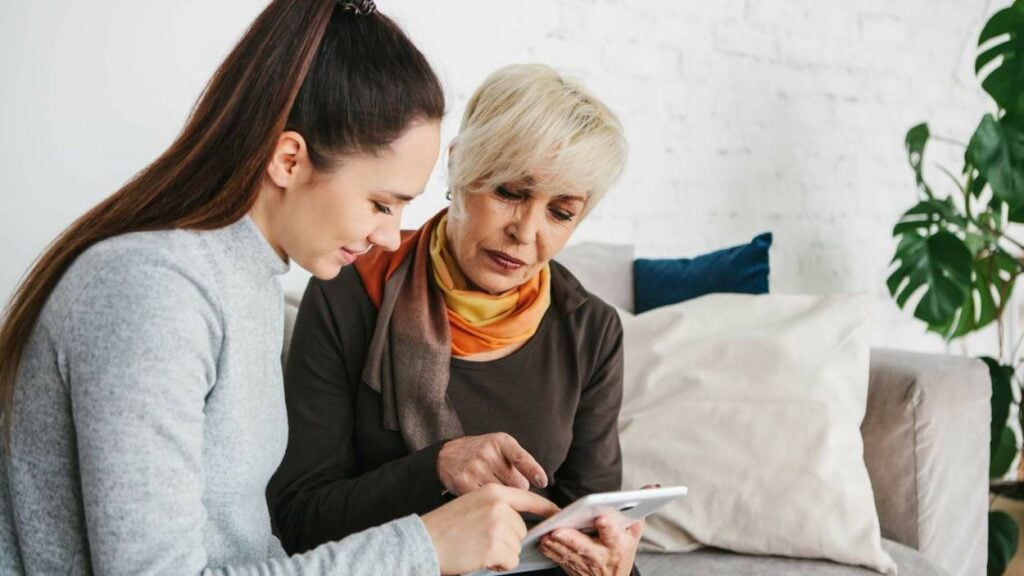 ---
What challenge would you like to see more technology research around, in terms of solutions for carers?
I would just like to see more public awareness – trying to get people to think about everyday technologies, the benefits and how they could apply them to their situation – apps that turn up your own heating could be used to turn up your mum's heating remotely for example.
I want us to normalise caring and apply the technology solutions to it that we apply to everything else. We apply technology solutions to parenthood, use GPS trackers for pets and use GPS to track mobile phones.
Hive has a camera that is advertised as 'looking after the dog' but could equally be used to check up on the kids!
All this technology is already out there – we just need to apply it differently. It's a no-brainer.
The big challenge, of course, is that people often don't talk about caring. They're either doing it, and they're shattered, or they don't identify as a carer.
What would you say to somebody in a caring role about technology?
If we could see the promotion of everyday technologies which you can buy 'off the shelf' as also being useful for health and care – particularly for people caring at a distance – that would be great.
Look at and embrace technology options, find out what's out there that can make your life easier, and apply everyday technologies to caring.
This interview was part of a series brought to you by Elder.  Whether you're looking for a London live-in carer or require assistance in another part of the country, Elder will ensure that all of your care needs are taken care of.
Read our latest interviews
Browse our latest interviews, and research on elderly living, from leading national experts.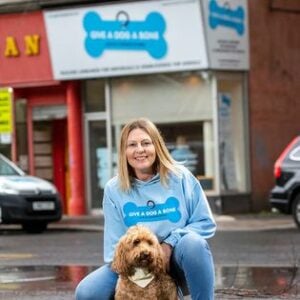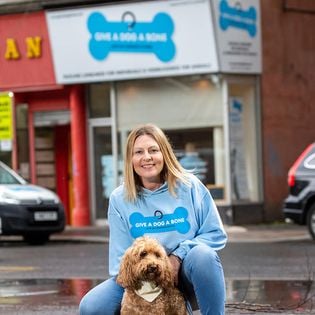 Give a Dog a Bone founder Louise Russell discusses her mission to provide companionship for elderly individuals through the love and comfort of pets. Learn more about her inspiring work to improve the lives of older people.
Read More »