Dubbed 'the world's largest grassroots revolution' in nutrition science, Diabetes Digital Media's Low Carb Programme has disrupted healthcare by providing scalable digital solutions that achieve positive health outcomes. The organisation's work, which includes the provision of Diabetes.co.uk, has been using big data to change the lives of people living with diabetes. We talked to Founding CEO Arjun Panesar about the potential of tech in healthcare and the power of digital communities to support people with health challenges.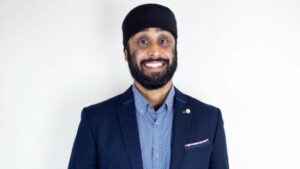 Arjun Panesar was inspired to start DDM after his grandfather, Anupam, was diagnosed with type 2 diabetes after suffering a quadruple heart bypass. Arjun founded Diabetes.co.uk, a global community for people with diabetes, and now 20 years on DDM's evidence-based and AI powered solutions are helping to transform the lives of patients across the globe. 
Why did you found diabetes.co.uk?
It all started with my grandfather who had a quadruple heart bypass in 2002 and was told to live a particular lifestyle in order to manage his heart condition. He developed Type 2 diabetes as a result of his diet, although he was exercising, and became unsure of what to eat.
I was studying for a degree in Artificial Intelligence at Imperial College at the time, and my grandfather is quite a scientist. Facebook and Twitter had just started in the UK, and I said to him, "I wonder what other people with diabetes would say about what you should be eating?"
So we launched a forum – and essentially started the world's first diabetes community, allowing people to have conversations about the condition that didn't necessarily have to fit UK health guidelines. People were talking about their own particular diets and ways of managing their condition through lifestyle.
Fifteen years later, we are now the world's largest network for people with diabetes, with over 40 million visitors a year.
What is the potential for big data and AI in healthcare and how are you using it to develop the portal?
Healthcare has been slow to adopt big data and AI because they don't currently have any experts in it really.
Everything that we're doing today, I was learning at university in 2003, and it's fascinating that it's taken 15 years for AI to even begin to come to the fore in this field – we just haven't had the data before now.
Equally, there are obviously ethical problems and a lot of inertia that we have to get over from that perspective.
We conducted the world's largest diabetes survey in 2012 and received 20,000 responses in four weeks. At the time, we were actually working on a complete Type 2 wellness platform that would take in different aspects of health such as food, sleep, exercise and smoking.
We were about three weeks from rolling it out when we held some intense focus groups and realised that it just didn't make sense to go with an exercise approach – you can't outrun a bad diet and essentially, a lot of these people were mainly confused about what to eat.
Their biggest anxiety was about glucose levels and how you could manage them if you didn't have a good glucose meter.
How did you respond to these survey results?
We worked together with Dr David Unwin, an expert in the field to develop the Low Carb Programme – and it was the first digital health intervention to show that Type 2 diabetes could be placed into remission with a managed diet. Our peer-reviewed, published outcomes demonstrate that this is scalable, engaging and effective.
However, low carb is an approach that has been around for centuries. Undertaker William Banting highlighted this more than 150 years ago when he wrote a booklet entitled Letter On Corpulence, which detailed his attempts to tackle his obesity by eating a low-carb diet.
He gave up sugar, potatoes, beer and bread and stuck largely to meat, greens, fruits and dry wine. He lost 3st in a year, and his book became a bestseller. The approach is known as Banting in a number of countries in honour of him.
The biology of it is simple – with Type 2 diabetes, what was known as sugar diabetes in the 1950s, the patient is resistant to insulin because either they're not producing enough or their insulin production is simply not efficient.
A low carb diet helps to reduce the amount of sugar in the blood, and therefore less insulin – a fat storage hormone – is required by the body. By eating less sugar, insulin levels begin to reduce which typically aids blood glucose normalisation and fat loss. The biology has been demonstrated for well over 50 years.
What does your Low Carb Programme involve and why?
Essentially, it's a 12-week, structured education programme where we hold the user's hand on a week-by-week basis to help them to gradually reduce the amount of sugar they are consuming within their diet. It was written with Dr David Unwin and the feedback of 20,000 people with diabetes.
In week one this involves speaking to your doctor, reducing the amount of added sugar you're having and just monitoring the sugar in your diet.
As it progresses we then go a lot further than that; we go into the biology of Type 2 diabetes, how it can be understood as an intolerance to sugar and then move into the food and the application of the low-carb diet itself.
We then go through alcohol, takeaways, protein, fats, portion control and a number of different aspects of nutrition. This includes things that may surprise people – for example, many often think fruit is very healthy, but actually, there are different sugars in different fruits and in varying amounts.
Looking at the data we've got back from the programme, we have naturally extended this into providing education on activity and sleep too. This is on the basis that the data is demonstrating to us that after seven weeks on the Low Carb Programme users are exercising on average three minutes more.
Data like that is invaluable because we can instantly learn from it and then create education to support exactly what the user is evolving or progressing into.
What is the age range of users on the site?
Diabetes.co.uk welcomes people from across the world – and we now have over 1m members from over 190 countries.
Typically, you'll be diagnosed with Type 1 diabetes when you're younger. It's an autoimmune disorder, and that will probably kick in before the time you are 20 years old. Type 2 diabetes can be triggered by genetics or stress; however, 80 per cent of it comes as a result of obesity.
To find out more, follow Arjun on Twitter HERE.
People assume that because we operate digital platforms that the bulk of our audience will be young. But it's not surprising when you look at the diabetes distribution and prevalence, that actually we have a slightly older demographic – and people of 40+ are the majority of users on the site.
Is the sense of community on the platform integral to its success?
Over the years, it's been a fabulous learning curve just to see how digital can support people who have typically been considered to be alone or vulnerable.
And although we're a diabetes community and intervention provider, we don't see ourselves as a patient community, but as a community of people.
A micro-community is integral to all of our platforms because that sense of connection helps progress people to success.
People like my mother and father are time-rich and want to share their experiences as well as hearing about others' – but we also have people who just check in occasionally to say hello.
How important is it to personalise support for a condition like diabetes – and how can tech help?
Everything we do is localised and what we provide on the platform will be different depending on your age, your culture and so on.
For example, in the UK, with the Punjabi and Indian communities, we have local language versions of the Low Carb Programme.
This was something that came out of the first 18 months of the programme. When we looked at the data of the 200,000 people who had signed up for it in that time, we saw a lot of people between 25 and 35 who were in the programme were actually joining on behalf of their parents or grandparents.
When we looked further into the data, we understood that they were consuming the content in English and regurgitating it to their elders in the local language.
We worked with an Indian doctor Dr Kesar Sadhra, who has been using a low-carb approach in his practice for 20 years and filmed localised, culturally relevant content – delivering information in a way that a grandmother would expect to be spoken to in an Indian community.
By doing this, we found we had much higher engagement, and the health outcomes were far better.
What does the future hold for Diabetes Digital Media?
This month is very exciting for us. We've been doing research with partners in virtual reality (VR), and we're launching a VR version of the Low Carb Programme for those who are younger and living with diabetes.
This involves 'gamification' [using elements of gameplay in other activities] – where you shoot foods of different sugar contents, and points are subtracted or added, depending on what you have shot. Playing the game helps to reinforce the learning that people are making through the Low Carb Programme.
We also have Apple and Android watch apps that are linked to the application itself. Within the watch app is a mindfulness area that allows you to go through exercises and see the impact they have on your heart rate.
We have found that around 40 per cent of our 55+ members are tech-savvy and make up the bulk of personal smart speaker assistance users. So this month we're also launching an app that people can download for their Amazon Alexa device.
Using this, they will be able to engage in mindfulness activities, receive physical exercise routines, catch up with the latest lifestyle news from the platform, ask about the various carbohydrate content of foods and update multiple aspects of their diet profile.
All this will mean that they can easily receive education from the Low Carb Programme that's appropriately tailored for them.
This interview was part of a series brought to you by Elder. Whether you're looking for a London live-in carer or require assistance in another part of the country, Elder will ensure that all of your care needs are taken care of.
Read our latest interviews
Browse our latest interviews, and research on elderly living, from leading national experts.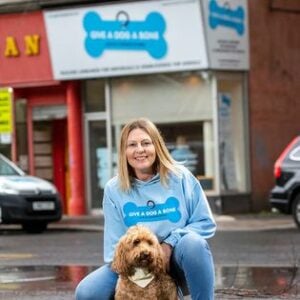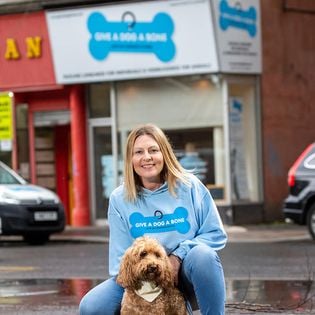 Give a Dog a Bone founder Louise Russell discusses her mission to provide companionship for elderly individuals through the love and comfort of pets. Learn more about her inspiring work to improve the lives of older people.
Read More »