The Age Exchange is an intergenerational community hub in Blackheath, South London which focuses on active ageing. It is also the locus for Reminiscence Arts projects, interventions and training programmes run by the Exchange's project workers and volunteers for the local community. Shortlisted for The Guardian's Charity of the Year in 2016, the Exchange continues to go from strength to strength. We talked to CEO Rebecca Packard about the importance of connection for those living with dementia, and the positive power of keeping creativity active in life.
How did the Age Exchange come about?
The charity was set up in the mid 1980s by reminiscence expert Pam Schweitzer, and grew out of the belief that reminiscence can play a key part in people's wellbeing. Initially, most of the work was done through an older people's reminiscence theatre group based here, which would also tour the country. We also had a centre in Blackheath people could visit, with objects people could handle and a shop with an old counter as well, like a museum.
Over the years the work expanded and the reminiscence theatre became intergenerational, as it is today. We've recently done a project called Children of the Great War about WWI, collecting hundreds of stories across London and working with those who told the stories, volunteers and a local school to create a performance for the Bridewell Theatre in Blackfriars.
Alongside the development of the theatre, we used reminiscence in sheltered housing and older people's community groups as a way of bringing people together and helping them to form networks. Again, this has developed over time into a specialist intervention for people with dementia that combines reminiscence and the arts, that we call RADIQL.
Today we also have a physical community hub in Blackheath, South London, which houses a community library downstairs, a non-profit cafe and runs a whole range of activities for older people and those with dementia, from belly dancing to seated Pilates. Anyone can visit the hub: the idea is to bring generations together and focus on active ageing, and we have over 100 volunteers supporting us.
What support do you offer for people living with dementia?
There is something every day of the week here for people living with dementia at the community hub, and we also visit people's houses if they are housebound and unable to access the groups. The project workers we employ are all artists, whether actors, singers, dancers, fine artists or animators, and people can get a 10-week intervention with one of our artists in their home.
There's a lot of evidence now about how damaging isolation and loneliness is to our health and the importance of connections. We're able to create a network of people to help those who might be isolated to have relationships which is important.
Our mission is to transform lives through reminiscence, health and wellbeing – and everything we do comes together through that end goal. Our work is aimed at reducing isolation and loneliness, promoting intergenerational understanding, improving quality of life and care for older people, including those with dementia, and supporting carers.
Why is it so important for someone with dementia to stay creative?
All our project workers are all trained in the use of reminiscence and dementia care and work one-to-one with people. Usually the kind of dementia support you would get at home would be physical and practical, but our work is about creativity, wellbeing and expressing yourself.
There is evidence that to improve the mood and engagement of someone with dementia you've got to help them connect with something – they have to concentrate – and the arts is a great way to help them do that. If we're using a dancer in an intervention it might be a physical interaction, for example, but whatever the medium, at its core arts reminiscence intervention is about our sense of self worth and confidence.
All our groups are run for the person with dementia and the person who cares for them too – it is vital for us to be able to help them both to connect. Quite often the reminiscence work can help to allow the carer to see that the person with dementia is still capable.
In turn that helps them to maintain that relationship – and their faith in them – and sometimes, quite movingly in the groups, remind them why they love the person. With dementia we talk about what's missing all the time. Things like reminiscence help to maintain relationships because you can see what is still there.
Further Information
The Age Exchange is open Monday-Saturday 9am-5pm. To find out more call 020 8318 9105, email [email protected] or visit the Age Exchange.
Who do you work with?
We're not restricted by geography and can work anywhere if we can get funding to do it, but predominantly people come from Lewisham and Greenwich but also Bromley, Bexley, Southwark and Lambeth. Sometimes we can do one-off projects; we've just done one in Essex, for example. People can walk in, self refer or come through their GP, and we've partnered up with a lot of organisations such as the Alzheimer's Society and Mind Care Lewisham to spread awareness to people who have had a diagnosis.
We see all stages of dementia in our groups, from initial diagnosis through to advanced stages. If someone has become housebound, we will continue to work with them at home too. For example, we have one woman who used to come here, but is now too frail – her muscles are quite contracted as part of the advancement of her dementia so a dancer works with her at home, one-to-one, to help her to stretch out her limbs. There's physical therapy involved in this – but it's the music that really connects – as this lady had loved to dance throughout her life.
Our project workers often have to act like detectives – they have to find out what stimulates the person they're working with, and sometimes it can just be the movement of an eyebrow that indicates a bit of music has got recognition.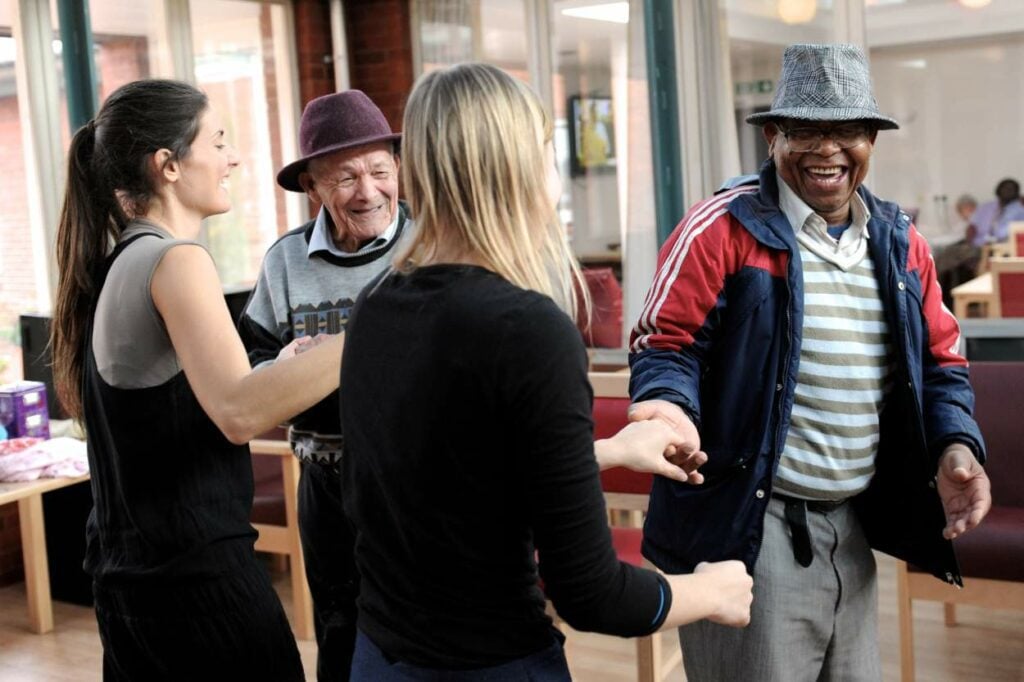 ---
How was your dementia intervention programme, RADIQL, developed?
Guys and St Thomas's charity sponsored the development of our RADIQL programme – they were interested in the impact of arts on health and how that can make a difference and looking at a number of research projects to see if they could get better evidence around that.
We were sponsored to run research which involved 12 care homes and a couple of healthy living cafes and worked in conjunction with Royal Holloway College and University of London to evaluate the impact of reminiscence on people's wellbeing – as well as the quality of the arts interventions.
Six of those homes received a 24-week group intervention, evaluated through 'dementia care mapping', a tool developed by Bradford University with 32 scales on which you can rate people's reactions to things. Six homes didn't receive the intervention because obviously you need a control group, but for ethical reasons they received it after the study was completed.
What that research showed was that people's wellbeing improved week-on-week throughout the lifetime of the project with mood improving by an average of 42 per cent and engagement by 24 per cent. This work became the basis of our arts intervention programme 'RADIQL'. It aims to bring together the arts in the broadest sense with reminiscence to create connections for people with the past and improve the quality of life in the present.
What are the plans for the future at the Age Exchange?
We started a new day-long group last year – our other groups are a couple of hours – sponsored by The Big Lottery, as a result of RADIQL. We want to look at implementing this into the community in order to try and keep more people at home, reducing the amount of hospital admissions and supporting their carers.
We would also really like to expand the use of RADIQL to improve the quality of life for people with dementia into the care sector – in terms of training staff and showing the difference you can make with personalised interventions.
If you really want to engage people you've got to think about the individual and we would like to be more influential about how people work in the care sector. Person-centred care is paramount and learning about people's past helps you to solve or manage a myriad of behaviours and interactions.
Overall though, our aim is to expand the use of reminiscence to improve well being. We think it really does make a huge difference to people's quality of life. You can live for a long time with dementia and there's more to life than just being put in front of the television – that is not the answer. Giving people quality of life is really important.
This interview was part of a series brought to you by Elder. If you're looking for live-in care in the UK, Elder can help.
Related Features
Close Harmony: The Power of Music in Dementia
Research has shown that music and singing are incredibly beneficial to those with dementia, offering a way for them to move beyond the disease and an important channel of communication when others are challenged.
Dementia-Friendly Gardens: How Gardens Can Provide Wellbeing for Those With Dementia
The therapeutic power of nature is well-known, and gardens can be a place of sensory delight for those living with dementia. We look at the growing trend for dementia-friendly gardens in horticultural design, and how you can create a flower-filled sanctuary at home that the whole family can enjoy.
Eight Great Dementia Products That Can Make Life Easier
A diagnosis of dementia means finding new, adapted and often innovative ways to support everyday living. We list some of the challenges faced by those living with dementia – and some great products, from low-key to high-tech, that can help.
Exploring Creativity in Dementia Care: An Interview with Author John Killick
Poet and author John Killick has written seven books on dementia, including Dementia Positive, Communication and the Care of People with Dementia and Playfulness and Dementia.
How Music Can Help Those With Dementia and Their Families
Playlist for Life is on a mission to raise awareness about the positive power of music and its ability to improve the lives of those with dementia and their families. By making a playlist of personally meaningful music, it's possible to curate a 'musical life story' that can resonate, stimulate and even help to make daily life easier on a practical level. We talked to Sarah Metcalfe, Chief Executive for Playlist for Life, about the ways in which music can bring people together and connect those living with dementia back to themselves – and the launch of Playlist for Life's new app.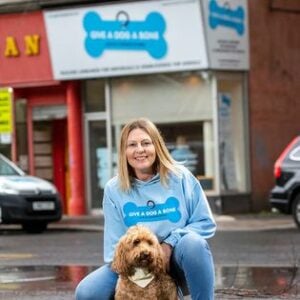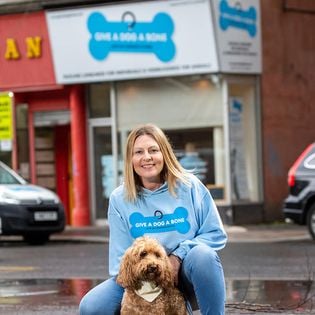 Give a Dog a Bone founder Louise Russell discusses her mission to provide companionship for elderly individuals through the love and comfort of pets. Learn more about her inspiring work to improve the lives of older people.
Read More »