We talked to Shadow Minister for Mental Health and Social Care, Barbara Keeley, about the challenges the country faces in terms of supporting those in later life and their carers.
With the launch of its manifesto last week, the Labour Party's ambitious plan for a National Care Service has come under the spotlight. In our latest interview Barbara Keeley discusses why she believes that tackling the care crisis requires a commitment to funding and sweeping reform.
What is the scale of the challenge that the country is facing when it comes to health and social care?
What we're facing is failure to address the crisis in social care over almost a decade under successive Conservative governments. We haven't had any sensible solutions to the care crisis and instead we've seen delays to green papers and proposals put forward and then dropped on quite a number of occasions.
That leaves us in a situation where hundreds of thousands fewer people are receiving the care they need now than in 2010, despite the fact that local authorities receive over 5,000 requests for social care every day. We know that 90 people a day die while waiting for a care package that they've requested. The failure to address the care crisis is having a significant impact on unpaid carers, with some 2.6 million people having quit their jobs to care for a family member or friend since 2017. Our view is that the care system is letting down people who need care.
A further factor is the quality of care, which is inconsistent and often poor. We know that The Care Quality Commission rates almost one in five care facilities at the lowest quality ratings and complaints about social care to the Ombudsman have trebled since 2010.
The significant challenge in terms of care staff lies with high levels of turnover and a large number of care staff vacancies – there are 122,000 vacant positions in the care sector. Twenty-five percent of jobs in the social care sector are zero hours contracts and when we look at homecare we see that half of jobs are on zero hours contracts.
The Labour Manifesto lays out an ambitious objective in the creation of a National Care Service – what does that entail, how it will be realised and when?
We have to move away from a system in crisis to the more ambitious objective of a National Care Service, and of course the challenges have increased substantially since we first laid out these plans in 2010.
To move from where we are at the moment to a National Care Service requires four strands of action. The first is to fund social care properly with additional funding to meet the funding gap – that's taking into consideration both the levels of funding and the rise in demand. The system isn't going to improve unless we recognise and deal with that funding gap. By 2023/24, Labour will invest an additional £10.8 billion a year in the care system.
The second element is to introduce free personal care for older people to support them to be able to live independently by providing help with daily tasks – getting in and out of bed, bathing, washing and having meals and so on. We have the ambition to extend that to working age adults who need care, but we will start with older people.
Thirdly, we will bring in a lifetime cap on care costs to ensure that nobody is faced with catastrophic costs for their care. And the fourth element is to support the care workforce, to ensure that people who need care receive support from trained staff with the time and skills needed. We will also improve working conditions and access to training to show that our society values their role.
Another enabling aspect is to ensure that care providers getting public funding meet ethical standards of pay, terms and conditions and minimum requirements of things like staff training so that we can ensure that people receive high quality care that meets their needs.
Do you think that so many years of austerity have created a perception that there isn't the money for something like a National Care Service?
Any perception that there isn't the money isn't correct. We don't think that way about the health service where we talk of adding £26 billion funding, but I think so many people in the NHS – from senior management through to clinicians – will say that unless we fix social care we have a problem.
We know about delayed transfers of care – where people are stuck in hospital because they're waiting for packages of care at home or in a care home. Ignoring the crisis in social care is having a huge impact on the NHS – and social care at the moment has been described as the 'leaking bucket' that has to be dealt with. There is no point in just pouring more water into a leaking bucket – and the funding gap is the cause of the leaks.
The Labour Manifesto outlines funding proposals for the National Care Service – is a change in the way it's financed key to successful reform of care in the UK?
We believe that we should be using general taxation to fund the National Care Service, so that we pool the risk – which is what we do with the NHS.
We've said that 95 percent of people won't see tax raises to pay for the commitments in our manifesto – only those in the top five percent of earners will be asked to pay a little bit more tax.
Very few people believe that social care is an area of public services that individuals should be made to pay for themselves. Most people believe that the state should cover the cost, and this is particularly true for people with low levels of savings. Labour believes that social care is a vital public service, which is why we propose to fund it through general taxation.
With workforce shortages already – and set to increase in the event of Brexit, how would Labour make up the shortfall in recruitment and retention?
Clearly there are some issues and some challenges around capacity and when you are talking about an expanded service you have to consider that there's a recruitment step first – we have to bring more people to work into care because there are currently 122,000 vacancies.
Recruitment programmes have been run by Government this year but with no increase in the amount of pay, or improvement of terms and conditions and training involved. I meet incredible staff who have a real vocation, but you can't just rely on a vocation to attract more staff when up to half of those working in care at home are on zero hours contracts and finding it hard to make ends meet.
The baseline is that if you don't support the care force with pay, terms and conditions and training then people won't come and work in the sector. I visited a day care centre yesterday, and the manager told me how difficult it was to get and retain good staff when local supermarkets pay more than working in care does.
## How will a National Care Service tackle the problems of 'postcode lotteries' and discrepancies in the levels of care and services that people receive?
A National Care Service is structured differently to the NHS, and it would be locally delivered. As an objective, though, it is the right way to go because we need to make sure that we set national eligibility criteria that local authorities will then have to follow.
Then we can fund social care properly so that local authorities don't end up having to ration support or use eligibility criteria to deny people care. It shouldn't be the situation that if you're in one part of the country you can get care from your local authority, but if you had the same condition in a different area you couldn't get it. We wouldn't tolerate that in the NHS and we shouldn't tolerate it in care.
How will the increased need for residential care capacity in such a short period of time be reconciled practically?
The overall aim of the National Care Service is to increase the number of people who can live independently and stay in their own home. So, the changes will be mostly coming in there and that is the next step in our vision for social care – not an increase in residential care capacity.
When this expansion went through in Scotland, for example, it really changed things for family carers as well as people in care themselves. If there is no care support available then the extra burden falls on families. Free personal care takes away those aspects of personal care- such as getting people up and dressed or helping them with meals – which carers can find hard to provide and allows them to provide other things such as emotional and social support instead.
How do you see the National Care Service and its impact unfolding over the next four years if Labour get into power at this election?
We will see more people beginning to get the care they need and being supported in their own homes. The number of complaints about social care that have gone to the Ombudsman has trebled since 2010 so we've got a quality problem as well as an access problem to solve. Our proposals will also allow quality of care to improve.
The work started on these proposals in 2008 under a Labour government with former Health Secretary Andy Burnham, who laid them out in a White Paper in 2010. We're building on a vision that comes from a substantial consultation in 2008/9.
I don't think that what people want from care has changed since then – although we now need additional steps to deal with the funding crisis caused by nine years of Conservative Governments. What do people want from care? If it's your family member you want them to be warm and supported and happy where they are. All of those things are predictable.
But getting to that is a challenge because of cuts and the funding gap that has resulted in a care workforce that is not valued and paid properly for the job they do. Labour is the only party with a plan to fix the social care crisis – to ensure that more people get the support they need, when they need it.
Read our latest interviews
Browse our latest interviews, and research on elderly living, from leading national experts.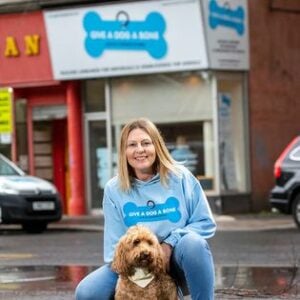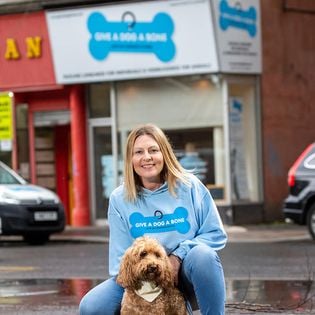 Give a Dog a Bone founder Louise Russell discusses her mission to provide companionship for elderly individuals through the love and comfort of pets. Learn more about her inspiring work to improve the lives of older people.
Read More »