At Hengrove Park Leisure Centre in Bristol, Activities Manager Karen Tremlett helps to run the centre's Dementia Swimming sessions. The Dementia Swimming Project is part of Swim England's wider health strategy – and these pool sessions are designed to create a safe and friendly swimming environment for people living with the condition. We talked to Karen about the importance of these special sessions for building confidence in swimmers and carers, and how they are as much about social interaction as physical exercise.
Why did you get involved with the Dementia Swimming Programme – and how does it work?
I was approached a year ago by Bristol City Council Public Health Team to do outreach at memory cafés and care homes to encourage people with dementia and their carers to come in and swim. The outreach was in partnership with Swim England and looked at ways of getting people into the water to gain the benefits of swimming.
When we started the dementia swimming sessions at Hengrove Park Leisure Centre it was quite hard initially, because without people actually coming in and seeing the venue they automatically thought of how much of a struggle it might be to get someone with dementia there, get them undressed and support them in the pool.
But once people realised there was always someone here to help, they started to come regularly, and we now have an excellent database of keen swimmers.
Who are the dementia swimming sessions for?
Anybody with a memory issue can come to the dementia swimming sessions, and it has immense benefits for both the carer and the swimmer.
We get all different stages of dementia, from early stage to those who need the hoist because they can't get down the steps. And importantly, volunteers in the water can help with loved ones if people's spouses or carers don't want to get in.
And it gives carers the option of swimming or just socialising. We had one lady whose husband is living with dementia, and she really had nowhere to go. She came through the door and was very stressed. I ensured a volunteer went into the water with her husband and he loved it.
She sat with us talking about caring for him at home and had a cup of tea. She said to us that she was getting as much out of the session as he was.
The sessions can also have other surprising effects – one man who always wanted to take his grandchildren swimming had never felt able to, and we've built his confidence up now to the point where we let him bring them in to one of the sessions and swim with them there.
What sort of things does a dementia swimming session consist of?
Early on, we tried running the dementia swimming sessions with somebody on the poolside, guiding gentle exercise in the water. But we found that people really just wanted to come in at their own leisure.
If you set a time, then they can get in to the pool when they want to and get out when they want to, which is important because there are different levels of dementia, and different people have different needs.
In our sessions, some people like to come in and swim up and down, while others just want to have a little float around. We run the session from 1pm-2pm on a Wednesday, every week and it's generally around half an hour, which is long enough.
The dementia swimming sessions are really led by the swimmers and the carers, and if they specifically ask for something, we'll put them out – from woggles (long, cylindrical floats) to water polo hoops. We let them do what they want to do, as long as they're in the water, smiling and enjoying it.
What adjustments do you have to make for someone with dementia in terms of a swimming experience?
Good signage is important. We've put some big 'entrance' signs up to make sure people know where to come into the leisure centre.
The other main considerations were that people with dementia like the water to be a little bit warmer and not a lot of noise around them, it can be stressful for them – so we always structure our session when there are no children's sessions being held in the small pool. We have an accessible swim session that runs just before and alongside the session as well, so it's nice and quiet.
I think having people there to support and advise also helps the carers and the swimmers to develop confidence. It can be overwhelming to come in for the first time as a carer with somebody with dementia and go through the whole rigmarole of thinking 'where do I get changed', and 'what do I do now?'.
Hengrove Park Leisure Centre Dementia Swimming Sessions (Leisurecentre.com/01179 370 200) are run every Wednesday between 1-2pm. The café meet-up runs after the session once a month where free refreshments are provided.
What benefits does an organised dementia swimming session have over going swimming independently?
I think the dementia swimming sessions build confidence for the carer to know it's possible to come here – that it's not going to be really stressful having to get someone changed and get them in the pool by themselves, for example.
We've got a hoist if you need to get in and out of the pool, and the changing rooms are bigger so two of you can get into the cubicle. It's all set up to help – and I think once people start coming they think, 'actually I can do this'.
Is swimming a good way of getting people with dementia moving?
We get a lot of people who need help in the water – so they get into the hoist, and we put them in the pool. We put some woggles, big long floats around them, and just float them around and encourage them to kick their legs.
A lot of the carers will hold on to them, walk around with them and have a little sing-song while they're in the water. It gets them exercising in the water, moving their joints and being active, which is so important to maintain muscle tone. And because they're floating it's a lot easier to move around.
Research shows that low-impact exercise can be beneficial, not only for physical health but for mental health too, and can improve the quality of life for people in all stages of dementia. Swimming, in particular, has the added benefits of reducing anxiety, improving mood and enhancing psychological wellbeing.
---
Is the social aspect of the dementia swimming sessions as important as the health benefits?
Yes, and we encourage people that might want to come to watch for the first couple of weeks if they need to until they feel confident enough to be able to get in. Ultimately it's a great way to get out of the house and talk to others in a similar situation.
Once a month we also organise a café meet up after the swim session, which I am now running with the Alzheimer's Society. At these events, we put old memorabilia on the tables to help with reminiscence and offer free hot drinks and cakes.
We sometimes have a bit of music and basically, encourage the social aspect. It's about having a chat and supporting each other, and it seems to be working really well. We even managed to get a local ukulele group in at Christmas, and they sang Christmas songs and got our swimmers to join in with tambourines.
If a carer or someone with dementia is thinking they might like to give swimming a go, what advice would you give them?
Ring up a centre that runs Dementia Swimming and get as much information about it first. Make a list of your questions and get answers to them before you come, so you're prepared. That way you know you're not going to get somewhere and be faced with a situation you can't get through, or that is stressful. Then, just give it a go!
This interview was part of a series brought to you by Elder. Whether your are looking for live-in carers in London or require assistance in another part of the country, Elder will ensure that all of your care needs are taken care of.
Related Features
Before I Forget: Preserving Our Stories Using Digital Memory Curation – Dr Nick Barratt
Nick Barratt is an author, broadcaster and historian best known for his work on BBC's Who Do You Think You Are. We talked to him about the power and potential of using digital memory curation to preserve our stories.
Dementia 2020 Citizen's Panel: Making Britain the Best Place in the World for Dementia Care
Commissioned by the Department of Health the Dementia 2020 Citizen's Panel gives people with dementia and their carers a chance to discuss the experience of living with dementia. We talked to Gareth James from the Dementia and Disabilities Unit about the aims for and importance of this wide-ranging initiative.
Food for Thought: Healthy Eating for the Elderly – Food Scientist, Joanne Holmes on Enhancing the Eating Experience
The mealtime experience is essential for maintaining a healthy appetite in later life, especially for those in care. Joanne Holmes' explores the importance of socialisation, stimulation and choice when it comes to improving nutrition.
Dementia Across Borders: Alzheimer's Disease International on the Global Approach to Dementia
Paola Barbarino, CEO of Alzheimer's Disease International, on the organisation's goal of making dementia a global health priority, cultivating understanding, both locally and globally, and working to reduce the stigma associated with the condition.
Dementia Care: The Positive Power of Creativity – Rebecca Packwood, the Age Exchange
The Age Exchange is an intergenerational community hub in Blackheath, south London which focuses on active ageing. It is also the locus for Reminiscence Arts projects, interventions and training programmes run by the Exchange's project workers and volunteers for the local community.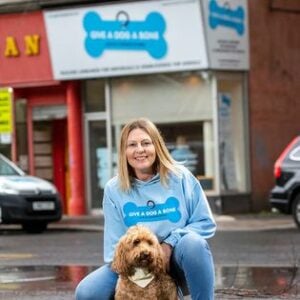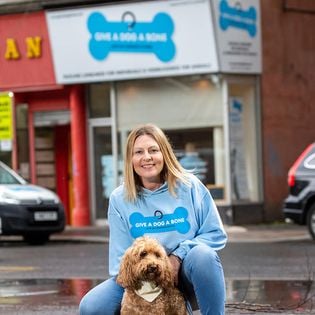 Give a Dog a Bone founder Louise Russell discusses her mission to provide companionship for elderly individuals through the love and comfort of pets. Learn more about her inspiring work to improve the lives of older people.
Read More »