Nick Barratt is an author, broadcaster and historian best known for his work on BBC's Who Do You Think You Are. He is an honorary associate professor of public history at the University of Nottingham, acting director and librarian for University of London's Senate House Library and President of the Federation of Family History Societies. He is currently exploring digital memory curation, personal archives and lifestyle techniques that might help prevent the onset of dementia, under the working title 'Before I Forget'. We talked to him about the power and potential of using digital memory curation to preserve our stories.
What is digital memory curation and why are you interested in it?
Digital memory curation is a relatively new field, as most photos and moving images are taken on smart technology and uploaded to the Cloud. I define it as an individual organising their treasured digital memories and moments online.
Historically, we've relied on traditional institutions such as archives and libraries to curate or manage institutional content, without any thought to the personal and personal histories.
I have worked around archives for several decades, but I was particularly interested in how people research and build a story about themselves, either through charting their family history, or the way they gather together precious items in a "shoebox" approach.
It struck me that no one has been doing that kind of personal archiving of memory in a consistent way for the digital generation. Archiving is all done for them on social networks, and there's something being lost through that – not just the permanence of these physical collections, but the act of curating itself.
There's almost a generational gap in archival spaces now too that we're perpetuating with our reliance on third-party social media networks and unsecured digital content. So it was an interesting opportunity that I started to investigate.
How important are the stories that we tell ourselves about our lives, and that others tell about us?
Storytelling has always been an integral part of both family and society. It's a paradox though that in the West, we have the technology, institutions, time and money, but we don't necessarily have the incentive or indeed the capabilities, to focus on, curate and preserve our own stories.
Personal heritage has always been downplayed by historians as a way of understanding society in the past; the focus has been on the institution or the archive. I think there is a risk with the digital world now, for example, that if individuals don't start taking control of their personal data and curating it better, it will be locked down.
There have already been some legacy issues around people trying to retrieve Facebook timelines of people who have died, for example, because they've got so many photos there which no one else can get access to.
Can we use digital archives to bank up memories for the future, or even help to reconnect with identity where it's come under challenge, such as in dementia?
In terms of mental health and wellbeing, there is an important sense of passing on one's memory to the next generation. I think it is about having a "story of me" that is self-articulated and self-created.
With regard to dementia, there is interesting emerging research around lifestyle and when the sweet spot is to start thinking about preventative lifestyle measures. A lot of that has been focused on the physical – better diet, better exercise and so on – but some of it is social, making sure that we interact with others and enrich our lives through that social discourse.
By curating your memories online – or indeed offline for that matter – you flex your mind muscle. You are doing research, organising your life and creating a memory timeline, and the act of doing that helps keep you mentally active and statistically seems to give you a better chance of avoiding dementia.
But also, if you have created this external 'exoskeleton', if you like, of memory, it makes it much easier to reconnect. The process of putting yourself into that story means you can connect back much better with your own timeline and the loved ones that appear in it, should you start to find some of the symptoms of dementia beginning to creep in.
How can digital memory curation play a part in helping families to connect, where dementia can make communication difficult?
That's the post-diagnosis aspect to this, and that is that if someone starts to do this curation process about their life there's a natural dialogue created between the patient and the carer community, be that third party or family.
And as we know with reminiscence therapy, those memory stimuli are often personal and self-generated, so it could be a piece of music, it could be a smell, it could be a recipe – something that just brings yourself back to the present.
Some of the personal case studies where people have curated their life digitally that I've looked at have been remarkable. Barriers are broken down; there's been a real sense of connection between family members, a happiness, a joy almost, where people have found commonality and shared moments in a very trying and difficult situation.
It's interesting that the WHO has said that dementia care in the next 15 to 20 years will cost £3trillion, and actually that the focus should not be clinical but on lifestyle which is exactly what we want research like this to support.
How would somebody start their own personal digital archive?
We are building a memory management dashboard at the moment, and from that, we would imagine then creating a range of different apps to help people do this. Some of the technology is around basic online journaling.
Others are around things like using the fact that when you upload a photo onto a digital platform, it's automatically time-stamped, geotagged and also linked to other examples, such as facial recognition. As such, digital curation is more of a "story of me" approach than any sort of traditional archive.
We're trying to look at different entry points for this personal archiving, so this isn't just about an older generation reflecting their lives through nostalgia or a legacy to pass on to children. It's actually getting people who might be in their 40s, thinking forward to retirement, pondering what they want to do next and practising this – right down to looking at this idea of curating memory even in schools.
Do you want to encourage an intergenerational personal archive process?
Yes. It's about positioning yourself and your story in your personal timeline, and then also about how you interact with others. So it will never just be about you, it will be about parents, grandparents, or children or grandchildren, and getting them to help you organise your thoughts and tell a story.
We've seen plenty of examples around the country where personalised research has really transformed the way students approach learning and development, partly because they reintegrate with IT, but it also gets them talking to older family members. They become the "device" by which this memory is then captured and curated. As an idea, it's got impact on every single level and for every single age group.
There is also a fascinating way that memory changes over time, and by curating memories in a digital environment, as we hope to do, there might be an opportunity to then reflect on what you wrote five years ago and how you see that now or gather other people's perspectives.
There's a real value in sharing those stories, and getting a sense of not just who you are but how you interact and contribute to society.
There is a project in Ryde on the Isle of Wight, where they kick-started a study simply by gathering data from the local graveyard. It had been vandalised, and they wanted to capture the monuments' inscriptions.
They digitised it, put it online, people started to come, more money was put into the project, and as a result, they created a local social heritage group. This group then encouraged the children within the community to go out and become ambassadors to interview older relatives in care homes.
They inspired people to learn about their society, capture the personal to add value to the local – which then reached a national and international audience, who came to visit and shared their own stories. They are wonderful little pockets of best practice like this now, where it benefits the younger and the older generations together.
Can this digital archival approach and storytelling combat things such as ageism?
It breaks out of this sense that oral history can't be right, because of people's memory changes and neglecting the fact that the written, static archive is simply one person's thought in a process, and it hasn't evolved through reflection.
So, in many ways, it is a counter-argument to a style of institutional and societal memory keeping. And it really adds value to that learning process between the generations. The younger generation can possibly help the older generation with tech, and get experience of life as a result of that, and the sum of all of those parts, as we've seen in Ryde on the Isle of Wight, then is both something important that is individual and social.
This interview was part of a series brought to you by Elder. Whether your are looking for live-in carers in London or require assistance in another part of the country, Elder will ensure that all of your care needs are taken care of.
Related Features
A Guide to Dementia-Friendly Days Out
How do you ensure a trip out with an elderly family member is enjoyable for everyone? We look at the challenges – and solutions for the perfect day out together
David Prendergast Explores the Potential of Technologies to Revolutionise Later Life
David Prendergast is a social anthropologist based at Intel and author of 'Aging and the Digital Life Course.' This collection of essays was awarded 2016 CHOICE 'Outstanding Academic Title' by the American Library Association and described by the Huffington Post as 'one of the two most fascinating books on aging in the 21st Century'. We talked to him about the potential of technologies to create new forms of community, support caregivers and revolutionise the way that later life is lived.
Dementia Care: The Positive Power of Creativity – Rebecca Packwood, the Age Exchange
The Age Exchange is an intergenerational community hub in Blackheath, south London which focuses on active ageing. It is also the locus for Reminiscence Arts projects, interventions and training programmes run by the Exchange's project workers and volunteers for the local community.
Exploring Creativity in Dementia Care: An Interview with Author John Killick
Poet and author John Killick has written seven books on dementia, including Dementia Positive, Communication and the Care of People with Dementia and Playfulness and Dementia.
How Music Can Help Those With Dementia and Their Families
Playlist for Life is on a mission to raise awareness about the positive power of music and its ability to improve the lives of those with dementia and their families. By making a playlist of personally meaningful music, it's possible to curate a 'musical life story' that can resonate, stimulate and even help to make daily life easier on a practical level. We talked to Sarah Metcalfe, Chief Executive for Playlist for Life, about the ways in which music can bring people together and connect those living with dementia back to themselves – and the launch of Playlist for Life's new app.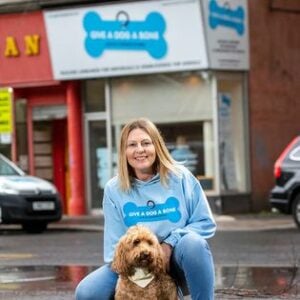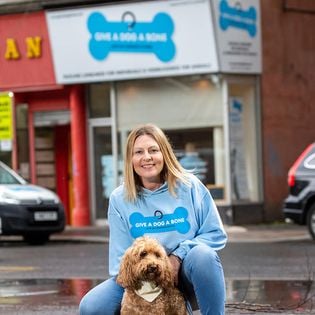 Give a Dog a Bone founder Louise Russell discusses her mission to provide companionship for elderly individuals through the love and comfort of pets. Learn more about her inspiring work to improve the lives of older people.
Read More »