With just under 400,000 members, and increasing numbers each year, the University of the Third Age (U3A) is one of the largest learning movements in the UK. Retired and semi-retired members share their skills and life experiences under the umbrella of their local U3A 'university' – in interest groups that can range from Ancient History or Russian to dry stone walling. Learner-led, peer-to-peer education is at the heart of its structure – and the chance to shape your own exploration of a subject the heart of its ethos. We talk to the U3A's Chief Executive, Samantha Mauger, about the organisation's success and important role as an active community of learners.
How did the U3A come into being – and why?
Our three founders, Peter, Michael and Eric, were discussing opportunities around learning back in the 1980s and came up with the concept of a university for the 'third age'.
The idea was based around a 'university' in the classic sense of people getting together to learn things, and the 'third age' because that seemed like a good term to use to talk about people that had stopped full-time work.
All the founders had a background in education and were interested in ways that people could carry on or find new opportunities to learn.
Since then, we have gone from zero to 1011 U3A charities up and down the UK. I think our success has been driven by the fact that the U3A is a simple concept – it offers people the opportunity to come together and learn things from one another locally, and no one is expected to have any particular expertise or specific knowledge qualifications.
How does the U3A work?
There are currently 1011 individual U3A 'charities' around the UK, and each one has a range of learning and interest groups within it; ranging from 15 to 100. As such, there is a huge amount of learning group subject matter being undertaken, everything from art to dry stone walling to Japanese – you name it they probably do it.
The model is self-funding; these local charities are volunteer-led and self-directed, and that enables them to keep growing and to keep apace of what people want.
All U3As have a meeting for their members at least once a month, with the opportunity there to suggest new interest groups. For example, someone who wants to start Russian could contact the committee and say at the next monthly meeting that they are happy to put their name forward to coordinate a Russian-interest group.
People will be invited to sign up to that group, and then they can look for a venue to hold it in; someone's home or a hired space such as a church hall or community centre, perhaps.
One of the tenets of U3A is that teachers learn and learners teach – what does this type of model of learning offer that perhaps a more traditional educational model does not?
I was looking into this recently and a lot of traditional universities are now using this approach to a peer-to-peer learning model, because they find that a lot of students learn more quickly when together in a group, rather than just having knowledge being delivered by an expert.
From the U3A perspective, it means that people are comfortable coming together when they want to learn something, and secondly that they set the pace and direction of what they want to learn.
For example, if they are learning about ancient history and the group starts going down a particular route and wants to explore something in a bit more detail, they can – there's no curriculum. They decide the areas that they want to learn, explore and discuss themselves. It's a learner-led approach and, as such, it doesn't matter what your background or previous understanding of that subject is.
Why do you think the U3A model appeals to and works so well with the later life demographic?
I think for people that have retired it works well, because they are learning something for interest's sake and because it's life enriching, not for a particular end such as a promotion or qualification.
Because you have an interest and investment in what you are learning, it works really well from a learner-led perspective. If you, as part of a group, decide that you want to find out why there are more bees locally producing honey for example, and you want to look at the vegetation and the industry in that area, you can do it. You don't necessarily also have to look at the physical structure of a bumble bee, etc.
You can draw that line of enquiry where you want it to go – and similarly, if you're learning Spanish, for example, you could choose to learn the whole series of Spanish conversations around shopping or a particular area of history in Spain.
Or if you wanted to explore castles, structures, buildings, you would learn all of the Spanish language around that. What is learned is entirely down to the group, and because it's self-determined, it keeps people's interest all the way through.
Does U3A see itself as part of the positive ageing movement – or is learning as an ageless thing?
The U3A is targeted at people that have retired, so it is definitely about positive ageing. The most important part of that, however, is that the U3A members do not define themselves by age. They define themselves by what they're learning and the enjoyment that they're getting.
As such, we don't talk about age; we speak of participation – recognising that the U3A is about being able to participate fully at any level in anything that you want to learn, rather than saying 'actually, this is a special programme for you because you are an older person. '
(From left to right) Caroline Pidgeon, Liberal Democrat; Sadiq Khan, Labour; Samantha Mauger; Zac Goldsmith, Conservative; and Sian Berry, Green
---
It seems to be a very sociable structure too – is that one of the big benefits?
Members essentially become a self-supporting community, so others will be aware if someone doesn't turn up to a group, for example. It can be a support network and help to prevent the loneliness, isolation and depression that can happen when people are older or retired.
The U3A is also one of the few places you can go as an individual on your own and meet other people in a safe way, because you are all interested in learning something. It's a very natural and equal way of learning and getting together – not a case of 'you're a giver and I'm a natural recipient'. It's much more about people coming together and giving and taking as a collective and I think that allows people to feel comfortable with that participation.
What future aims of the U3A and how will it adapt to new challenges?
We want to carry on growing and building on the work we've done, but we also want to be able to evolve and to embrace the particular areas of technology that allow participation for long-standing members, who might not be able to attend groups because of mobility problems, for example.
We want to future-proof the learning model – whether that is online, through thing such as our Virtual U3A, or by using something like Skype, where people could attend sessions without having to be there in person – and we're looking developing this to benefit our members.
This interview was part of a series brought to you by Elder. Whether your are looking for London live-in care or require assistance in another part of the country, Elder will ensure that all of your care needs are taken care of.
Related Features
Alix McDonald, Head of the Centre for Lifelong Learning at University of Strathclyde
Strathclyde University's Centre for Lifelong Learning brings education and interest to over 2000 older learners each year offering a variety of courses, from short and online to accredited and undergraduate access. Its programme aimed at 50+ students is run alongside a lively Later Life Students' Association, offering social benefits as well as educational ones. Centre Head Alix McDonald, talks to us about the University's commitment to positive ageing and how learning at any age can engage, inspire and stimulate health, well-being and interest in the world about us.
Laura Alcock-Ferguson, Executive Director of Campaign to End Loneliness
A network of national, regional and local organisations and people working together through community action, good practice, research and policy, the Campaign's aim is to ensure that loneliness is acted upon at national and local levels and that all older people have meaningful connections in their lives. This Autumn it is launching a national movement to inspire more people to address the problem of loneliness. Executive Director Laura Alcock-Ferguson about the Campaign's new direction, and why loneliness is everyone's issue.
Why One is the Loneliest Number for The Elderly
There are over a million lonely older people in the UK now, and the number is on the rise. We look at how solutions such as live-in care could help to stem the UK's loneliness epidemic.
Challenging Stereotypes Around Ageing: Alex Rotas, Photographer
Alex Rotas is challenging stereotypes of old age and helping to create a 'new ageing narrative'. We talk to her about her work, the perception of growing old in our society and how we can open up our minds to what's possible as we age…
The Digital Third Age – Live-in Carers Help Elderly Get Online
While younger generations debate over whether the internet connects or alienates, the older population is increasingly finding digital life a positive way to combat feelings of isolation and loneliness.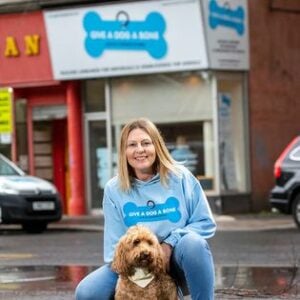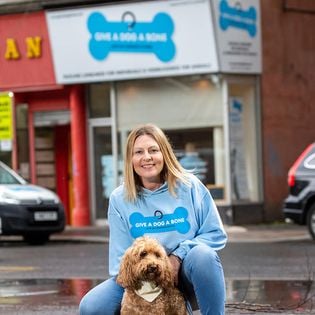 Give a Dog a Bone founder Louise Russell discusses her mission to provide companionship for elderly individuals through the love and comfort of pets. Learn more about her inspiring work to improve the lives of older people.
Read More »