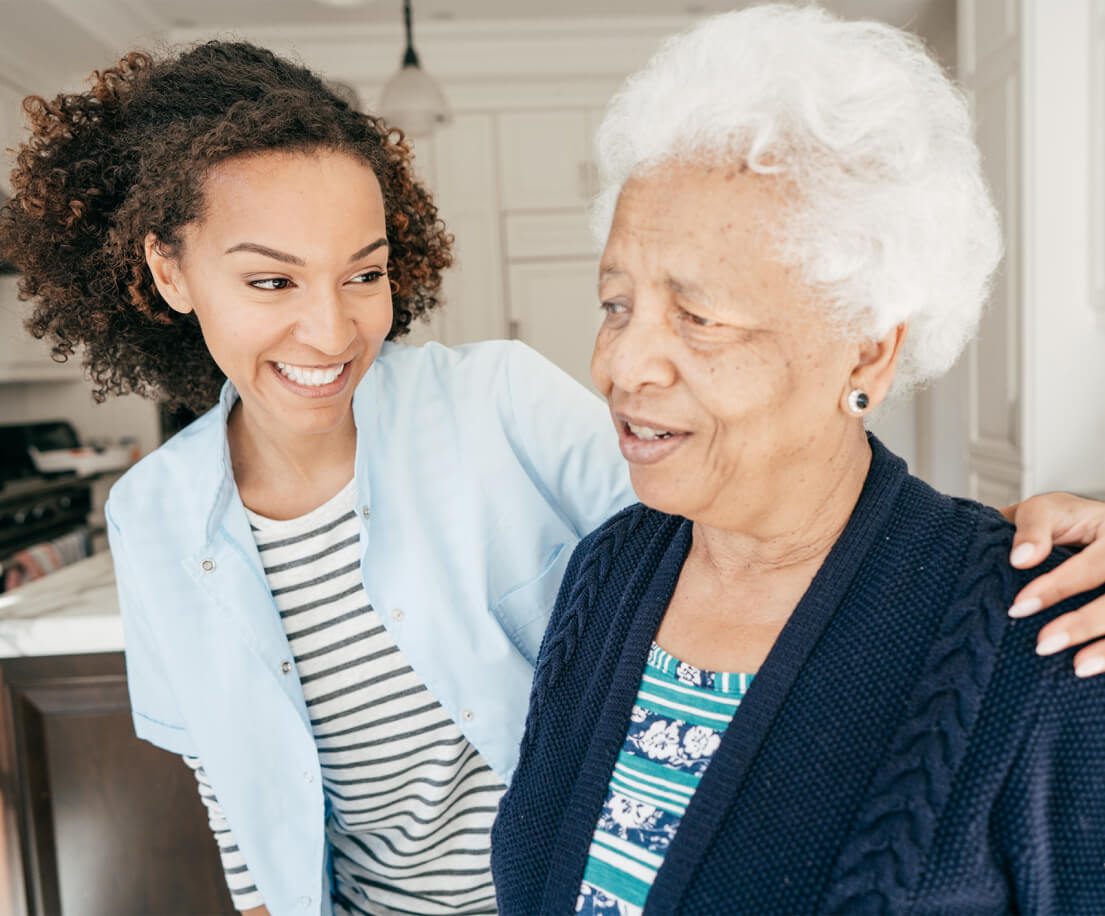 Over 2.6 million people believe they will have to quit their jobs
to provide care to a loved one.
But what happens when people can't leave their jobs?
If marriages break up, or families need to move away?
Looking deeper into the social care industry, he saw the size of the problem ahead. The number of people aged 85+ in the UK is on track to double in the next 20 years. However, the number of care homes isn't increasing.
How will we then ensure our loved ones not only get the support they need, but get care that keeps them happy, and connected
to the lives they've built?
Our parents and grandparents spend years creating homes that become the heart of the family. A place everyone comes back to for Christmas and holidays.
For Pete, he believed there had to be a way that older people could hold on to this, and stay in their own homes, for as long
as they wanted to be there.
Elder was created to provide live-in care that protects these
connections. By matching carers on their personality and interests, as well as their skills, older people can enjoy companionship, while keeping the routines, hobbies, and lives they love.
Whether it's going to the local bowls club (something Frances used to do quite regularly) popping to the hairdressers for a blow dry, going to church, or simply spending time with friends who live nearby, Elder can help people enjoy life to the fullest extent they can as they age.