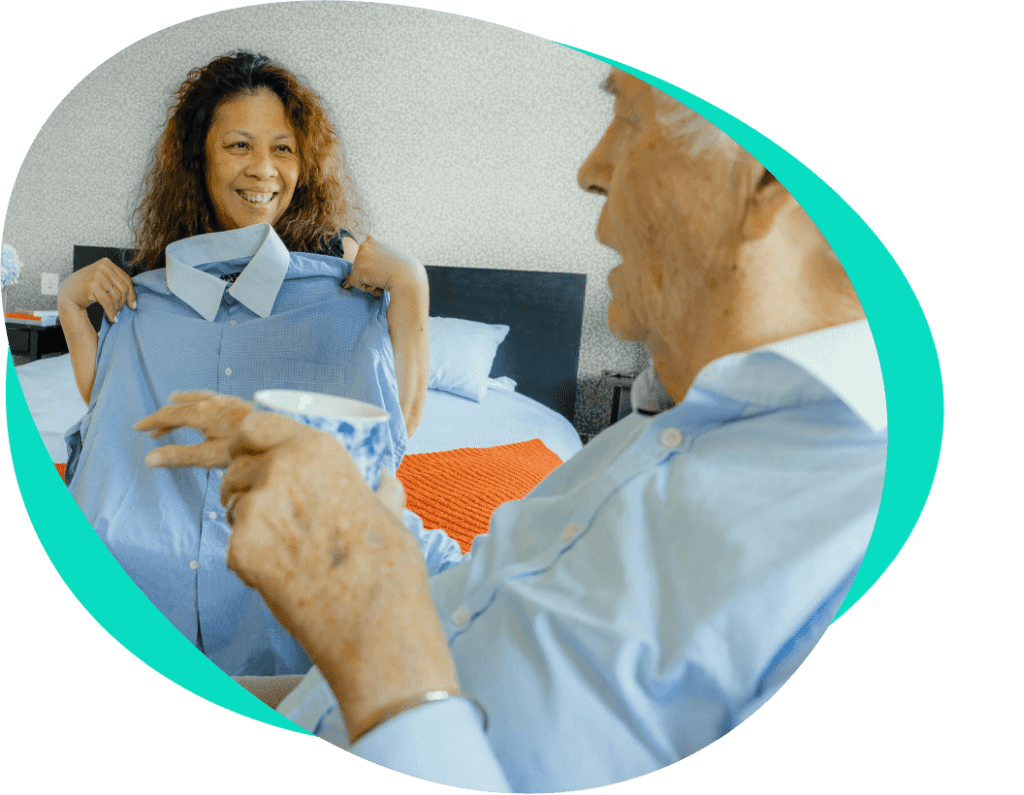 Social care staffing is in crisis. Let's work together to change it.
Here at Elder, we recognise the significant challenges currently facing the adult social care sector. Both public sector organisations and private care providers are being pushed to do more with less, resulting in increases in delayed transfers of care.
165,000+ unfilled adult social care roles in the UK as of March 2022. This is up 55,000 on the year before.
50% of hospital beds could be occupied by patients with Covid and flu this winter according to NHS England – putting additional pressure on discharge teams and care providers
Elder provides access to a range of care solutions to help older people receive quality, person-centered care.
Powered by a consistent, high quality carer supply, personal approach, and unique technology platform, we work with public sector organisations and care providers to co-create staffing solutions befitting of local needs and issues.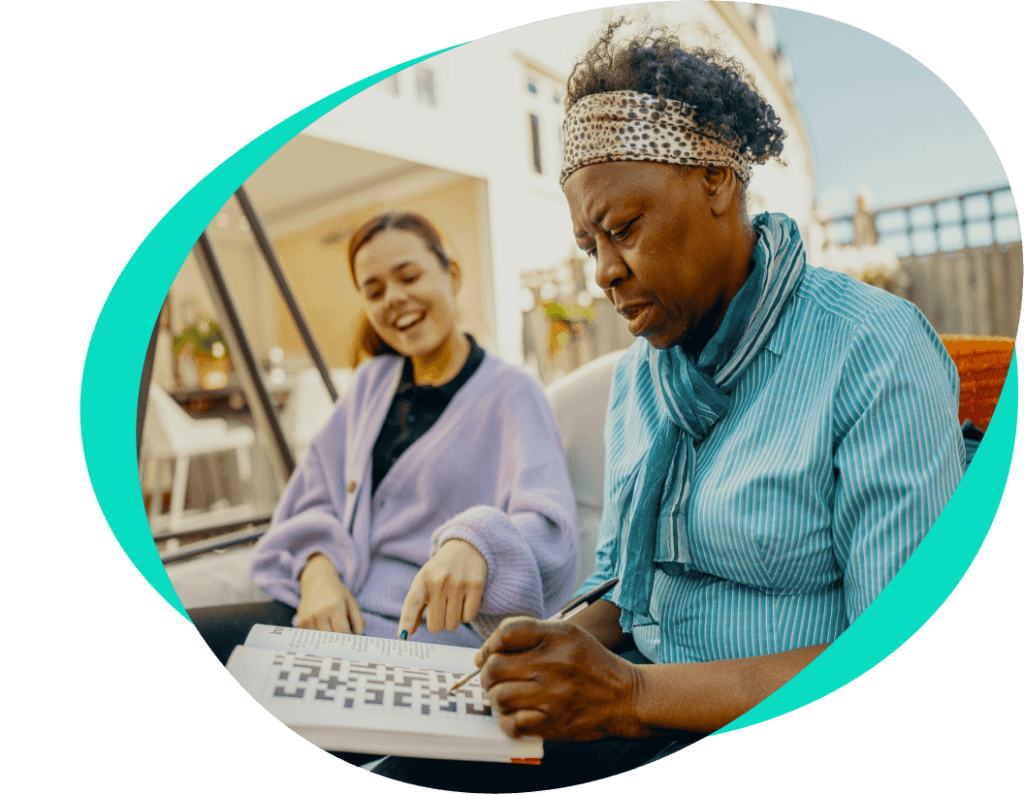 Dedicated care advisors, family support specialists, and an expert clinical team
Trusted carers can be in place in as little and 24 hours 
No surcharges or hidden costs – just truly personalised care 
Over 4000+ vetted independent carers nationwide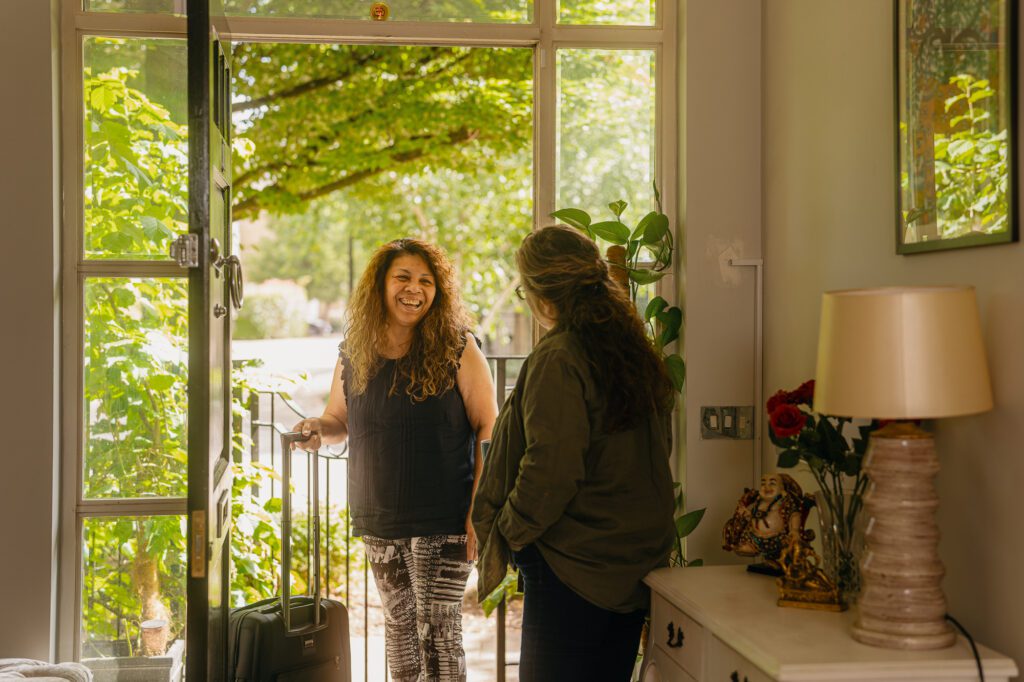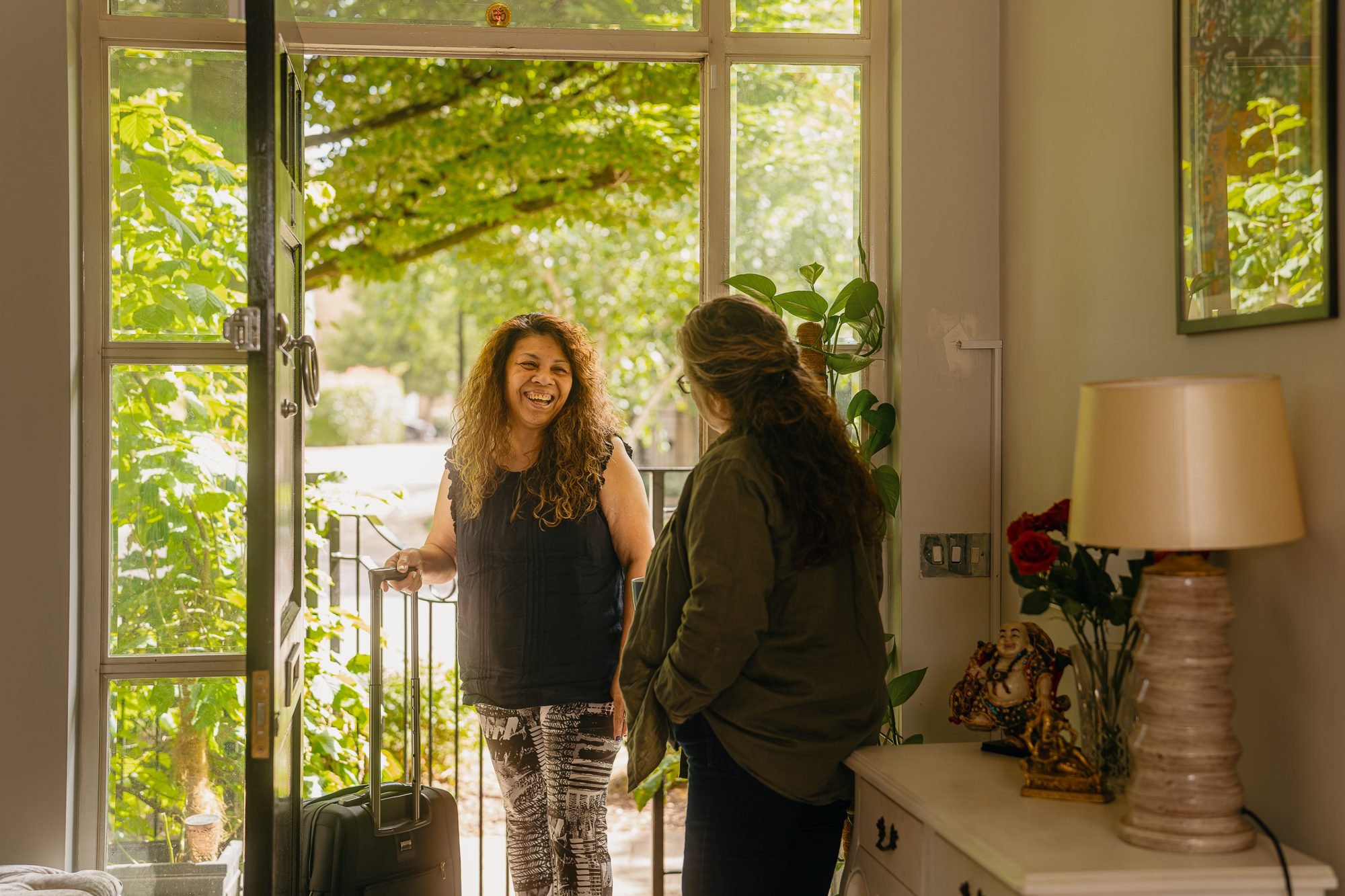 Live-in care
Live in carers move into the service users home to provide immediate care for flexible short term packages – block booked and managed by a team locally.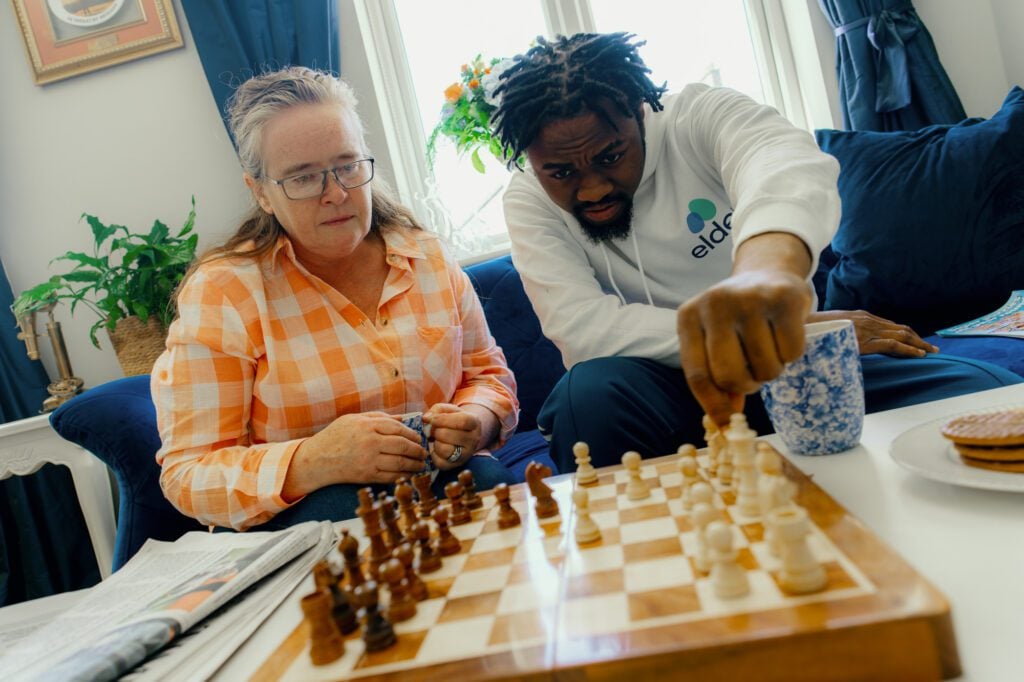 In-house care
Booking care staff to provide visiting or hourly home care either under in-house services or via a contracted provider.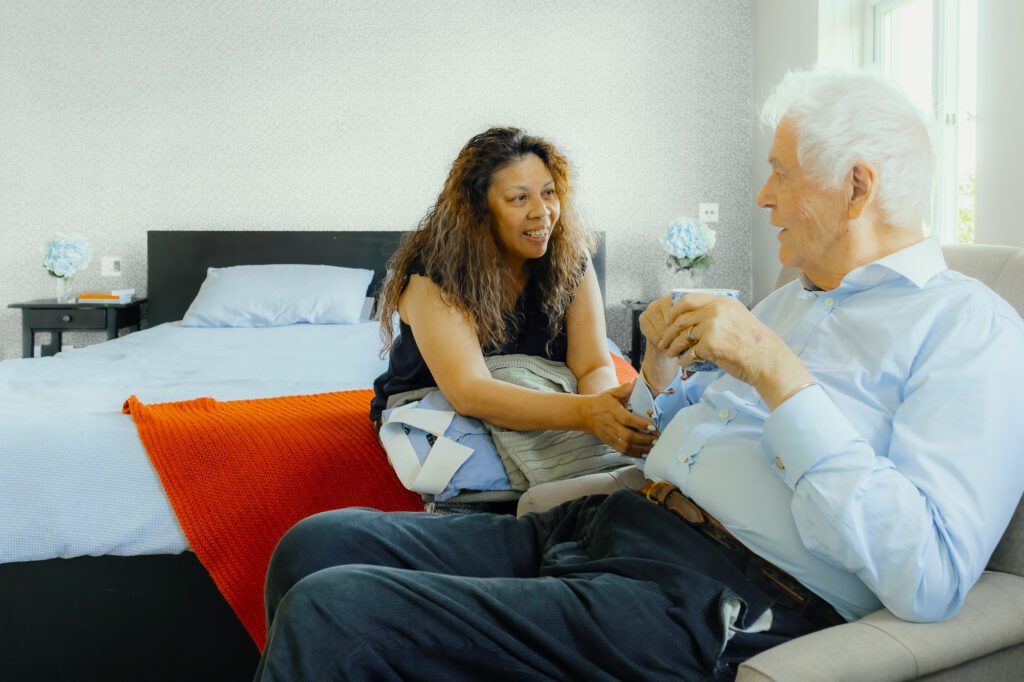 Daily care
Matching service users with a dedicated carer who'll provide anything from a few hours of one-to-one support, to a full day's care.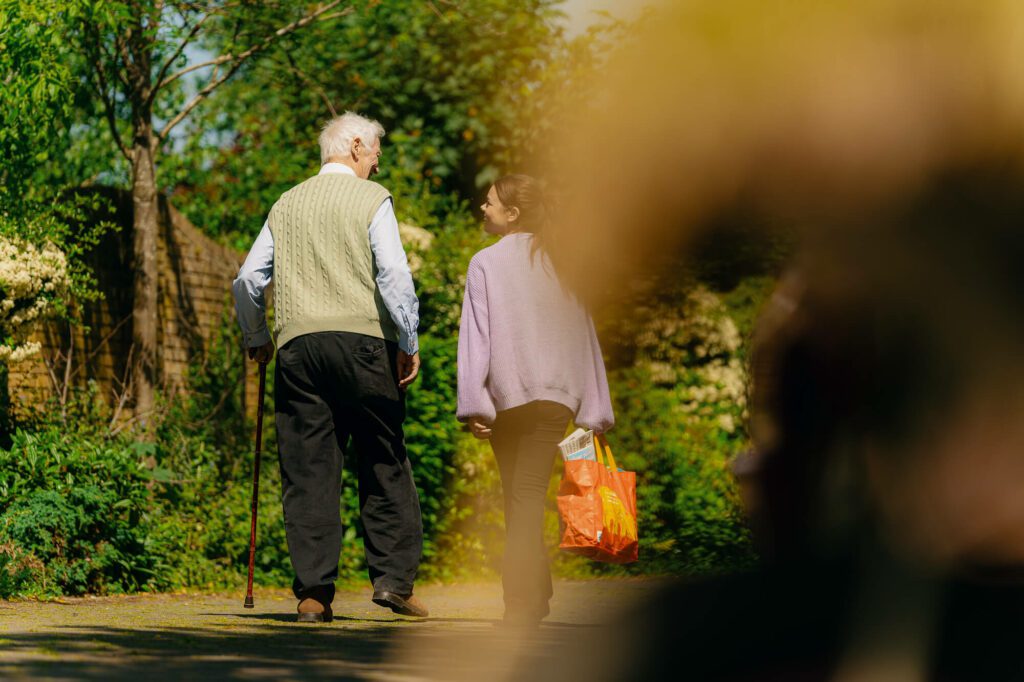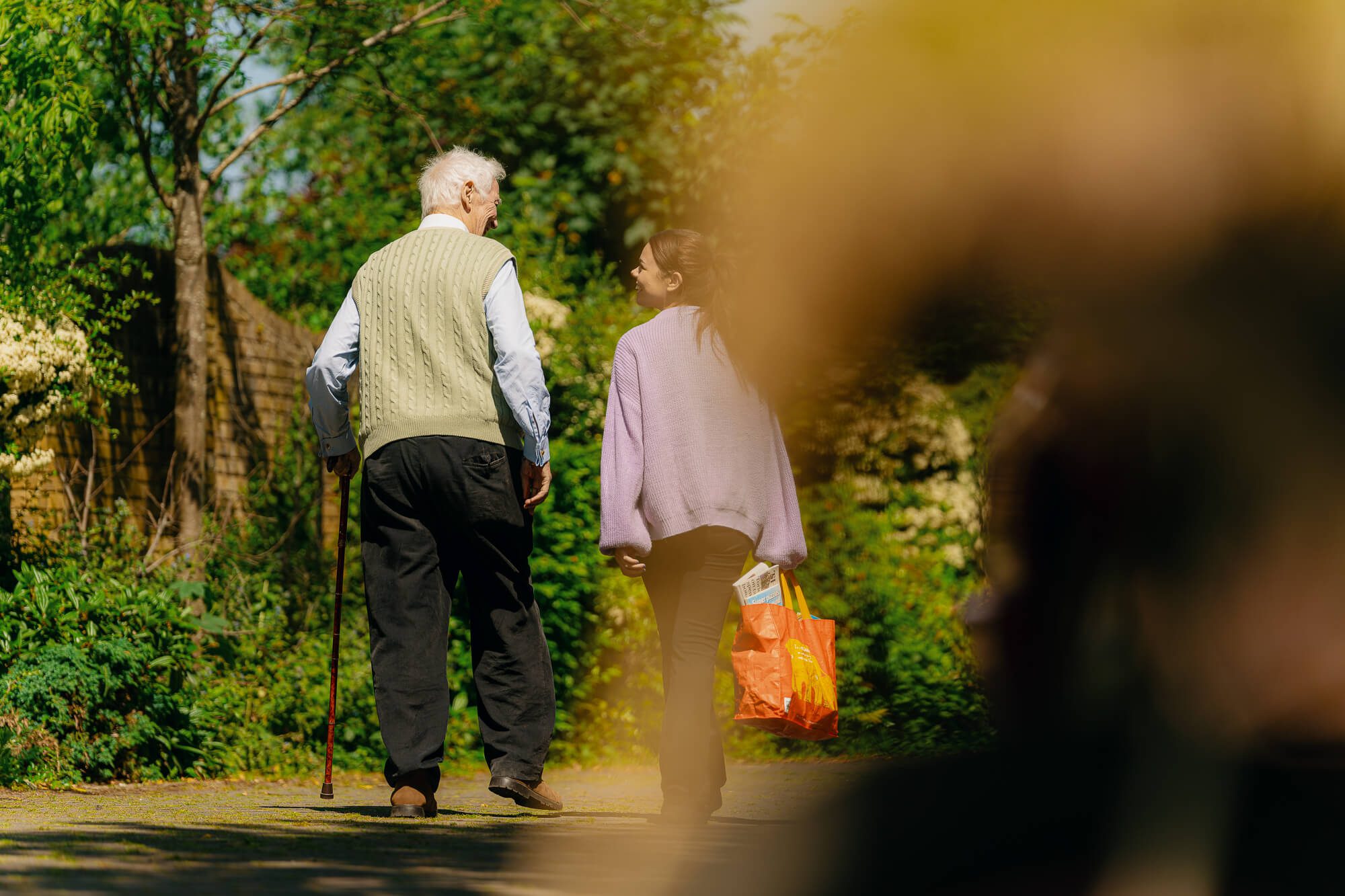 Provision or provider support
Providing block booking of carers to work in either residential or nursing homes, under a provider or in house services.
How we do it 
Our systems are not only optimised to operate at scale and speed – they are built to ensure excellent long-term matches between carers and service users  in terms of both care provision and personality.
Trusted carers available nationwide
Personalised carer & service user matching

Carers have an average 4.5 years experience in the sector

Accessible across the UK

We can match and mobilise within 24 hours
Combining technology and expertise 
We offer a technology enabled solution to drive efficiency

Supported by a clinical team with 60 years combined NHS experience. 

Our dedicated operations team is available 7 days a week. 
We've supported 100+ Local Authorities, NHS Trusts and ICBs
We work with you to create bespoke solutions to staffing
We'll help create capacity in the healthcare system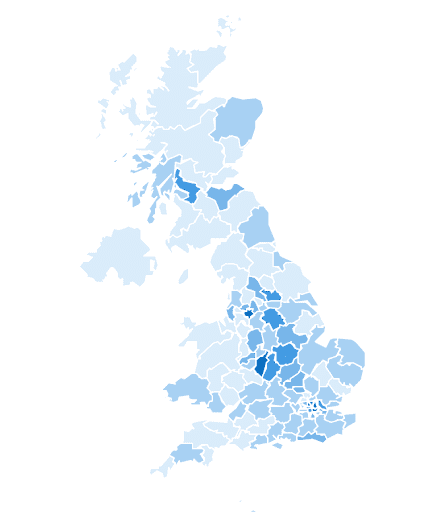 Why choose Elder Staffing Solutions?
Elder's large and diverse carer base provides exceptional marketplace liquidity. To date, we've provided 10 million+ hours of care in 1,981 locations. 
We work with over 4,600 independent carers across England, Scotland, and Wales
Every carer must complete a thorough screening process, have a valid DBS/PVG, and provide a minimum of 2 professional references. 
Carers are provided with Elder Standards detailing behaviour and performance expectations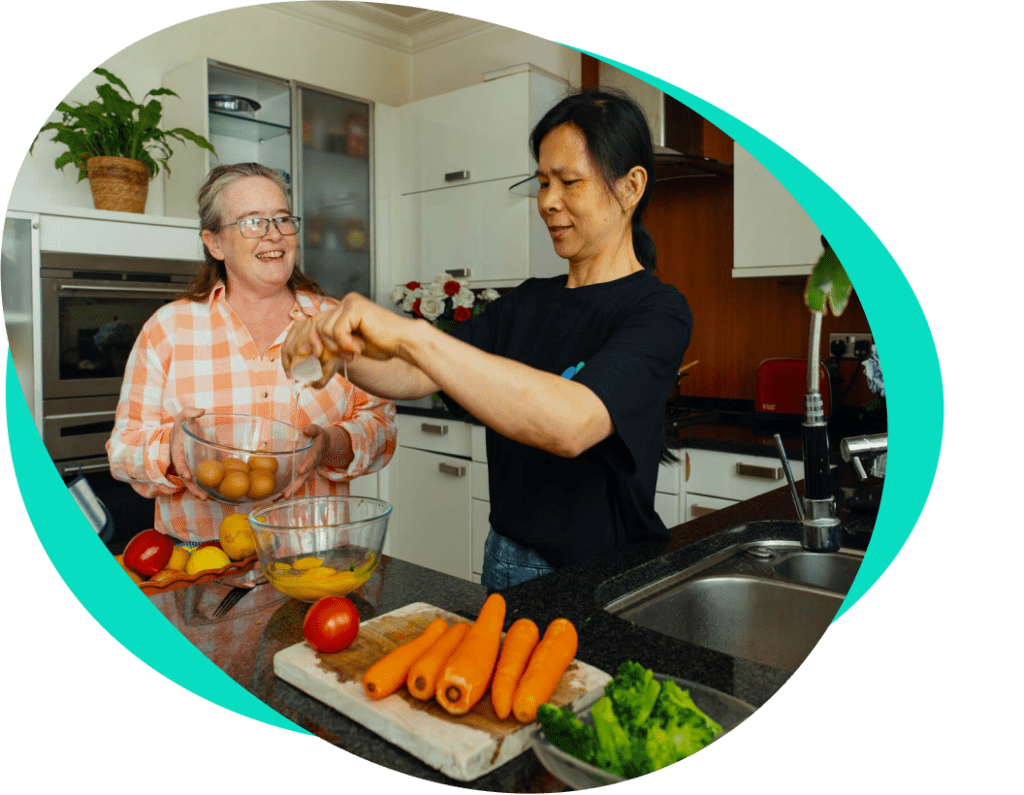 "The Isle of Wight Council have worked closely with Elder over the last couple of years and we have developed a very positive relationship. Elder have worked with us to identify our requirements and have regularly supported us by the provision of care workers who have worked flexibly to meet our challenges. The people working with us from Elder delivering direct care in peoples own homes and providing support in care homes have received positive feedback for their commitment and diligent work. 
Elders care workers have aided our independent providers and also our own internal services, to not only maintain but also increase their capacity. This has enabled them to open beds and ensure the delivery of home care, which has supported hospital discharges and the flow within the system as a whole."
Isle of Wight Council 
Care that keeps people connected. 
Get in touch to discuss how Elder can provide urgently required carers to your support services – enabling local people to be swiftly discharged from hospital. 
Head Office
Elder HQ,
230 City Road,
London, EC1V 2TT

0333 363 4895
partnerships@elder.org