What was the talk about?
Kristian's talk was part of an evening event focusing on Java, a programming language used to build many services that people use daily on the web. Kristian spoke specifically about Kubernetes, a new technology created by Google that helps companies build reliable services and adapts to customer demands.
Where was it?
The talk was hosted at the Patio Pop-up in east London and we got to enjoy a selection of drinks and delicious pizza provided by elder, who sponsored the event.
What did we learn?
We learnt about mistakes made by previous start-ups and about the role modern technology plays in their set-up. Previously Product Technology Manager at Google, Kristian is an expert in his field and he highlighted the importance of choosing the right technology needed to help start-ups.
How does this affect Elder?
Put simply, the better technology we have, the better able we are to provide a reliable service that can handle an increased number of users. Elder is different to other care companies because it wants to move away from traditional set-ups and create a platform where people can access the care they need as efficiently and effectively as possible.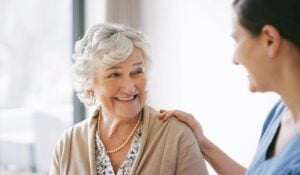 We've been sorting the fact from fiction to help you better understand the risk factors, symptoms, and lasting impact of a stroke.
Read More »