After such a long period of uncertainty, it's completely normal to feel some post lockdown anxiety. The important thing to remember is that while 'Freedom Day' is due to happen on 19 July, there's no set timetable for getting back out into the world – and that it's okay to take everything one step at a time.
We've shared our latest advice on how to support elderly loved ones once the COVID-19 restrictions are lifted, from minimising stress and anxiety, to seeing friends and family safely.
Stress and anxiety in the elderly
Older people are more vulnerable to COVID-19, and this extra risk has taken its toll on a lot of people's mental wellbeing. According to research by Age UK, 31% of people over 70 feel very unsafe outside of their home due to the coronavirus pandemic.
With fewer people wearing face masks and practicing social distancing, it's natural for older people to now have worries about returning to normality. However, staying home can be just as distressing, as it can leave them feeling lonely and cut off from the outside world.
Your loved one may be feeling all kinds of emotions at the moment, however it's not always easy to share these with friends or family.
If you notice your loved one is having trouble with sleep, is feeling restless or unable to sit still, is experiencing mood swings, or is asking more questions than usual, it may be a good time to have a gentle conversation with them about any worries they may have.
Supporting older people through the COVID-19 restrictions lifting
Take it slow
Anxiety is often worse when someone feels they don't have control over their situation or surroundings. Let your loved one know that, although restrictions are easing, there's no rush to get out and about.
When they do feel ready, give them as much choice as possible over where they're going and how they're getting there. Perhaps they'd prefer an early morning trip to the local corner shop over the supermarket, and to take a walk, rather than the bus.
In addition, some older people may feel less physically confident or able than they used to. Age UK reports that prolonged periods of shielding and being less active has left a lot of older people with muscle weakness, joint pain, and reduced mobility.
Try to keep trips out and about short at first, and stick to places that are quiet, where they won't feel pressure to rush. It's also a good idea to have a plan B in place for getting home, such as a taxi number to call, or someone who can pick them up if it becomes too uncomfortable or exhausting for them.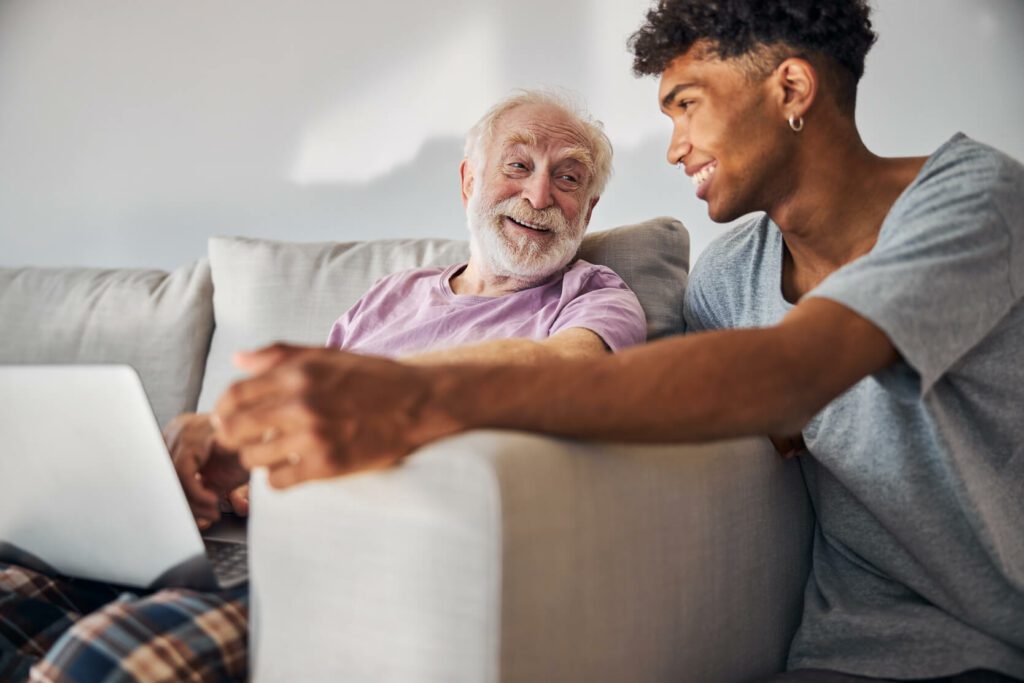 Keep up their routines
Having a clear plan for the day ahead removes the potential for unexpected or challenging situations to pop up, and can help reduce feelings of anxiety.
Agreeing boundaries – such a fixed time of day for friends and family to visit – allows loved ones to feel connected, while giving them time to prepare things which may make them feel more comfortable. These could include having sanitiser to hand, opening windows, or making sure there are enough places to sit at a comfortable distance.
Routines can also help to boost confidence for those who struggle with memory. Age UK's research found that one in five older people have found it harder to remember things since the start of lockdown.
Discover more advice on elderly living
Wearing a mask
The legal requirement for wearing a mask while out and about has now changed in England. However, it may be reassuring for your loved one to know that plenty of shops, supermarkets and venues are still recommending that masks are worn. The government is also advising they should still be worn on public transport too.
For those in London, Transport for London has announced that face coverings and masks should be worn when travelling on tubes, buses, trains and trams, as well as taxis or private hire vehicles.
Elsewhere in the UK, Mayors in West Yorkshire have asked that face masks be worn at bus stations, and in the North East and Manchester they will continue to be required while traveling on Metrolink services.
Help them to look at the positives
Looking too far ahead can be worrying, as it's difficult to predict how the coronavirus pandemic will impact daily living in the future. Taking pleasure in the present moment can ease fears and 'what ifs'.
Try suggesting your loved one keeps a diary of enjoyable moments – noting these down can help them to see the positive consequences of lockdown coming to an end.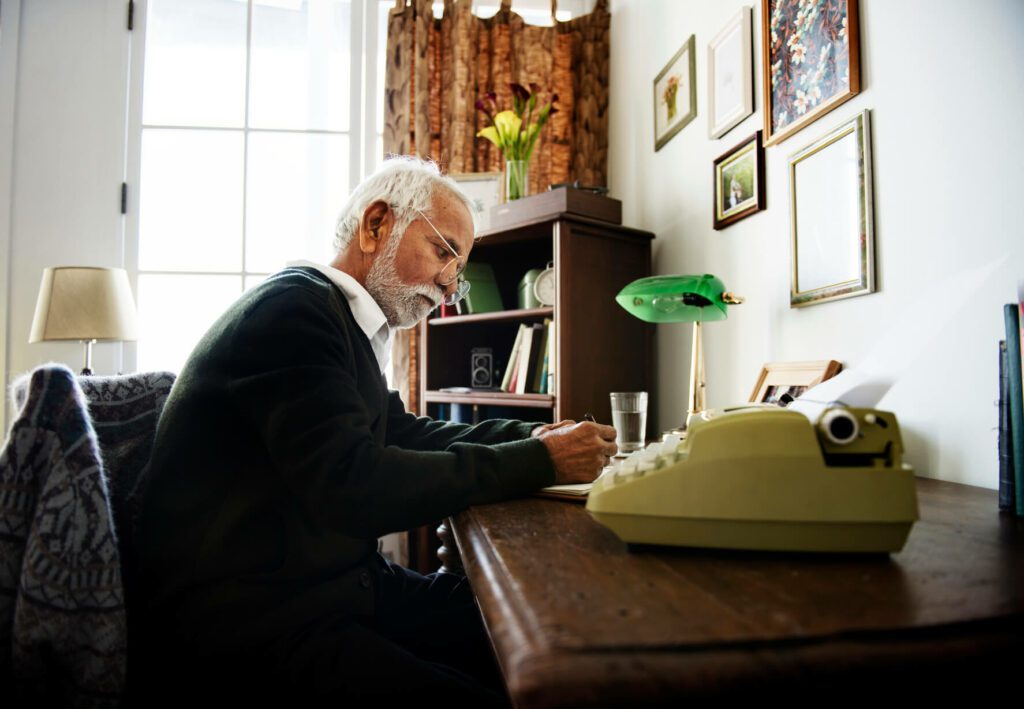 Be mindful of the media
Unfortunately, a lot of news sources are unreliable, or are simply created as 'click bait' to attract attention or intrigue. Older people may not realise that a COVID-19 story on Facebook may not be true, and be led astray by false information.
Be mindful of where your loved ones are getting their news from, and stay up to date with emerging stories which may worry them, such as COVID-19 case numbers and variants, so that you're better placed to offer reassurance.
What are the COVID-19 'new variant' symptoms?
The Delta variant is being talked about a lot. It can spread more easily than other variants, and is responsible for the majority of recent cases. However, it's been far more prevalent in young people, who aren't fully vaccinated yet.
Symptoms include:
Headache
Sinus congestion
Sore throat
Runny nose
Fever
Because the symptoms are similar to those of a common cold, it's important to take a COVID-19 test if you experience any of the above.
Advice for visiting elderly parents and family
Plan ahead
Ask your loved one what's giving them the most anxiety, as it will help you plan a visit that keeps their worries at bay. They may for example, prefer you to travel by taxi, rather than public transport, or choose to meet up outside.
Keep visitors to one or two
While your loved one may be eager to see the whole family, keeping their social 'bubbles' to a small number, especially while the number of cases in the UK is still relatively high is a good preventative measure. Limiting the number of people who visit at a time can reduce the risk of passing the virus on to others, and can prevent a loved one from feeling too overwhelmed.
If in doubt, take a test
Even though the majority of older people are fully vaccinated, they may still be concerned about catching and passing on the virus, especially if they have friends with ongoing health conditions that make them clinically vulnerable. Lateral Flow tests can be ordered for free online, or picked up in a pharmacy. However, if in doubt, it's best to take a PCR test, which can provide quick peace of mind.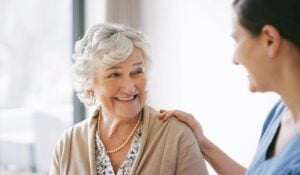 We've been sorting the fact from fiction to help you better understand the risk factors, symptoms, and lasting impact of
Read More »