With the average household set to see their energy bills increase by nearly £700 a year, it's no surprise that research from Age UK has found that three quarters of older people are worried about the rising cost of living.
24 percent even said that if their bills were to go up significantly, they would have to start choosing between heating and food.
Last year we shared our advice on how to cope with rising bills and supplier issues. However, with fuel poverty continuing to hit the elderly hardest, we've looked at the current financial support that's available, if it can really make a difference, and how easy it is to claim it.
New support from the Government
On the 3rd of February 2022, the government announced that millions of households across the UK would receive up to £350 later this year, to help with rising energy costs.
It'll come in the form of two new payments – the first being a new Energy Bills Rebate. Low income households will be eligible for an upfront discount of £200 which energy suppliers will apply to their accounts from October 2022. However, while the government will foot the bill initially, customers will have to pay this money back in £40 instalments, which can be spread over a five year period.
Households in council tax bands A to D will also be eligible for a second rebate of £150 in April. This will be paid automatically by local authorities in England, Wales, and Scotland, however it won't need to be paid back at any point.
An additional discretionary fund will also be available for those on low incomes or who are considered vulnerable, but who live in properties outside of council tax bands A to D.
But will this help older people?
While the exact details of how the £200 energy discount will work are fairly sparse at the moment, it was announced that the scheme will be open to all domestic energy customers – suggesting those of pension age will be eligible.
However, concerns have been raised about whether older people already receiving some council tax relief will benefit from the £150 rebate too, as the rules have not been clarified by the government.
Older people who are already receiving a council tax discount through their pension credits may still need additional financial help to meet higher heating costs, however many organisations are concerned they may be excluded from the proposed rebate.
Unclaimed Pension Credit
According to Age UK, more than a million older people may be unaware that they're eligible for pension credit, which provides a weekly cash top-up.
As well as increasing your pension pot, simply receiving pension credit will mean you automatically qualify for the warm home discount, the winter fuel payment, and cold weather payments, which could help you access an additional £440+ a year towards your heating bills.
You may think that having savings or owning your home may rule you out, but this often isn't the case. And, even if your pension is above the weekly threshold of £177 for a single person or £270 for a couple, you may still be entitled to a small top-up payment.
Extending the warm home discount scheme
If you're receiving pension credit you should also be part of the warm home discount scheme. which can cut up to £140 from your energy bills each year.
However, the government has announced that for winter 2022, the discount will increase to £150 for energy customers in England and Wales. There is also a push to make the scheme automatically available to anyone in need, and scrap the current application process.
If you'd like to get the discount before spring and you're not receiving pension credits, it's really important that you apply as soon as possible, before your supplier allocates all of its warm home discount fund and closes applications for the year.
Finally, if your energy supplier has less than 150,000 customers they may not qualify to offer the scheme until winter 2022, when the new rules come into play.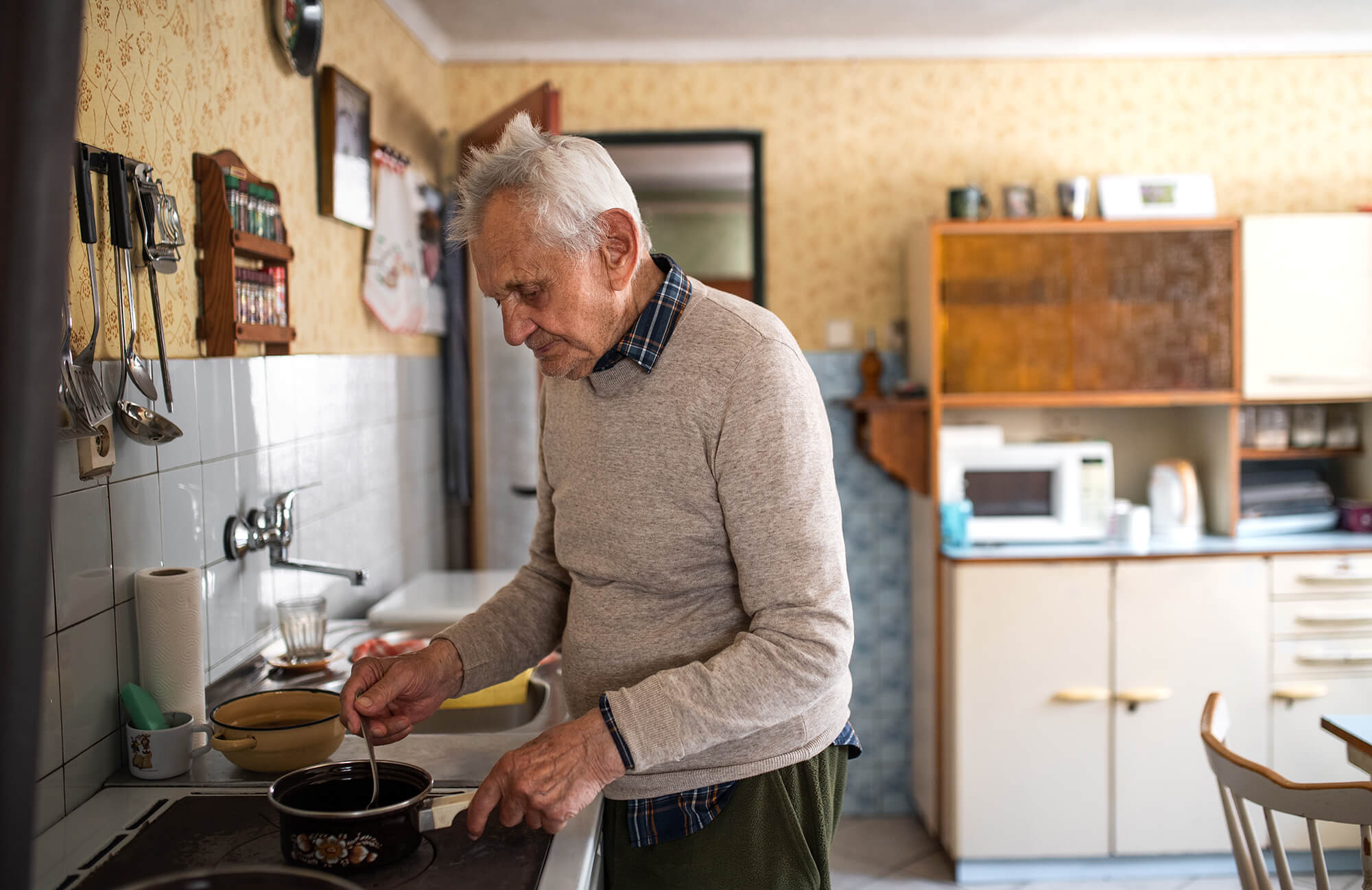 Energy efficiency support
Ensuring your home is as energy efficient as possible can help to offset higher energy bills. While this is unlikely to save you hundreds of pounds, it can unlock some smaller savings.
If your home has been on the rental or sales market at some point since 2008, it should have an Energy Performance Certificate on the government's website which will highlight any areas for improvement.
If you don't have a certificate and don't want to pay for a new one, there are still four key areas you can look at to make your home more energy efficient.
It's also worth checking if you're eligible for any local or national energy efficiency grants – which can provide you with a lump sum for home improvements, and reward you for using renewable energy.
Getting help from grants and charities
It's not always easy to accept help – especially if you've spent your whole life supporting yourself and your family unaided. However it's important to remember that if you're worried about rising energy costs you're by no means alone, and there are people out there who can help.
If you're already in debt to an energy supplier you may be able to apply for a grant to help pay off what you owe. Ask your supplier if they offer a customer support fund, or energy hardship fund.
If they don't, then you could apply for a grant from British Gas as these are open to anyone, not just British Gas customers. However, you'll need to prove that you've sought debt advice prior to applying, and be willing to share financial information within your application.
If you're still unsure what to do next, charities such as Age UK and Shelter can provide information and support both online, and over the phone too. Age UK has also launched 'The Cost of Cold' campaign, and is offering a full, free benefits check for older people on low incomes.
Get every penny you're entitled to
Click the button below to use our free funding calculator.
Browse the latest blogs and tips on living well in later life.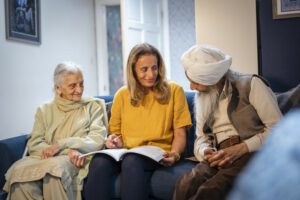 A growing number of people are reaching retirement age with lingering debt – and with the cost of food, utility bills, and rent continuing to
Read More »