A growing number of people are reaching retirement age with lingering debt – and with the cost of food, utility bills, and rent continuing to rise, the problem is likely to get worse. This Debt Awareness week we're sharing tips to break the stigma of later-life debt and encourage more conversations about money. 
How common is debt in later life? 
Anyone can fall into debt, and it doesn't help that older people are among the hardest hit by the current cost of living crisis. The majority of those over 70 are on a fixed income (pension), and many face severe health complications if they don't sufficiently heat their homes in the colder months – pushing already rising energy bills way up. In fact, in research by the Centre for Ageing Better, almost half of over 70s reported that they would be unable to save any money in the coming twelve months due to increasing living costs. 
This has been made worse by pensions not rising in line with inflation. The average annual energy bill in the UK is now over 20% of the average state pension. Spending 20% of your entire yearly income on one bill simply isn't sustainable for most older people. 
Unfortunately, pride can often keep people from seeking help when they're facing money problems. If you've been financially secure for most of your life, suddenly finding things a struggle can be difficult to process. You may worry that you'll be seen differently by those around you, or that it'll mark the beginning of your losing independence. 
However, now more than ever – debt is nothing to be ashamed of. This is an exceptionally difficult time, and there are lots of organisations and government schemes that can help ease debt worries and get you some extra money each month. 
If you're worried an elderly person you know may be hiding debt, there are some signs to look out for, including – 
Hiding post or refusing to open important-looking letters 

Hiding their spending habits, or avoiding questions about their purchases 

Not having sufficient food in the house, or refusing to put the heating on

Getting more phone calls than usual from unknown callers 

Avoiding spending money on things they used to enjoy – such as going out to eat

A change in their mood or behaviour, they may shut down, or become short tempered
Dementia and managing money
People with dementia may find it increasingly difficult to stay on top of bills, keep records, count change, or manage their money due to changes in their cognitive ability. Unfortunately, this can also leave them open to financial abuse. They may not be able to judge risk well and may feel pressured into purchases or banking products they don't want. 
If you're worried about the impact of dementia on debt – the Alzheimer's Society has commissioned a full report, and offer expert advice on money management. 
Scams and debt in later life 
According to Age UK, older people in the UK fall for scams every 40 seconds – many of which can plunge them into debt. Scammers tend to target older people because they believe they have years of savings in the bank. And, as scams get more digital and sophisticated, it can be easier to convince older people that what they're being asked to do is normal – especially in the age of online banking. 
Scammers can target you or a loved one on your doorstep, by mail, over the phone, or online. They'll usually pose as someone their not – pressure selling a service, or claiming to be offering support. If approached by someone you're not expecting, ask to see a form of identification. You should always end the communication, or ask the person to wait while you call for confirmation from the company they claim to be from (using the number listed on their official website or Google).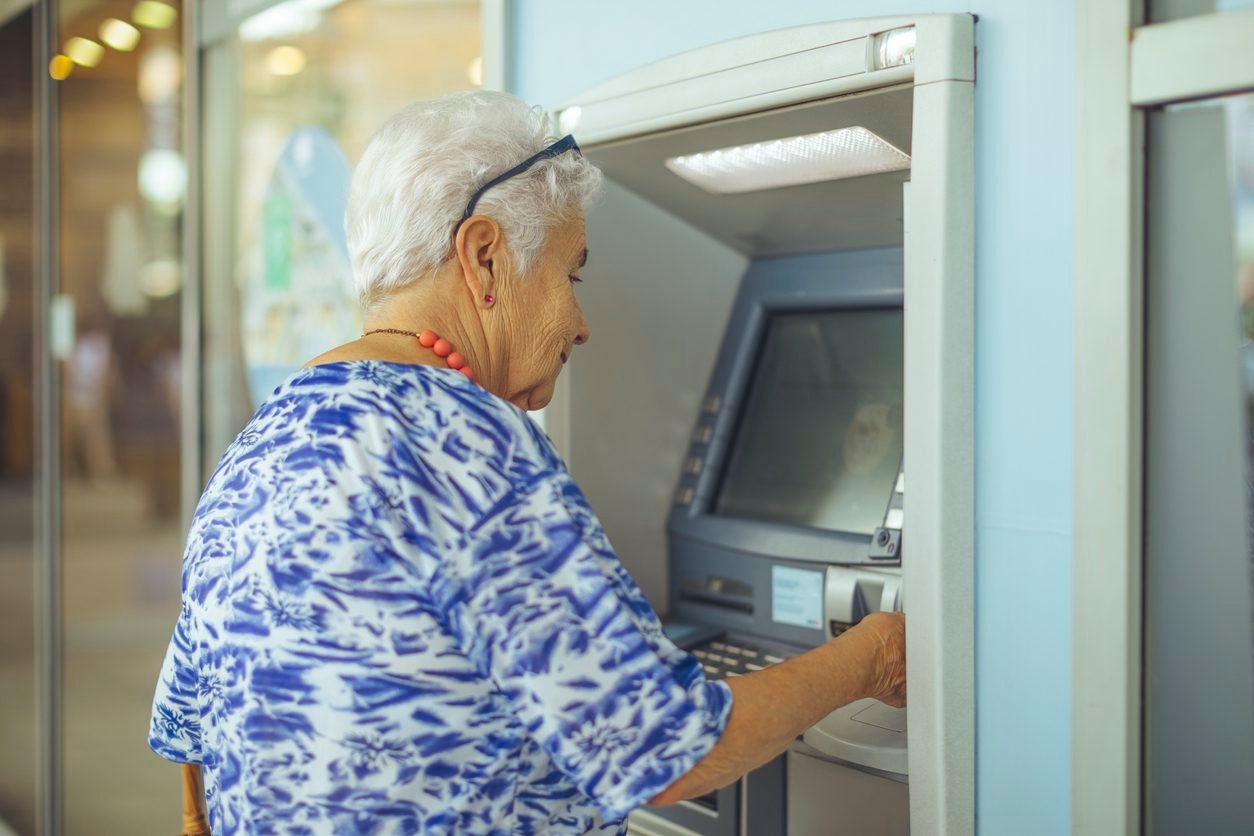 Understanding the situation
It may seem obvious, but doing a basic budgeting exercise to understand exactly how much money is needed each month is crucial – especially if you're trying to help a loved one. List all out-goings, including bills, spending on essentials like food, and petrol, current debt or personal loan repayments, mortgage or rent, and current and future care costs. Don't forget more irregular payments, such as car or pet insurance. 
Some debts are more important than others in terms of the consequences if you don't pay. These include mortgage repayments, rent arrears, council tax, gas or electricity, water, and unpaid fines.
Contacting the companies you owe money to is important. They may be able to offer a payment plan that is more within your means. If you're worried you won't be able to do this yourself, you may be able to ask a friend or family member to negotiate on your behalf. Alternatively, charities like Stepchange and National Debtline can provide free advice and support when contacting your debtors. 
Dealing with creditors, bailiffs, or debt collectors
While interacting with these professionals can be distressing, you do have the following rights – 
Creditors – Legally, a creditor can't call you at unreasonable times, or take any payments without your permission, You can also send them something called a 'holding letter' which means they must pause any action for an agreed period so that you can seek debt advice. 
Bailiffs – If sent to your home to collect possessions to sell and put towards your debt, they are not allowed to take essential items (e.g a washing machine, or a laptop if you need it to earn income). They can't just turn up without giving at least seven days' notice either, and must always present a valid ID and itemised receipt. 
Debt collectors – Their job is only to collect money or serve notice of court proceedings – so they can't force entry into your home or take possessions.
Boosting your income
Once you reach retirement and start receiving your state pension, you may also be eligible for other welfare benefits and perks which can boost your income. Things like the Winter Fuel Payment and Council tax reduction can help reduce your monthly outgoings, while Pension Credit could provide you with additional monthly payments. Other things like claiming your free bus pass and purchasing a senior travel card can help you reduce how much you're spending each month. 
Getting help with credit card debt
Some Credit card companies may agree to switch you to a lower repayment plan or offer balance transfers – where they switch your credit card balance to a new card that charges no additional interest for a set period – often 12 months. However, when making any changes to a credit agreement make sure you're clear on any additional or future fees (particularly once any interest-free period ends), which can be as high as 4%.
Credit cards can be confusing. It can be useful to seek professional help with outstanding debt. Citizens Advice can connect you to free and impartial debt organisations to help you understand financial documents and talk you through your options.  
What happens to debt when you die?
When someone dies, their unpaid debt will usually be paid using money in their estate – the savings and assets they've left in their will. The executor named on the will be responsible for this. If there is no will, an administrator appointed by the court will be responsible for using the estate to pay any debt after death. 
If there's not enough money in the estate to cover all the debt, then individual debts will be paid in order of priority until the money runs out. if the deceased person leaves no estate then the debt will likely be written off completely. 
if a debt is a joint debt – for example, a joint loan or mortgage taken out with a surviving partner, the debt is likely to be transferred in full to them, as the joint holder. 
Taking control of elderly parents' finances
Sometimes it's safer to take control of a loved one's bank accounts, savings, and investments in later life. 
If your loved one is likely to lose the mental capacity to manage their financial affairs, you can apply to become their Power of Attorney. There are two types of power of attorney. If you only need control for a short period of time, such as if they have an illness or accident (you can become an ordinary power of attorney. If your control needs to be ongoing, you'll need a lasting power of attorney – LPA.  
To become someone's power of attorney you'll need to be nominated by your loved one while they are still sound of mind. They must request a legal document to complete from the government's website, stating your position as their property and financial affairs LPA. 
If mental capacity has already been lost, you'll likely need to apply to the Court of Protection to request control over a loved one's finances. Therefore it's crucial to make arrangements as early as possible. 
Browse the latest blogs and tips on living well in later life.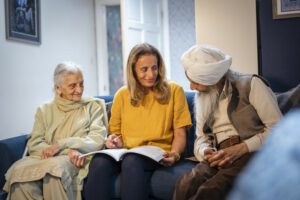 A growing number of people are reaching retirement age with lingering debt – and with the cost of food, utility bills, and rent continuing to
Read More »