What are the government guidelines on GP appointments?
Throughout 2020 and 2021, many primary care services, including GP surgeries, shifted to telephone appointments to limit the number of people arriving at surgeries and the impact of Covid-19.
However, towards the end of last year, the Government announced greater support to help GPs offer more in person, face to face appointments to those who preferred them. This move was particularly important for older people who may have found it tricky to communicate with their doctor over the phone because of hearing or cognitive issues.
However, many surgeries are still operating cautiously. The NHS asks that patients only visit if they have been told to.
Download the NHS mobile app
If you can't get through to your surgery by phone, you may have more luck booking a GP appointment through the NHS app. You can also use the app to order repeat prescriptions, find health care advice, and access your health records.
Create an account on The NHS website
If you or someone you're supporting doesn't have a smartphone, they can still do most of the above through the NHS website, including ordering repeat subscriptions. Some surgeries may also allow you to book appointments this way too, you can check whether your surgery does here.
Consult your pharmacist 
If you need over the counter medications (i.e – medications that don't require a prescription) or have a common or minor ailment such as a skin rash, or earache for example, many local pharmacies can offer advice, and even have private areas for consultations.
Check your GP's website 
To help free up phone lines, some GP practices offer online messaging services through their practice websites. Of course, these should only be used if your needs are not urgent.
Remember, if you're feeling unwell or have a health concern, don't wait to contact your GP. If you're unable to get through by phone, you can always call the NHS' out of hours number 111. 
Attending hospital appointments 
Many outpatient and hospital services have continued during the pandemic, and the NHS is working extremely hard to keep everyone safe while getting any form of hospital treatment.
If you're feeling a bit apprehensive about attending an upcoming appointment, there are things you can do to help prepare.
Don't be afraid to ask for more information 
Many hospitals will have their own guides to how they're operating, and the precautions they are taking to prevent the spread of Covid-19, like this one from Guys and St. Thomas' hospital.
Bring your appointment letter or text reminder
This will not only confirm you are meant to be there, but will usually provide relevant Covid-19 advice, as well as how to safely find your way around the hospital, which may have special routes mapped out to avoid crowding.
Don't arrive too early
Aim to arrive at the right department 10 mins before your appointment – if you're too early there may not be anywhere for you to wait.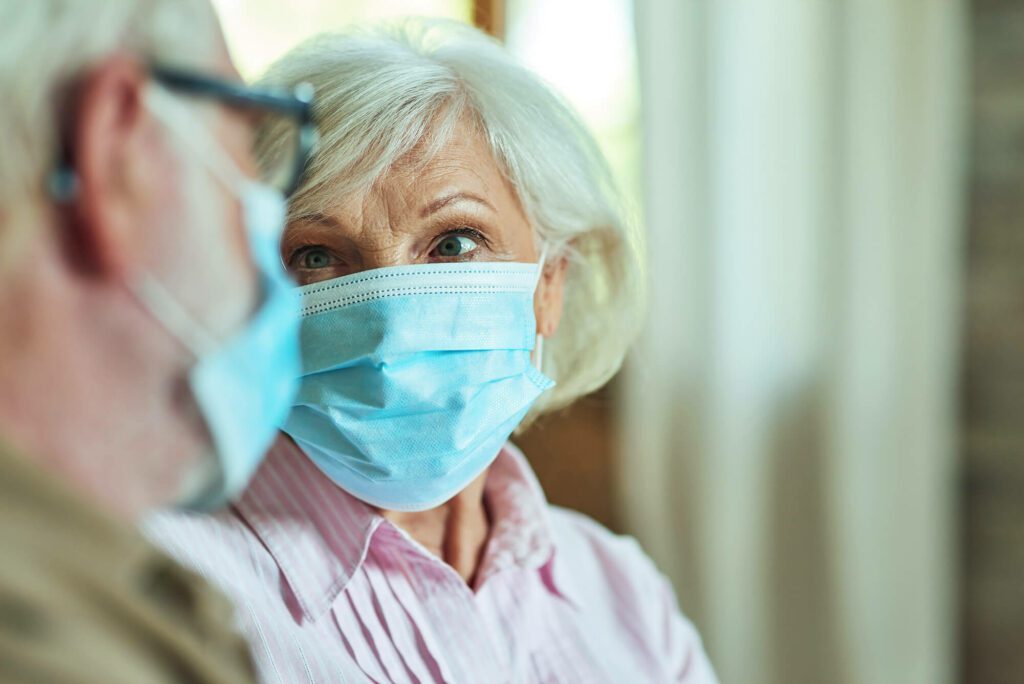 Wear a mask if you'd like to
While there is no general law requiring you to wear a face mask, you, and others around the hospital may find it more reassuring to cover your nose and mouth if you can – especially when using amenities such as coffee shops, or when sitting in waiting areas.
Be as flexible as possible  
Staff shortages are still a possibility, meaning that some appointments may be cancelled, rescheduled or changed to a video call, rather than face to face. If you arrive for your appointment and a waiting area is full, for safety reasons you may be asked to wait outside too.
Don't skip your appointment
If you're worried about Covid-19, or are unable to attend a scheduled appointment for any reason, it's important that you speak to the department directly. They will be able to provide reassurance, make alternative arrangements, or rebook for you. Skipping your appointment could result in you being referred back to your GP, and cause delays in your treatment.
Can I accompany someone, or bring someone with me to an appointment?
The majority of hospitals are still asking that patients attend their appointments alone if they can.
However if you or someone you're supporting has a communication requirement (for example, speaks a language that isn't English, or uses sign language) struggles with understanding or memory, has a disability, or needs the support of a professional carer, then one other person will be permitted to attend the appointment. However, you may want to call the hospital to confirm this beforehand.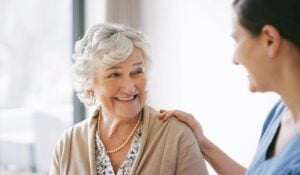 We've been sorting the fact from fiction to help you better understand the risk factors, symptoms, and lasting impact of
Read More »