Your live-in care partner of choice
We work in partnership with health and social care providers, later life planning services, and senior product and service companies to build towards a more integrated care journey for individuals and their families.

As an introductory live-in care agency, we specialise in matching those in need of support to dedicated live-in care professionals: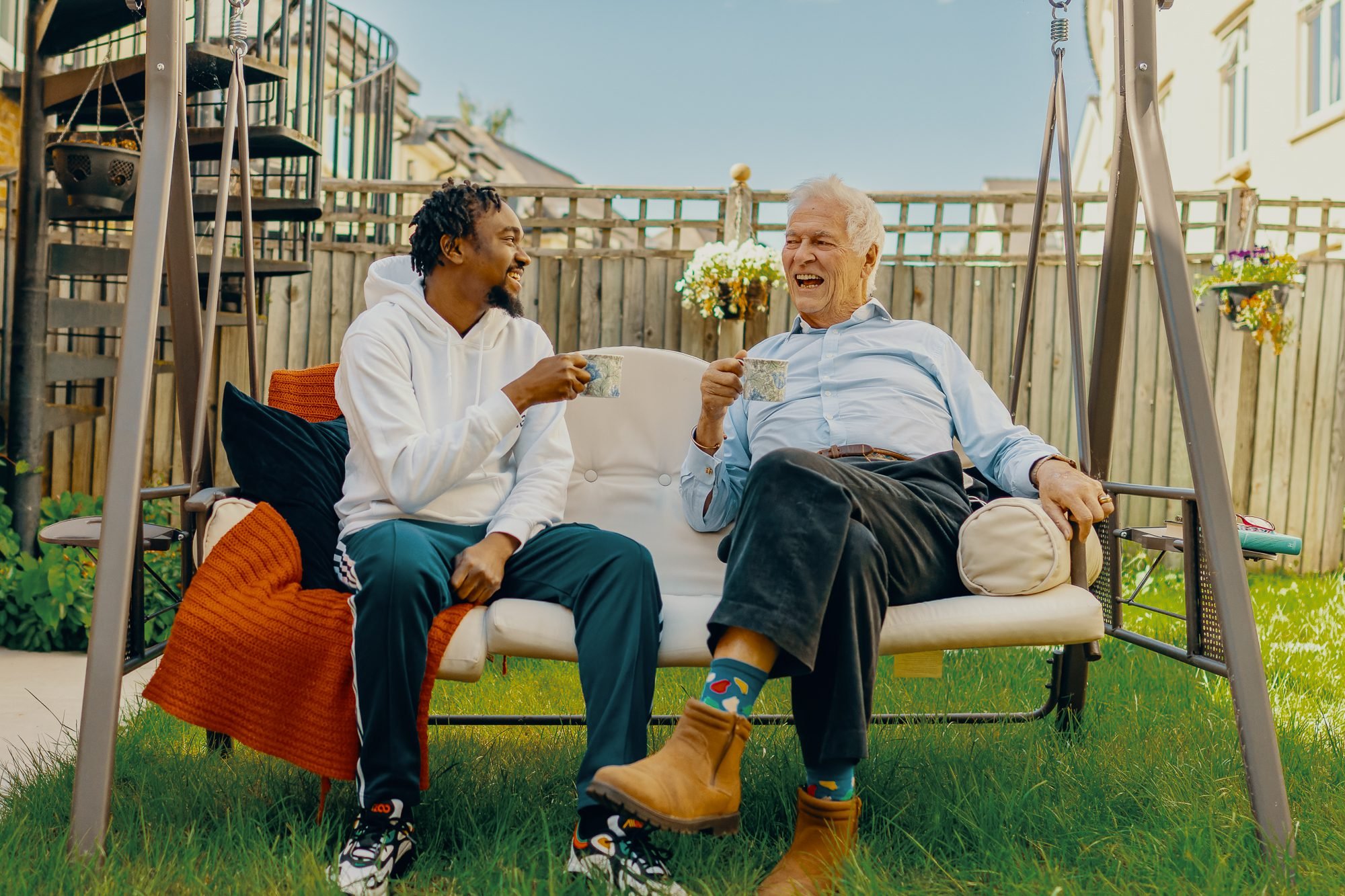 Person-centred approach
Our person-centred service is built entirely around the needs and choices of the customer – providing the support they need, without sacrificing their way of life.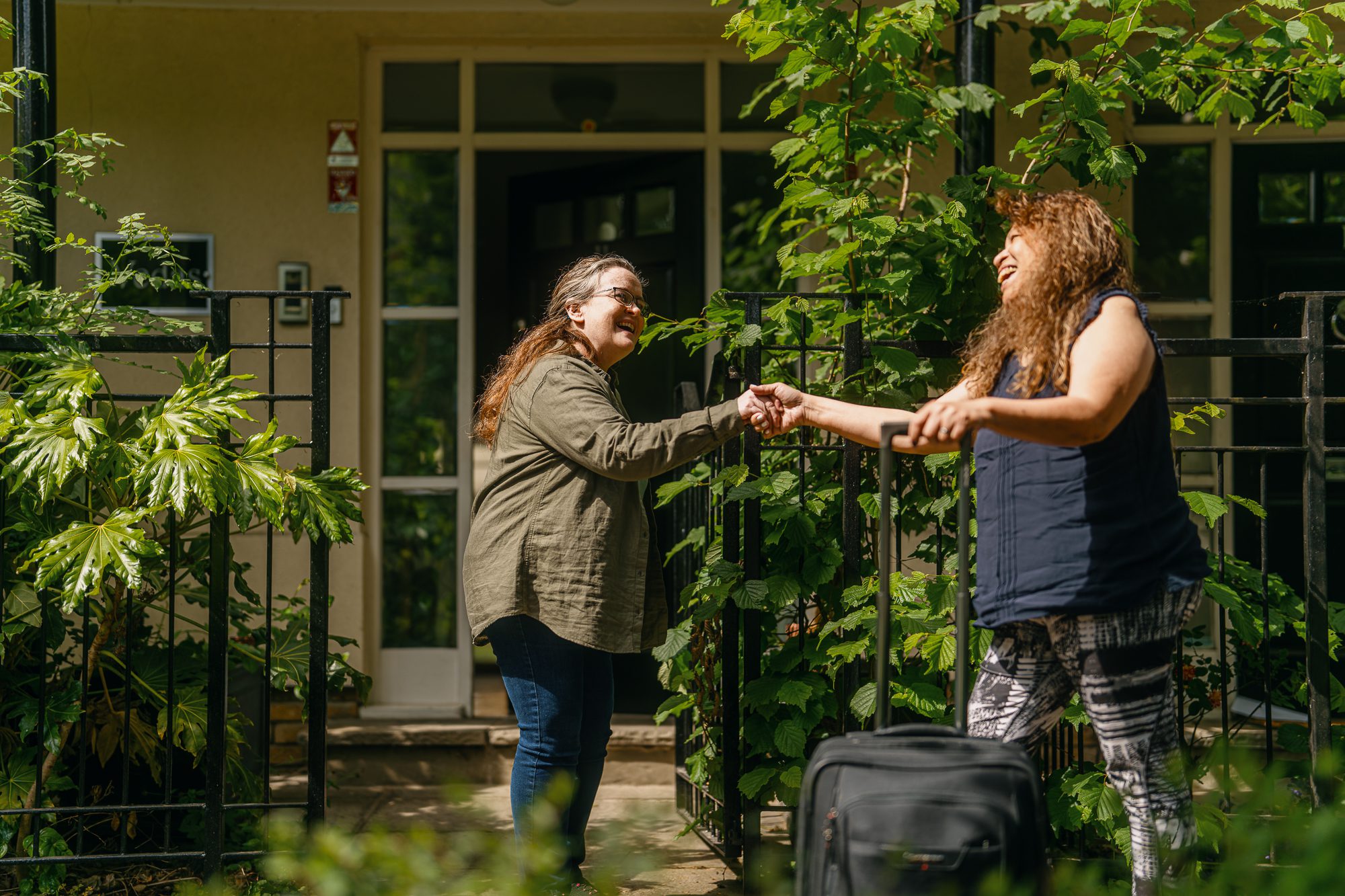 Rapidly deployable service
We're able to have carers in place within as little as 48 hours of the initial call, anywhere the UK – even where traditional capacity shortfalls are most acute.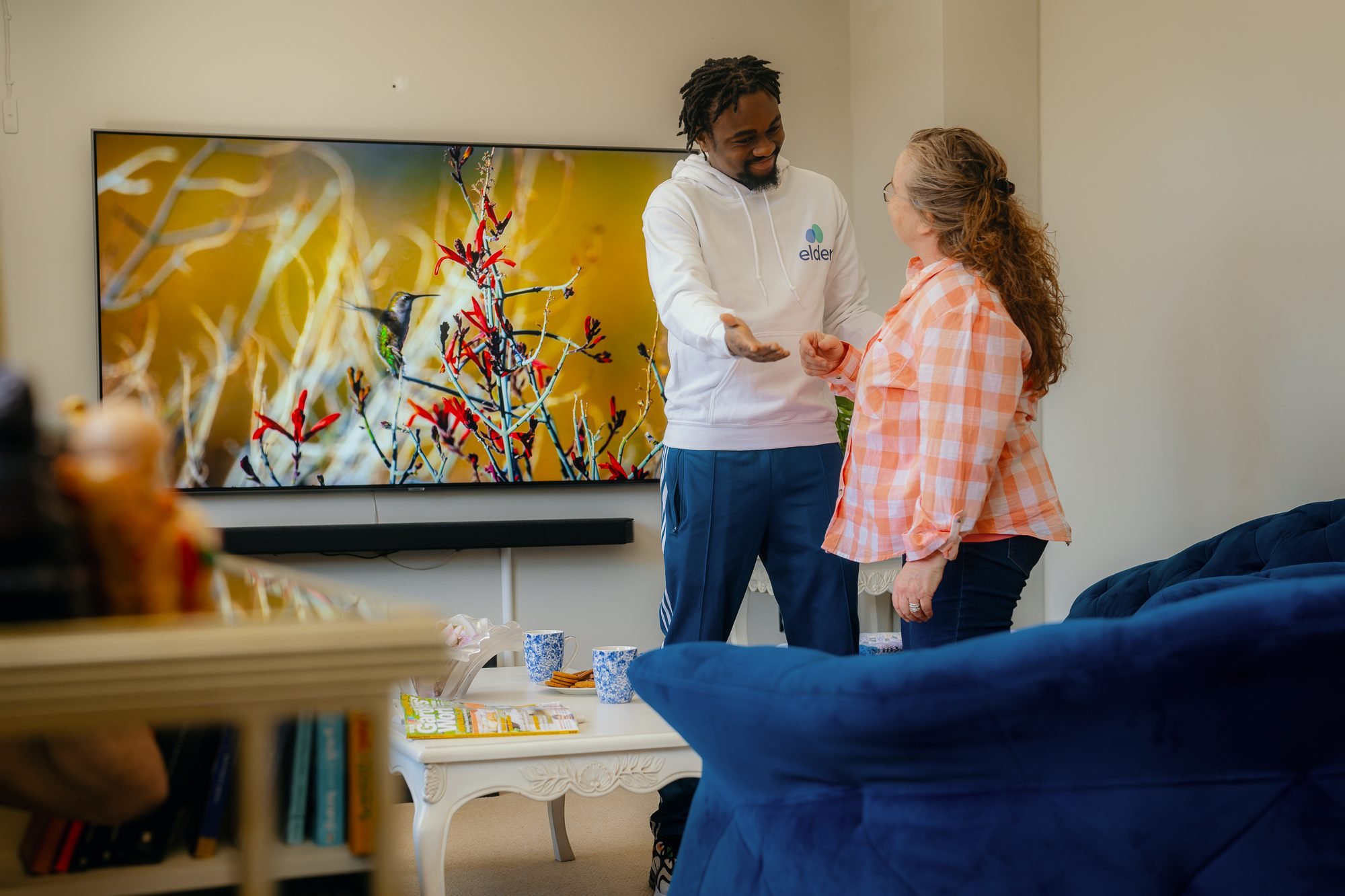 High-quality, affordable care
Starting at a standard package of £1095 per week, live-in care with Elder is an affordable yet quality care option for those seeking full-time support at home.



A tech-enabled platform delivering personalised care
CareOS is comprised of three core technologies that deliver a consistent yet tailored experience for carers, customers and service users.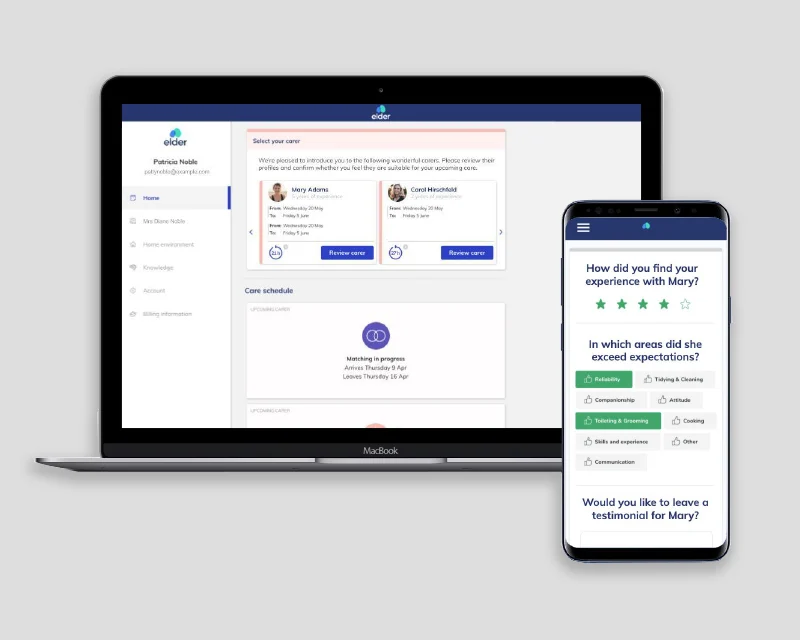 MyElder
Encourages independence by enabling customers to take control of their care. Families can accept carer matches, update their needs and manage their invoices – ideal for direct payments holders.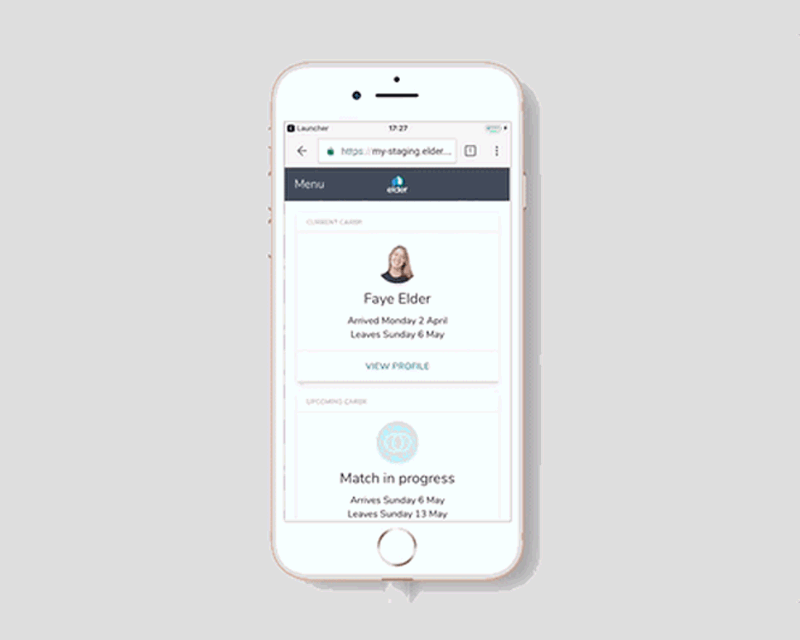 ElderMATCH
Our proprietary matching technology sensitively pairs live-in carers to customers, based on their individual needs and preferences, so they can stay close to the things, routines and people they love.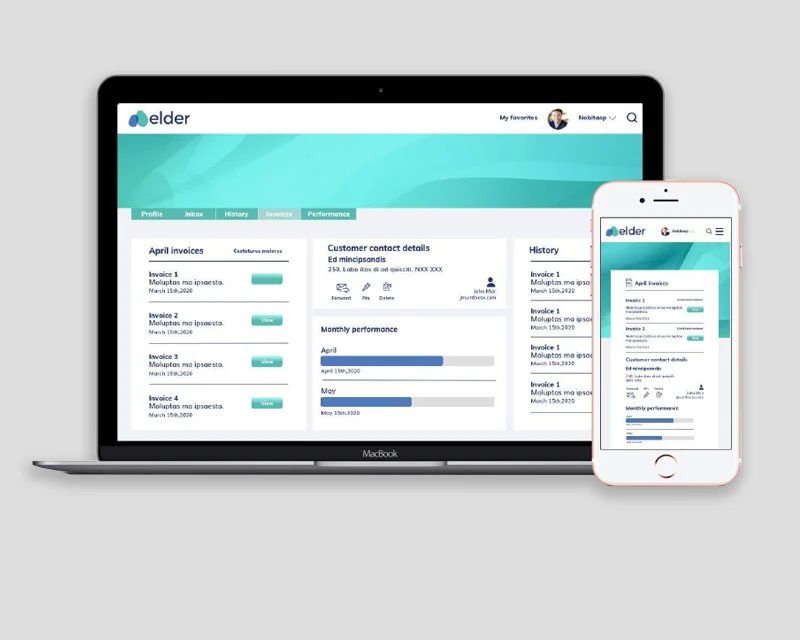 Mission Control
Our unique logistics and care planning platform, Mission Control, enables us to provide a seamless end-to-end experience for both carers and customers, so we can manage care needs in real-time.

A trusted partner of leading organisations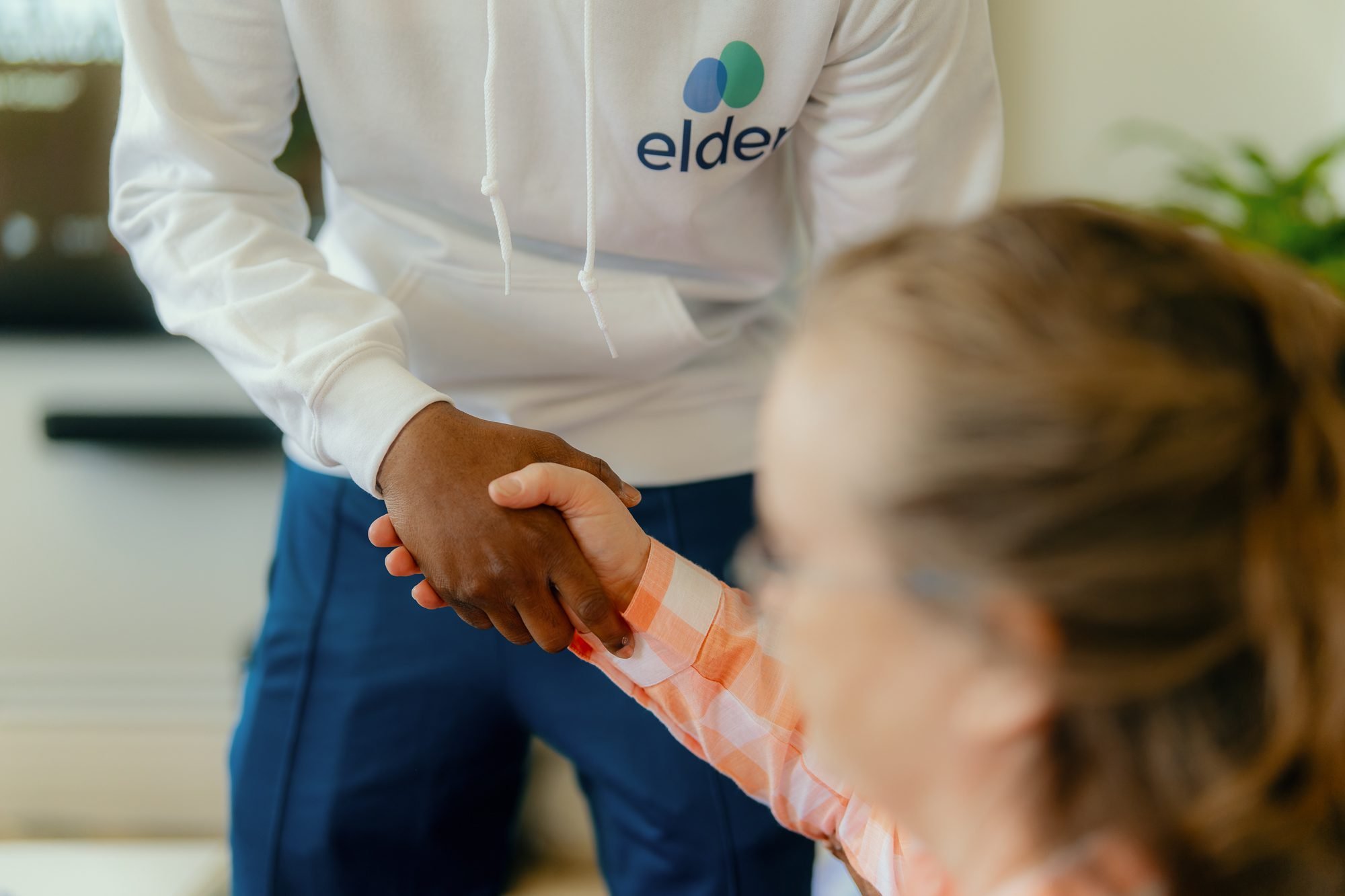 Clinical expertise
We'll connect you to a fully vetted, self-employed carer with the right experience to support independence or recovery, and give your family peace of mind.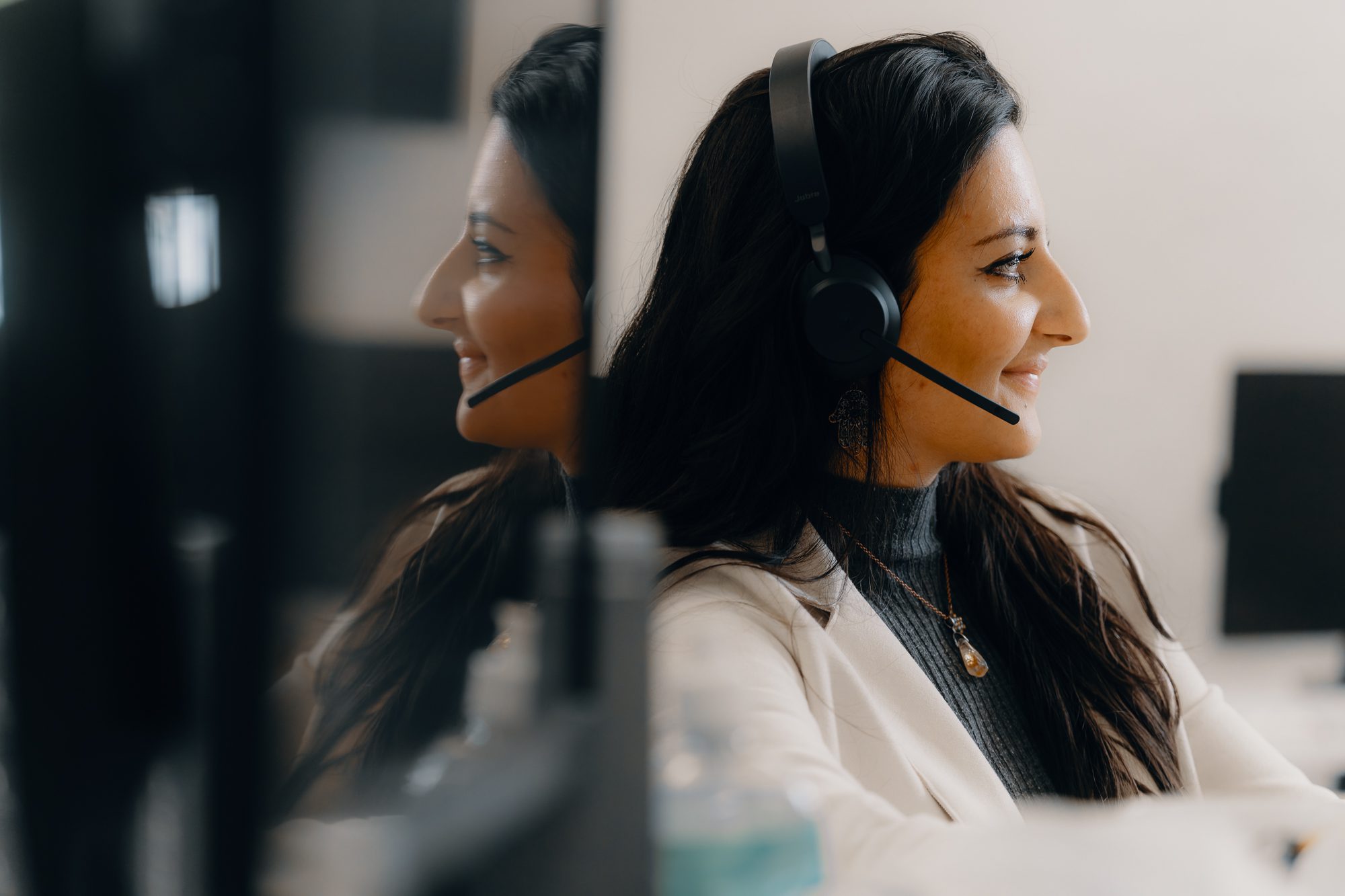 Family support
Our dedicated Care Advisors and Family Support Specialists guide families through every step – from discussing funding to getting the house ready for a live-in carer.


A network of experienced carers providing quality care
We have thousands of verified care professionals on our platform, with a wide range of expertise – from dementia and other long-term conditions to companionship and personal care.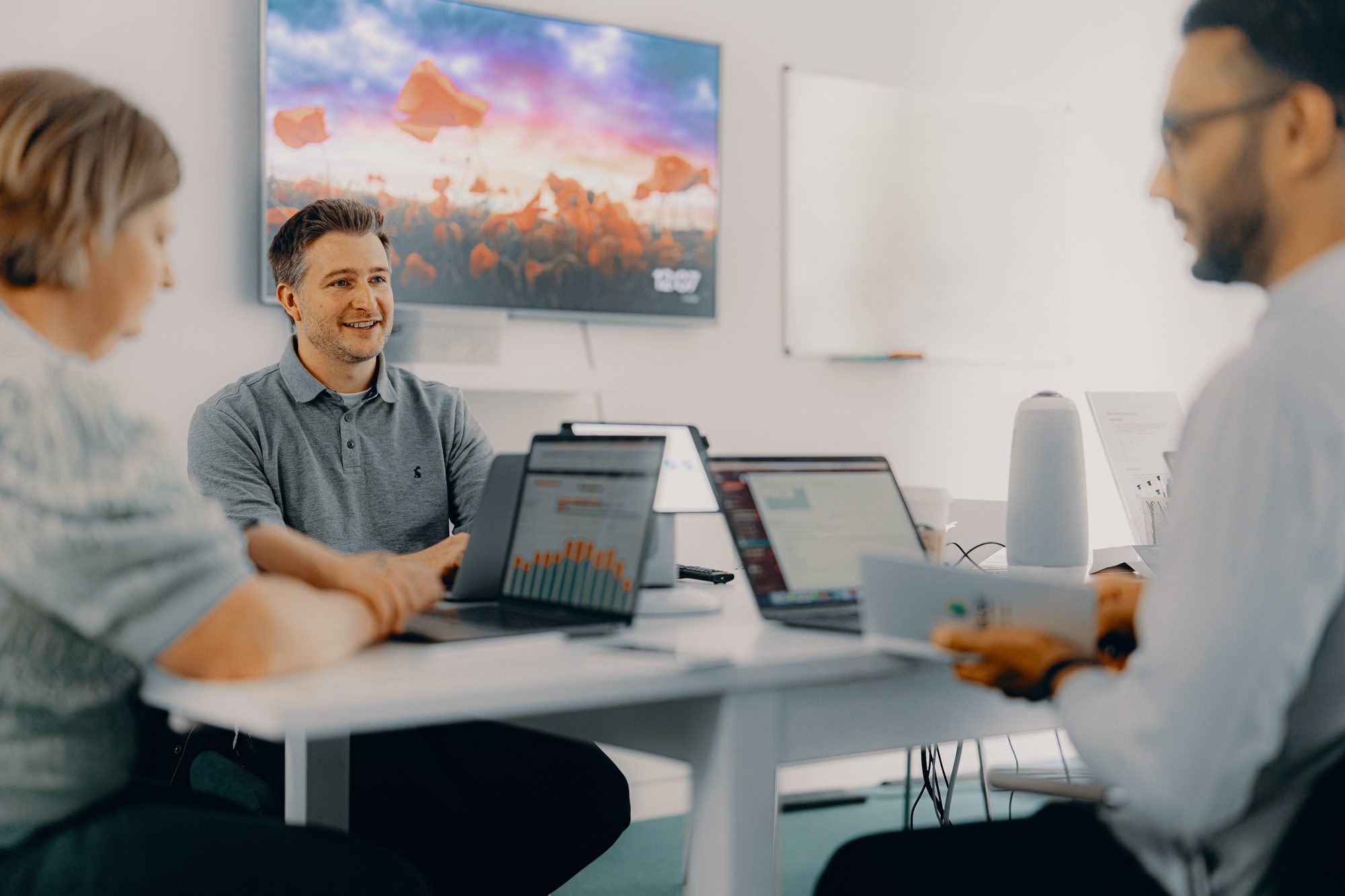 Thorough onboarding
✓ Situational judgement test

✓ Face-to-face in-depth interview

✓ DBS or PVG background check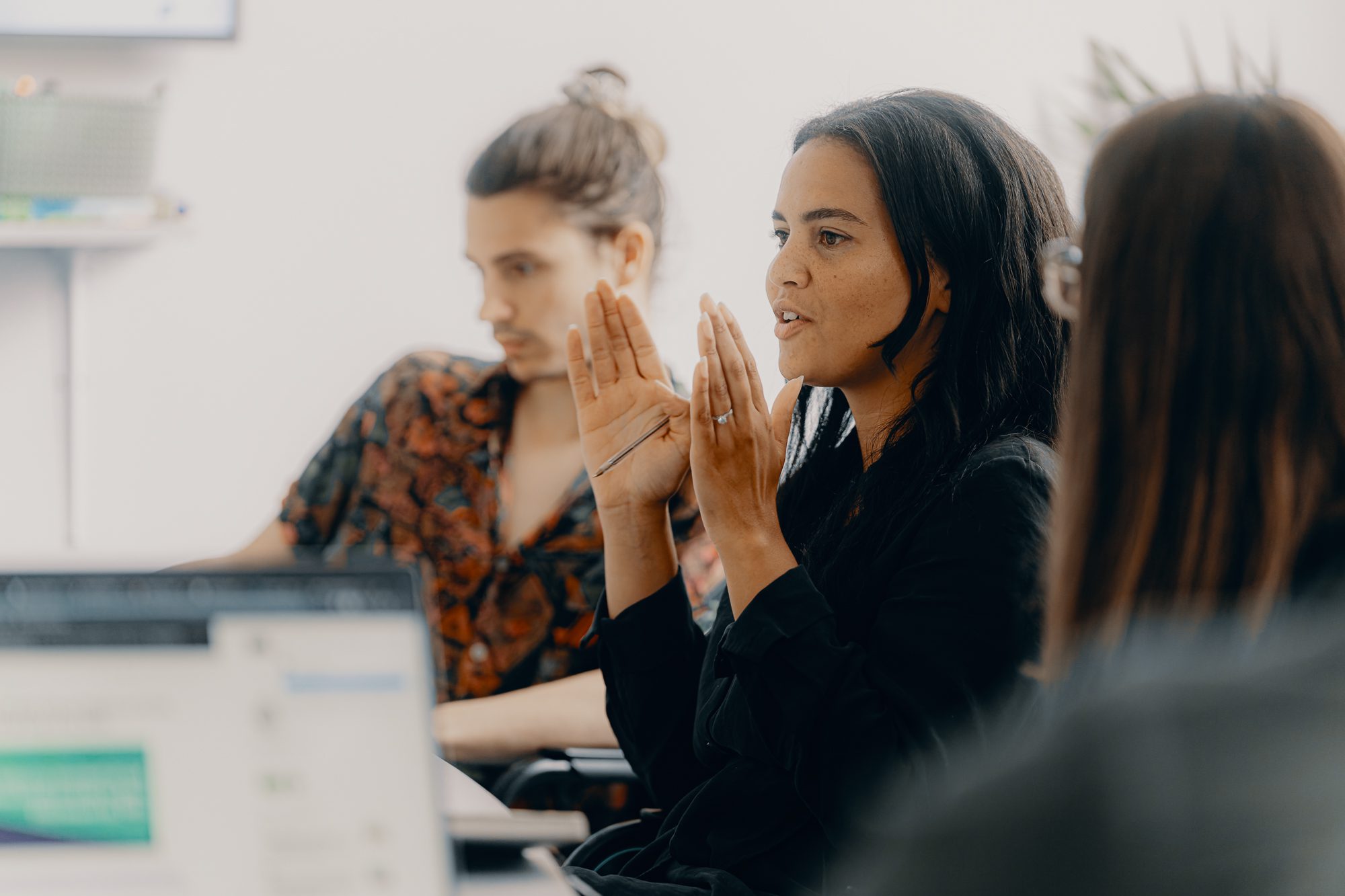 Exceptional standards
✓ Five years' average experience
✓ Only 4% of applicants accepted
✓ 12 months required experience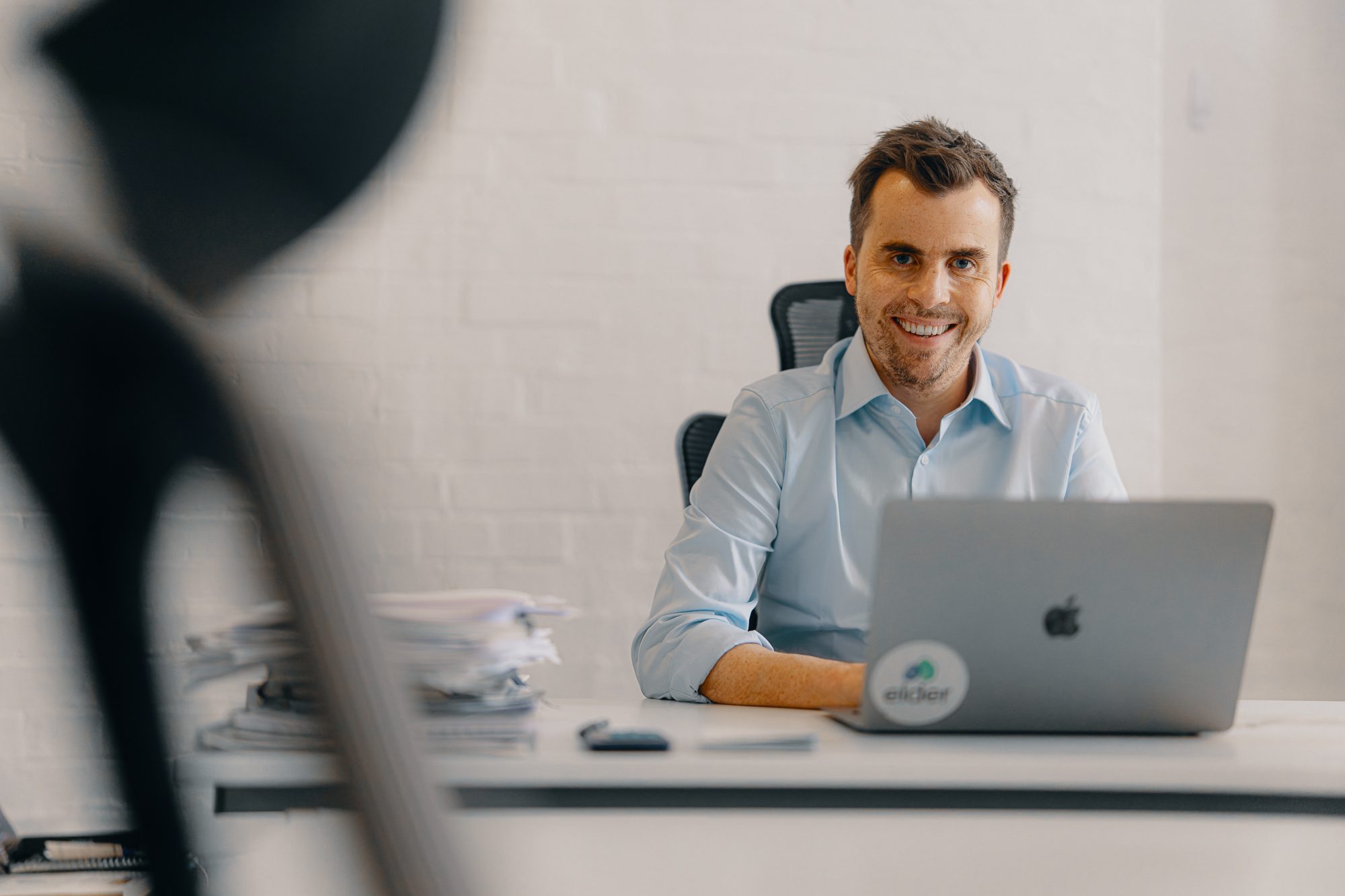 Quality assurance
✓ Ongoing clinical oversight
✓ Published set of carer standards
✓ Real-time customer feedback reviews


How we will support your organisation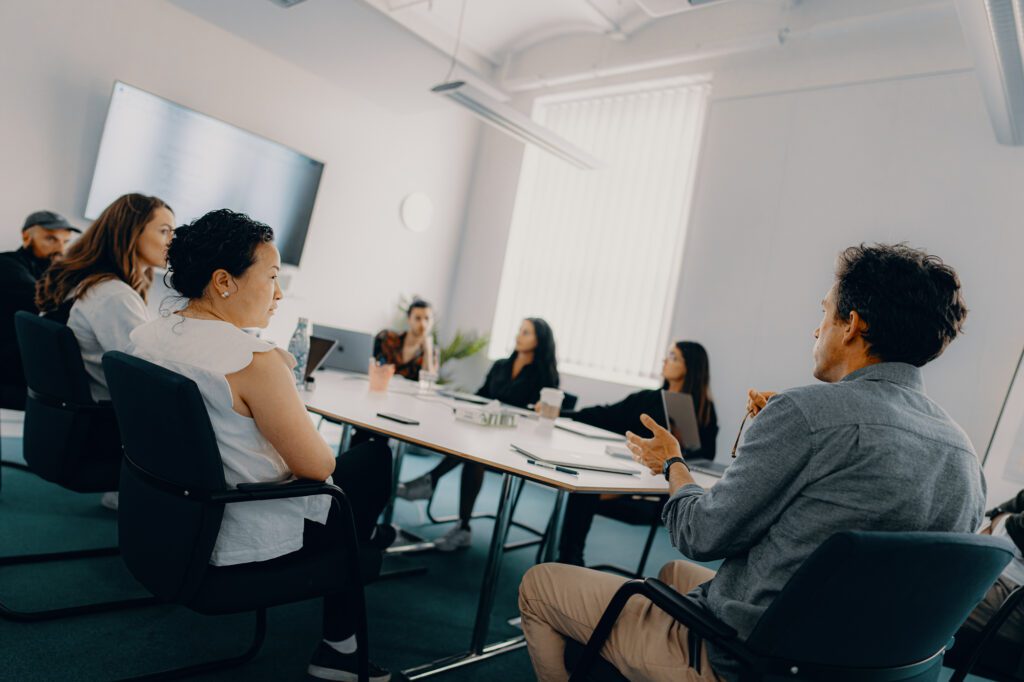 Care providers
We work together with domiciliary care providers, residential & nursing homes, care brokerages, and private hospitals as a part of the Elder Partner Referral Network.
This is a network of trusted care industry partners who we can pass customer leads onto in real-time. We also offer a bespoke referral fee program to our partners, providing an additional income source for placements you are not able to provide care for.
Later life planning
We work together with legal and financial advisory, insurance, and retirement living organisations to provide individuals and families with a more holistic experience when planning for later life. As experts in live-in care, we are able to provide high-quality care information and advice to your clients.
Elder offers a free online care funding calculator to help customers better understand eligibility for funding and planning for care.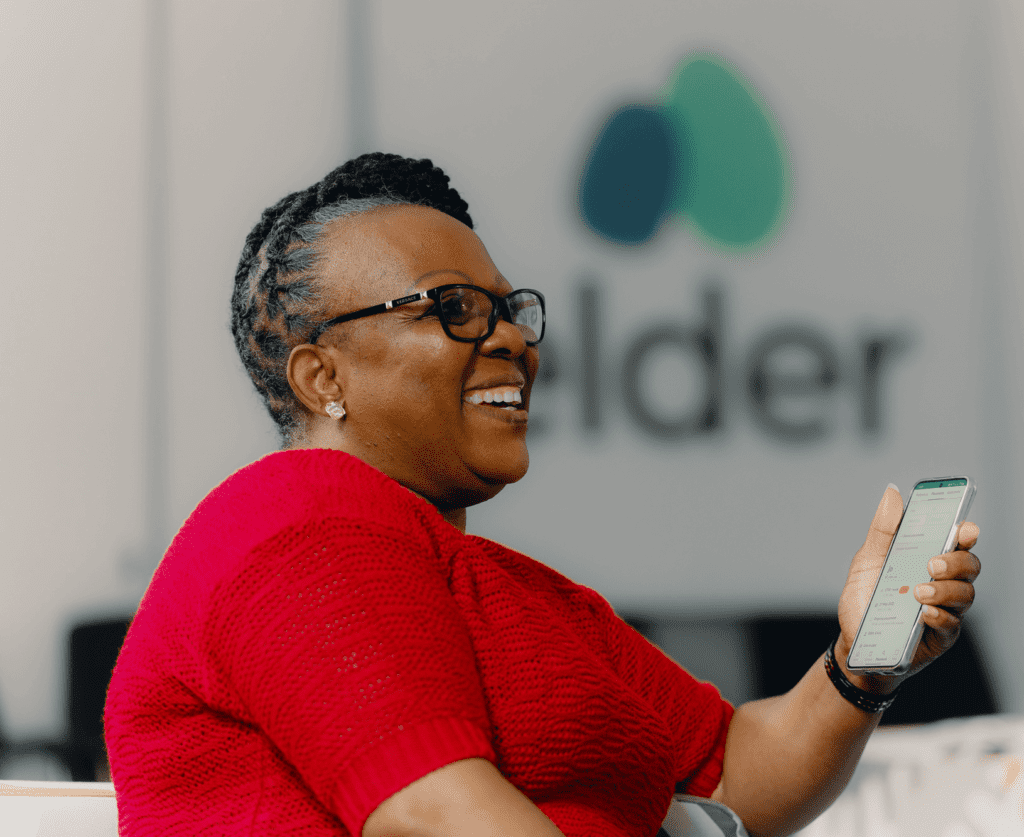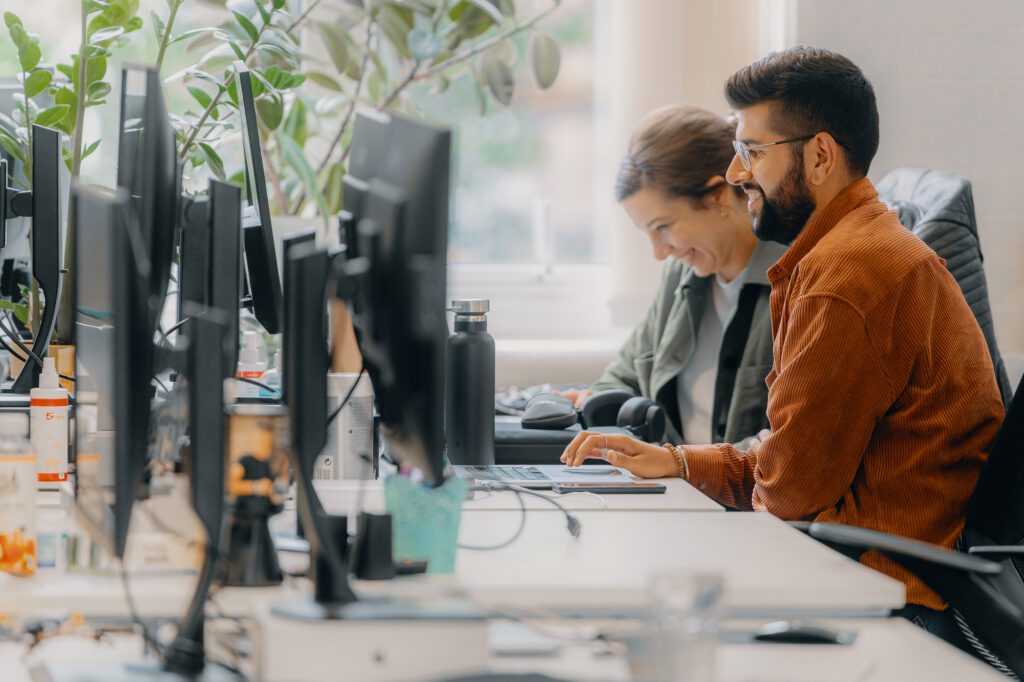 Senior products and services
We work together with utilities, retailers, and health tech to support organisations in providing their customers with advice on preparing for care needs in later life. We are able to promote your organisation's products through the Elder Partner Directory, helping you build awareness with a broader audience.
A trusted partner of leading organisations
If you have an urgent enquiry, please call us on 0333 414 9431. Alternatively, please complete the form below and we'll get in touch with you as soon as possible.