Carer stories: Virginia Keane
Virginia Keane has been a carer for over 30 years, first for her mother who had cancer and brother who had a brain tumour, before becoming a care professional. She has been working with Elder for six months on a long-term placement and now does shorter placements that give her the flexibility to work when she wants and spend time with her grandchildren. We talked to her about her work with Elder and the importance of creativity, compassion and patience in being a good carer.
Caring is a way of life and I do it because I like being able to help people. I am the youngest in my family and I was always the one who had to take control of whatever was going on. I looked after people when they needed it, and becoming a professional carer was a natural progression of that.
You have to be a certain type of person to be a good carer – you need patience and compassion, and you definitely shouldn't be considering caring as a profession if you're only doing it to get money.
I started my career in domiciliary care, and then became a supervisor for a care agency, looking after people in my local area. We had to fill a placement in Essex once, and I asked around and couldn't find anyone who would do it. The usual carer really needed a break – so I said I'd go to the placement for four days myself. Four days turned into seven years – and it became my first long-term caring position.
"It's important to build a relationship with the person you are caring for, even on a shorter placement"
My caree and I had a great relationship, although she couldn't speak because she had a stroke. People would ask her, 'How do you manage to communicate' and she would just point at me. I was her spokesperson. I understood what she needed and wanted, when even her own sons didn't know. She passed away last year, and I went back to domiciliary caring for a while.
My last long-term position was looking after someone who had brain damage. His family took on Elder as a care company and so I joined too.
Since that placement ended, I now mainly take on two-week placements for Elder that are not too far away from home. For me, this flexibility means I can work for two weeks, usually to cover a long-term carer who needs a break, and then spend a week at home which is a working pattern that fits well with my life.
Elder sends you a text to make sure you know the details of your next placement and are good at letting you know clearly what you're getting paid. I would recommend Elder to other carers – even my own daughter-in-law, who has recently signed up.
It's very important to build a relationship with the person you're caring for as a carer, even on a shorter placement, and does take time to really get to know someone. The last job I went to, the woman was off-putting at first, and actually poked me with her walking stick! But by the end she didn't want me to go.
Caring can be challenging, in the sense that you are 'on call' all the time, and you need to really understand the needs of the person you are with. For example, the gentleman I looked after with brain damage had bad eyesight and you had to talk him through what you were doing: "I am putting your sock on now John" or "I am putting your shoe on". And if people didn't do that they would usually get kicked. But that was because someone was grabbing his leg and surprising him – so no wonder he was lashing out.
"People you're looking after (have) many a tale to tell which they enjoy telling. You've got to ask – and be interested as a carer, rather than just going through the motions"
There are good parts to caring as well though too. I looked after a couple two months ago who were lovely. He hadn't previously been a 'big talker', apparently, but we'd have a laugh and crack jokes – and I was only there for two weeks. I would have stayed longer but I'd promised to do another job after in Bournemouth.
On that next placement I took the man in Bournemouth out to the pub. I suggested it to his wife and she was delighted – so I got him in his wheelchair and took him into town. At the pub he got stuck in and nobody knew he had a brain injury because he was mixing with other people and having a laugh.
Our carers are people who love what they do, it often starts with their own family.
Some of the carers working with us talk through why they got into the profession, and why it works for them. For many, becoming a care professional starts with a personal experience of supporting someone they love.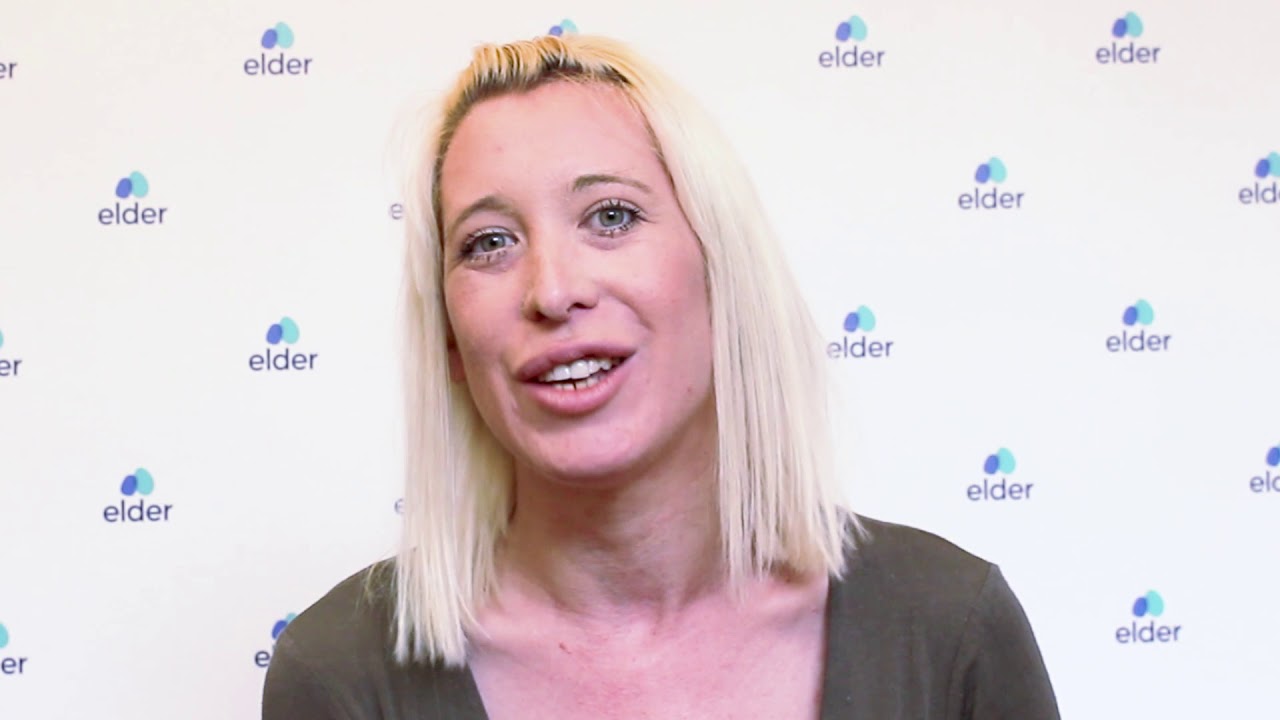 As a caring professional you can gauge what is appropriate, of course. There are some people you couldn't possibly take to the pub – it is very much about needs and personalities. But it really raised this man's spirits and he came back and told his wife all about it.
Carers need practical knowledge, but also to be creative about what they do. Just because you're elderly or disabled why should you be stuck indoors looking at four walls or left in front of a television? The people you're looking after were teenagers once, or in the war – and they've many a tale to tell, which they enjoy telling. You've got to ask, and be interested in people as a carer, rather than just going through the motions.